Finding the right present is important, whether you're looking for the best yoga Christmas gifts, best gifts for travel lovers, or just a surprise to show that special yogi in your life that you're thinking of them.
This post lists unique yoga gifts to help you pick out the perfect gift for your yogi.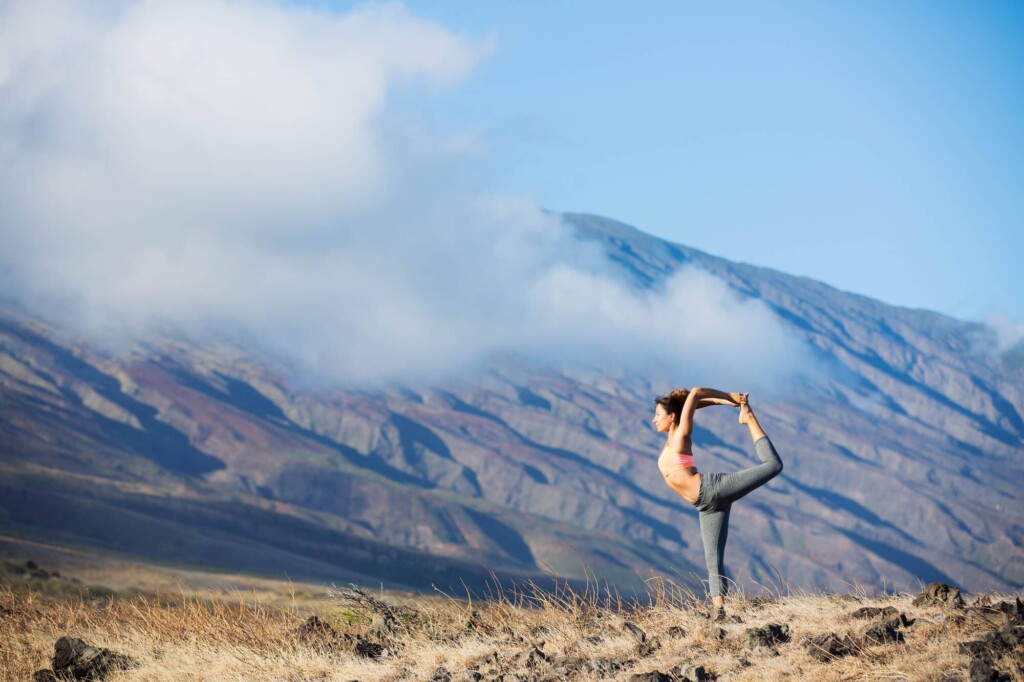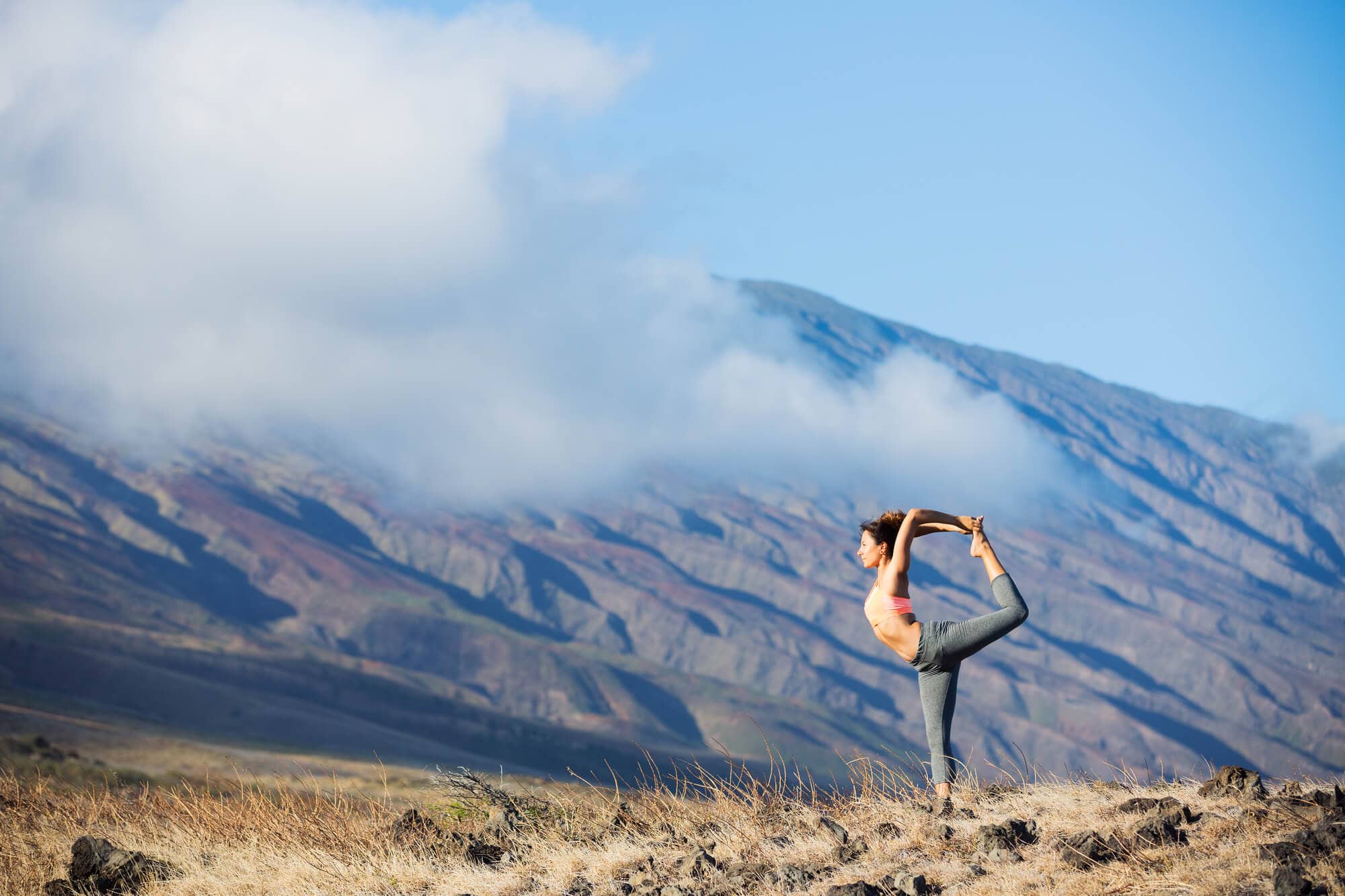 QUICK NOTE: This post contains affiliate links and Sol Salute may receive a commission for purchases made through these links, at no extra cost to you.
Best Gift Ideas for Yoga Lovers
Anything given with meaning and intention will be received with joy.
The perfect gift should be something useful but also something the recipient may not actually splurge and buy for him or herself.
I hope these unique yoga gifts are the perfect gift for your loved one.
Yoga Gift Ideas: Props & Tools
A Yoga Blanket
I don't when these blankets became ubiquitous with yoga but you can find them stocked almost every yoga studio these days.
They're beautiful and they are also practical.
A yoga blanket is a great prop for restorative yoga or just for a little extra cushion under sensitive knees.
The best part is they're very affordable and come in every color in the rainbow.
Yoga Bolster
I never appreciated the yoga bolster pillows until we had these Hugger Mugger bolsters in the studio where I did my teacher training.
They're great for restorative yoga or even light heart openers, or for lounging…
Yoga Blocks & Strap
Yoga blocks and straps are some of the most elemental props in yoga which make them great yoga presents for the beginner yogi.
Have a hard time reaching your toes or the floor? Bring the floor to you with a block!
There are foam, bamboo, and cork blocks but I prefer cork.
They're the Goldilocks of blocks. Not too firm, not too soft and the material is antimicrobial.
Yoga Towel for Hot Yoga
Do you have a hot yoga yogi in your life?
A good hot yoga towel is essential for sweaty hot vinyasa or Bikram.
It keeps you from slipping on your sweaty mat and the microfiber towels are very lightweight and dry so quickly.
I love these Shandali towels and have a couple myself, they're very affordable and great quality.
A Travel Yoga Mat
A compact yoga mat makes all the difference if you're traveling and want to practice yoga.
The best ones are compact, sticky and lightweight. Compare the best travel yoga mats here or go straight to the point and get this YOGO mat, it's my favorite.
The YOGO mat folds up to the size of a newspaper, is perfectly grippy, and the small company is one I love to support.
Notebook/Journal
We all need a blank page in our lives, whether you need to work through your feelings or write down a creative sequence for later.
I LOVE this journal with an elephant on the cover.
I'm a sucker for anything with elephants on it (bags, yoga pants, I have it all).
They have different colors, each with its own animal (I'm also tempted by the red tiger…). It also comes in dotted, lined or grid.
The Perfect Water Bottle
If you're looking for practical but cool yoga gifts, behold the S'well Water Bottle.
I have three. These water bottles keep cool liquids cold for 24 hours and hots hot for 12.
The stainless steel interior means they'll never accumulate the aroma of that soup you put it in it the other day for lunch. There are three sizes.
The medium size is great for tossing in your bag. The large one can hold an entire bottle of wine (just an idea!).
Yoga Joes – Yoga Army Men
Ya'll, YOGA ARMY MEN. I love these!
How much fun are these?!
I find it a bit poetic, a toy soldier meditating.
Looking for good yoga gifts for kids or even decoration for the mantel?
Order a set or two of these Yoga Joes.
Myths of the Asanas
This fantastic book is great for the student and teacher alike. It tells the myths and legends surrounding the poses.
Why is Warrior called Warrior and why are there three?
Who is Hanuman? This is an excellent book to get any yoga lover.
Yoga Dice
These yoga dice are great gifts for yoga teachers or just someone wanting to develop a home practice.
Toss the 7 dice and create a flow from the poses you get.
Use it for inspiration to create a full class or just to play with your kids and get them excited about the practice!
Best Yoga Gifts for Kids
There are studies all over the place saying that meditation and yoga will help young children manage their anger and stress.
It's a great practice to learn early on, but there's no need to be super serious when practicing yoga with a 7-year-old.
Here are some great yoga gifts for children to help get them excited about the practice.
Yoga Cards for Joyful Learning
Turn it into a playful game with Yoga Cards.
These Yogi Cards will make the poses and philosophy of yoga fun for your children, helping them create habits that will stick with them for a lifetime.
Yoga Spinner Game
Think Twister but with Yoga!
This game includes nearly 60 different poses, some solo and some with a partner, so it's a really fun way to start practicing asana with your little ones.
Spin the wheel and strike a pose!
Yogi Dice for Kids
Same concept as the yoga dice listed above, but more playful and with children-friendly poses.
Another fun way to turn yoga the kids into a fun game.
At only $10, these yoga dice help introduce basic poses, great for small groups or even parties in the park!
 Yoga Coloring Book
This yoga coloring book is ideal for children 4 years and up. It includes 40 pages of drawings of yoga poses and animals, with rhyming poems and activities.
Practice focus and concentration by coloring this yoga pose filled book!