My husband and I have been to Kruger twice now in just as many years, despite living 5,289 miles (to be exact) and an ocean away.
We've become quite obsessed with South Africa's oldest and largest national park, spending 10 total days on safari there.
And I have a sneaking feeling we're far from done with this game park.
Every time I get a flight alert for South Africa, it takes every ounce of my willpower not to cancel everything and plan the third safari in Kruger.
This post is a beginners guide to visiting Kruger National Park.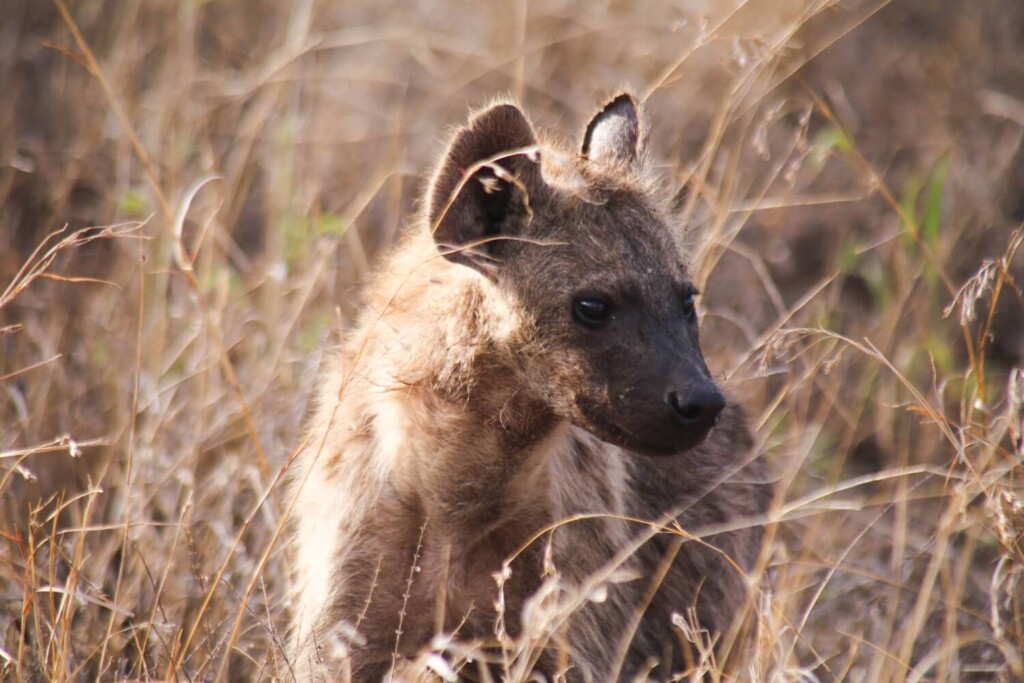 QUICK NOTE: This post contains affiliate links and Sol Salute may receive a commission for purchases made through these links, at no extra cost to you.
Visiting Kruger National Park: Everything You Need to Know
Last Updated: March 2020
Are you planning on visiting Kruger National Park?
I know first-hand it can be difficult trying to plan this sort of trip.
The park itself is larger than the entire country of Belgium, so where should you even start?
You've come to the right place, this guide will help with everything you could ever need to know.
Where is Kruger National Park Located?
Kruger is in the northeastern corner of South Africa, covering just under 20,000 square kilometers of territory.
So if you were wondering how big is Kruger National Park? It's big, huge!
So big that Google Maps even describes it as an "enormous game reserve."
Logistically, Kruger is 5 hours east of Johannesburg and the southernmost gates are about an hour from the border of Swaziland.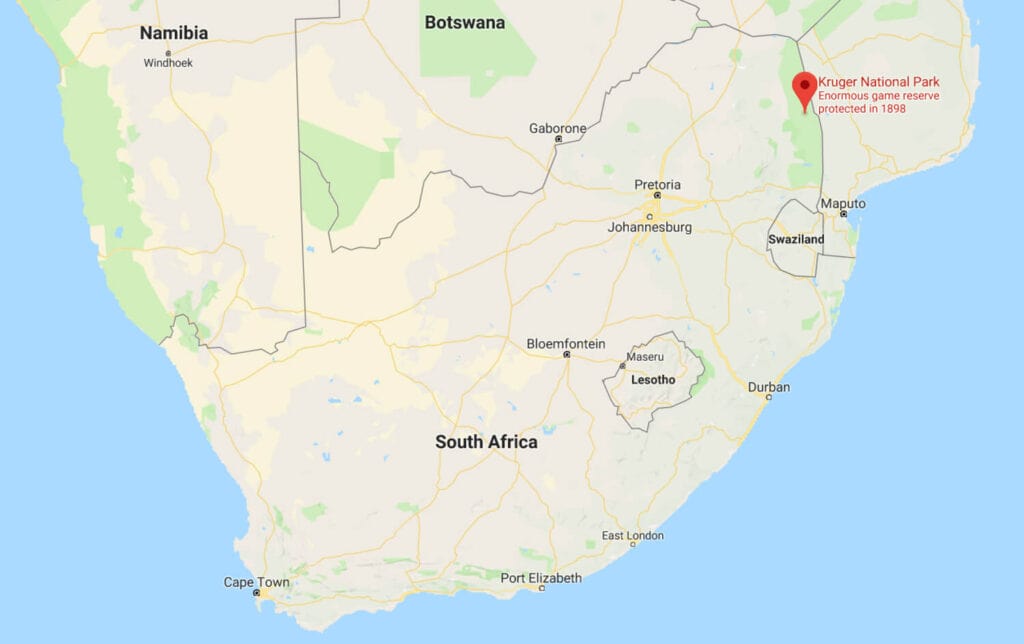 How to Get to Kruger National Park?
The closest city and international airport is Johannesburg. It's likely that your flight into South Africa will land there.
And there are a couple of ways to get from Johannesburg to Kruger National Park, ranging from a road trip to a quick connecting flight.
Drive from Johannesburg to Kruger National Park
South Africa is a perfect country for a road trip.
We've done two road trips in South Africa so far and have seen so much of the country this way.
The drive from Johannesburg to Kruger is only around 4.5 hours long,passing through the beautiful Panorama Route.
This is one of the most popular drives in South Africa, going through Blyde River Canyon.
Fly to Nelspruit | Airport Near Kruger National Park
If you'd rather not drive, the neighboring town of Nelspruit has an airport near Kruger National Park.
From Nelspruit, it's only a 50-minute drive to the Malelane Gate in the very south or an hour and a half to the Kruger Gate near Hazyview.
On our first trip to Kruger, we landed in Johannesburg and immediately connected on a jumper plane to Nelspruit and began our month long road trip from there.
This was convenient for us because we were staying at a lodge in nearby Hazyview.
Fly to Skukuza | Airport Inside Kruger National Park
This is by far the most convenient option. Skukuza Airport is the only commercial airport located inside Kruger National Park.
It is inside the Skukuza Rest Camp, which is one of the most popular rest camps in the park.
If you want to try staying in the park, you can fly right into this camp, check-in, and use their guided game drives without having to rent a car.
If you'd like to rent a car, there is an Avis location inside Skukuza as well.
Another option would be staying at one of the many private game reserves nearby (I listed them at the end of this post).
How to get Free Flights to South Africa
If you're from the US, I recommend using frequent flyer miles to get a free flight to South Africa.
Kruger is very affordable, but the long flight from the US is not. Taking care of that major expense with points or miles really brings the budget down for your Kruger Safari.
I use Travel Freely to keep my rewards cards organized. It recommends new cards for me to sign up for whenever I'm ready, earning me up to $1,500 US in free flights and travel.
When I'm not signing up for new cards, it keeps my current ones organized in the dashboard. Check it out here.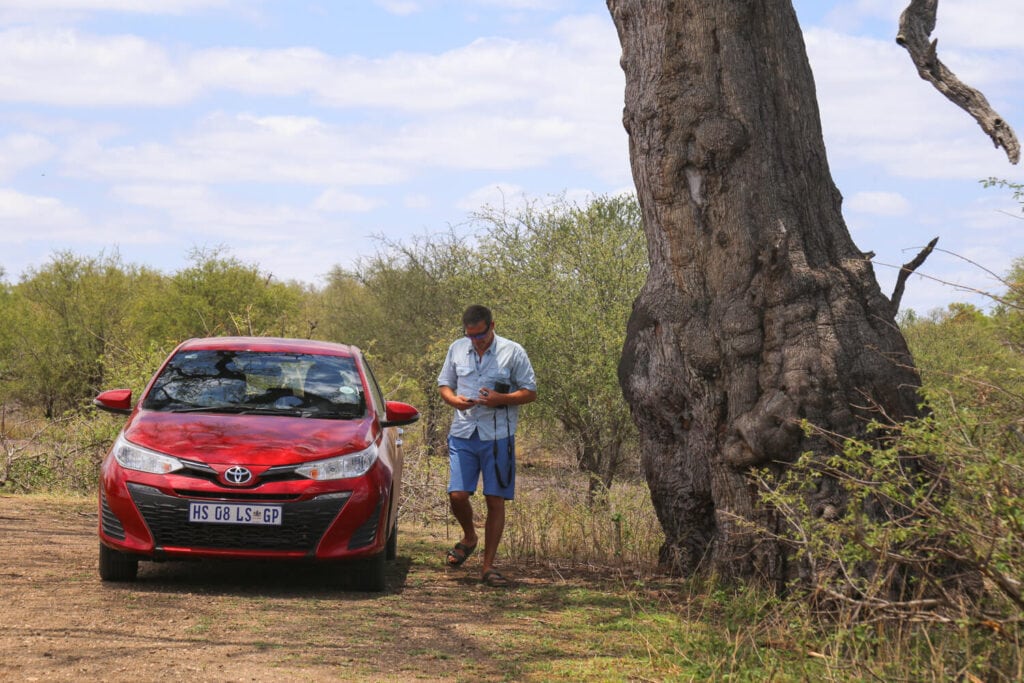 Car Rental Kruger National Park
I'm a huge advocate for self-drive safaris in South Africa. I find it gives me the most freedom to see what I want when I want.
It also doesn't mean you can't take guided game drives to compliment your self-drives, as we've done plenty of those as well.
In South Africa, I recommend renting from Avis. Avis has an office inside the park in the Skukuza Rest Camp.
They also have more locations nationwide than other rental companies. If something goes wrong, they'll be closest.
Our air conditioning was broken and we were able to swap cars in the Skukuza Avis location without having to lose too much precious time.
You can pick your rental car up in Johannesburg, Nelspruit or Skukuza.
Check car rental prices and availability here.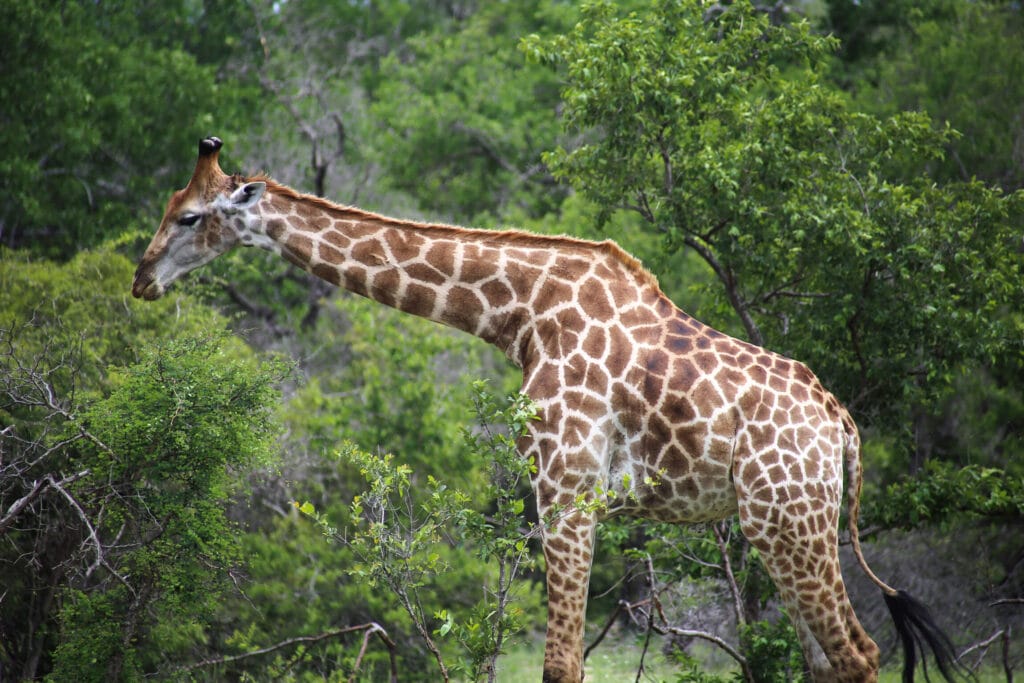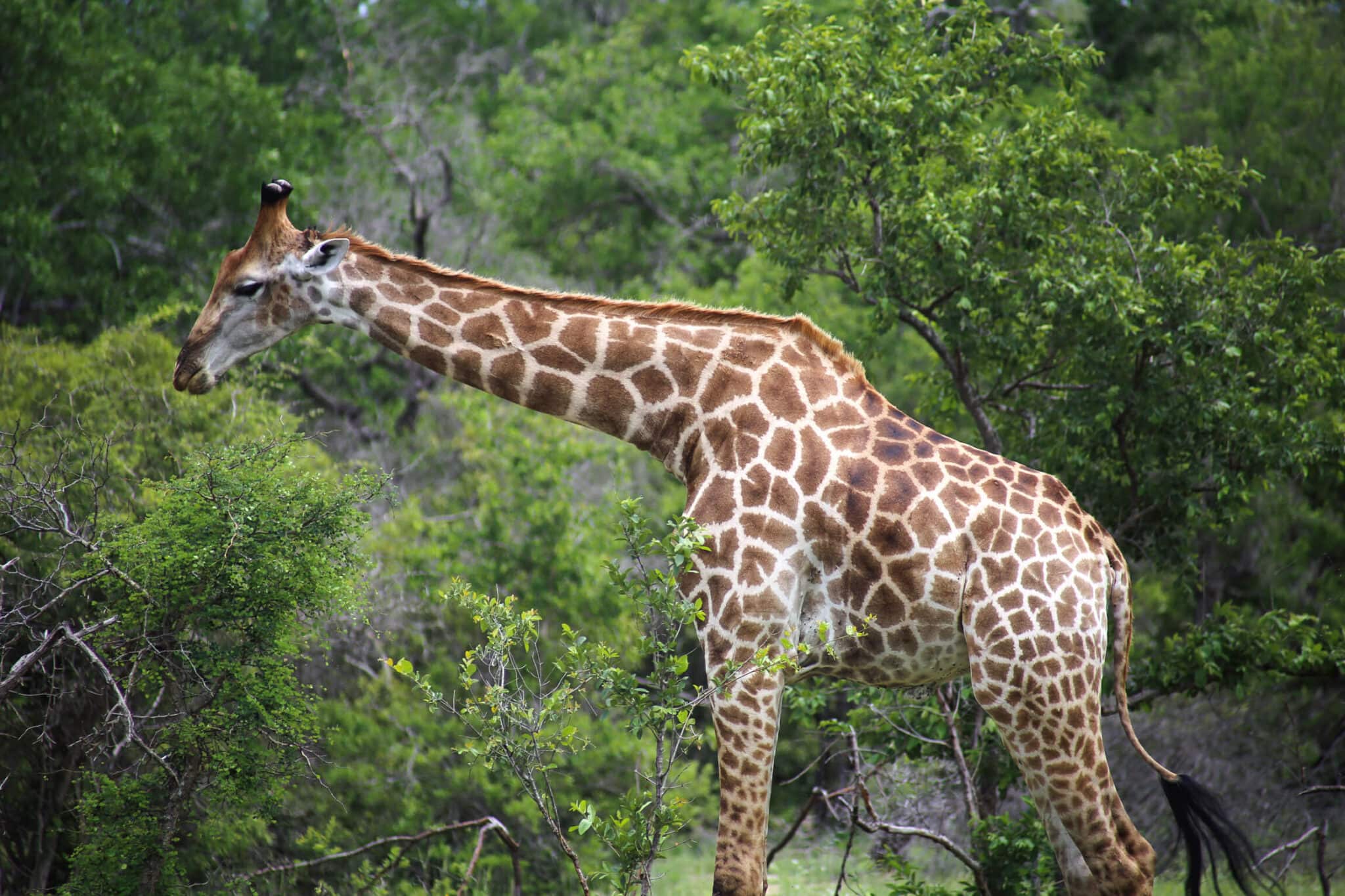 Best Time to Visit Kruger National Park
When to visit Kruger National Park is one of the most frequently asked questions.
I remember stressing because I read that winter is best but we could only visit in the peak of summer.
But in reality, Kruger is a year-round destination. Different seasons bring with them different experiences.
Summer in Kruger
Summer in Kruger National park is the rainy season so the park will be lush and green.
We visited once in January and I fell in love with the green, overgrown landscape.
The downside is that it is harder to spot game in the dense vegetation.
Another thing to keep in mind is that summers in Kruger are very hot, reaching well into the 90's Fahrenheit (30's C). If visiting in this heat, Make sure your accommodation and rental car have air conditioning.
We just went to Kruger in November and I can make a valid argument that November is the best month to visit Kruger National Park.
The park is filled with newborns at this time, the bush isn't densely overgrown yet and birding is excellent.
Seeing baby rhinos and impalas scurry after their moms was an amazing sight I'll never forget!
Read More: 50 Pictures of Kruger National Park in November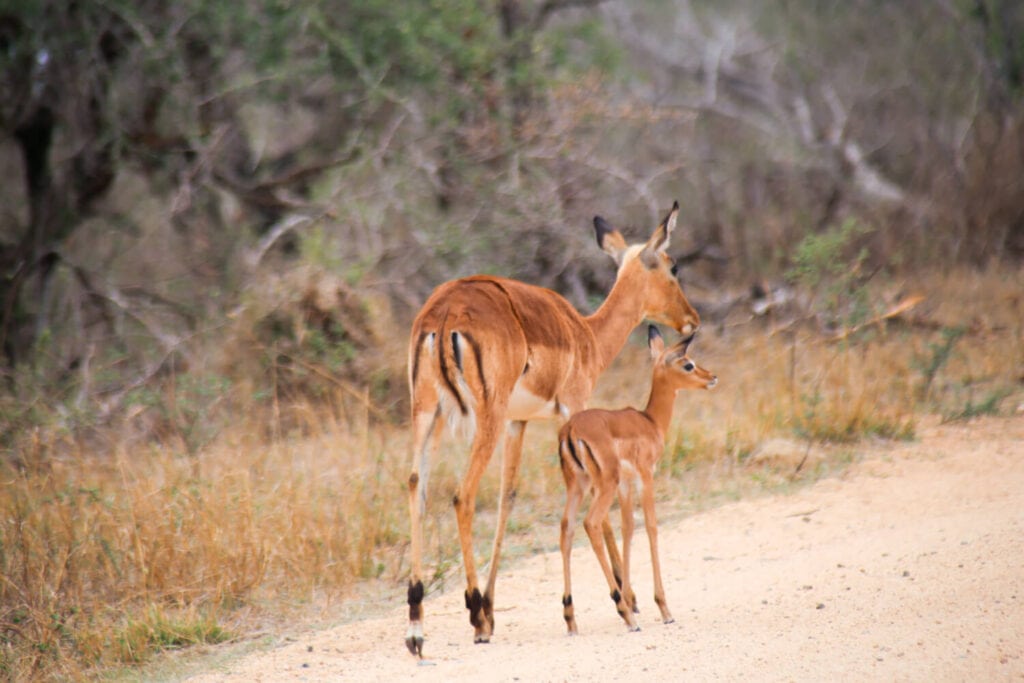 Winter in Kruger
Winter is dry season in Kruger.
It's the ideal time to visit because the bush is sparse, making it easier to spot game.
Temperatures are mild during the day and cold at night (lows not usually dipping below 50' F (9' C).
The lack of rain will also push a lot of animals to the watering holes and rivers in search of water, setting you up for an outstanding game viewing experience.
School Holidays
The most important thing to take into account when planning your Kruger National Park safari is local school holidays.
South Africans travel locally and Kruger will be very busy during the school holidays.
Check the holiday calendar here and try to avoid those dates.
If you can't avoid them, reserve well in advance, especially if you plan on staying in the Rest Camps in the park.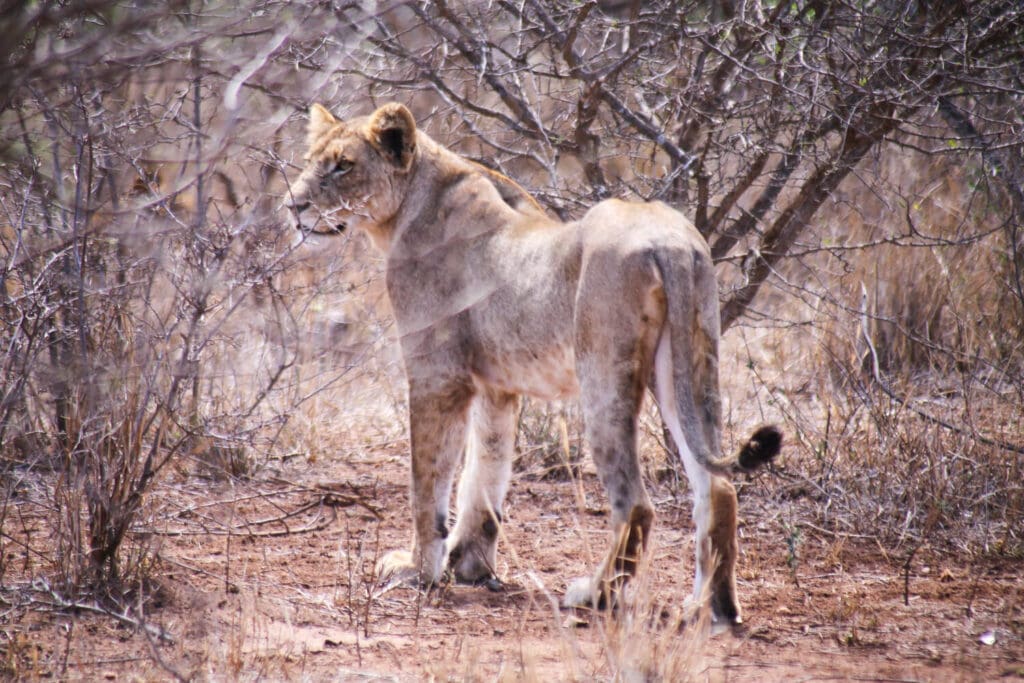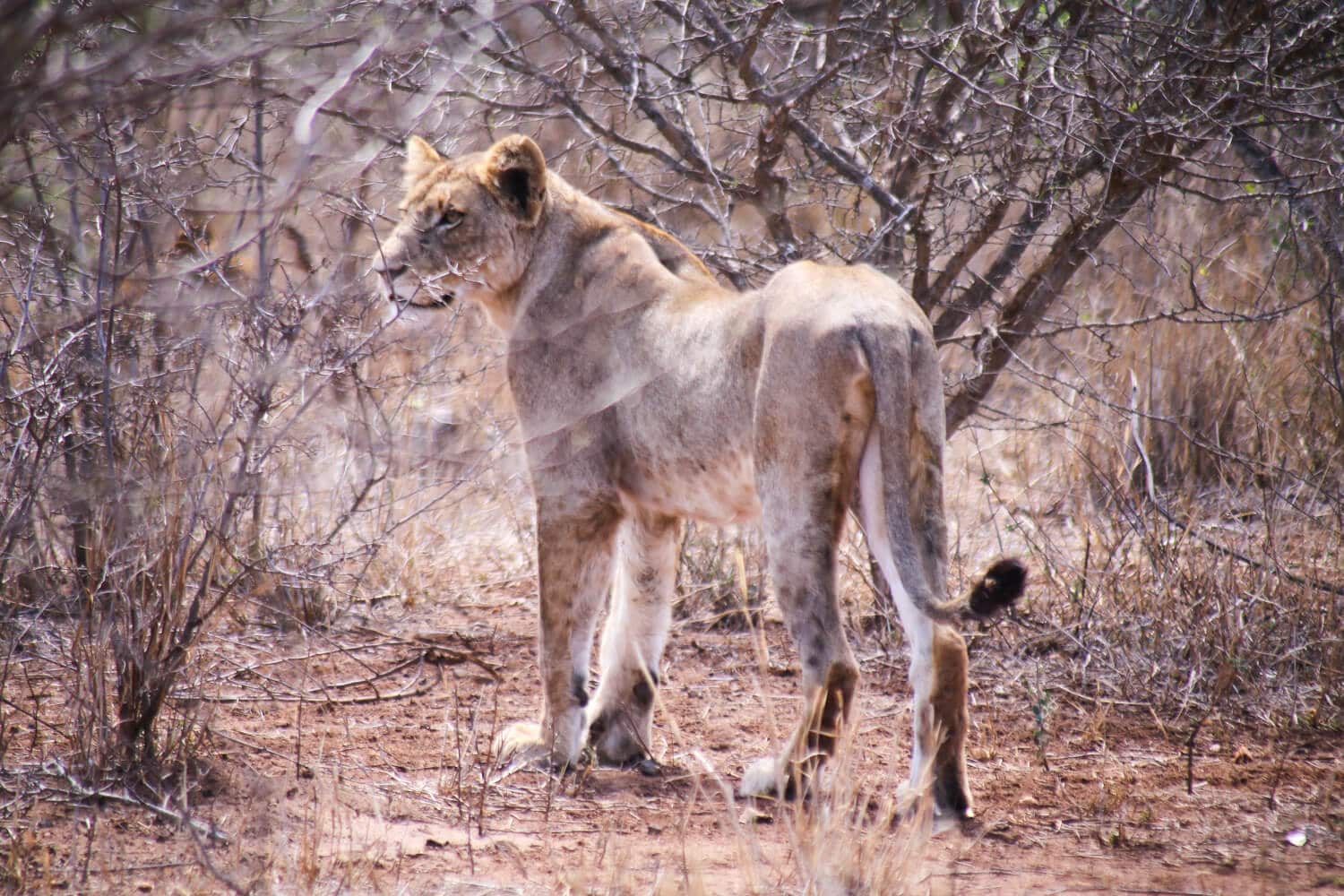 Kruger's Three Regions: Where to Stay
Kruger is massive, so it's natural that the park is unofficially divided up into southern, central and northern sections.
Before visiting Kruger, accept that you won't see it all.
Then choose one area and see it well. Which area of Kruger should you see?
Kruger's Southern Section
You'll most likely be visiting Kruger's southern portion. It's the most popular and easily accessible from Johannesburg and Swaziland.
The south offers the best game viewing and the shortest distances between rest camps and picnic sites.
This part of the park is home to half of the parks 11 entrance gates and the most popular rest camps. It's also where you'll find most of the luxury private game reserves.
If it's your first time in Kruger, base yourself in the south to see the Big 5.
Read Next | A Safari-Focused 2 Weeks in South Africa Itinerary
Kruger's Central Section
Using the government-run rest camps as reference points, the central section begins at Satara Camp and ends just north of Letaba Camp.
Satara is one of the most popular camps (we stayed here, more on that below), as well as Olifants.
The area around Satara is mainly grassy plains and is referred to as cat country (lions!).
The grasslands here will give you more sightings of herd animals like zebra, buffalo and antelope.
Kruger's Northern section
The far northern third of Kruger, from Olifants River northwards, is the definition of off the beaten path.
There is much less tourism here compared to the rest of Kruger.
There are fewer rest camps here and the distances between them is much larger than in the south.
You'll see far less game here than in the south, but you may get lucky and see rarer animals like wild dogs.
Kruger's Far North is also home to the best bird watching, with rare birds that you won't see even in Southern Kruger.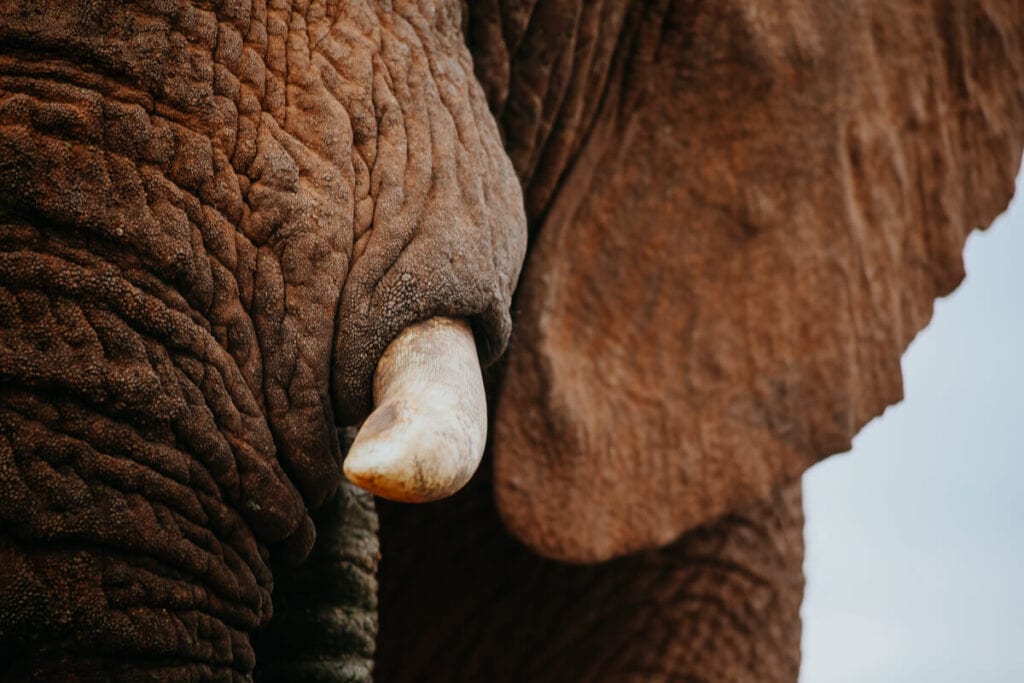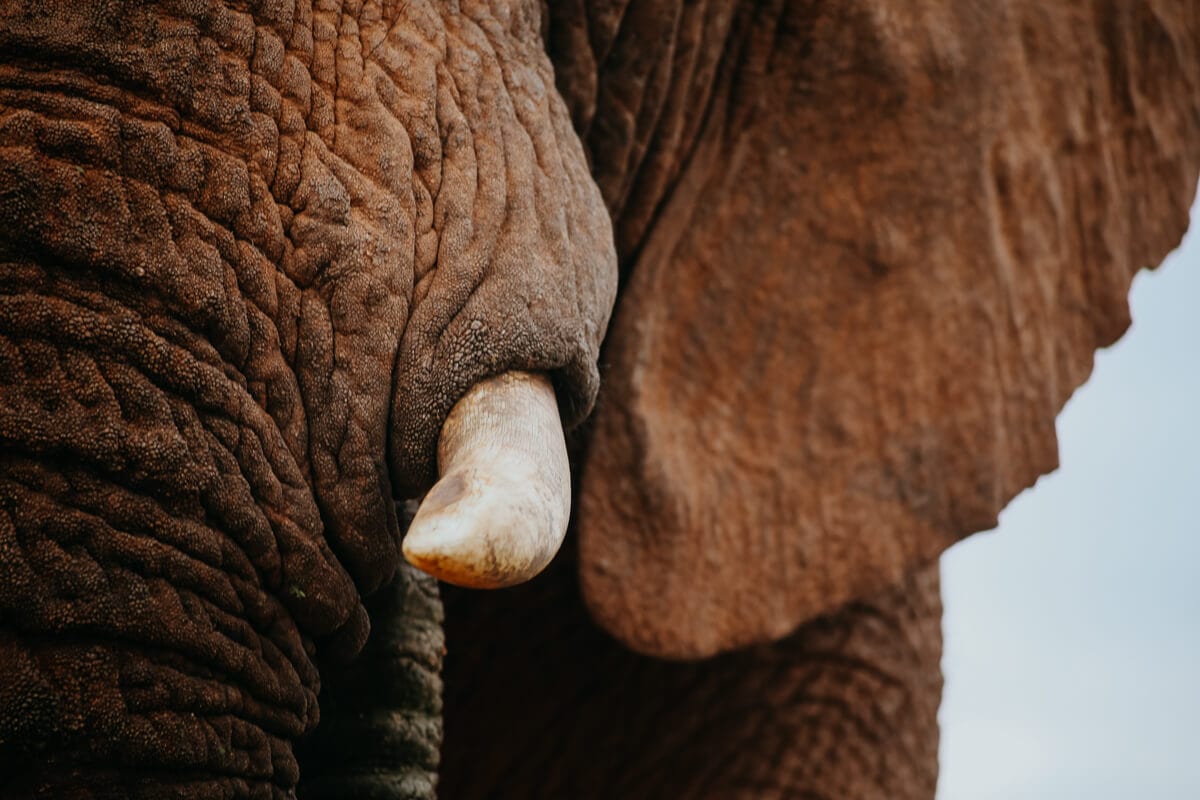 Kruger National Park Gates
The only way to get into Kruger is through one of the park's 11 gates.
Before going, check which gate is closest to your hotel, lodge, or rest camp.
Google Maps got us in and out of the park via the closest, most convenient gate for the camps/destination where we were going.
Kruger Park Entrance Fee
The entrance fee (daily conservation fee) is paid for each day you enter Kruger.
If you plan on staying inside the park at a rest camp, you can pay this fee online before visiting.
For non South African citizens, the Kruger Park Entrance Fee is:
Adults: 440 Rand (more or less $30 US)
Children: 220 Rand (more or less $15 US)
Is the Wild Card Worth It?
The Wild Card entitles you to unlimited access to South Africa's 80+ national parks.
If you plan on spending multiple days in Kruger (as well as one of the country's other gorgeous parks like Addo Elephant Park or Hluhluwe-Imfolozi), then getting this pass is a no-brainer.
But before splurging on the Wild Card, count how many days you'll be in the parks and compare the cost of paying for each day individually vs. the Wild Card fee.
Note that not all parks' conservation fees are the same.
There are multiple packages available to South African and SADC citizens, you can view them here.
International visitors can only purchase the International All Parks Cluster, prices listed below:
Single Adult: 3,420 Rand
Couple: 5,345 Rand
Family (Up to 7, max 2 Adults): 6,395 Rand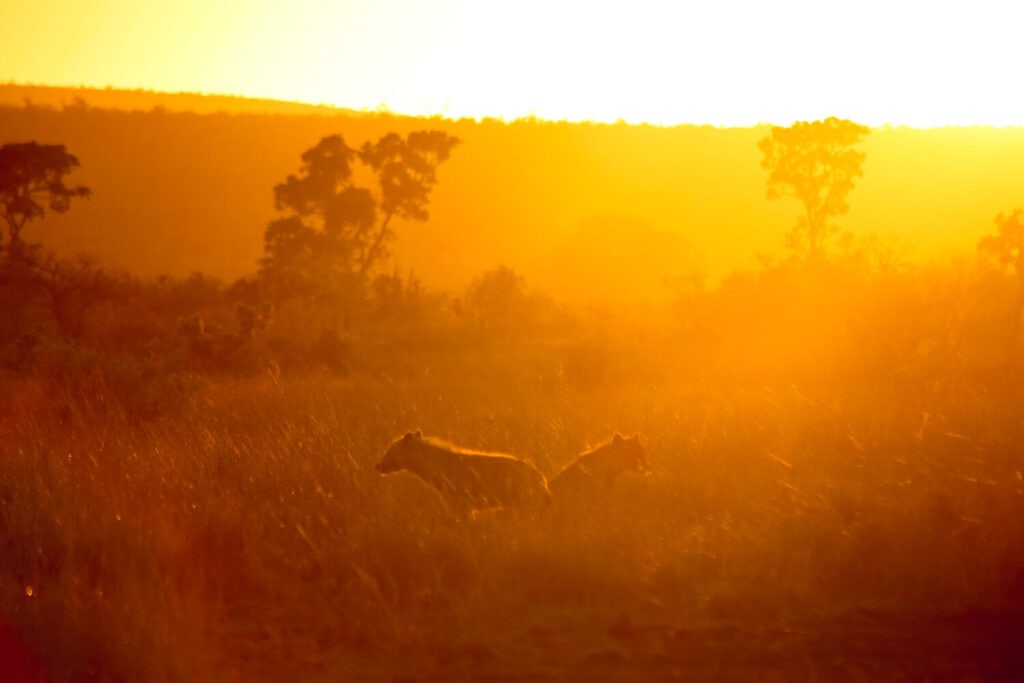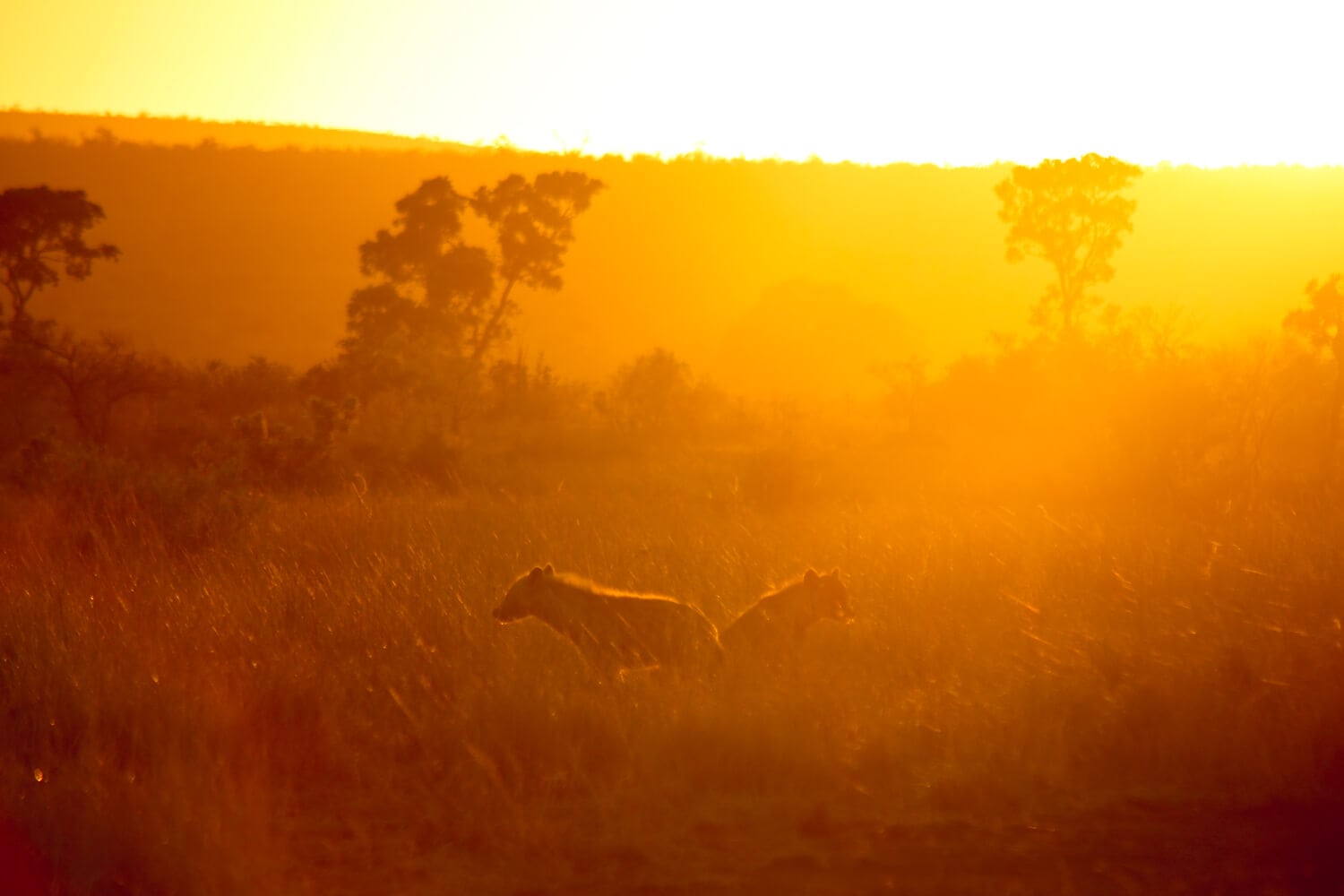 Kruger National Park Gate Times
Kruger National Park gate times vary depending on the season.
Summer hours are 5:30-18:30. Winter hours are 6-17:30.
Shoulder season months in the fall and spring vary, so be sure to confirm official opening hours here.
I prefer to stay inside Kruger at one of the official rest camps. The gates to these camps open one hour earlier than the public gates to the park.
The game sightings we had during the first two hours right when the sun was rising were always the best for us.
Get a Map of Kruger
Now that you've found your gate and paid your entrance fee, pop in to the shops and buy a map of Kruger.
The shops in the rest camps sell maps of the park and I highly recommend you purchase one.
If you're driving yourself in Kruger, you'll need a map to plan your route and to find picnic spots, game viewing hides, viewpoints and more.
We purchased a foldable map for 55 rand. It had gate opening times and useful information like animals paw/hoof prints, animals to look for, etc.
They also sell a more in depth map that's the size of a magazine with even more information.
You can easily pick these up in the park, but if you'd like to get a map ahead of time you can get this complete Kruger guide and map on Amazon.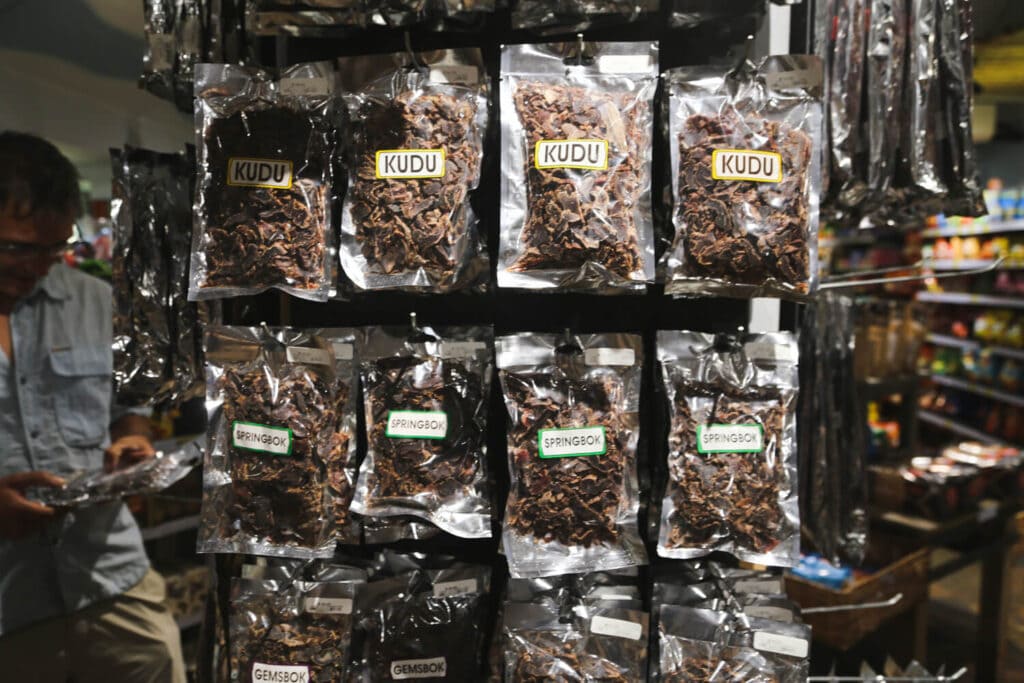 Shops & Amenities inside Kruger
Inside the Main Rest Camps you'll have access to every basic amenity you could need.
The main rest camps have shops, ATMs, gas stations, swimming pools, and restaurants available for day visitors and overnight guests alike.
The shops have basic groceries, snacks, souvenirs and anything you need to grill up the perfect braai.
Personally, I was a big fan of the biltong (jerky) they sell. It was the perfect snack for the many hours we spent in the car.
Experiencing the perfect braai in one of Kruger's Rest Camps or snacking on biltong while on a game drive are quintessential experiences.
For a complete list, check out this list of 10 must try South African dishes.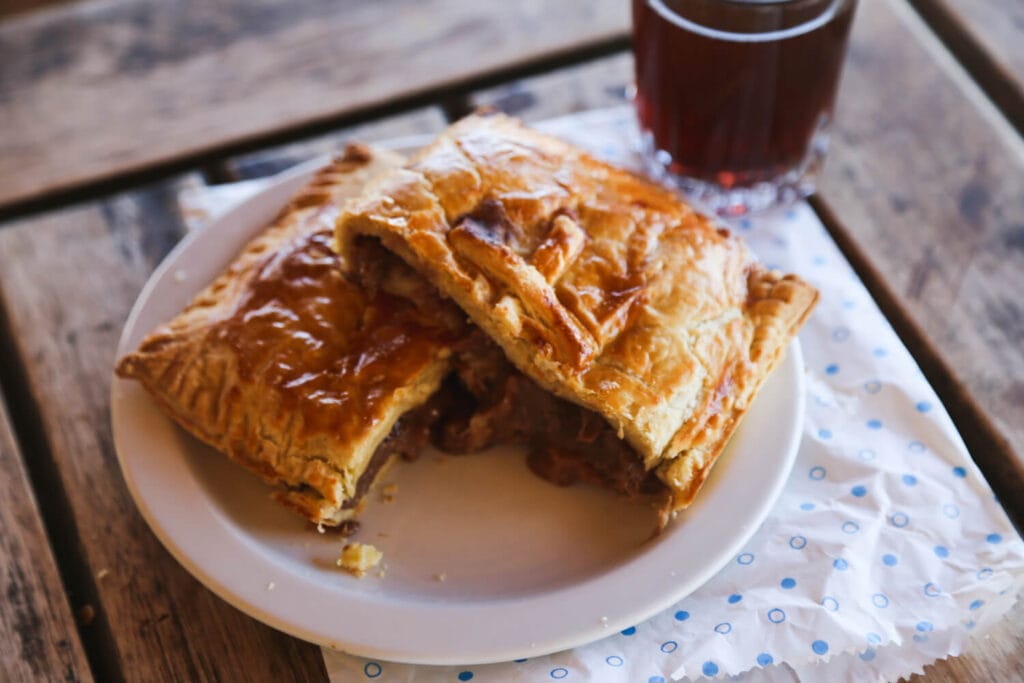 Tshokwane Picnic Site
There are a lot of restaurants and picnic sites to choose from, and we stopped at every single one we passed (just in case there was an interesting view point or watering hole).
And my absolute favorite is the Tshokwane Picnic Site.
It's easy to incorporate in your Kruger itinerary if you're visiting from Hazyview, the Kruger Gate or Skukuza.
The small restaurant at Tshokwane cooks up a mean meat pie.
Their pies are massive and cheap. And I promise the kudu and buffalo pies are worth going out of your way for!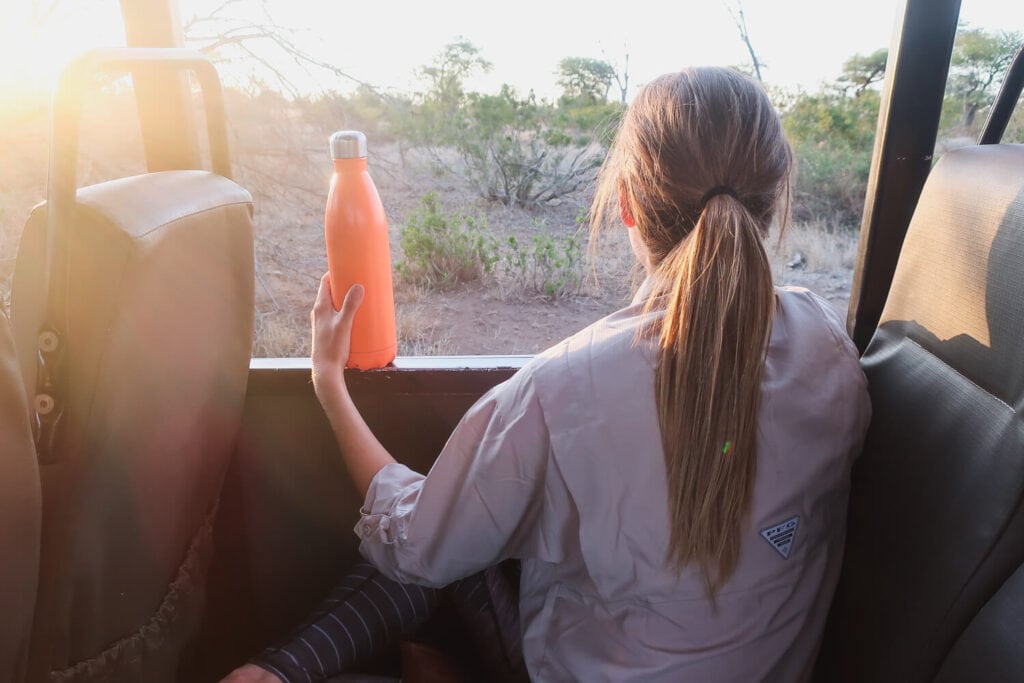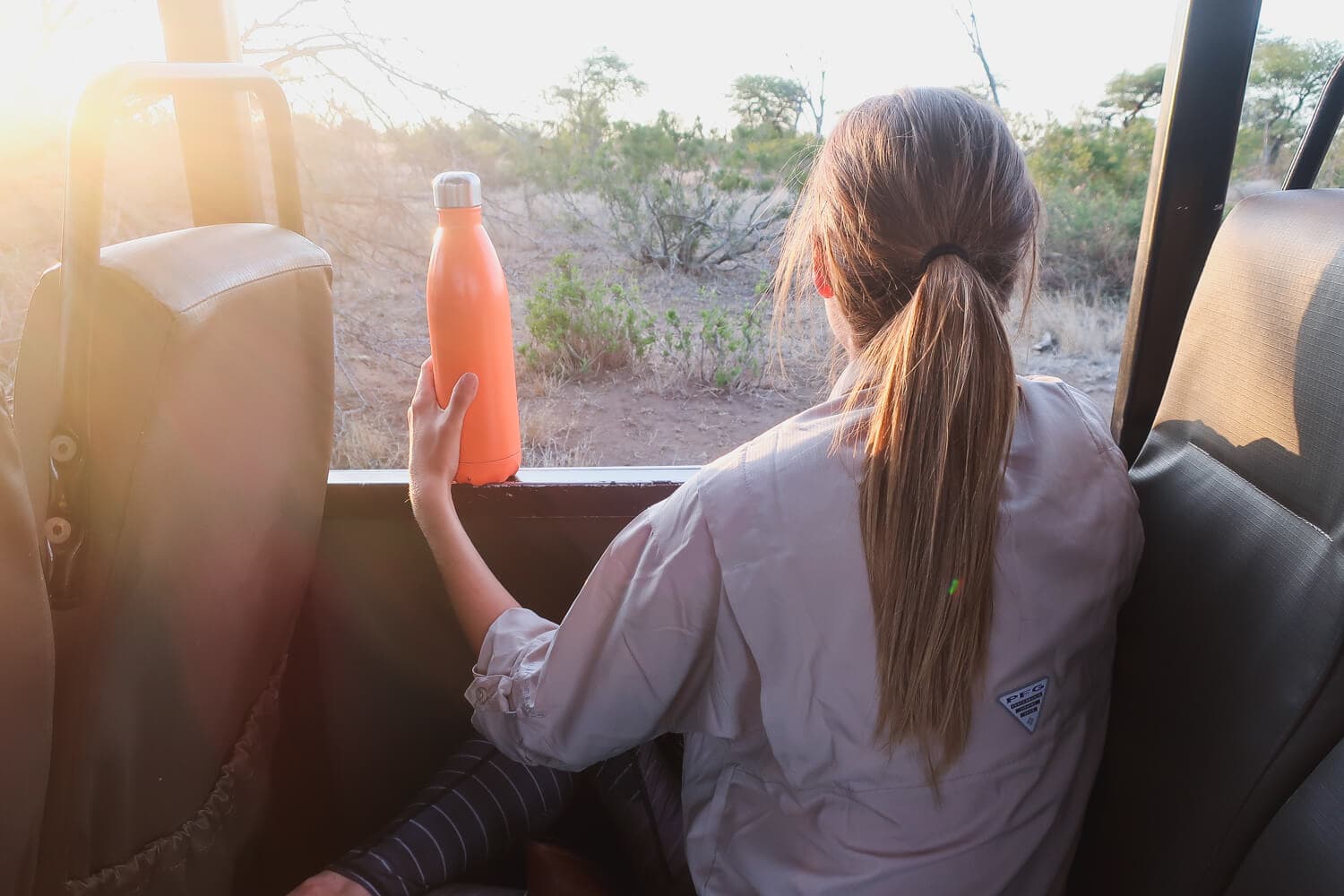 Kruger Packing List
Binoculars: First and foremost, bring a pair of good binoculars. My husband had his binoculars around his neck for 6 straight days while we were in Kruger. Check out my list of the best travel binoculars to choose the best pair for you.
Sunglasses & Sunscreen
Good, comfy travel shoes.
Camera Gear: If you're wondering what I used to shoot all the photos in this post, check out this post detailing all my gear.
Groceries if staying in a rest camp, especially for breakfasts and picnic lunches
Water Bottle: Bring lots of water to stay hydrated for those long hours you'll spend on game drives. I always pack my large S'well bottle (filled with water by day and chilled white wine for sunset game drives!).
READ MORE: The Ultimate South Africa Packing List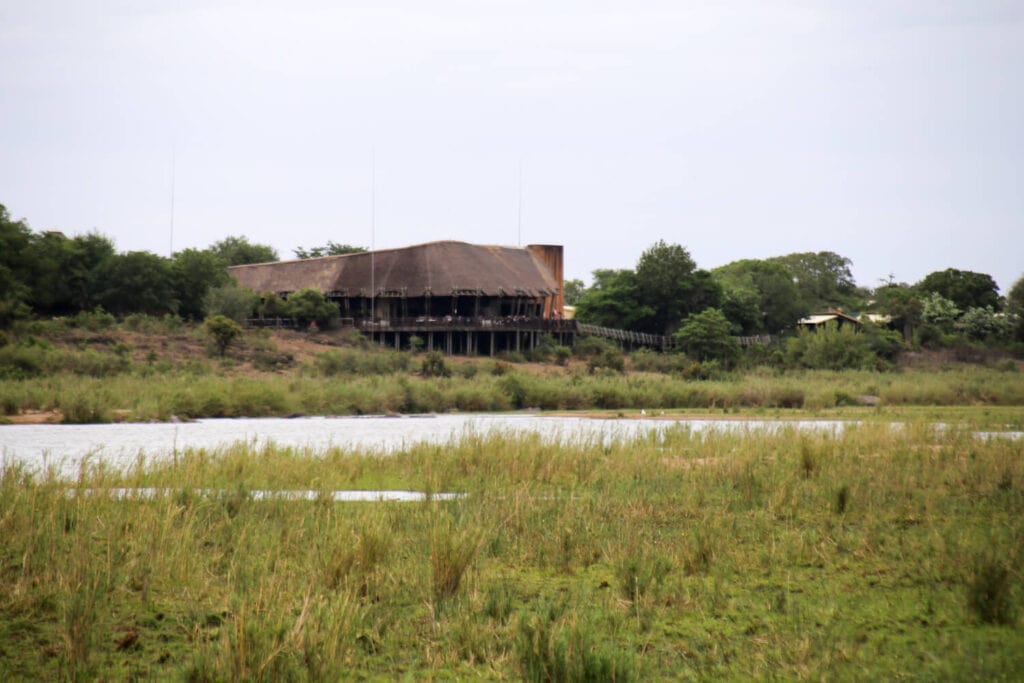 Kruger National Park Accommodation
You have a few choices in regards to where to stay in Kruger.
You can stay in a hotel outside the park, in a rest camp inside the park or in a private game reserve.
Each has its pros and cons:
1. Stay in a Hotel near Kruger
On our first trip to Kruger, we stayed outside the park at The Sabie River Bush Lodge.
I really, really loved this hotel. It was 20 minutes from the Kruger Gate, but the property bordered the park on the Sabie River.
Our cabin looked directly into the park and the occasional hippo or croc would swim by in front of our deck.
Read More: All About the Best Kruger/Hazyview Day Trip to the Panorama Route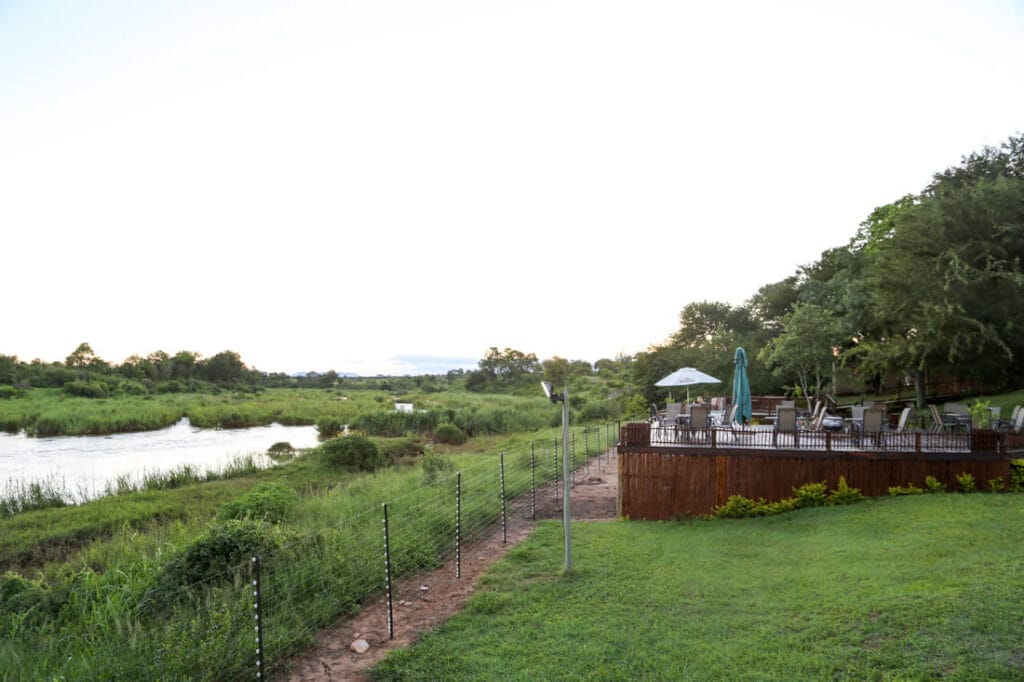 Pros to Staying Outside Kruger
Staying in a hotel outside Kruger will give you more comfort and luxury than you'll get in the park's rest camps but at a much, much lower price than the private reserves.
We spent $90 US a night and had the luxury of a nice pool and deck, as well as excellent breakfasts and dinners included in that rate.
Cons to Staying Outside Kruger
The distance, staying here added 20 minutes of drive time each way.
It made it difficult to get to the park right when the gates opened so we often showed up later, at 6:30 most days, where we'd then have to wait in line to pay our entrance fee.
We spent significantly less time in the park, which may or not be a bad thing!
Where to Stay Outside Kruger
Stay at the Sabie River Bush Lodge | I recommend this hotel for those looking for comfort on a budget and for families.
The pool was great to relax at in the afternoons after a hot morning's game drive in the park. Having dinner along with breakfast included in the room rate also helps control costs. Check availability here.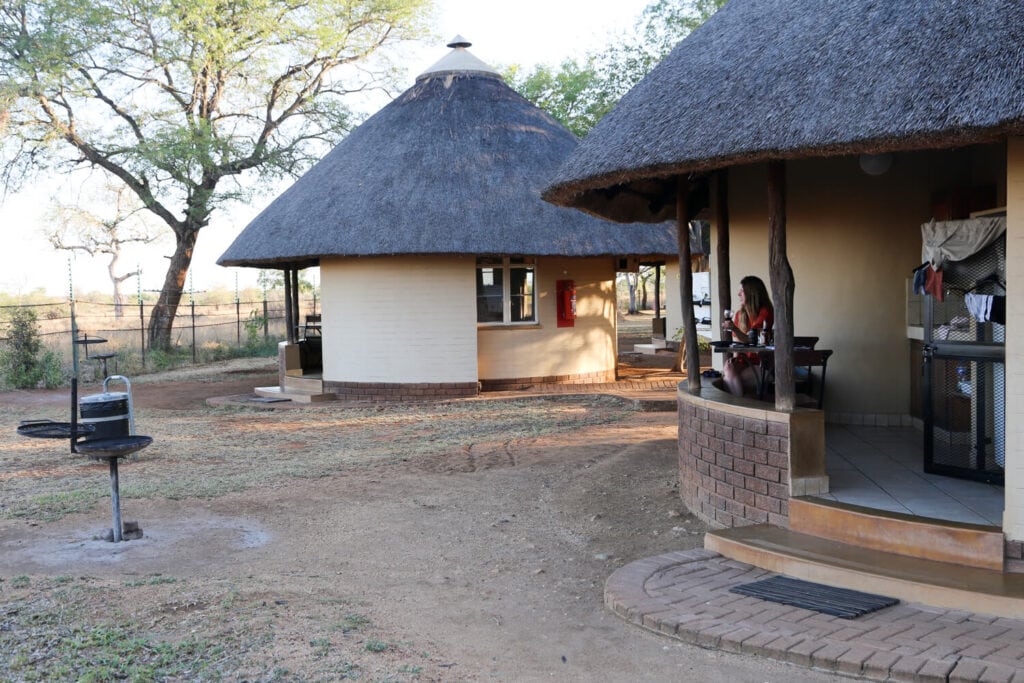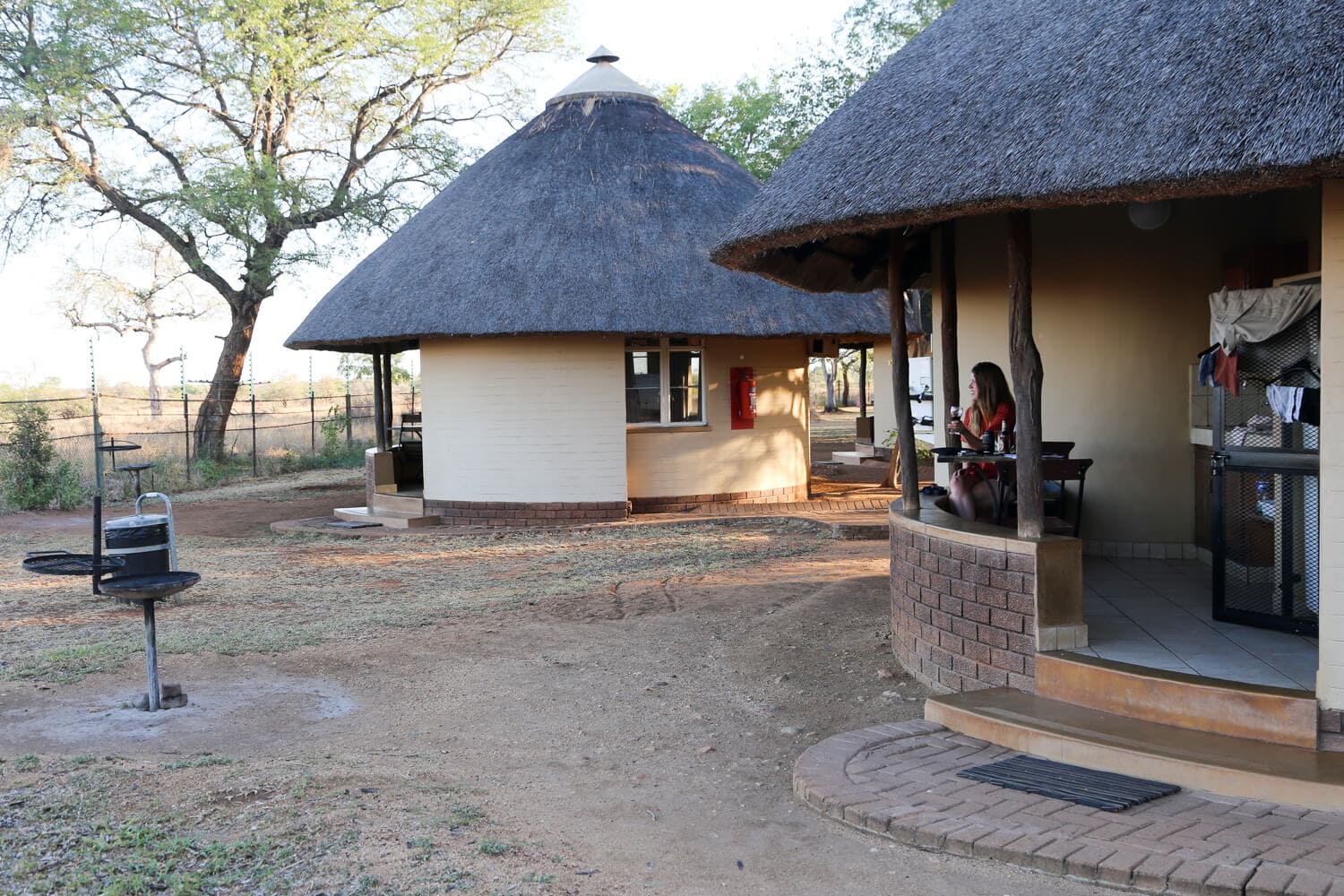 2. Rest Camps | Accommodation Inside Kruger National Park
Before visiting Kruger, I imagined these camps to be rough camp sites, with people sleeping in tents and roasting hot dogs on an open fire (forgive me, I've never camped but have seen it in cartoons).
When I saw how comfortable the camps actually are and how many amenities they offer, it was an easy decision to stay at a camp accommodation inside Kruger National Park on our second trip.
Lets break down the pros and cons:
Pros to Staying inside Kruger
Convenience | You can roll right out of bed and be in your car 10 minutes before the gates open.
More time in the park | The gates to the camps open an hour earlier than the gates to the park. If you stay in the park, you get an extra hour in Kruger before the crowds hit. The animals are more active at this time as well.
Sunset & Night Drives | Each camp offers guided game drives but you can only go on the night drives if you're staying at a camp. A lot of camps also offer Sunset Bush Braais and Morning Bush Walks, both are once-in-a-lifetime experiences that you can only have if you stay at camp accommodation inside Kruger.
Cons to Staying Inside Kruger
No Luxury | While I find the camps to be very comfortable, you will sacrifice the luxury safari you may be expecting.
Limited WiFi | Most camps don't have WiFi, plan to disconnect or splurge on a local SIM with a good data plan.
Personally, I find these cons to be pros.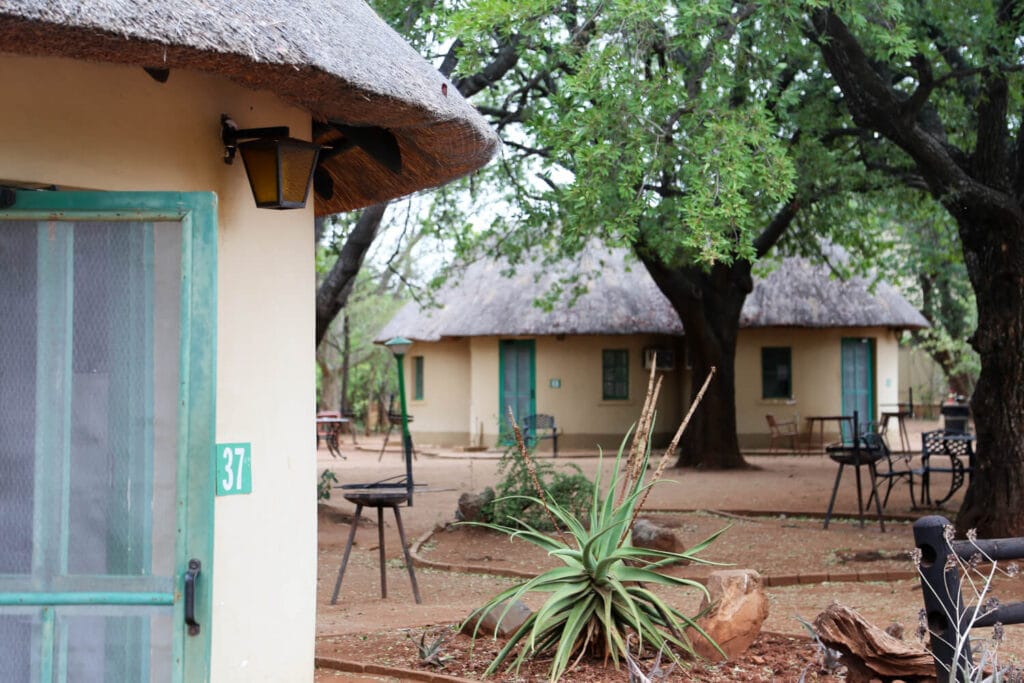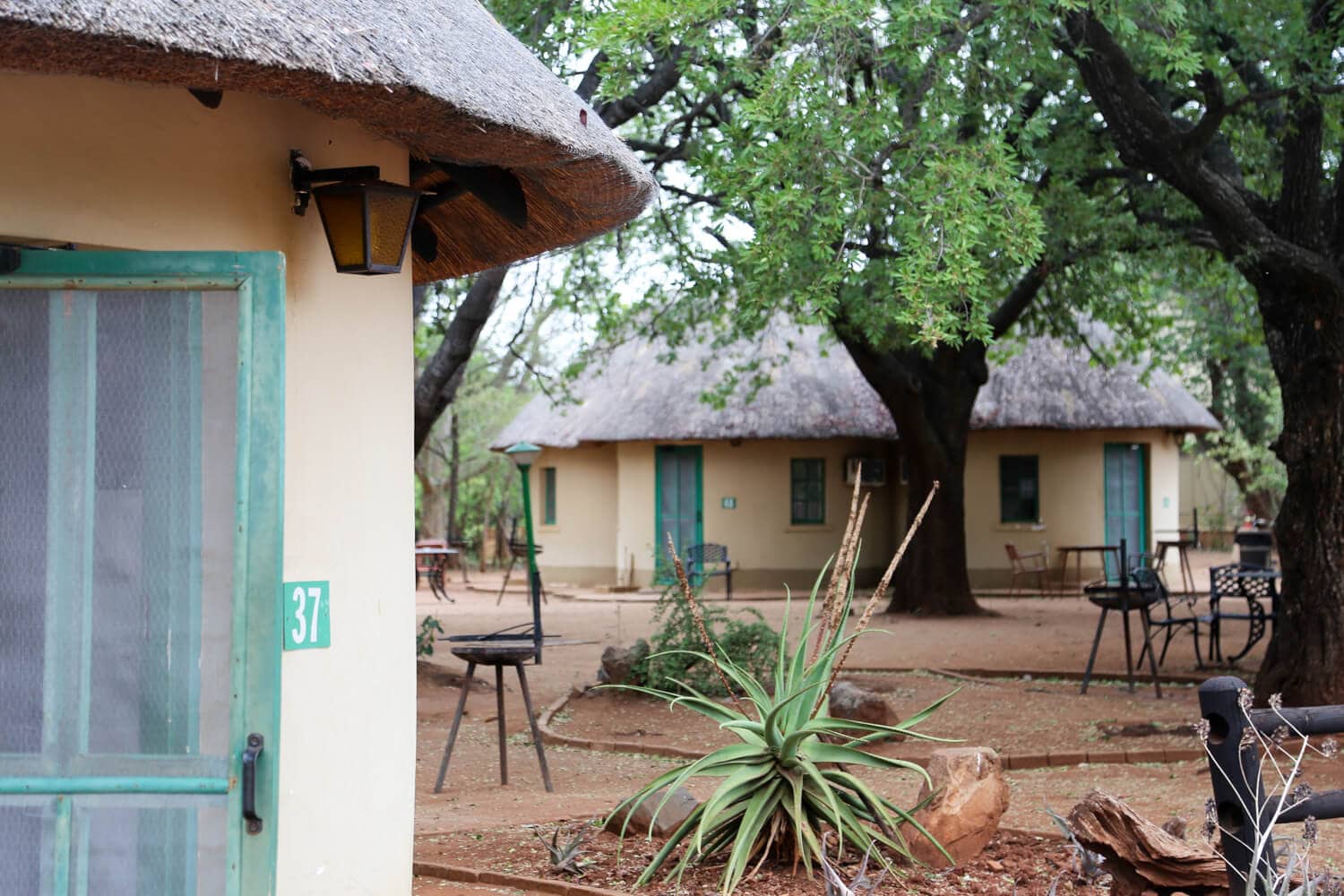 The Best Camps in Kruger National Park
If this is your first time in Kruger, I recommend staying the southern portion of the park (the first two Kruger Park camps on the list below are in the south).
Your odds of seeing big cats and all of the Big 5 are much higher here and the lush landscapes are hard to beat.
LOWER SABIE | This is one of the best camps in Kruger National Park. We stayed here for 2 nights (wish it had been 3). It's ideally located on the Sabie River in the south. Most importantly, Lower Sabie has a Mug & Bean and the best food we had in Kruger with actual options! There was WiFi in the M&B and the restaurant deck overlooks the river. We actually checked our emails, had a glass of wine, and watched a buffalo graze all at once. So I'd say this was pretty luxury, eh?
CROCODILE BRIDGE | This popular camp is on the southern border of Kruger right on the Crocodile River, at the Crocodile Bridge Gate. There are a lot of wildlife sightings here and its location makes it ideal if you're continuing on to Swaziland.
SATARA | If lions are a priority and you're willing to move out of the southern section into the central, stay in Satara. The deli and pizzeria here were disappointing at best but they do have a nightly Braai Buffet. No WiFi, so plan to disconnect.
OLIFANTS | Deep in the central portion, closing in onto the northern section, is Olifants. Their restaurant deck is high up on a cliff overlooking the river, we stopped here for breakfast after an early morning drive and the views were incredible!
These are only a few of the best camps in Kruger National Park, a few out of many. Choose which section of the park you want to visit and pick your camp accordingly.
For first timers, the Lower Sabie Rest Camp is a safe choice.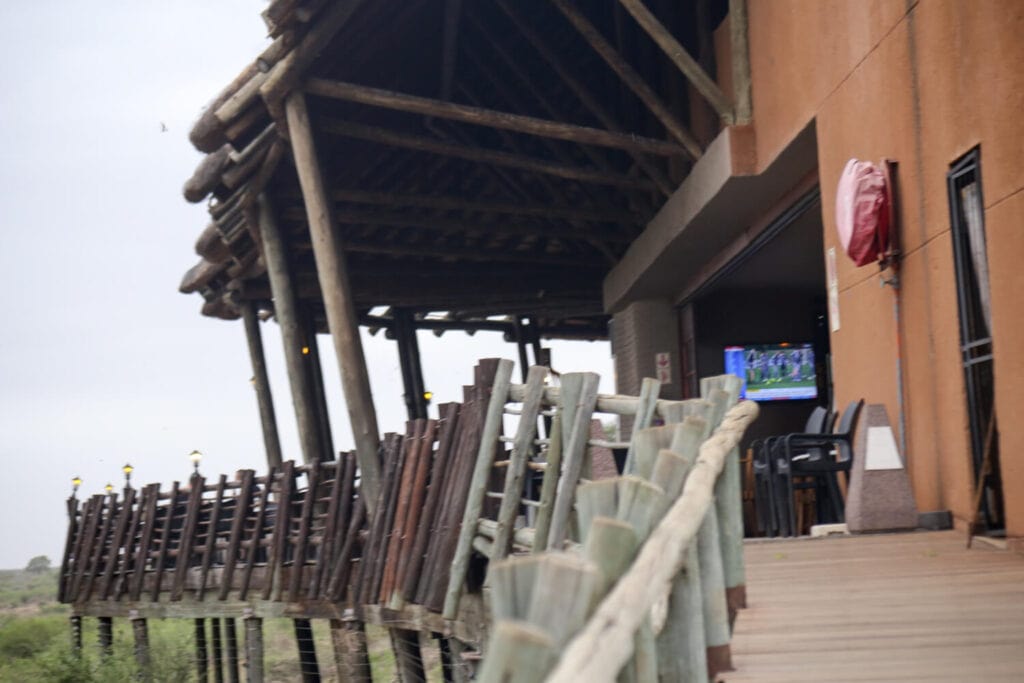 How to Reserve a Rest camp Inside Kruger
Reserve on the official SanParks site here. You can reserve your accommodation, pay the conservation fees and reserve any day activities (game drives, etc) here.
There is a reservation phone number as well if you'd prefer to handle it over the phone.
I prefer doing it online because you have access to your account at any time to add a game drive or activity to your itinerary.
TIPS FOR THE BEST STAY:
Reserve well in advance! If visiting during South African school holidays reserve at least six months to a year in advance.
Study the camp map before reserving, try to get a cabin/rondavel that's by a fence if that's an option. Like the BD2V Rondavels on the Satara map here.
3. Luxury Private Reserves in Kruger
If you want to be pampered and have a higher budget, stay in one of the private reserves in Kruger.
I still haven't stayed in one of these reserves yet, our budget didn't allow it and I really love the camps.
But I obviously understand the allure of an infinity pool and a proper cocktail prepared on a sunset drive in the bush.
Here are a few I've drooled over in the past and will hopefully be able to visit someday in the future!!
Sabi Sands is a large private reserve and houses multiple luxury lodges, these are very popular but there are plenty to choose from all over Kruger.
Trying to pick one is the definition of champagne problems. Here are three popular private lodges, listed from most expensive to least.
Leopard Hills Private Game Reserve | Aiming high here with the first one on the list, it is #SafariGoals. Just imagine yourself in that pool on your private deck watching elephants parade past in the distance.

Lion Sands River Lodge | Also located in Sabi Sands, but at half of the price as Leopard Hills Umkumbe is a little more accessible. The rooms look incredibly comfortable to relax in after a hot day on safari and the fire pit looks like an amazing place to unwind with a cocktail at the end of the day!

Idube Game Reserve | Idube is the most affordable on this list and costs a fraction of the luxury Kruger lodges above. It's still insanely beautiful, with the perfect pool for hot days and a bar with a view of the savannah.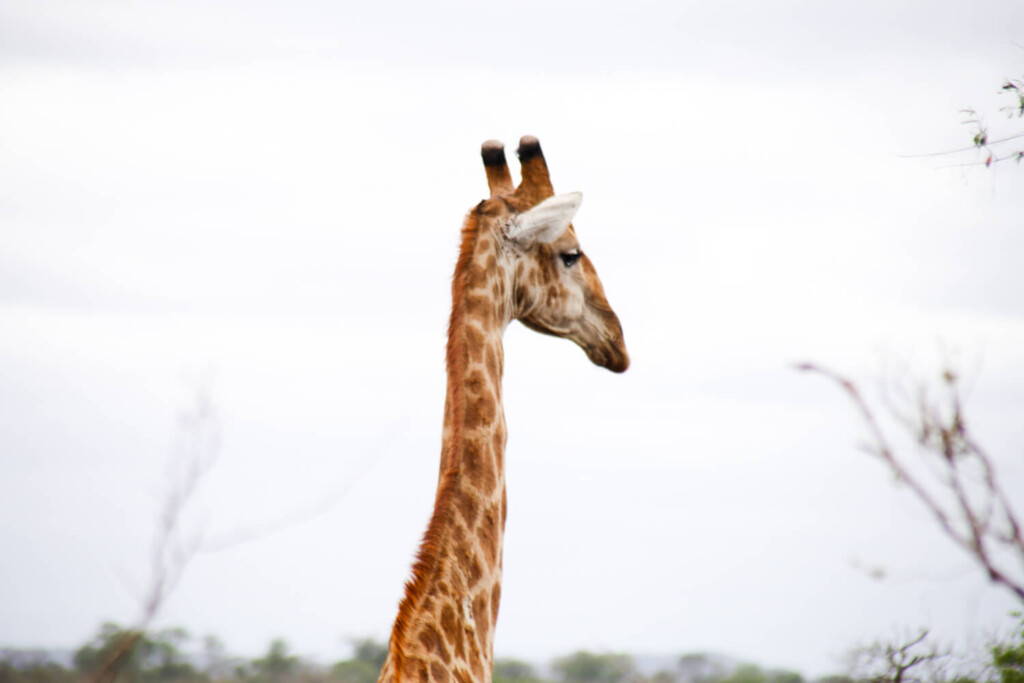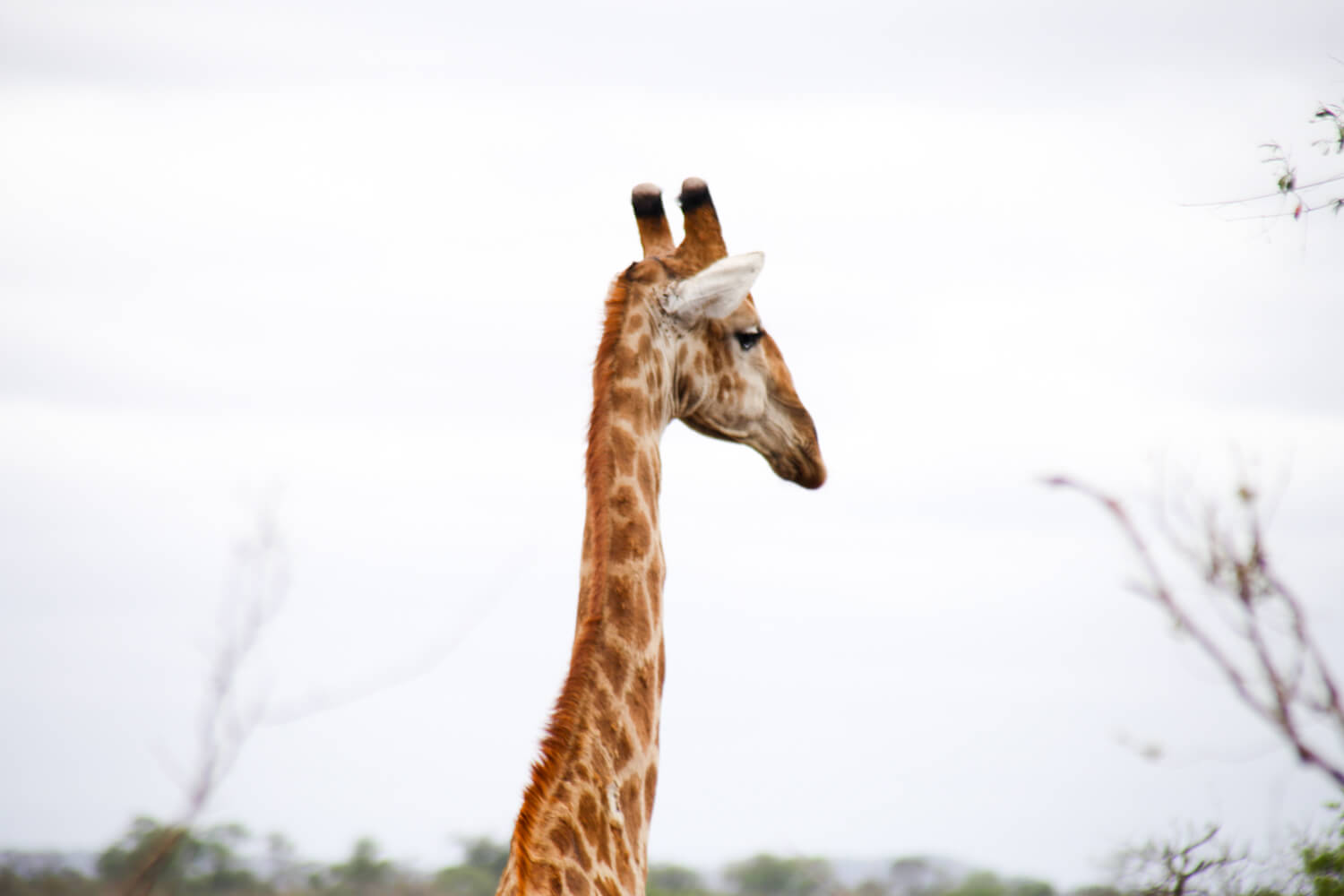 Malaria in Kruger
There are only two national parks in South Africa that have any risk of Malaria and unfortunately, Kruger is one of them.
I recommend checking SanParks official statements regarding malaria in Kruger here.
You can take malaria prophylaxis medications beforehand, but we decided against it. The risk was low enough that we didn't want to deal with the side effects of the prophylaxis.
This will depend on your own health and personal situation, so discuss it with a medical professional.
Most importantly, avoid mosquito bites! Wearing long sleeves and pants and bring insect repellent with DEET.
Sunset and sunrise are excellent times for game viewing and are also peak mosquito times, so be sure to protect yourself before going outside. Remember that the risk is there, but it's low. So don't be afraid but do take care.
PIN IT FOR LATER