While most countries understandably forbit that you drive freely in their game parks, South Africa welcomes it.
You're not obligated to contract expensive safari excursions but free to drive yourself through the country's many beautiful national parks and game reserves.
We've gone on quite a view self-drive safari in South Africa and by now are a bit obsessed.
This post is why you should rent a car and go it on your own to search for the Big 5 in South Africa.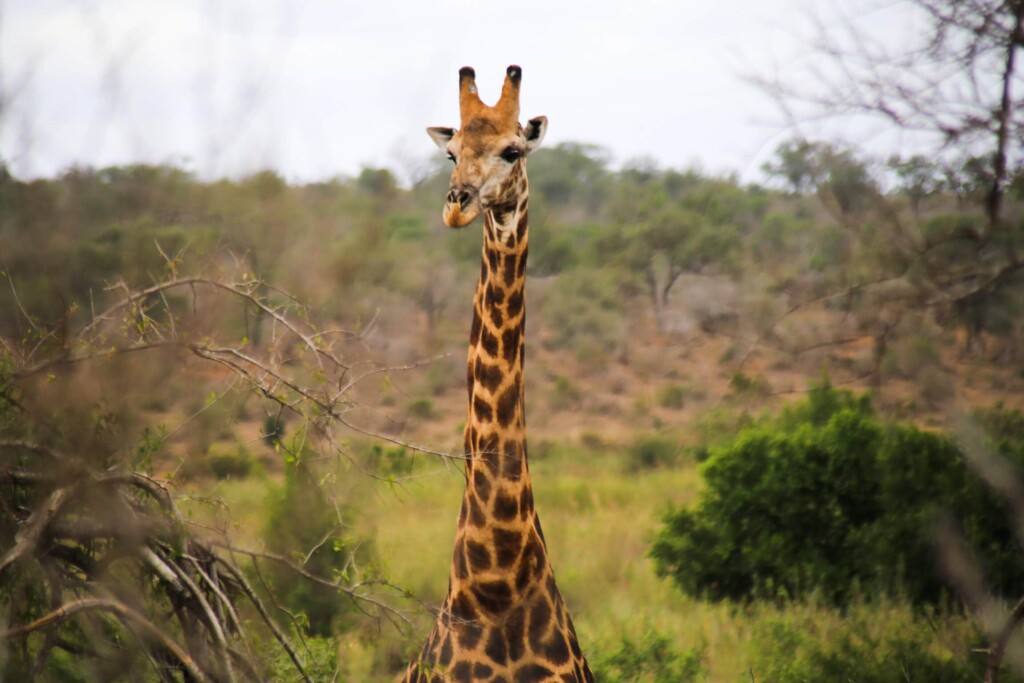 QUICK NOTE: This post contains affiliate links and Sol Salute may receive a commission for purchases made through these links, at no extra cost to you.
Self Drive Safari South Africa: An Affordable Safari Option
I always imagined a safari was out of my reach. I thought a safari vacation would be expensive, difficult, and that I'd have to invest in a lot of khaki.
None of this turned out to be true in South Africa!
South Africa is full of options for safaris, from national game parks to private reserves, and I tried them all.
The best experience of them all was conveniently also the most affordable: a self-drive safari.
Rental cars are incredibly affordable here and the parks are well-designed with paved roads and abundant rest camps to make driving yourself not only possible but enjoyable!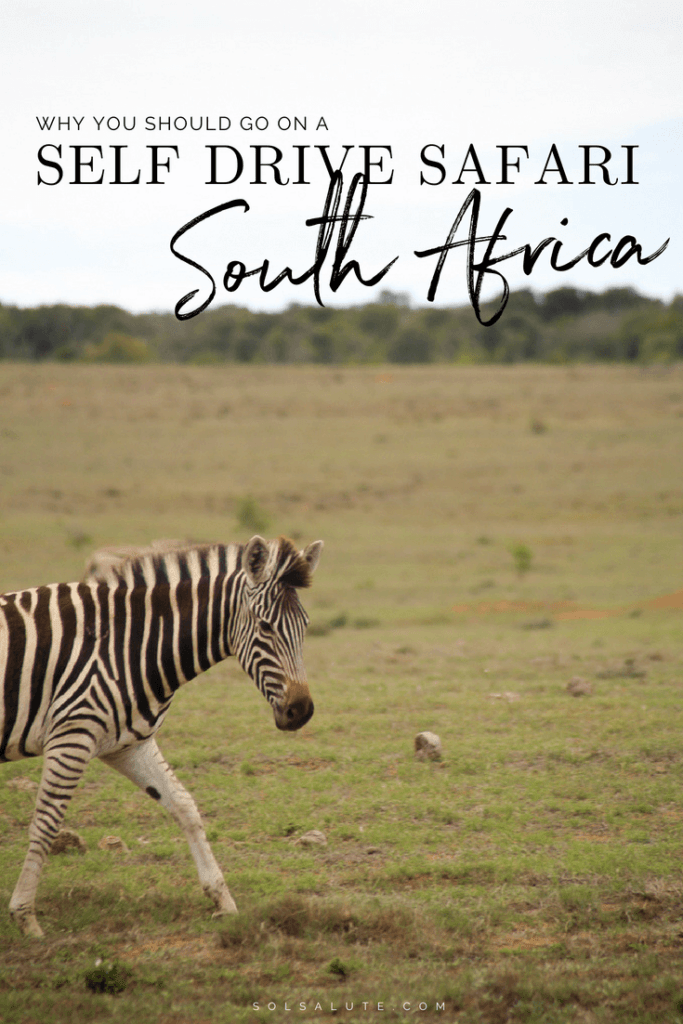 Benefits of a Self Drive Safari vs. a Guided Game Drive
We did one guided drive that I organized through our hotel and then spent the rest of our 4 days driving ourselves.
There are obvious benefits to a guided drive: such as letting go of control, relaxing, and having a set of professional eyes searching for game.
But what are the pros to a South Africa self-drive safari?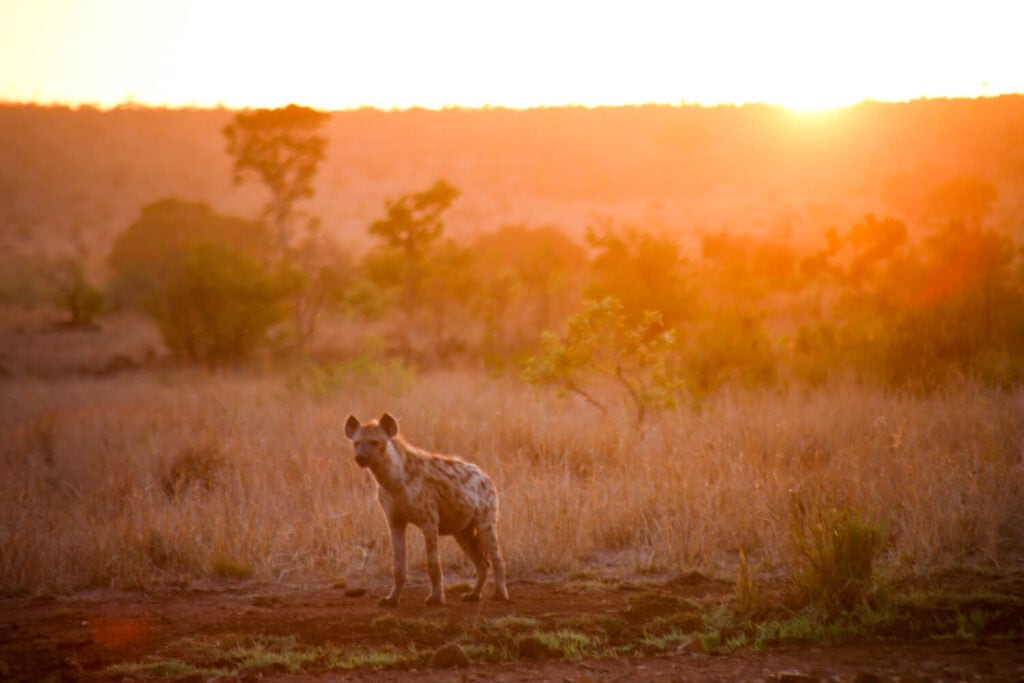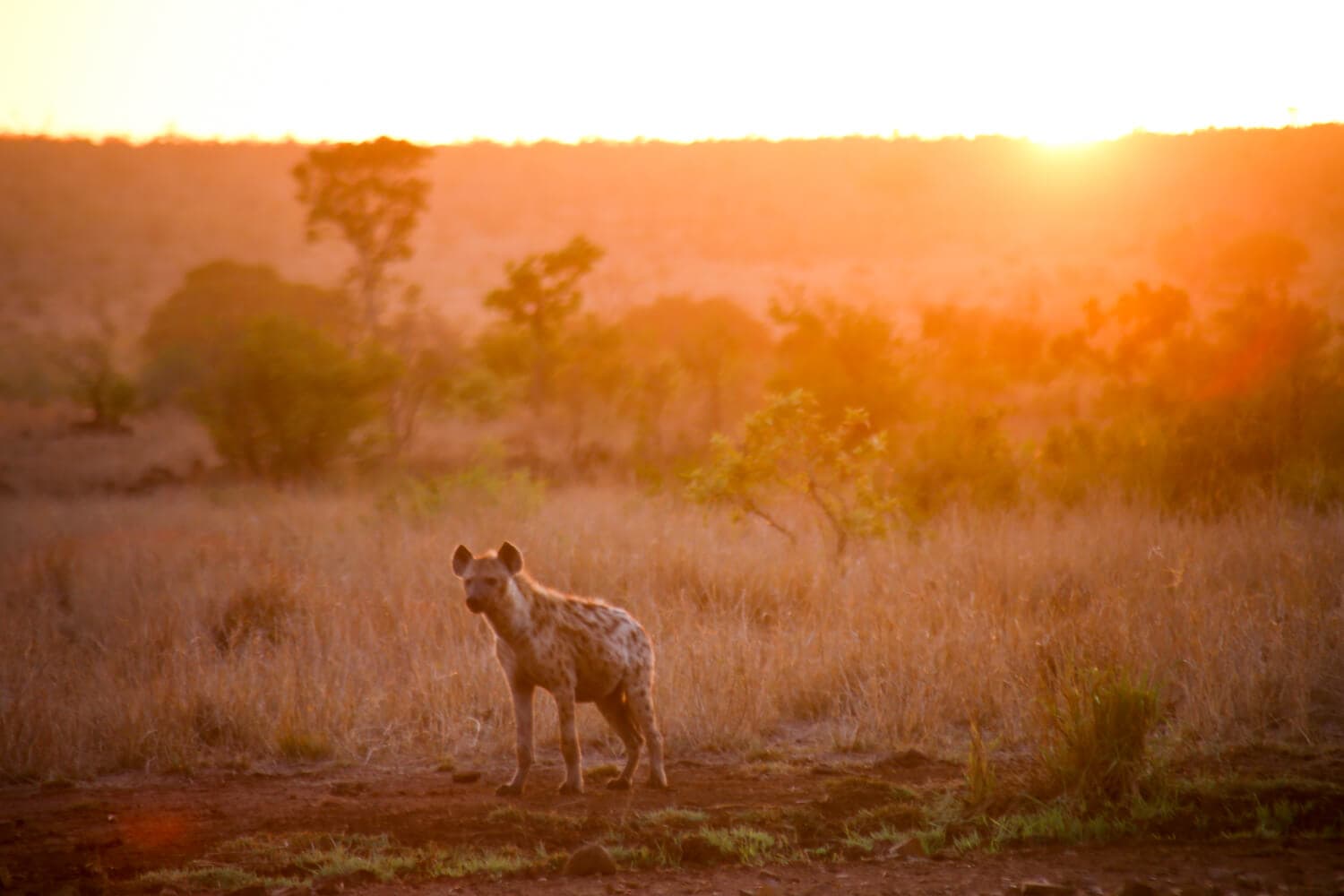 You can take your time. If you're behind the wheel you can stay in one spot as little or as long as you'd like.
We enjoyed it so much we returned for two weeks in South Africa and dedicated most of that time to self-drive safaris in Kruger, Hluhluwe, and iSimangaliso.
Sometimes I wanted to spend a while watching a herd of impala to get a great photo but the guide would just pass them by.
Impalas are a dime a dozen and hardly a guide's priority.
Also, a guided drive is on a set timeline.
On our guided drive, we had stayed out longer than he planned, searching for a leopard so he had to rush to get us back to the hotel in time, passing a lot of animals along the way.
If you're driving, you can take your time, easy as that.
Read Next: 50 Pictures of Kruger in November (+ Our Best Sightings)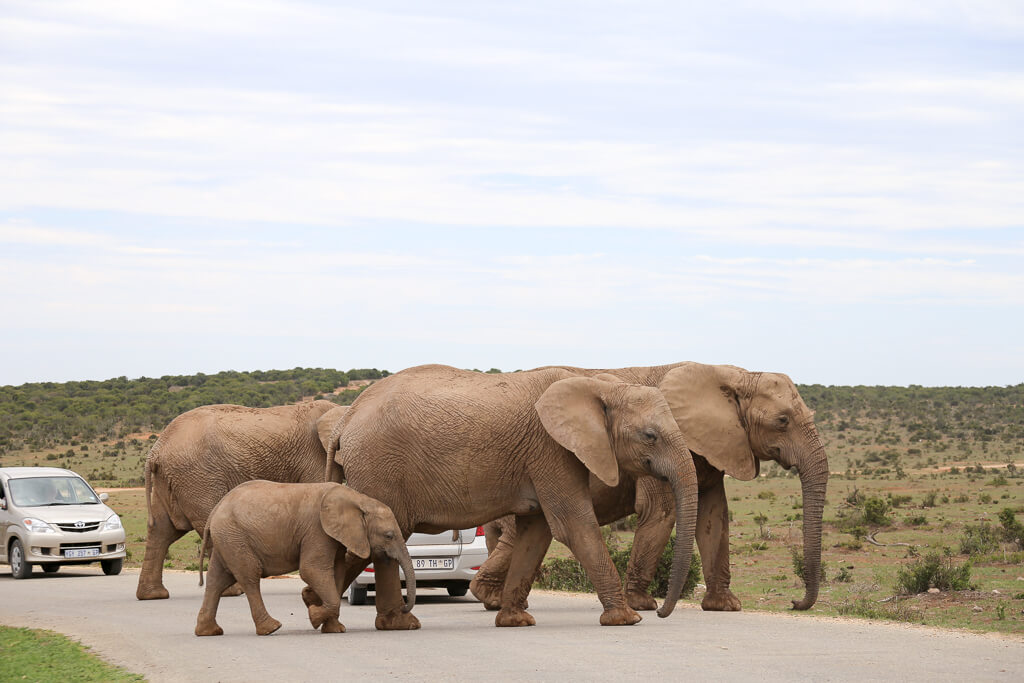 Car Rental for South Africa Safaris
See how small those cars are in the photo above?
You do not need a range rover or a military-grade jeep.
You will get a slightly better view if you choose a higher set SUV but it is not at all necessary.
You'd be shocked at how close the animals are to the side of the road, oftentimes crossing right in front of you.
Here are a few tips to make sure you get the best car for your self drive South Africa safari:
Do focus on comfort
You will likely spend the entire day in this vehicle.
Take into account how many people you'll be with.
If you'll have children with you and really consider how much space you'll need so that you can be comfortable for hours on end.
Rent Manual
Rental cars in South Africa are incredibly cheap.
We rented a car for an entire month for just under $400 US and well under $200 for two weeks.
But if you require an automatic the price is twice the price or more. I learned how to drive a stick shift for our South African road trip and have been saving money ever since.
Check rates here for South Africa rental cars.
Get Insurance
We have excellent collision insurance with my credit card but I had read that it's advisable to purchase windshield and tire insurance in South Africa no matter what.
We survived a month on the road unscathed only to cut a tire on the curb in a parallel parking incident in Cape Town. It was very costly.
Consider where you'll be on your road trip. Some roads can be very rough and make damage to the tires a very high possibility.
On our second road trip we got the windshield and tire insurance.
Check the Air Conditioner
And last but not least, for the love of God, check the air conditioner!
We didn't realize our rental car's AC didn't work until we were an hour from the airport.
Luckily there is an Avis location inside Kruger that agreed to exchange our car for us. But this exchange cut two of our days short due to their miscommunication and lack of organization.
Not having an AC is not ok in the hot African sun.
We were there in the heat of summer and after one long day in the park with no cool air, we had to return home early because I felt like I was bordering on a heat stroke.
So make sure your car is in working order before you stray too far from the rental lot.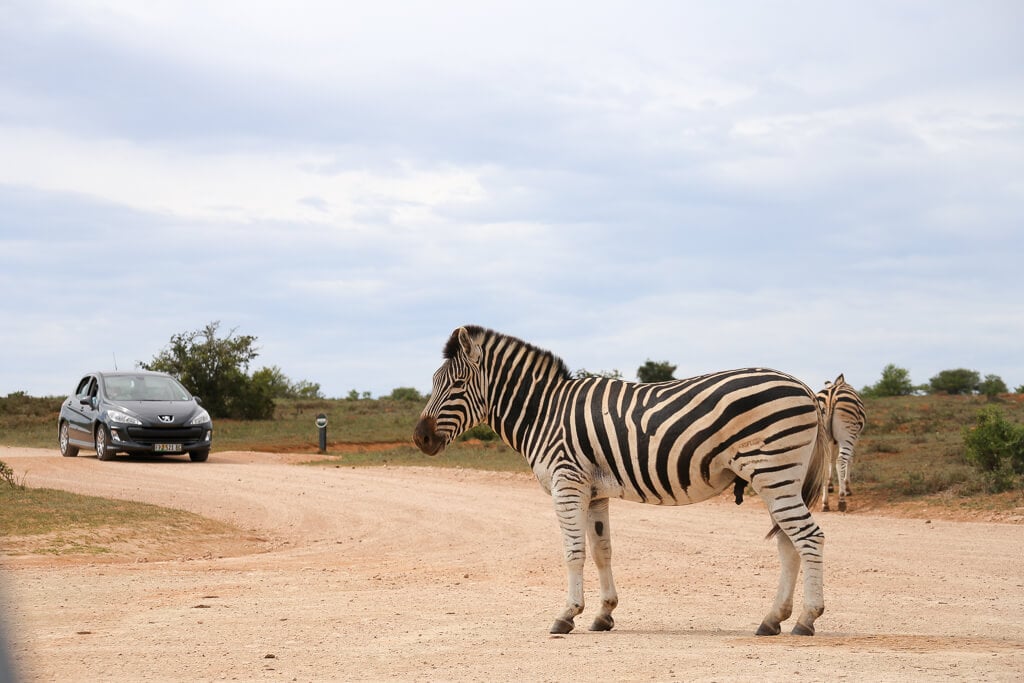 Road Quality in the Parks
We've driven ourselves on self-drive safaris in five different national parks so far and the roads have been in excellent condition in all of them.
The main roads are paved and very wide.
The smaller dirt roads are well maintained and we were able to drive them comfortably in our low-to-the-ground compact car.
I had actually learned to drive a stick shift specifically for this trip. I was sick of how expensive it is to rent an automatic anywhere but the US and decided it was time to suck it up and learn.
Driving on our Kruger safari was the perfect practice ground with level, wide roads.
If I could do it as a beginner, you can too!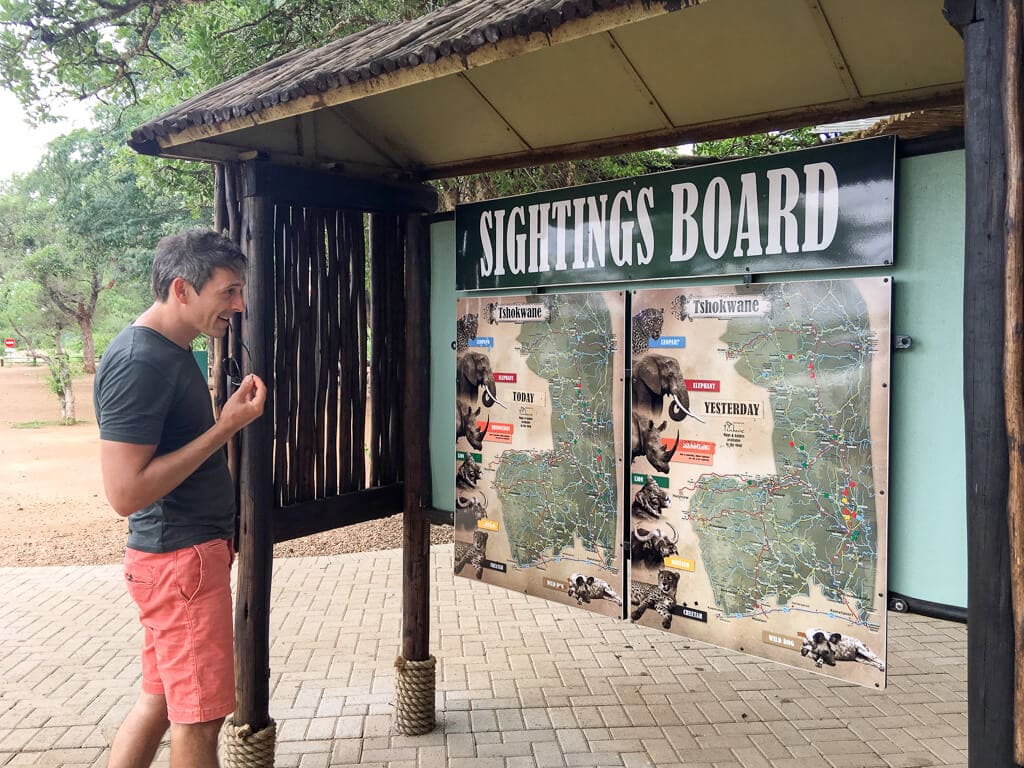 Tips for Spotting Game
Patience. We always saw just as many animals on our own as we had seen with our guide, but there would be gaps of time where we'd see nothing. It can get frustrating, but be patient. You won't be disappointed.
Sightings Boards. At the camps and restaurants, there are sightings boards with color-coded magnets marking recent sightings from that day and the previous day. Always stop and take a look to help you plan your route. Take a photo to have it with you in the car.
Bring Binoculars for Safari: Having great binoculars will help you spot game hidden in the bush.
Talk to anyone and everyone! People were excited about their sightings and happy to share directions and locations. See a magnet on the map for a leopard sighting? Ask any guides you see if they've seen it! See cars pulled over but can't see what they're seeing? Ask! If we hadn't talked to other drivers or guides we would have missed lions and a leopard.
There's an app for that. Download the Latest Sightings app, available on iOS or Android. People pin recent sightings live to the map, crowdsourcing a big five safari for the win.
Divide and conquer. Designate areas for each person in the car to be looking to be sure that all ground is covered. There were only two of us so one was always scanning to the right, and the other to the left.
Early bird gets the worm. As the day progresses and gets hotter, the animals get lethargic and less active. Start as early as you can. Be at the gates when they open.
Have fun! The fun was in the (photographic) hunt. It's incredibly satisfying when you spot something on your own and get that priceless photograph. Relax and enjoy the entire day!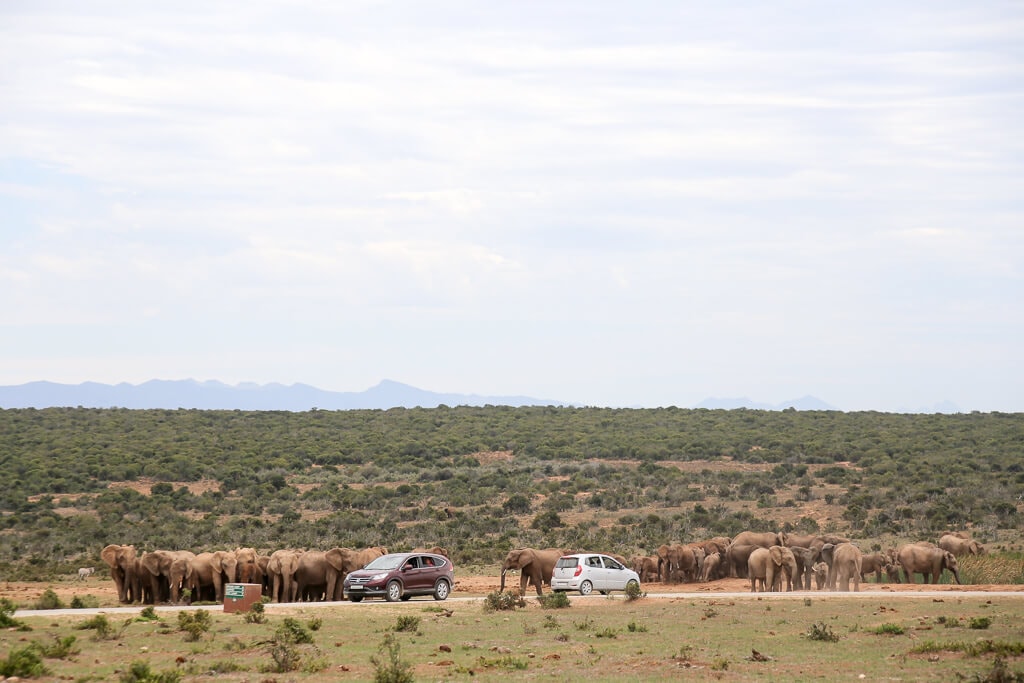 Self Drive Safari in South africa
If you're dying to see the Big 5, then you're just one car rental away from a South African safari!
Our two holidays (and counting) in South Africa are memories I will never forget.
We will go back as often as time and budgets allow, renting cars for self-drive safaris every single time.
I hope you enjoy your future safari!
Read More about South Africa
Check out these articles to help you plan the rest of your South Africa vacation, from a Kruger Safari to Cape Town.
PIN IT FOR LATER