I'm a very organized traveler.
I want to see everything when I'm in a new place and one of my favorite hobbies is researching for upcoming trips.
There is only one other person in my life that shares this obsession, one of my best friends and fellow expat, Andrew.
He's been in Buenos Aires for a decade and his time here is finally coming to a close, so our small group said goodbye the best way we know how, by planning an epic weekend getaway from Buenos Aires to Chascomus.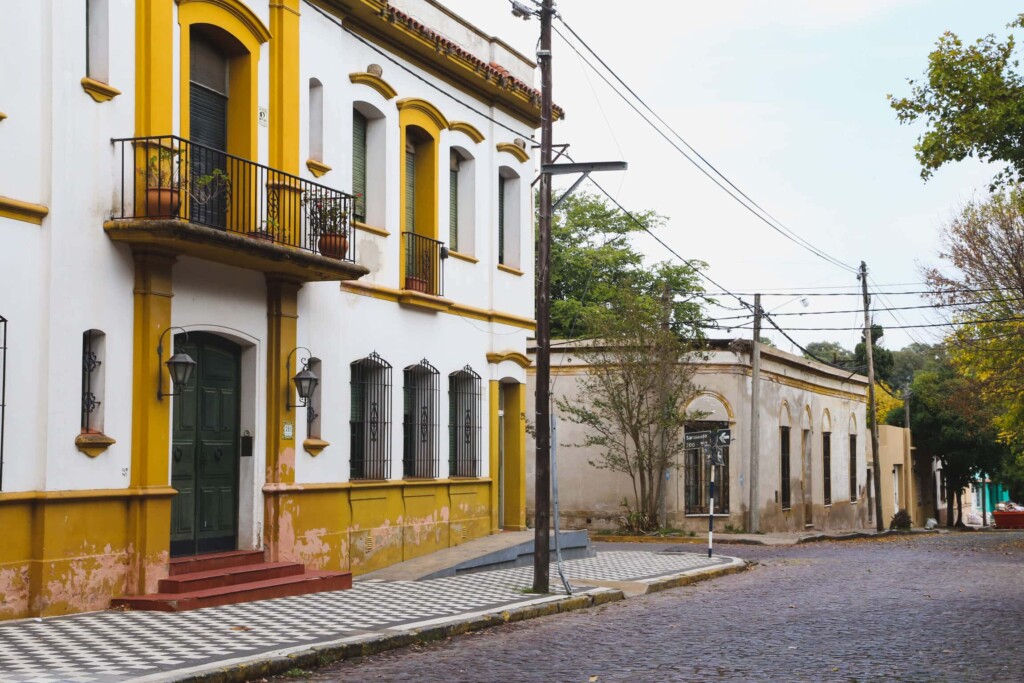 QUICK NOTE: This post contains affiliate links and Sol Salute may receive a commission for purchases made through these links, at no extra cost to you.
A Weekend in Chascomus
I'd heard a lot about the small provincial town of Chascomus, Argentina but even so, I was surprised by how much I loved our weekend in Chascomus.
Downtown was beautiful and restored. The laguna was a welcome touch of nature.
It was beautiful and best of all, it's just a 2-hour drive from Buenos Aires.
Here's how to spend a weekend in Chascomus.
How to get to Chascomús
Chacsomus is less than two hours from the city, making it an excellent weekend getaway from Buenos Aires.
We took our car and drove ourselves, marking the first time I took the car without my husband.
Driving "unsupervised" down iconic 9 de Julio Avenue and past the Obelisk felt like a major expat rite of passage.
As if I'm officially a grown up.
Drive to Chascomus
It's always easiest if you have your own car. You'll have more freedom to move how and when you want.
If you don't have a car, then check out rental car rates and availability here.
Bus from Buenos Aires to Chascomus
You can also take a bus to Chascomus from Buenos Aires for much less than renting a car.
Check rates and times on Plataforma 10.
The buses will depart from Retiro Station in Buenos Aires and take just over 2 hours.
Once you're in Chascomus, you can rent bikes to navigate the area during your stay.
We rented bikes to ride around the lagoon and for about the equivalent of $5 US you can rent the bike for 24 hours.
Where to stay in Chascomus
There are a LOT of cabins to choose from and it can be hard to pick where to stay in Chascomus.
Keep your mode of transportation in mind.
Will you have a car? Then venture further out of town and stay on the laguna.
If you're on foot or on a bike, make sure to double-check the location so you're near town.
Budget Accommodation in Chascomus
We stayed at Cabañas la Soñada. There are four cabins on the property, all facing a large yard and pool.
There is private parking and the cabins are a bit far from the center of town so you'd need a car or bike to reach them.
The pool and hammocks draped between the eucalyptus trees made me wish it was summer.
The cabins have a kitchen and everything you need in case you'd like to cook and stay in. The walls were
thin, like paper thin.
We could talk to each other through the walls. It really wasn't a big deal because we all went to sleep at the same time but it is something to keep in mind if your buddy's a snorer.
Overall, we loved these little cabins and at only $50 US (that we shared between 3), it was a steal.
Check rates here for your dates.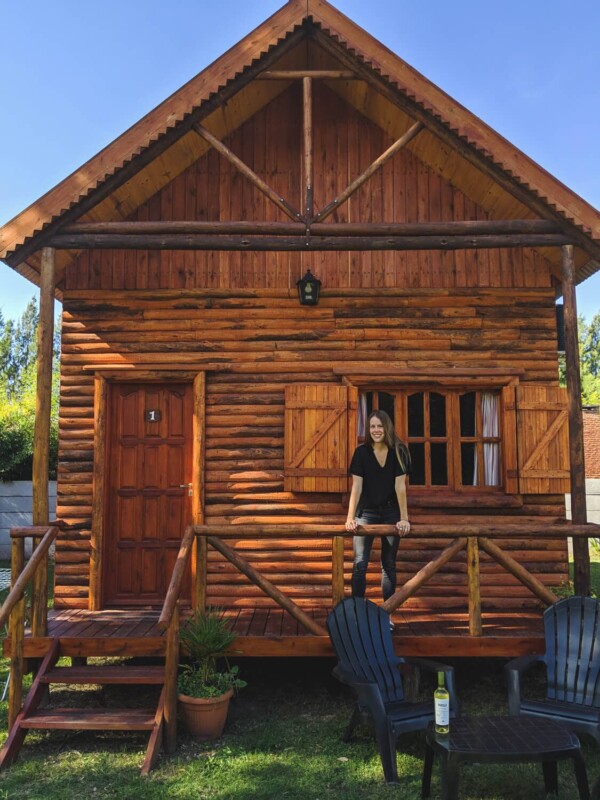 Where to Eat in Chascomus
To be fully honest, we didn't eat out much. We only spent one night in Chascomus so our meals were limited.
We ate lunch on our first day at the parilla La Vieja Esquina.
While all menus may look the same, not all parillas are created equal.
For a deliciosu steak go to La Vieja Esquina! It also costs a fraction of what the same meal would have cost in Buenos Aires, so bring your appetite.
We didn't eat dinner out, since we had leftovers and snacks to tide us over.
We had brunch the next morning at El Trocadero. The food was good but not great.
La Cuadra remains on my to-do list for future trips. A glass of wine on their deck overlooking the water sounded just right but we were short on time.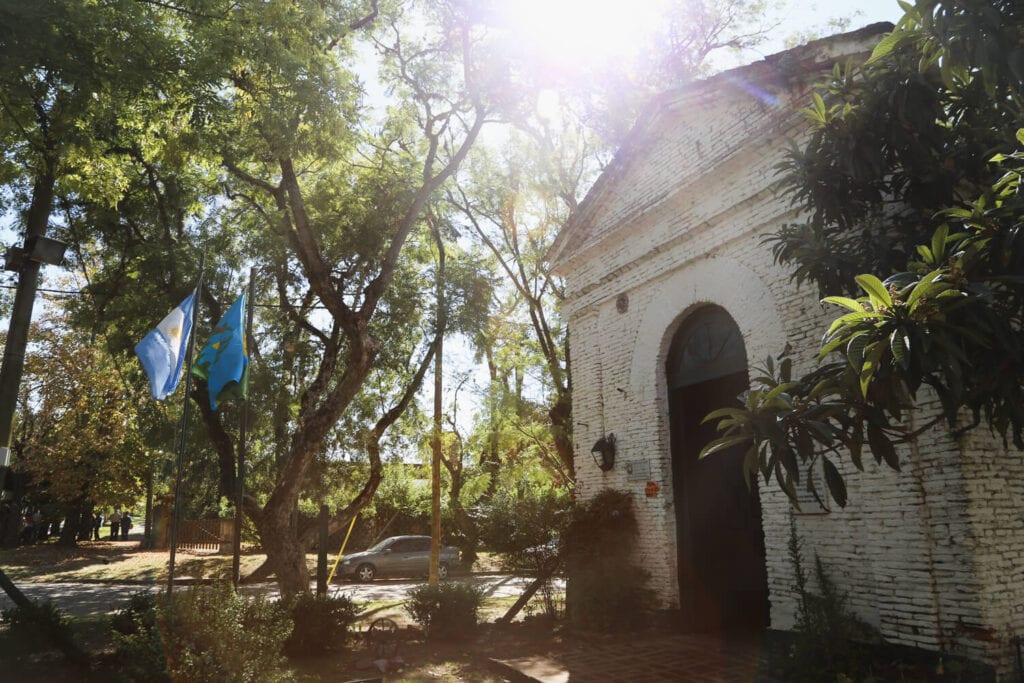 Things to do in Chascomús
The best thing to do when you visit these small towns surrounding Buenos Aires to nothing.
Disconnecting is the reason I go on these weekend getaways, to breathe clean air and escape from my night serenade by the 11 pm garbage truck.
But this time, we managed to keep ourselves busy during our entire weekend in Chascomus.
La Capilla de los Negros
Hours: Tuesday-Friday, 9 am-3 pm | Sat, Sun & Holidays: 11 am – 5 pm
Entrance: Free
This tiny chapel was founded in 1862 as a place of gathering and worship for the local Afro-Argentine community.
It's not officially recognized by the church so mass isn't conducted, which explains the small number of pews.
The chapel is filled with religious icons (a blend of traditional Catholic saints, African icons, and Argentina's Gauchito Gil).
Try as I might, I can't find much information on the chapel or the African community of Chascomus.
There's not a lot of information on the history of slavery and what happened to the descendants of freed slaves (most were erased from history when used as cannon fodder during the Paraguayan War).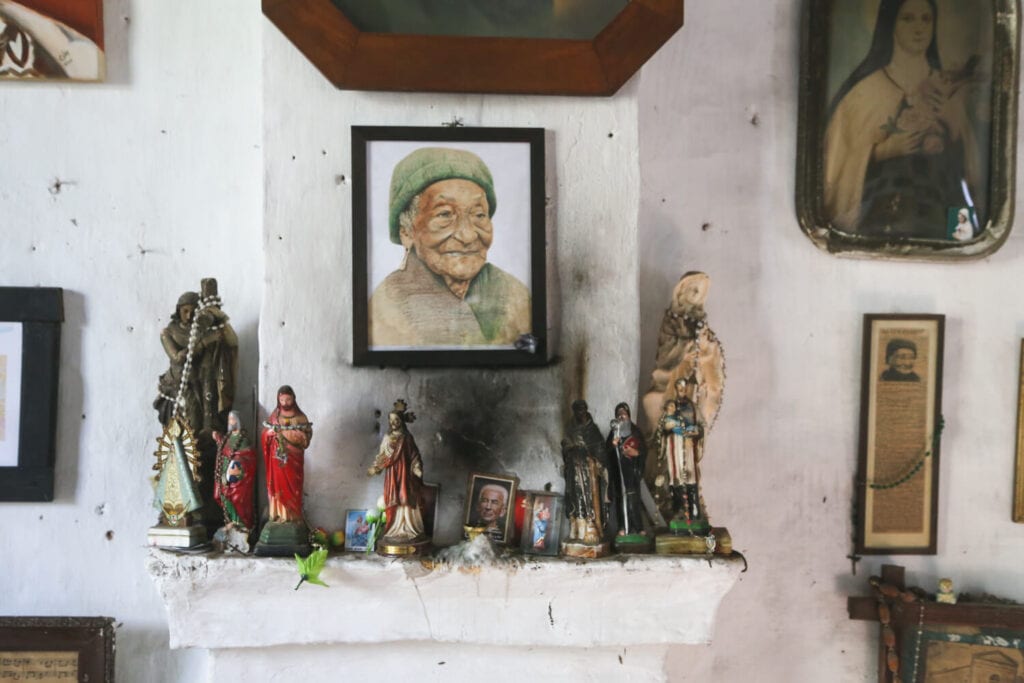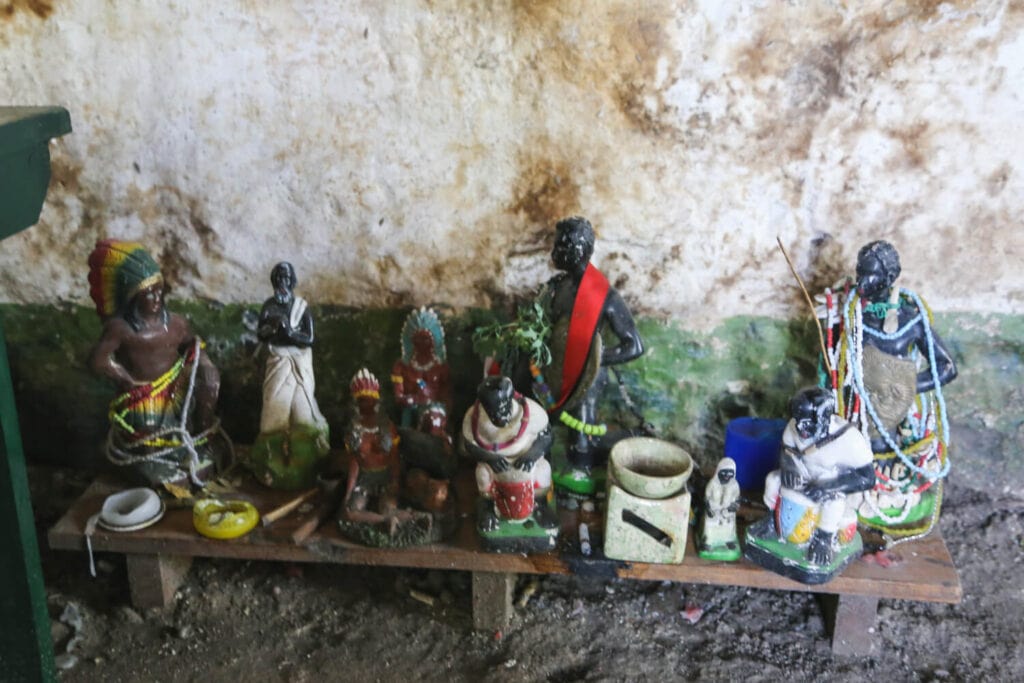 I'd love to learn more about why this particular small town's African community received this chapel.
I'd also love to know the history of the people in the portraits on the wall, such as Eloise (whose portrait was only accompanied by a hard-to-read obituary).
If I find more information I will update this space, for now, we can only visit this historical chapel and pay our respects to a community that deserves to be remembered.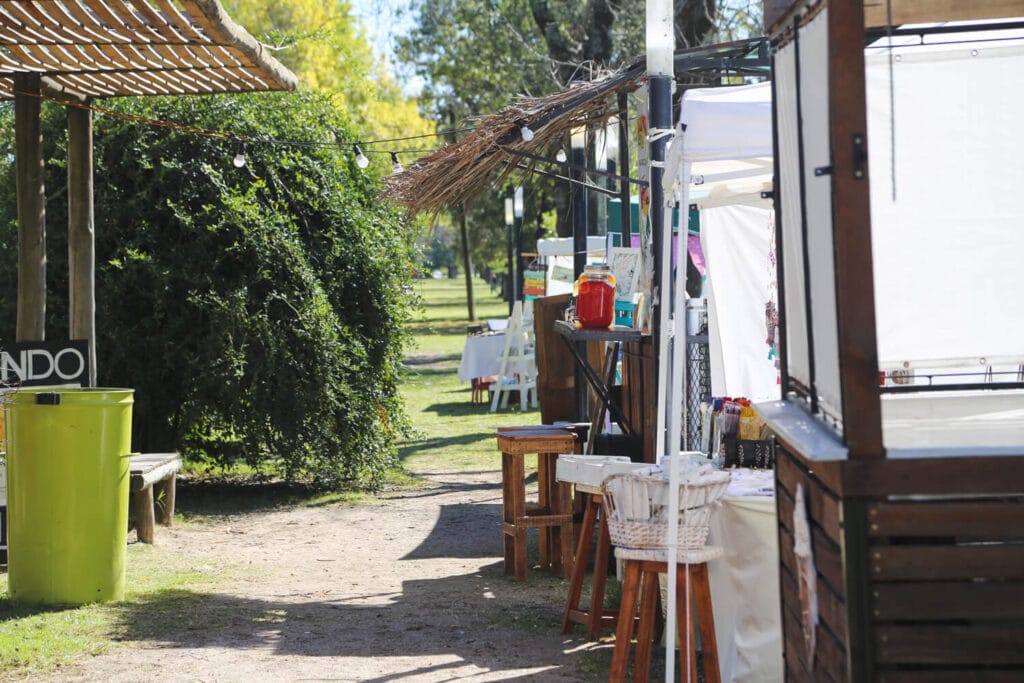 Feria de Artesanos Market
On the main boulevard in town, in front of the Capilla de los Negros, is the Feria de Artesanos.
It takes place every Saturday and Sunday (and I'd imagine on holidays as well).
The stands in this small market sell handicrafts like mate gourds, but the real star of the show is the food section.
There was pure honey, artisanal beer, fresh squeezed juice and homemade alfajores.
This market is worth visiting with an empty stomach!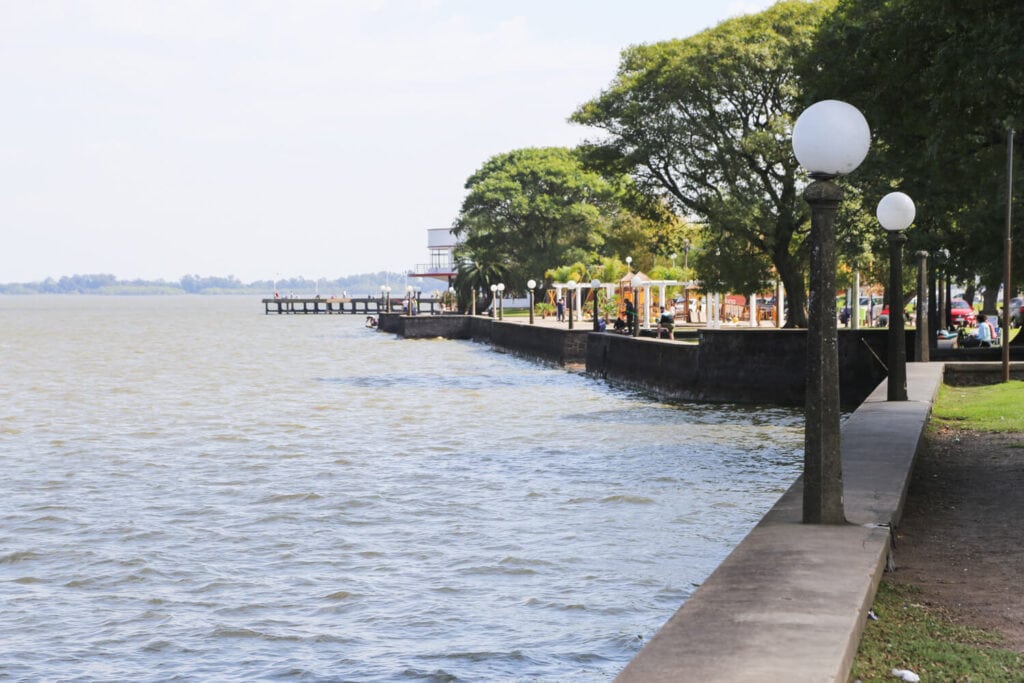 Laguna de Chascomús
The main attraction and star of the show in Chascomus is the Laguna. The town is built on the Eastern shores of the laguna, taking full advantage of its waterfront (unlike big sister Buenos Aires who has turned her back to its wasted riverfront).
There are bars and restaurants on the pier. Locals bring their gear and spend the day fishing. Feel free to do the same or pack a picnic.
The land surrounding the laguna is public property so for the entire 30 kilometers of shoreline is accessible.
Rent Bikes and Explore
There are three places to rent bikes in Chascomus. Two are owned by the same family and are near downtown.
The third is inside a campground about three kilometers from the artisan market. All are incredibly affordable.
You can rent bikes by the hour or pay a flat rate for a 24 hour rental. It cost around $5 US to have the bikes for 24 hours, making it a no-brainer decision.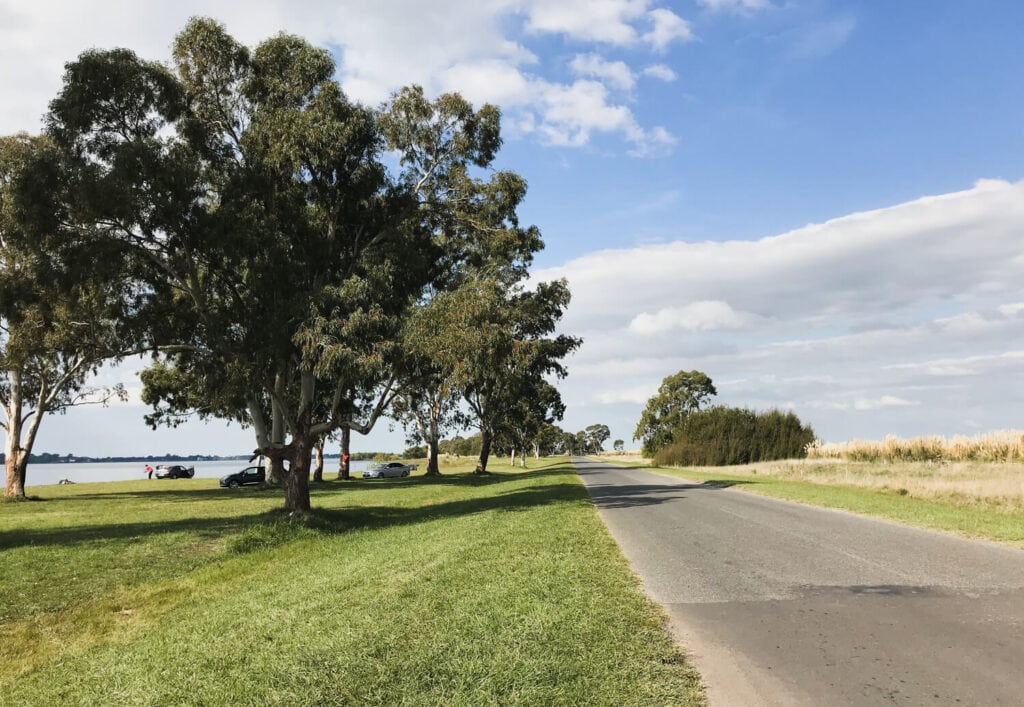 We took the bikes around the laguna. It took us 2 hours to bike the full 30ish kilometers. Locals may try to dissuade you (as they did with us, repeatedly), but it's not difficult at all.
While there's no bike lane, cars and motorcycles were respectful of us. I thought it was an easy ride and it was my favorite thing we did all weekend!
Visit the Historic Downtown
Sharing the top spot with San Antonio de Areco, Chascomus has the most beautiful historic centers of small Buenos Aires towns I've been to.
The main square is impeccably clean and orderly, flanked by well maintained historical buildings on all four sides. It's worth taking a walk here.
Go inside the church, look at the Banco de la Nacion and sit for a while on a bench in the square.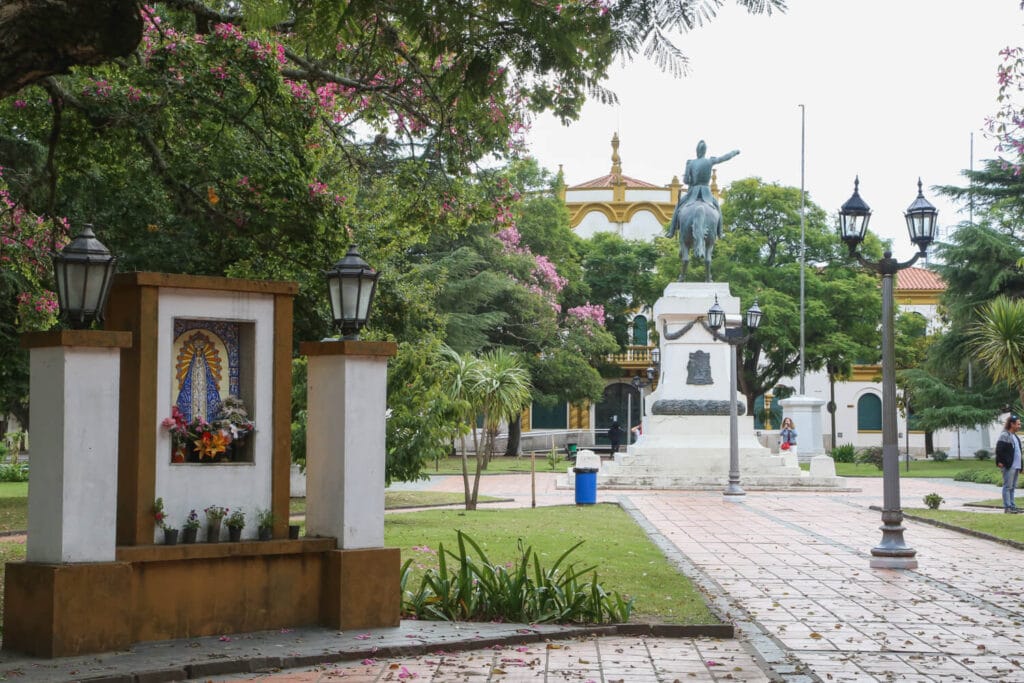 Spend the Weekend in Chascomus
My friends and I had a great time in this small provincial town and I know I'll be back. Next time I'll bring my husband and our dog to enjoy the laguna (and wine bars on the shore, obviously).
At under 2 hours away, it's the perfect weekend getaway from Buenos Aires. If you've been or have any questions, ask away in the comments!
Read More about Buenos Aires Getaways
PIN IT FOR LATER