I get asked about how much to tip in Argentina quite a bit but have been dragging my feet on writing an actual guide.
There's no reason for that other than tipping is hardly a thrilling topic, I'd rather write about a new beach I went to or food.
Always food.
But yet, tipping is practical and you're probably wondering how many pesos to leave for your café con leche or steak dinner.
So here it is, a guide to Argentina tipping culture.
First thing to keep in mind, if you're visiting from the US you can exhale and relax.
Tipping is a lot less intense here than it is there (I mean, I could personally use a tipping guide to the US these days).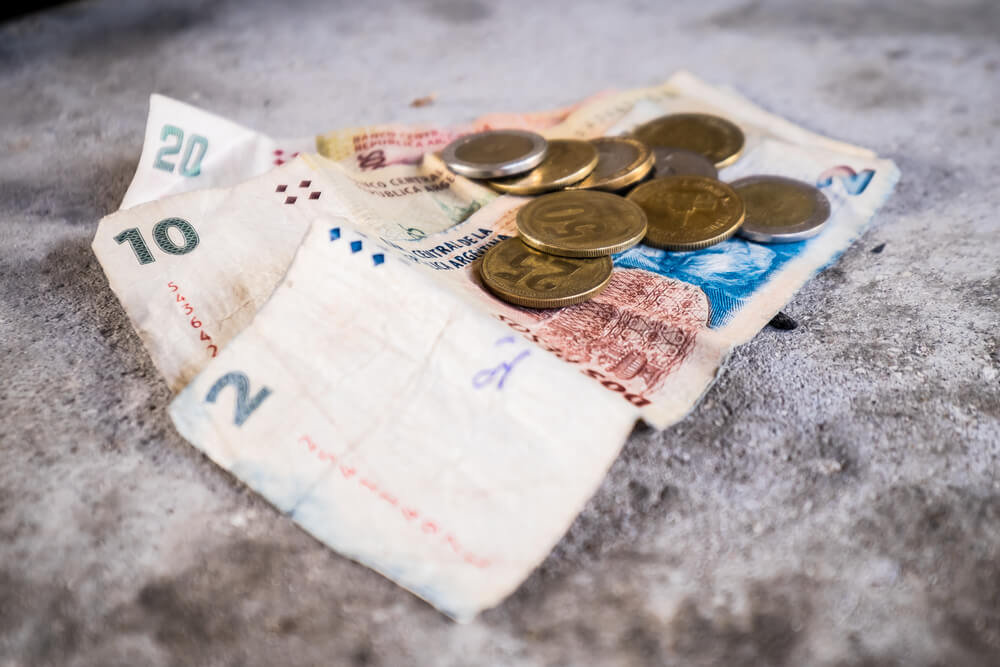 QUICK NOTE: This post contains affiliate links and Sol Salute may receive a commission for purchases made through these links, at no extra cost to you.
Tipping in Argentina: What to know
First and foremost, what currency should I tip with in Argentina, pesos or dollars?
Dollars get a lot of attention in Argentina but when it comes to tipping, you'll almost always use pesos.
Tips are usually pocket money, not life savings, so your server will most likely want that money in a currency they can use in the shops or out to dinner that night.
The only situation I'd consider using dollars for tips would be for large tips to tour providers.
For example, pricey tours (like private fly fishing or hunting tours) can cost upwards $400 for a day. If you love your guide, you can add on a $50-100 USD tip (depending on their skill and your generosity).
Read More: All About Currency Exchange & Money in Argentina
Can I add the tip on my credit card in Argentina?
In the US, we add the tip in restaurants after the card has been swiped and we're signing the bill.
In Argentina, and in most places around the world, you can't add anything to the bill after the card has been swiped.
If you want to add a tip to your card, tell your server to add it when you hand them your card.
But only do that in a pinch (if you really have no cash on you).
Tips are always best done cash in hand.
This ensures your server actually receives it.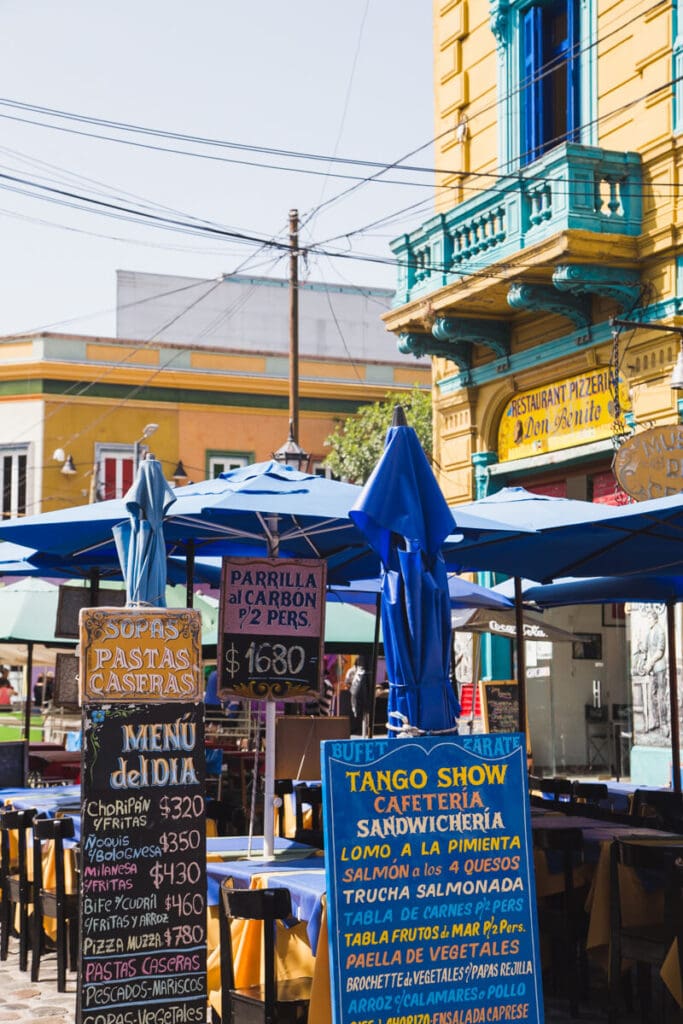 How to tip in Argentina by Sector
Wondering how much to tip in Argentina?
Let's break it down by sector.
Restaurants & Cafes
10% is customary for tipping servers in Argentina.
You can go upwards of 15-20% if felt really blown away by your service (something that will happen rarely, if we are honest), but it's definitely not expected or the norm.
If you say thank you and make eye contact with your server when you hand them cash to pay the bill, they may interpret that as "keep the change."
If I actually want them to just keep the change, I do this and add a "está bien así, gracias."
For bars, tipping bartenders hasn't been the norm historically but these days you'll see more tip jars. Leave a tip if you like when you see a jar but you don't have to worry about offending any bartenders if you choose not to do so.
What's the cubierto? In some restaurants, you'll see a cubierto fee advertised on the menu. This is an annoying extra little fee charged per diner and is should not considered as a replacement of the tip. This fee goes straight to the restaurant (not your server) and should technically include things like bread, butter, water, etc.
Taxis
Taxi drivers are part of unions here and their salaries are just fine.
You don't need to tip taxi drivers in Argentina. At most, you can always round up to avoid them making change.
The one time you would leave a little extra is if your driver helped you with your luggage.
Hotels and Cleaning Services
Tipping hotel staff can be a bit more confusing, who should you tip and how much?
Porters and housekeeping are the most tipped when it comes to hotel staffed.
Always tip your porters, the general international rule has been a dollar or two per bag and converting that to the equivalent in pesos is a good tip, about 500 pesos (more if you want to be extremely generous or if your bags are back breaking).
You can also leave your housekeepers a tip, daily in hopes of better service or at the end of your stay as a thank you.
Leave these tips in pesos, not dollars, to avoid making them need to find a place to exchange it (not everyone prioritizes dollars).
If you want a lot of help throughout your stay from receptionists or concierge, it is never a bad idea to leave them a little something-something at check in.
This is a worldwide tip, not an Argentine specific tip, but it's something I encountered a lot when working in hotels (back in another lifetime).
Tour Guides
Always tip your tour guides, especially if they greatly improved your experience.
The general recommendation is 10% per day.
When the tour was an expensive, more intensive experience, this is where I'd leave a more generous tip and in dollars, like a full day with a private fishing guide or private driver/guide who went above and beyond.
If the tour cost 300-400 dollars (these tours exist) then a $50 US tip is not out of the question.
For cheaper, smaller tours, like a city tour or food tour in Buenos Aires, use your best judgement.
10% or a bit more and in pesos is typically fine.
Guides of "free" tours should be always tipped. Leave around $3,000-4,000 (July 2023)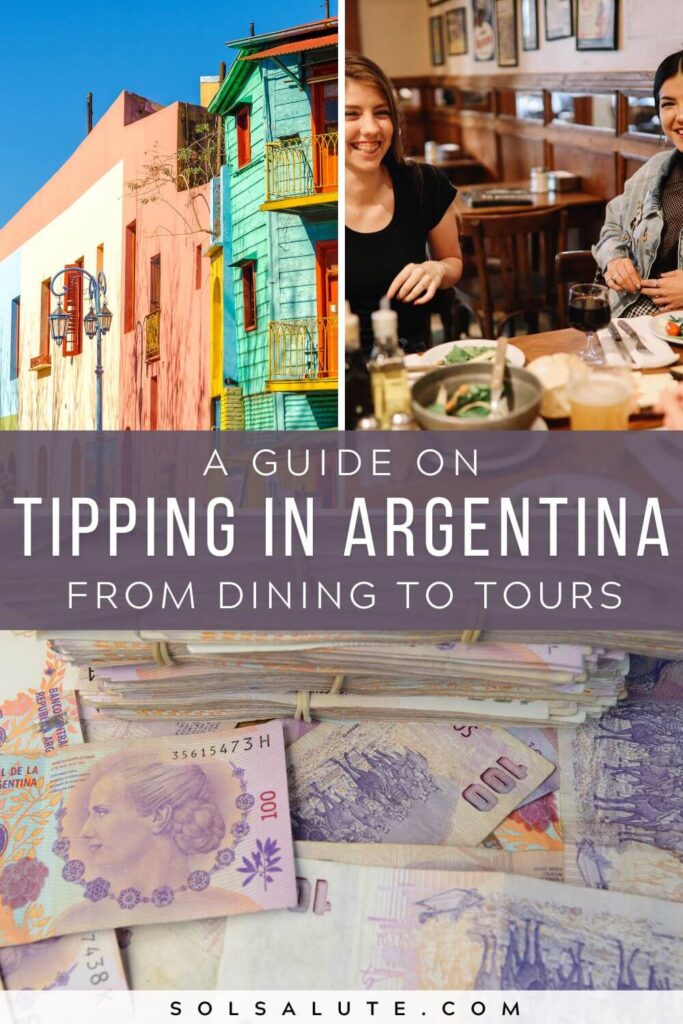 Hair salons & Spas
It's not the norm to tip your stylist when getting your hair cut or styled in Argentina.
You can leave a bit extra if you're getting something extravagant done, like a complicated style for a wedding (since it is the norm to get yourself professionally dolled up for weddings here), the same goes for a proper shave in a barber shop. 10% is fine.
For a massage, you can leave your masseuse 10%, but for most spa services, tipping is not the norm as it is in North America.
Trapitos
Here's a tip about tips that applies to those renting a car or living here with one.
Trapito directly translates to little rag and trapitos in this sense are the men who "take care" of your car when you park in the city here in Buenos Aires.
Park in the street in busy areas like downtown during the day or in Palermo at night and you'll probably see a random man running up to you.
If he catches you before you even finish parking, he'll assist in your parallel parking (whether you want the help or not) using his trapito to wave you forward and backward.
You're not required to "tip" him, but it's a good idea to pay what he requests since the tip itself is actually a bit more like extortion.
When you get back he'll likely be gone, but if you insult him you may find a few extra dings and dents and the trapito nowhere to be found.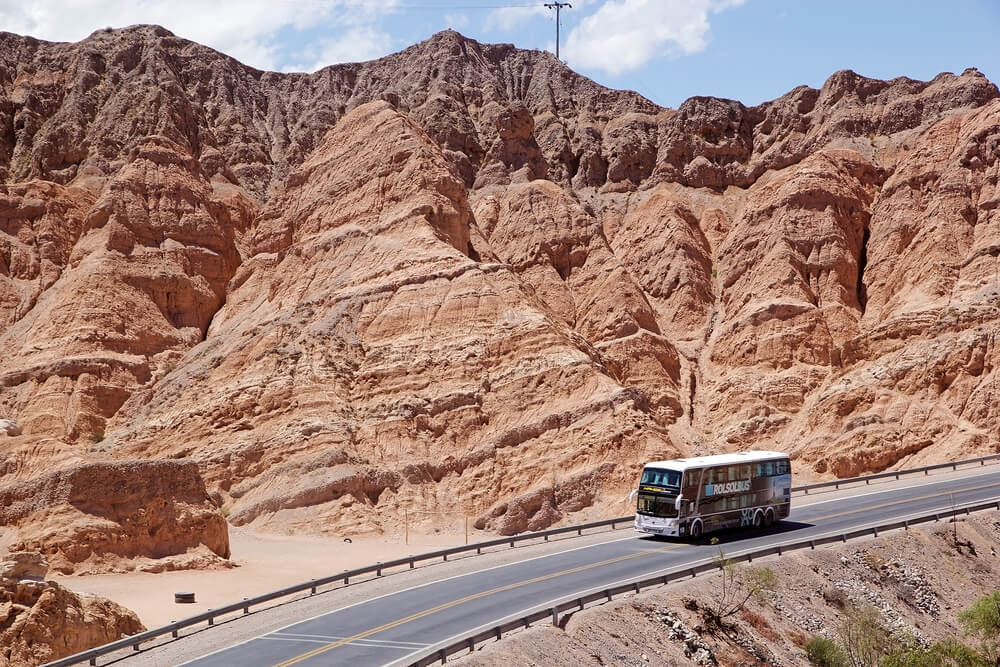 Long Distance Bus Luggage Handlers
If you're traveling cross country by bus, tip the luggage handlers when you hand over your bag.
It's not only expected, they'll likely demand it and be rude about it to boot.
Watch what others before you are leaving and pay accordingly.
This should go without saying but leave nothing of value in the luggage you stash under the bus.
Porteros/Doormen
If you live here and have a doorman (portero) in your building, then you'll need to remember to tip him at the end of the year.
It's also common to leave a gift for your portero at the end of the year, think a bottle of champagne or a nice wine.
This does not apply to you if you're renting an Airbnb for a week or two, only to long term tenants.
Performers on the Street & Subways
Musicians and performers abound in Buenos Aires, particularly on the trains and subways.
Performers will also pop up at outdoor dining areas.
You'll see tango dancers performing in particularly touristy areas like La Boca or Plaza Dorrego in San Telmo.
Inevitably they'll always pass around a hat at the end of their performance and you should definitely leave a few hundred pesos if you enjoyed the show.
You'll also encounter a lot of salesmen in the subways and trains, leaving packs of markers or hair ties on your lap.
They work one car at a time, leaving their product on everyone's lap before circling back to collect them or your money if you decide to buy it
If you don't want to buy it, you can always wave your hand over your lap and say a polite "no, gracias" and they'll skip you.
If you have it on your lap and you need to get off the bus before they come collect it, just leave it on your seat.
Argentina Travel Resources