Austin is my favorite city and I could spend months there and never get bored.
But it's also in my favorite region of Texas.
The Texas Hill Country that surrounds Austin stunning and sometimes you just have to get out of the city to experience the Central Texas Hill Country beauty.
This post has the best day trips from Austin to help you do just that.
It includes excursions ranging from the state's best barbecue to wineries, distilleries, live music venues, antiques, small towns, and beautiful state parks.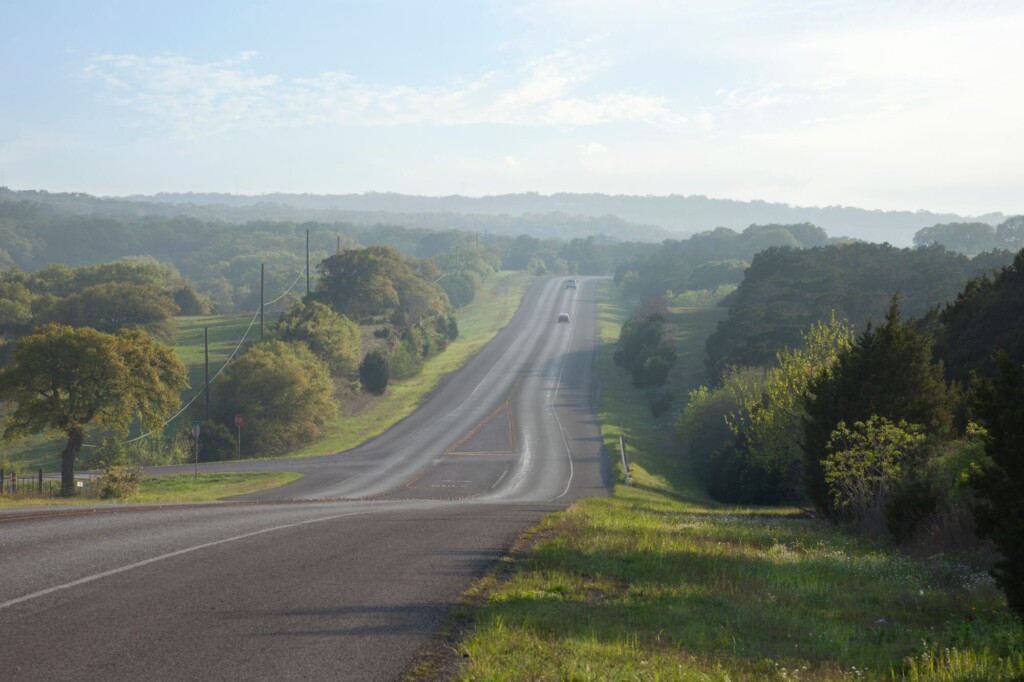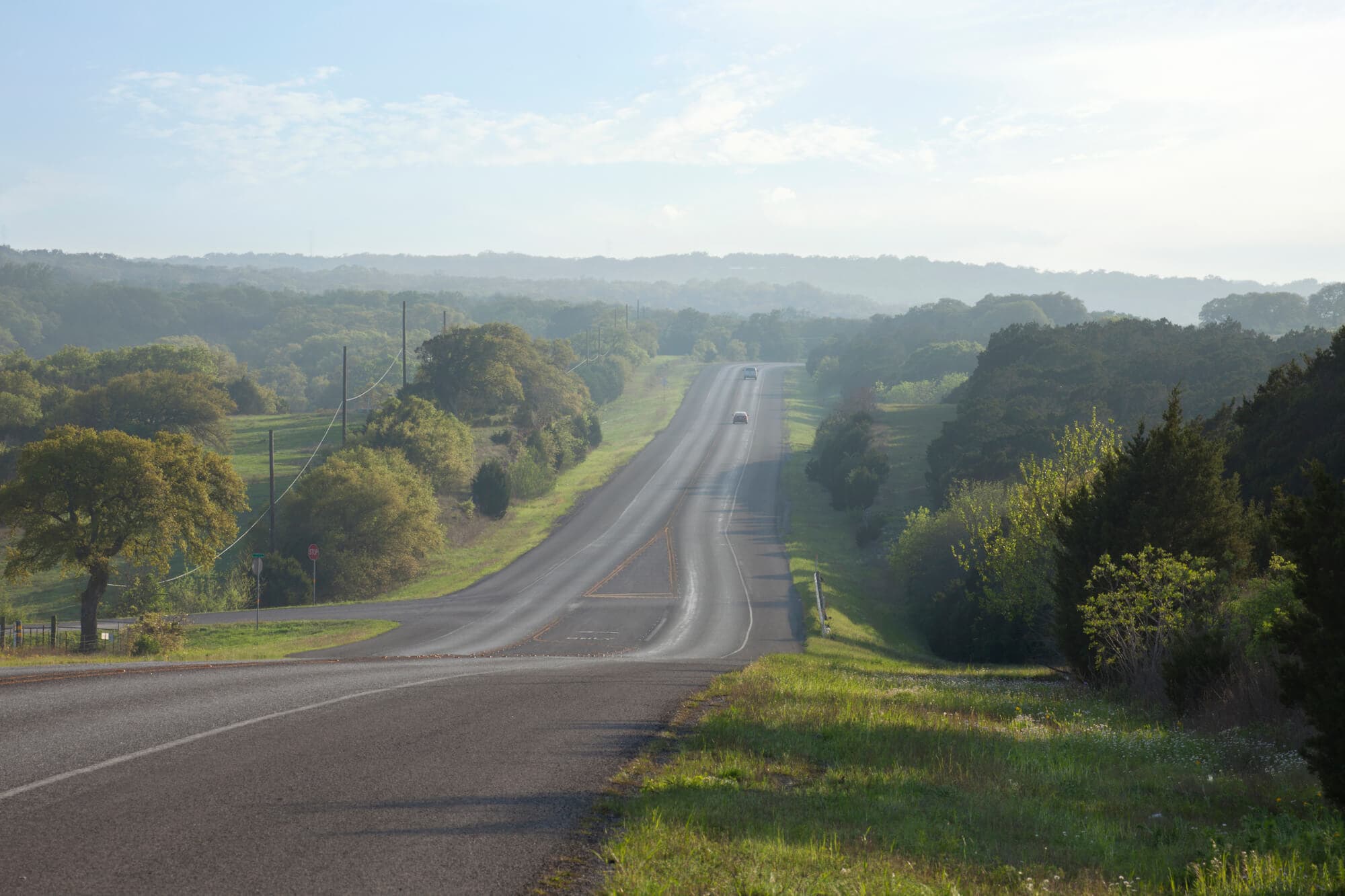 QUICK NOTE: This post contains affiliate links and Sol Salute may receive a commission for purchases made through these links, at no extra cost to you.
The Best Day Trips from Austin, TX
Looking to get away for the day?
This post has all of the best Austin day trips to help you get into the countryside for the day or stay overnight in one of these beautiful unique Texas rental homes.
As the adage goes, everything is bigger in Texas, and that includes distances.
These day trips near Austin may be "near" on Texas terms but you're still going to need your own car to get around.
If you flew in from out of state, check rental car availability and rates here.
However if you'd really prefer not to drive there are a few trips here that have guided options and I'll mention those when available.
And for the wineries that might be an excellent choice!
Note: These Austin day trips are listed in order by distance, starting with the closest to the city and branching out from there.
Exploring Austin? Read about my favorite things to do in Austin!
Driftwood: BBQ & Wine Super Combo
Drive time: 30 minutes

Highlights: BBQ & Wineries
BBQ at Salt Lick in Driftwood has been an institution since 1967. My parents partied there in the 70's and I first enjoyed their brisket nearly 40 years later!
At just thirty minutes away, the tiny town of Driftwood is one of the easiest day trips near Austin. Aside from the Salt Lick, this tiny town is also home to wineries, breweries, and distilleries.
Here are some of the best things to do in Driftwood for an indulgent day trip from Austin:
The Salt Lick BBQ, show up early for lunch, cash only.
Salt Lick Cellars, people after my own heart (BBQ AND wine!), the owners of the Salt Lick planted 35 grape varietals at this family-run winery in Driftwood. The tasting room is next door to the BBQ restaurant.
Vista Brewing, Brewery focused on local ingredients, gorgeous property, and farm-fresh food.
BBQ & Winery Tour: If you either don't want to rent a car or just want to drink all the wine without a designated driver, reserve this tour to have lunch at Salt Lick and visit two wineries.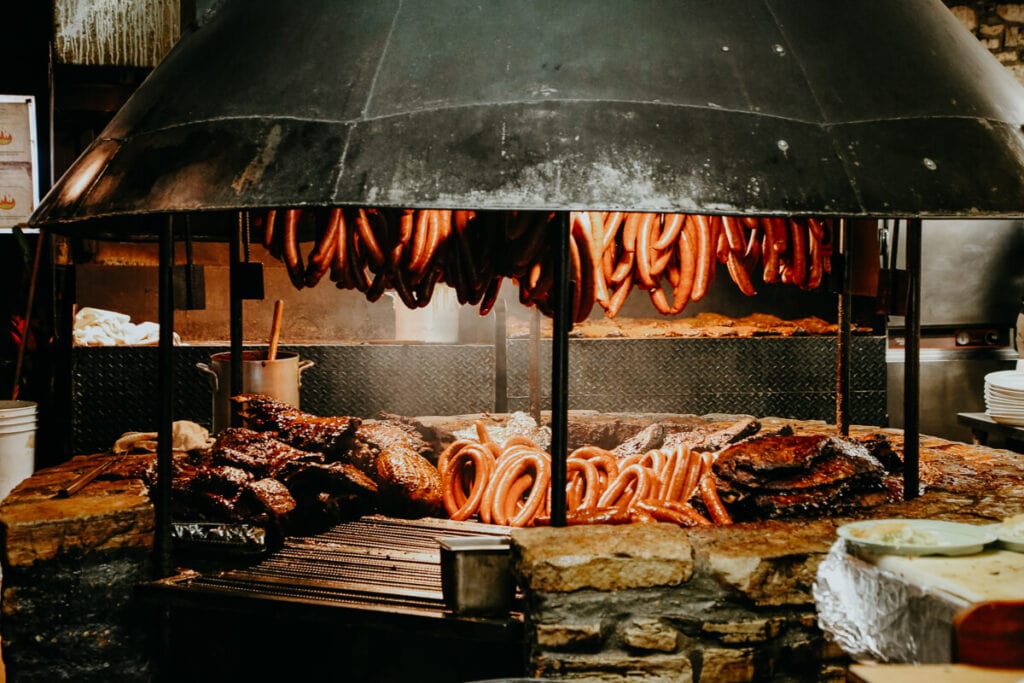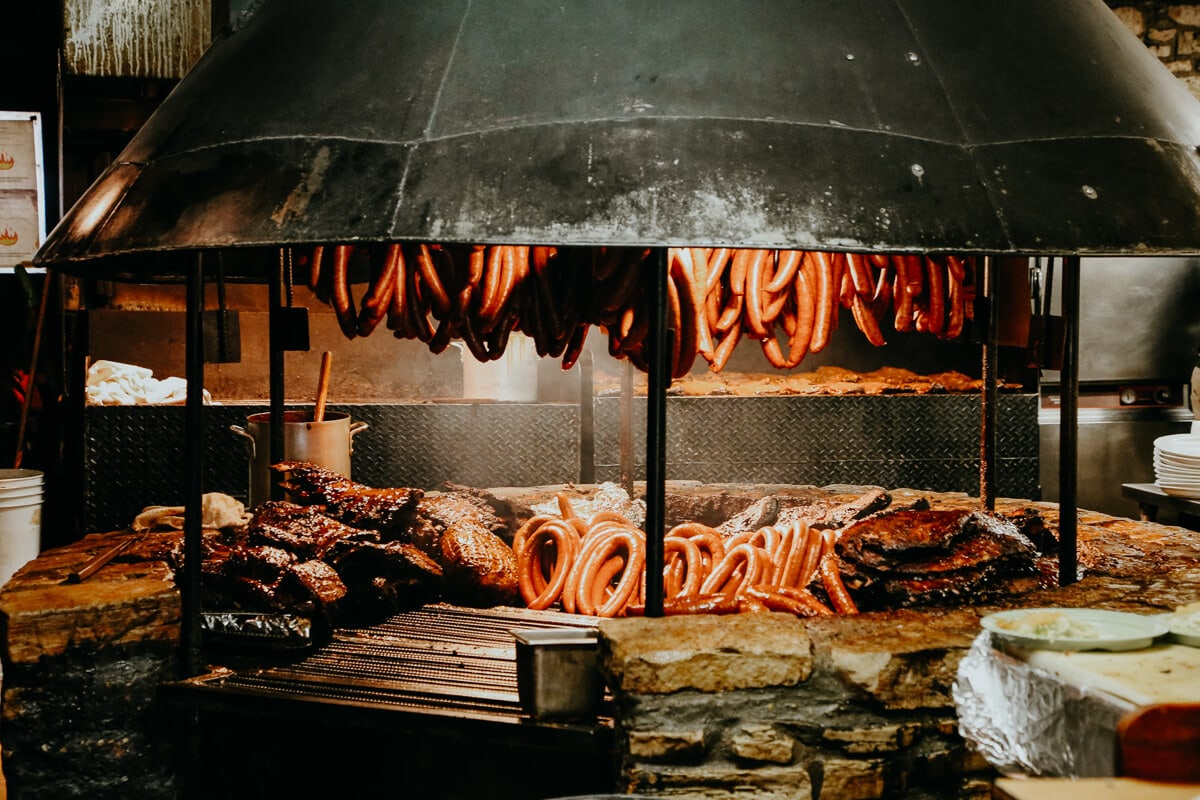 Go to The Oasis on Lake Travis
Drive time: 30 minutes
Highlights: Cliff-side restaurant, great sunsets
Lake Travis is on the outskirts of the city and one of the closest day trips around Austin.
The lake itself is an entire destination on its own and a great way to escape the scorching summer temperatures.
Check out the official site for all rental providers. There is no shortage of ways to spend the day on Lake Travis.
Rent a boat (or go all out on a party barge), go fishing, or camp out. Zip line, wake board, fish, or just go for a swim.
However you choose to spend the day, end it with happy hour and a sunset at The Oasis.
This iconic restaurant is perched on the cliffs overlooking Lake Travis and claims to have the most beautiful view of the sunset in the state.
Order chips and queso and a large margarita on the rocks and watch the sun dip below the horizon.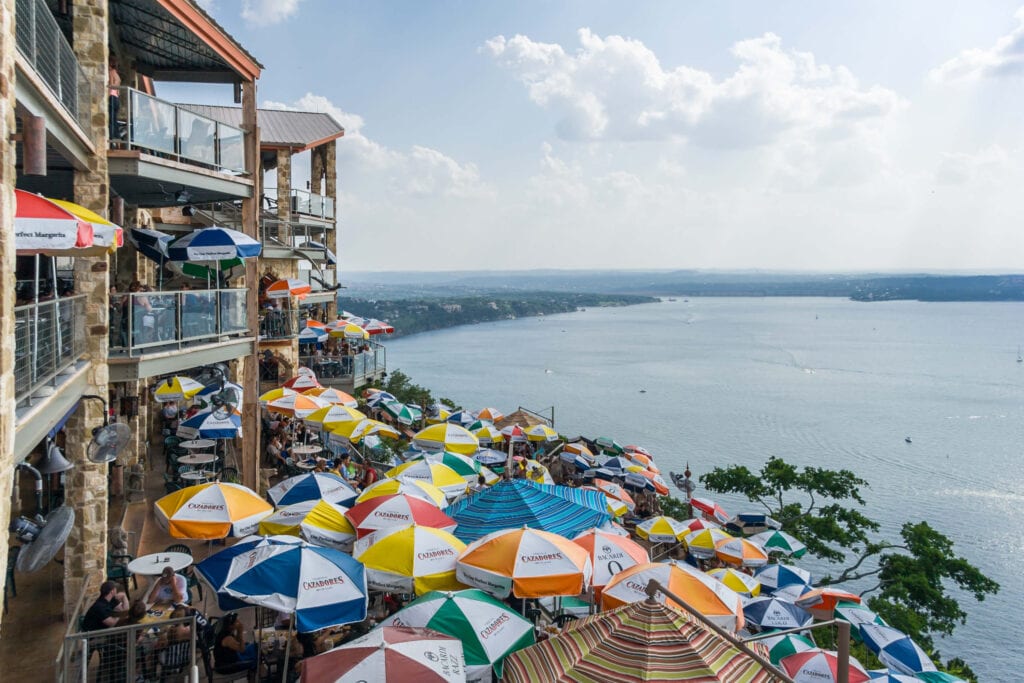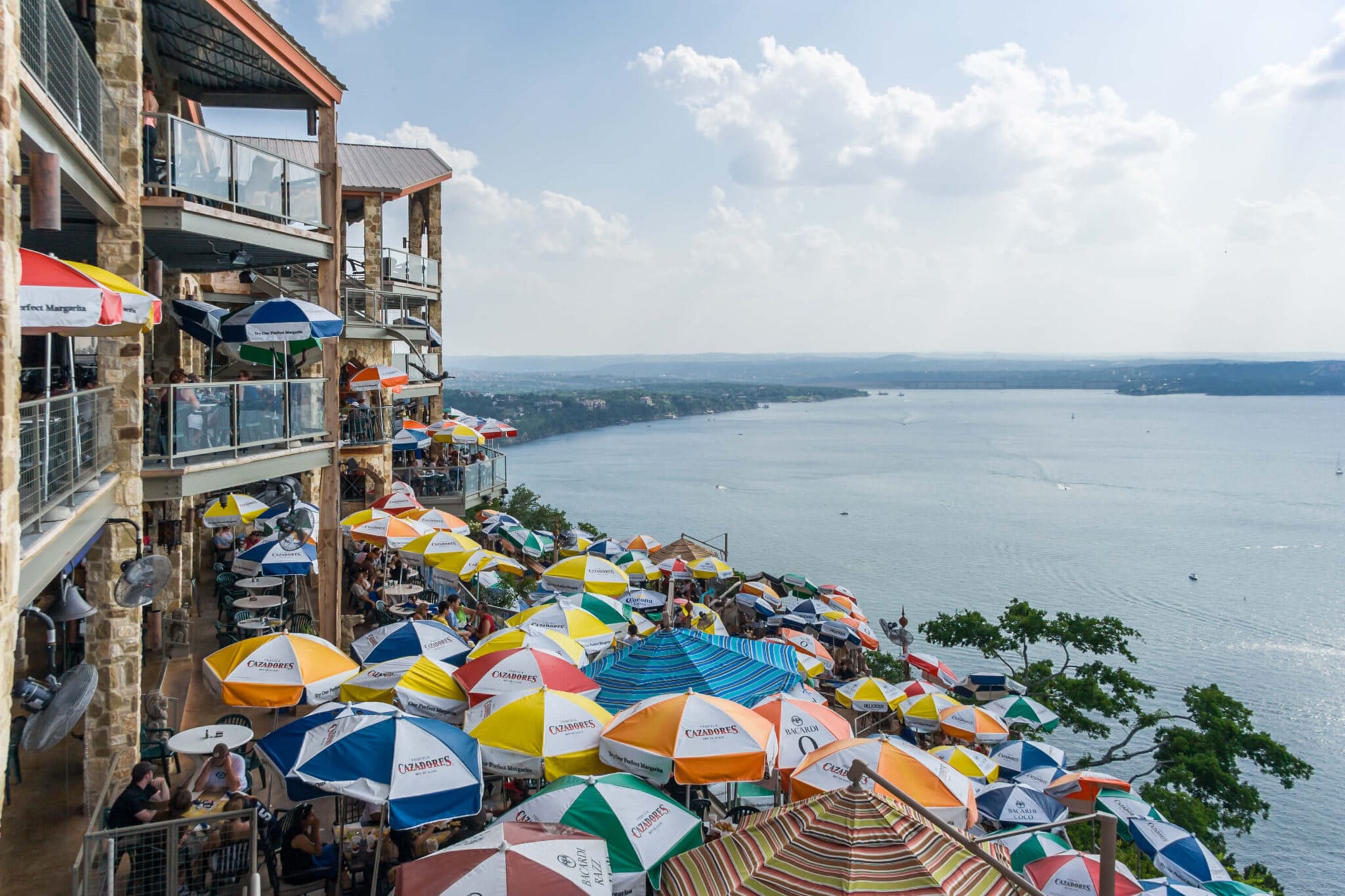 Try the Best BBQ in Texas in Lockhart
Drive time: 30 minutes
Highlights: The best BBQ in Texas
If you consider yourself a carnivorous foodie, get in your car immediately and drive the half hour to Lockhart.
This tiny town is one of the best Austin day trip ideas for food lovers.
It's home to four legendary barbecue restaurants and if you plan things just right, you can try them all.
If you're visiting with a group of friends, hit up all four restaurants: Smitty's Market, Kreuz Market, Chisolm Trail, and Black's BBQ.
Order a selection and share. Be careful to pace yourself and save room for the remaining BBQ pits!
Don't waste space on bread or desserts, there will be better days in the future where you can eat all the cobbler your heart desires. Today is for brisket.
Read my post about my experience in Lockhart.
I went with my husband and two stomachs were simply not enough to conquer all four restaurants. We were stuffed after two but I can honestly say it was the best barbecue I have ever had.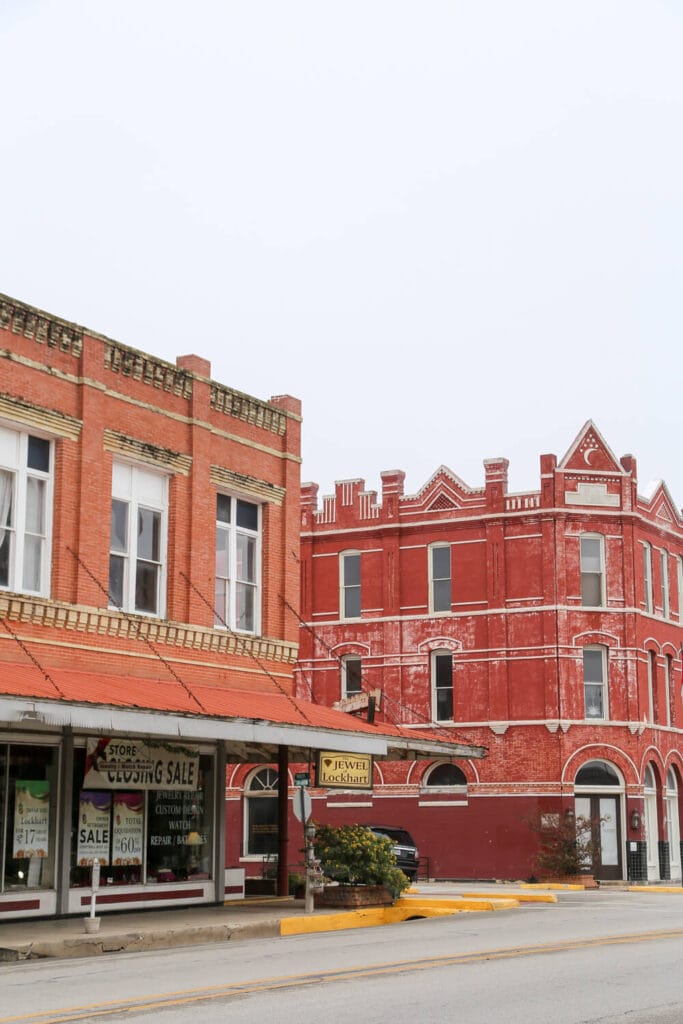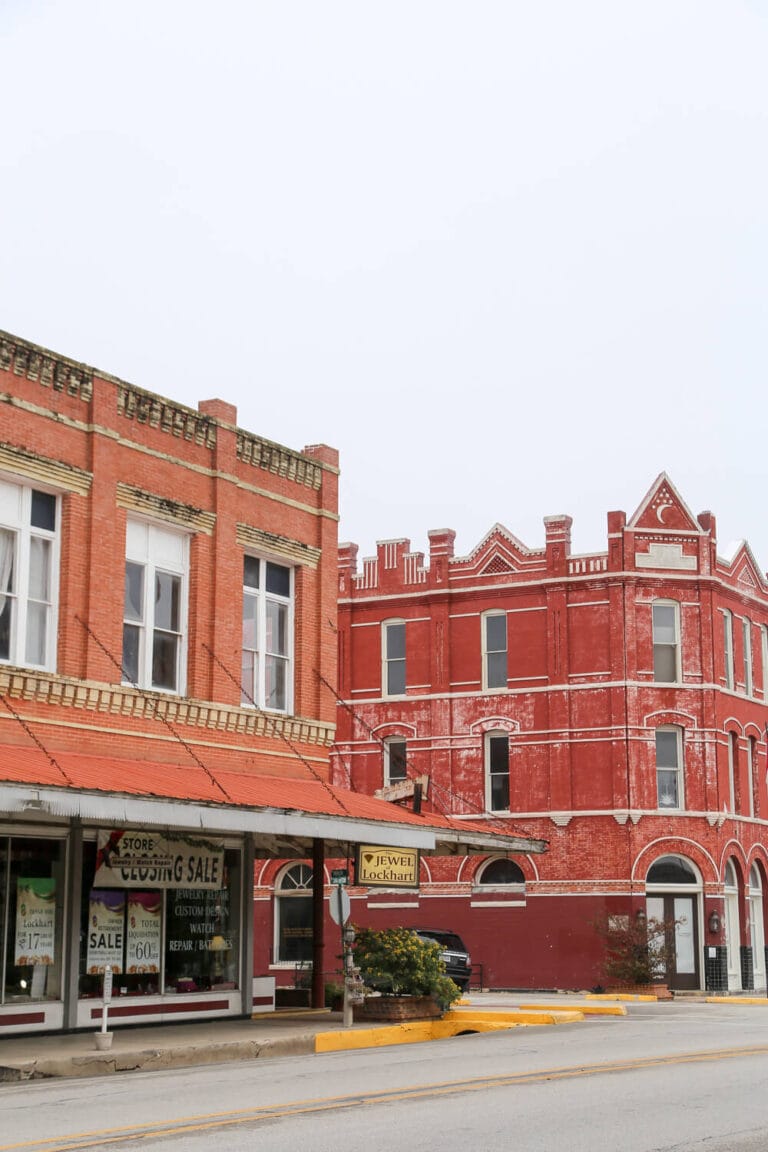 Swim in Hamilton Pool
Drive time: 30 minutes
Highlights: Swimming hole and a short hike
Hamilton Pool in Dripping Springs used to be an off the beaten path swimming hole in the Texas Hill Country.
These days it is very much on the beaten path and understandably popular!
Reservations are required now so plan ahead to have the best experience.
Things to know for a Hamilton Pool day trips from Austin:
Reservations are required to keep numbers down. Check the official NPS website to make your reservation (required daily in summer months and on weekends/holidays in the winter).
There is a short quarter-mile hike to the pool with a steep incline. Wear appropriate shoes (leave the flip-flops in your bag).
Entrance fees ($12 per vehicle, $8 per adult, $3 for seniors, kids are free) are cash only.
Swimming is not guaranteed due to algae but the views are worth it regardless.
For more swimming holes check out my Texas Bucket List.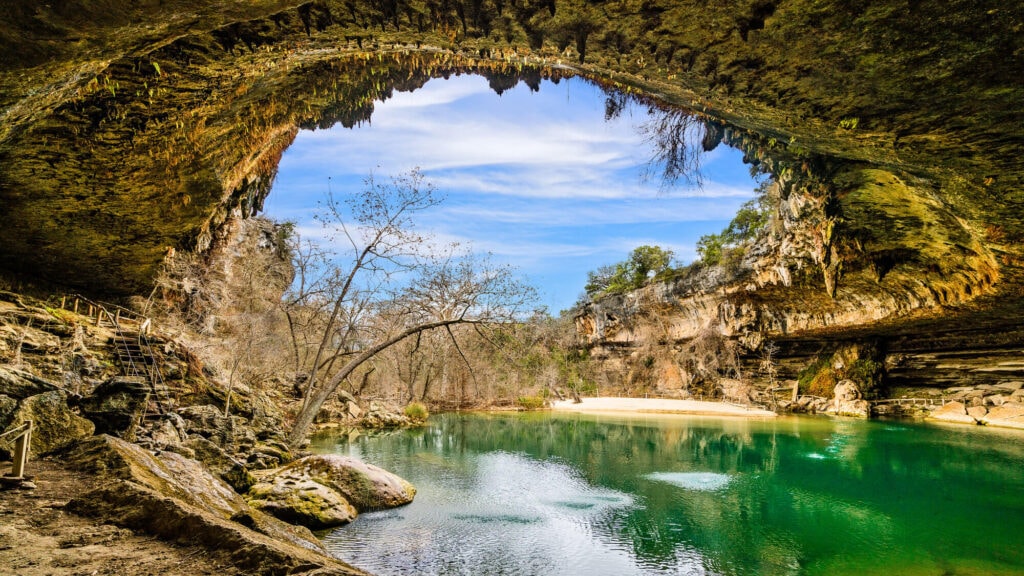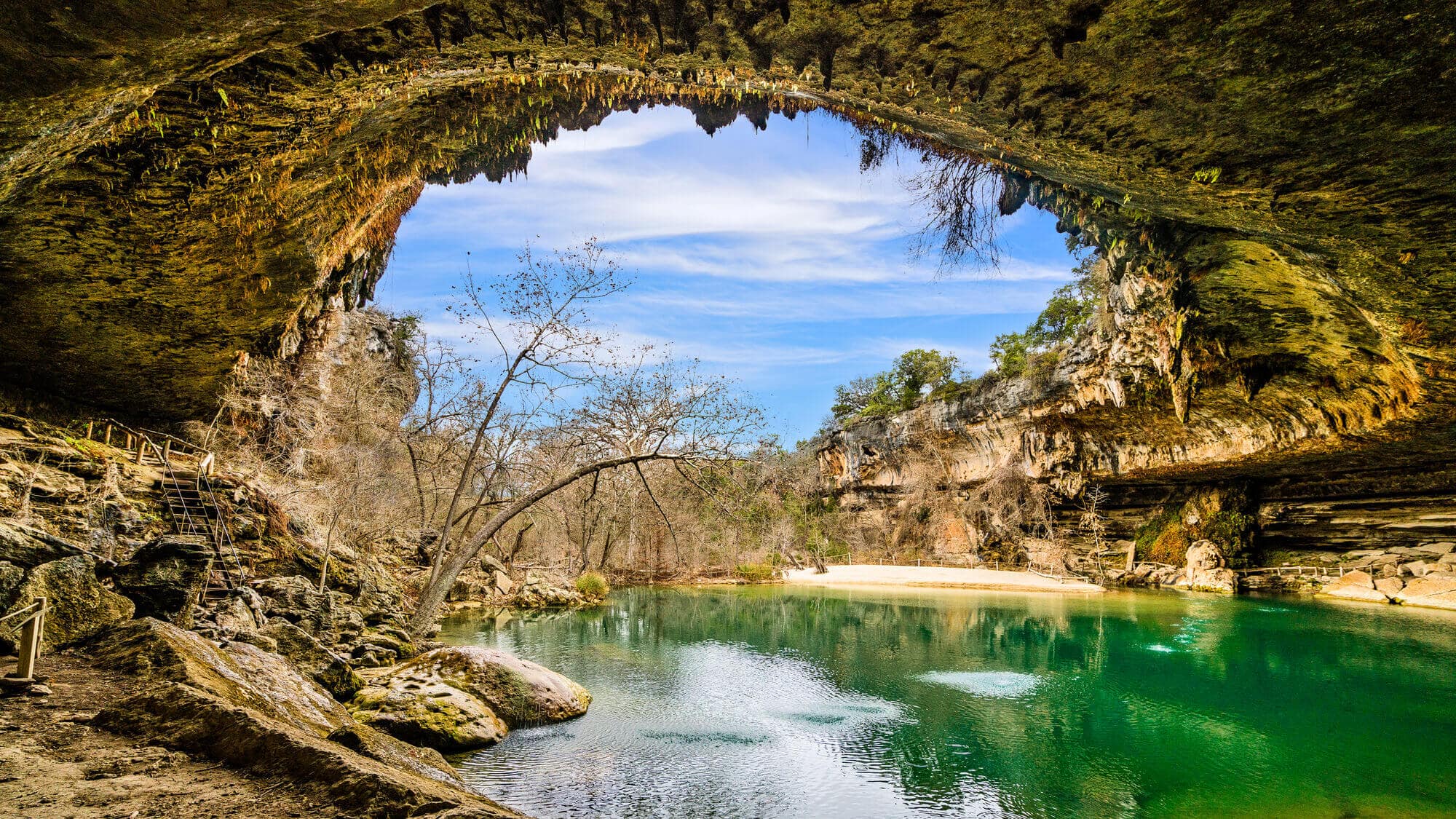 Dripping Springs
Drive time: 30 minutes
Highlights: Hamilton Pool (above), wineries, distilleries, & breweries
Hamilton Pool is just one of the many things to do in Dripping Springs. Spend the rest of your afternoon at the small town's many boozy attractions.
Deep Eddy Vodka Distillery, when I'm home in Texas Deep Eddy is my vodka of choice. Their Ruby Red Grapefruit vodka and Sweet Tea vodka are the perfect antidotes to a hot Texas summer day.
Click here for a full list of Dripping Spring's wineries, breweries, and distilleries. There are far too many to list here!
Walk down historic Mercer Street for a taste of Dripping Springs history, some buildings date back all the way to 1870.
Gruene
Drive time: 45 minutes
Highlights: River views, historic dance hall, cute tiny town
Gruene is famous for its dance hall, the oldest in all of Texas.
Texas country music legends have all graced the stage here from King George to Willie. Plan a day trip to Gruene around their concert schedule for an experience you'll never forget.
In the 1840's Gruene was settled due to lack of land in now-next door New Braunfels.
The Gruene Mansion Inn was one of town's first homes (belonging to the founder's son, Henry D. Gruene).
A historic day in Gruene is one of the best family day trips from Austin.
Spend the day in the boutiques and Mercantile Store (another 1800's original). Catch a show or just grab a beer in Gruene Hall
And definitely, no matter what you do, don't miss the chance to have lunch or dinner at The Gristmill.
This restaurant clings to the cliff overlooking the Guadalupe River and the food is as incredible as the views.
TIP: Gruene is just minutes from New Braunfels. If you're visiting in summer, spend your morning floating the river or enjoying the Schlitterbahn Water Park (both explained below).
End the afternoon in Gruene at the Gristmill and/or a show at Gruene Hall. This is my ideal summer day and the perfect day trip from Austin!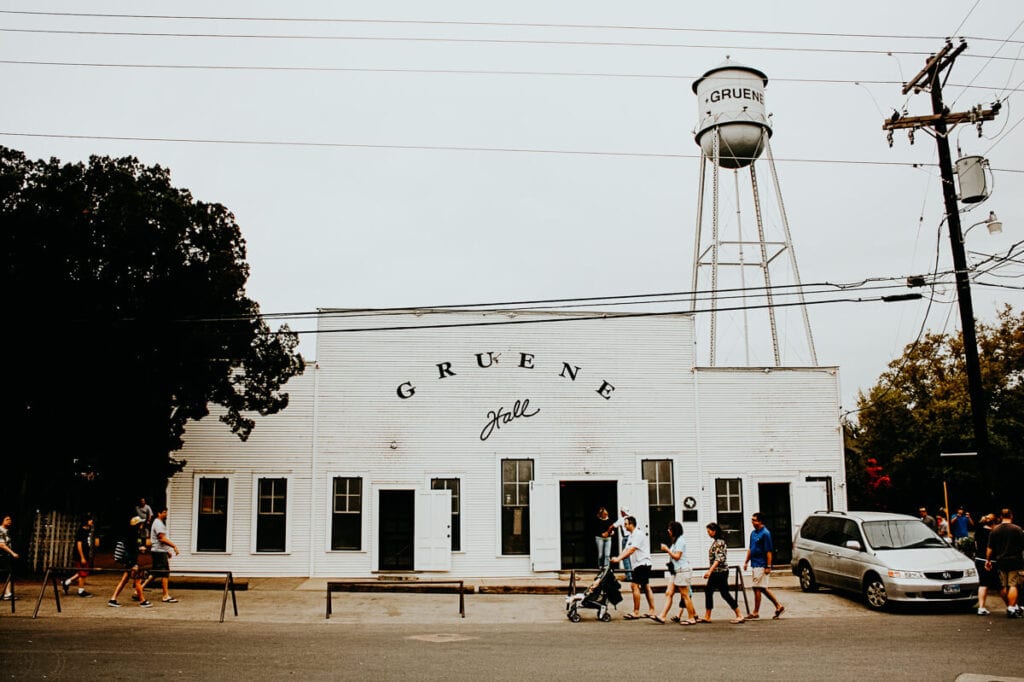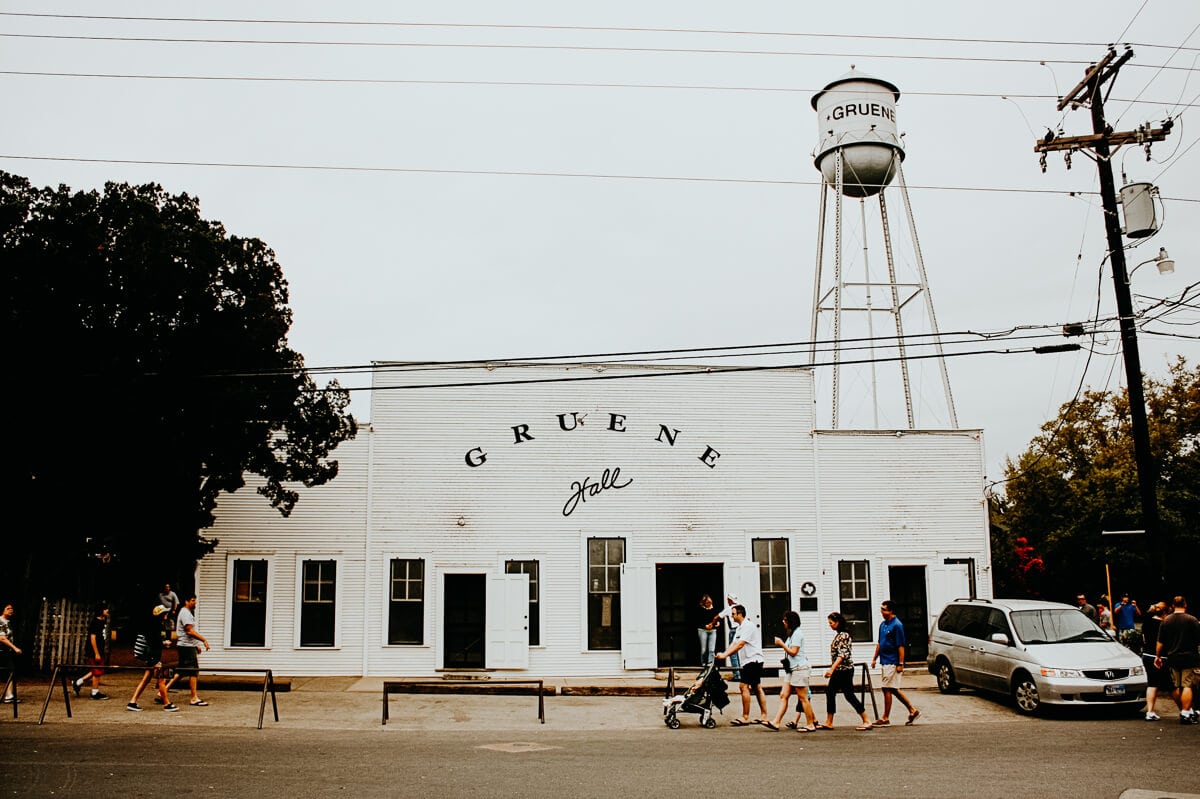 Float the River in New Braunfels
Drive time: 45 minutes

Highlights: Water sports, cool off in the hot summer, fun for all ages
There is no summer activity more quintessentially Hill Country than floating the rivers in New Braunfels.
I've been on family trips when I was little and on party trips as a college student.
I can't wait to return again with my son, coming full circle on my tubing life cycle!
Floating the river is great both for friends looking for a party or for groups looking for laid-back family day trips from Austin.
There are two rivers to choose from:
THE COMAL is the most popular choice (families will be happiest with the Comal). It's smoother, warmer and floats are 2.5-3 hours long and the spring-fed water is around 72 degrees year-round.
THE GUADALUPE is rockier and has more rapids, it has more beautiful views and allows for longer floats of up to 6 hours (depending on the tube/shuttle provider). The water here is significantly colder at 52-54 degrees year-round so save it for HOT days.
BOOZY TIP: You can bring drinks and alcohol in non-disposable containers, so pour your wine or cocktail into one of these water bottles.
They'll keep your refreshment of choice cold during the entire float.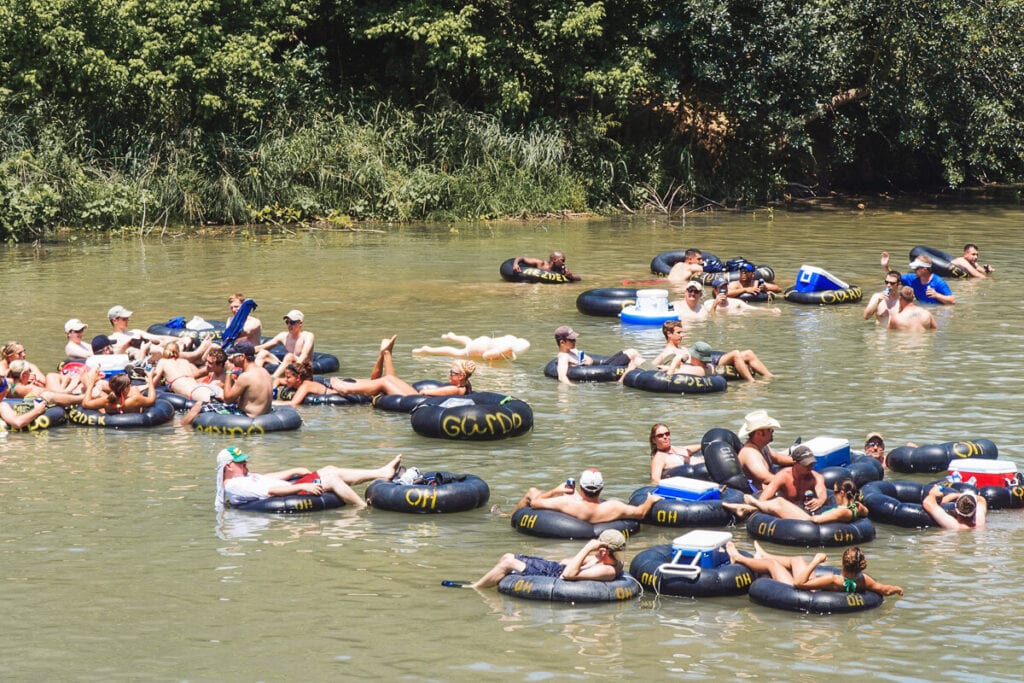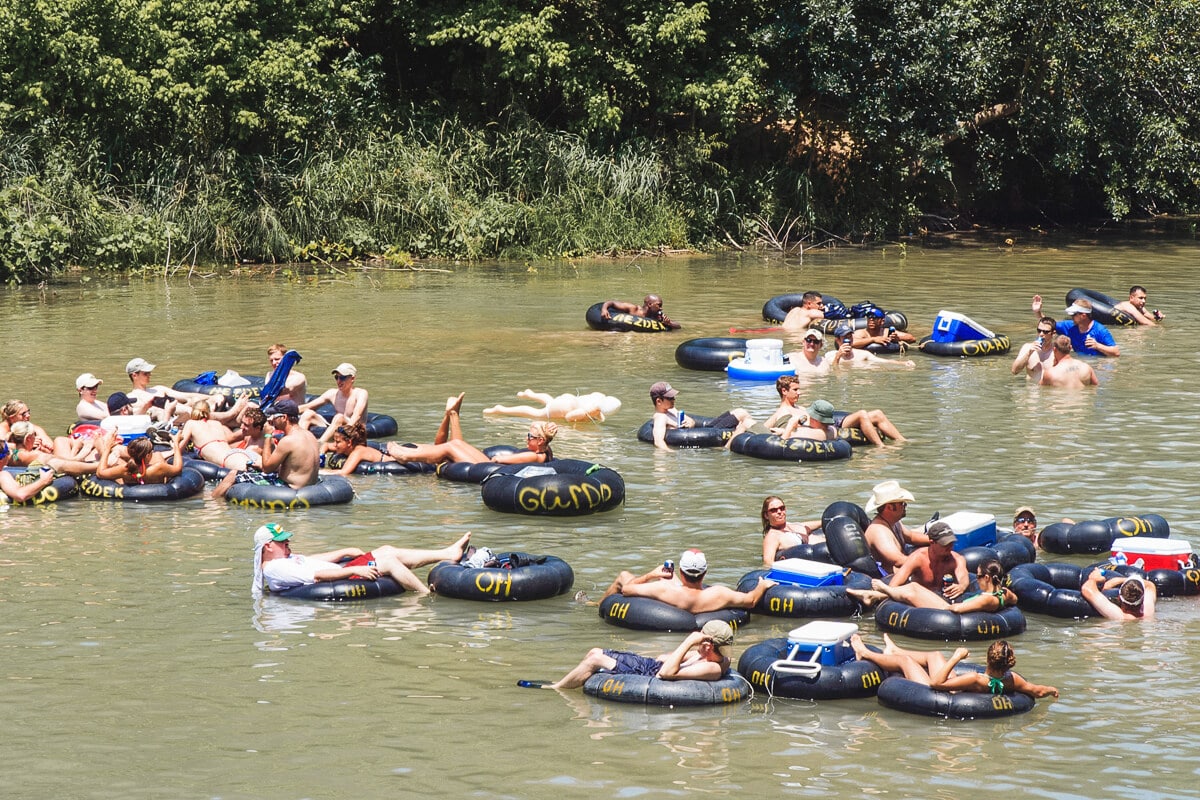 Schlitterbahn: The Best of Family Day Trips from Austin!
Drive time: 50 minutes
Highlights: Water park
If you need to get the kids out of the city for the day get everyone in the car and get to Schlitterbahn as fast as you can.
This water park in New Braunfels is unlike any other. There are two sections to the park.
The new portion is fun but is no different than your average splash park with typical gravity-defying slides and a wave pool.
The original section to the park is where its at with river fed tube shoots.
Similar to floating the Comal but with slides and pools to jazz it up along the way.
I've gone back as an adult with friends and had just as much fun as I did as a kid. I will always, always love this park!
TIP: After Schlitterbahn (or floating the Comal) go to Gruene for dinner at the Gristmill, mentioned two Austin day trips above this one on the list!
Wimberley: Austin Day Trip for Nature Lovers
Drive time: 1 hour
Highlights: Blue Hole Regional Park, Old Baldy Mountain, & Stunning Hill Country Views
Wimberley is nestled into the heart of the Wimberley Valley where the Blanco River and Cypress Creek join.
Take a dip in the Blue Hole swimming hole at Blue Hole Regional Park and hide from the sun under the ancient cypress trees. Pack a picnic to enjoy along the river shore.
Jacob's Well is another swimming hole in Wimberley and is one of the longest underwater caves in the state.
For more hill country vistas climb to the top of Old Baldy Mountain or take a scenic drive down FM 32 to Blanco, known as the Devil's Backbone.
When you're done exploring Wimberley's natural wonders, hit up the many art galleries or performance venues.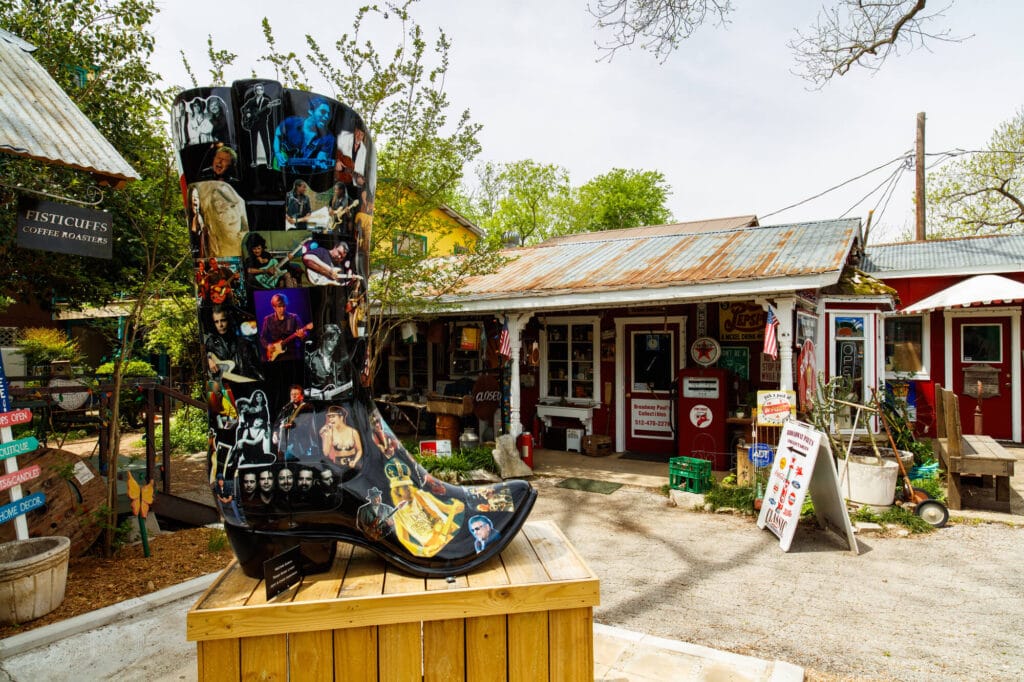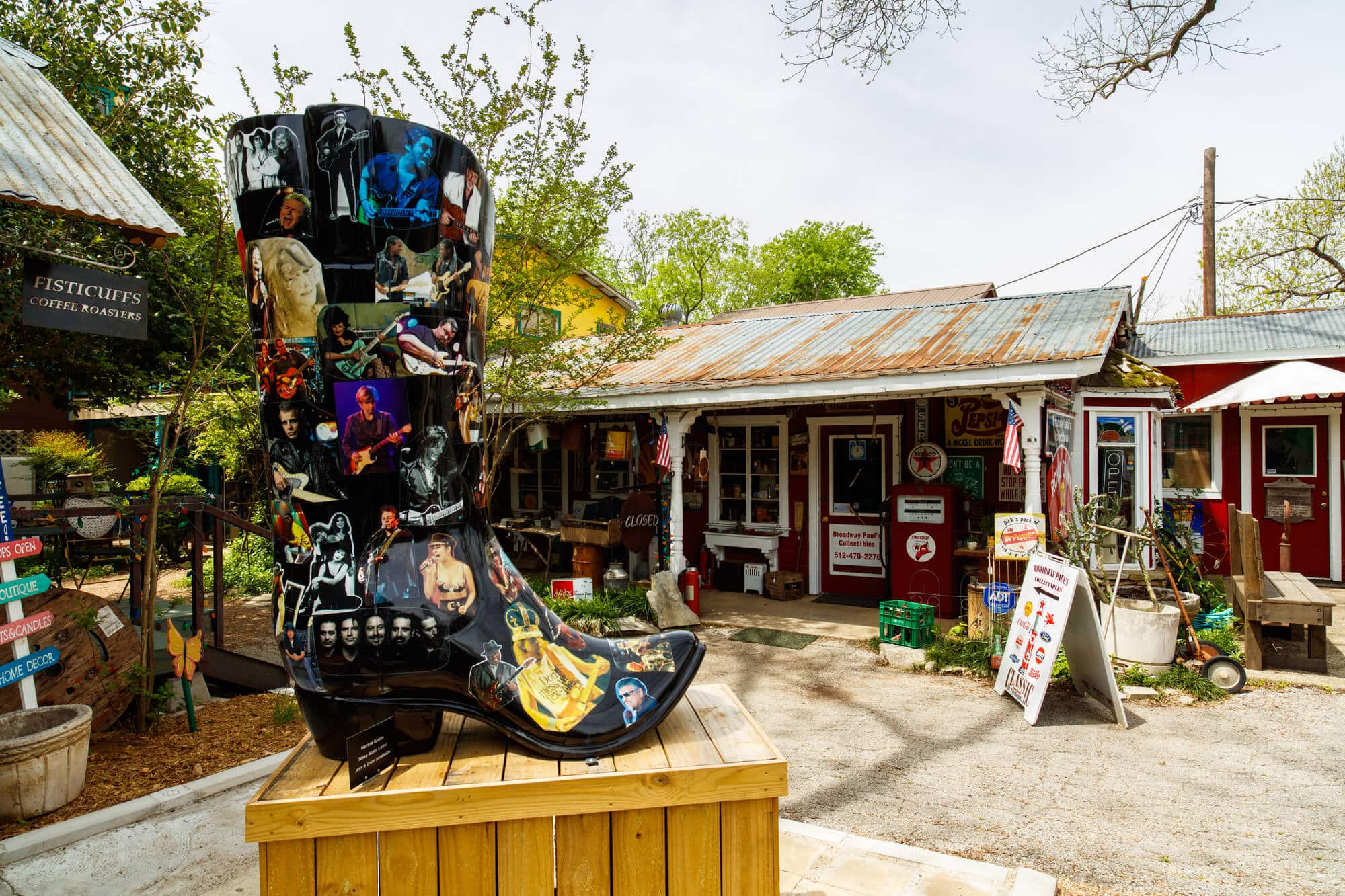 Fredericksburg: Wine, German Culture, & Enchanted Rock
Drive time: 1 hour 30 minutes

Highlights: Wineries, Hiking, German Biergartens
Fredericksburg is one of my favorite things to do in the Texas Hill Country.
I go whenever I get the chance. This tiny German town is great for both groups of friends or romantic day trips from Austin.
Visit the wineries, hike up the granite dome of Enchanted Rock and eat wurst and schnitzel in the German biergartens downtown.
There is enough to do in Fredericksburg to merit a full weekend but if you're short on time and determined, you can hit up these highlights in one epic Austin day trip:
The Hwy 290 Wine Route, you'll see the wineries as you drive into down from Austin. If you're short on time just visit one or two. My favorites are Becker Vineyards and Pedernales Cellars.
Fredericksburg Wine Tour & LBJ Ranch: This tour offers hotel pick-ups in Austin if you want to enjoy the wineries without driving. It includes visits to Fredericksburg's best wineries, time to shop downtown, and a visit to the LBJ ranch.
Hike Enchanted Rock, this granite dome is an easy "hike" and takes about 45 minutes to an hour total.
Eat German food at The Auslander or Silver Creek. This town is heavily German so don't leave without a schnitzel or sausage, wash it down with a beer or local wine.
Be Somebody in Luckenbach
Drive time: 1 hour 30 minutes

Highlights: Live music, historic bar
If you're a fan of Texas country music you've likely heard of Luckenbach, the tiny town where everybody's somebody.
This tiny town is just outside of Fredericksburg and consists of a historic post office turned gift shop/honky-tonk and little else.
The Luckenbach Feed Lot, the honky tonk bar and restaurant, is the best place to spend a lazy afternoon.
Down some beers with some hearty bar food and enjoy the bands playing on the outdoor stage.
TIP: Luckenbach is just a 15-minute detour off of Highway 290 just before Fredericksburg. You can combine the two for one of the most fun day trips from Austin.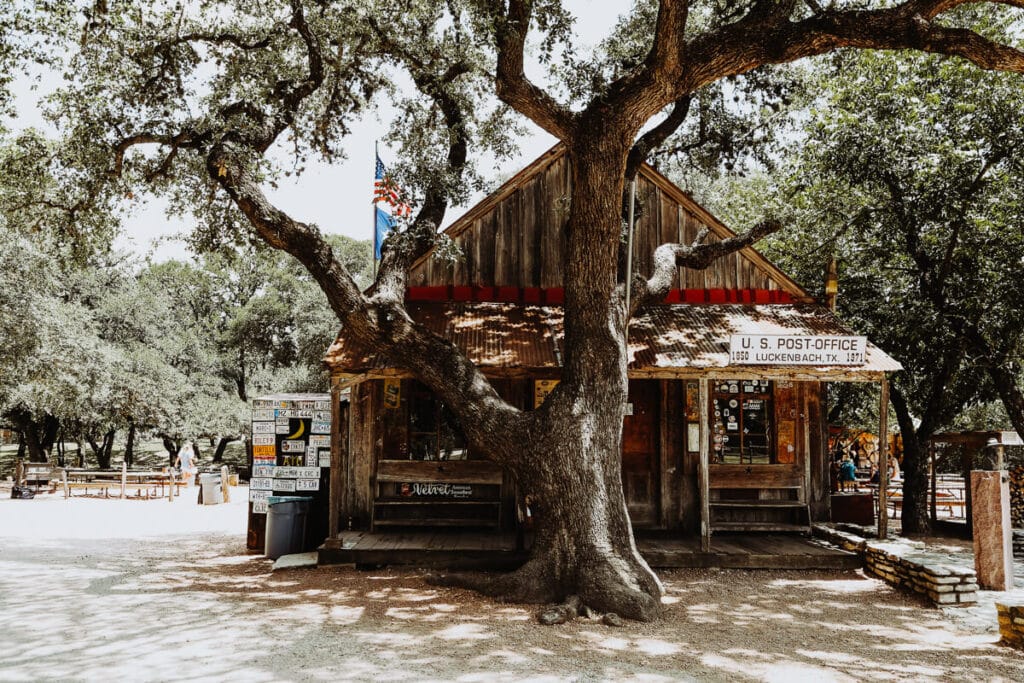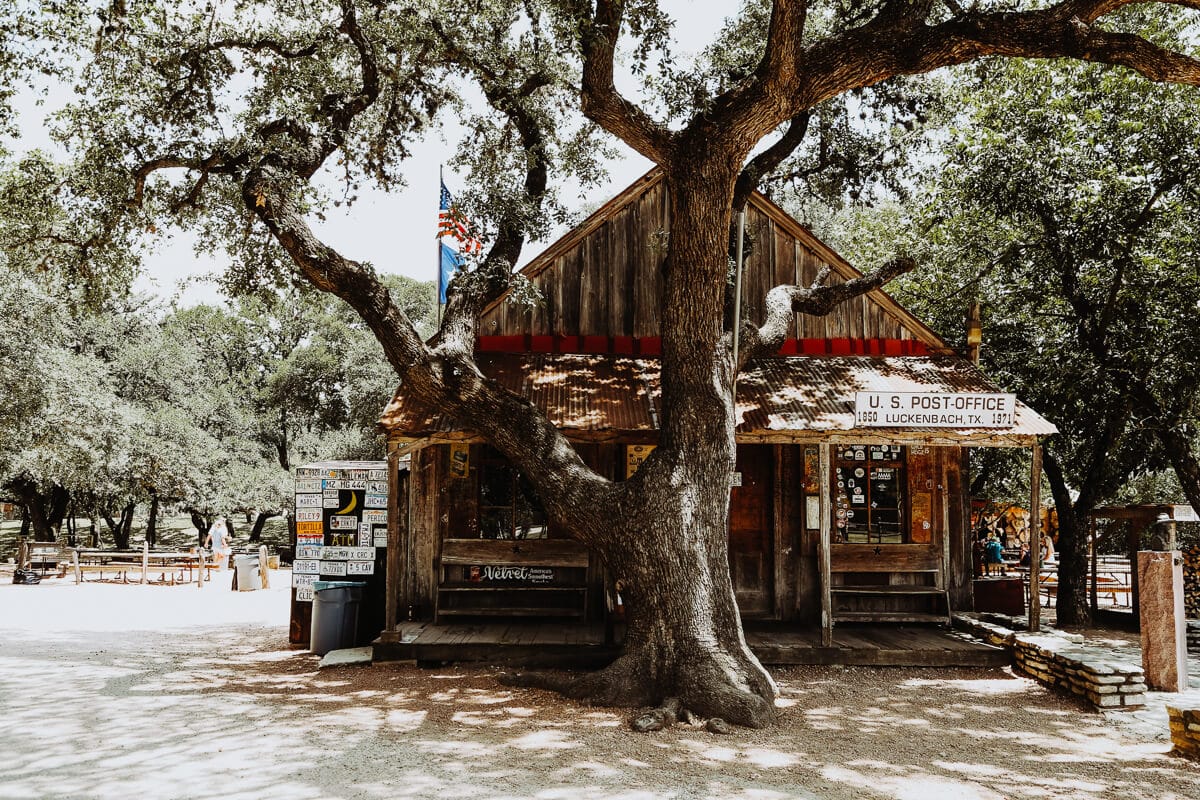 Antiques & Pie in Round Top
Drive time: 1 hour 20 minutes
Highlights: Huge antique market, amazing pie
Round Top is a speck of a town (population 91!) that swells twice a year into one of the world's best antique markets. Miles and miles of highway and pasture fill with antiques, rugs, furniture, and treasures of all kinds.
The Round Top Antiques Fair takes place every Spring and Fall, click here to confirm specific dates.
Come with a plan and come early, prepared to dedicate the whole day to treasure hunting.
There are also shows in Winter and Summer but they are significantly smaller.
Keep in mind that the epic, miles of antiques sized show is only Spring and Fall.
Make sure to visit Royer's Round Top Cafe for lunch and go to their separate dessert paradise, Royer's Pie Haven afterwards. Royer's is a Round Top institution and the pie is the stuff of legends.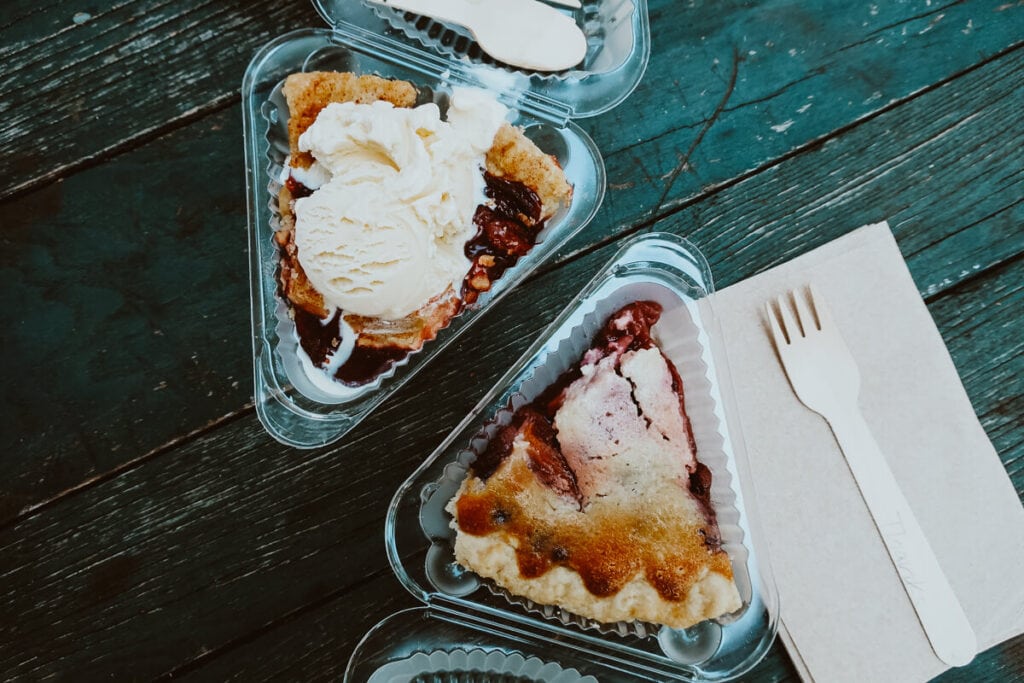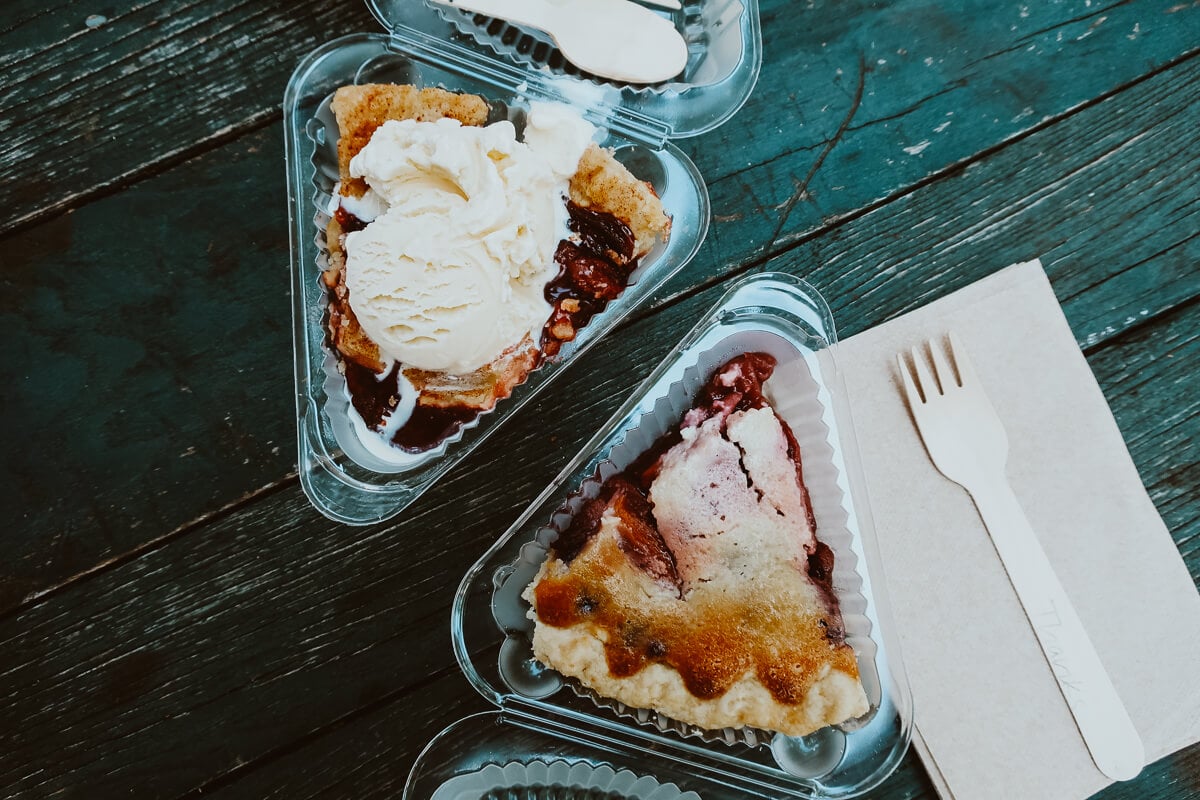 Ice Cream and the Cutest Downtown in Brenham
Drive time: 1 hour 30 minutes
Highlights: Blue Bell Ice Cream Factory, Historic Downtown, Birthplace of Texas
I may be biased having been born and raised in Brenham, but it's the cutest small town in Texas.
It's a bit far for a single day trip from Austin but it's definitely doable (I drove to Austin for the day plenty of times).
Brenham is home to Blue Bell Ice Cream and the factory is open for guided tours during the week. If you're visiting on the weekend the tasting room and gift shop is open on Saturdays, check hours here.
The historic downtown is stunning and constantly improving.
There are enough antique shops, boutiques, and restaurants to fill an entire afternoon!
A yearly music and arts festival has left us with murals decorating the walls of the many historic buildings (bring your camera).
If you're visiting with kids, drive out to Washington-on-the-Brazos, the birthplace of Texas.
The Texas Declaration of Independence was signed here and it's a vital piece of state history.
Read my post for a full list of things to do in Brenham.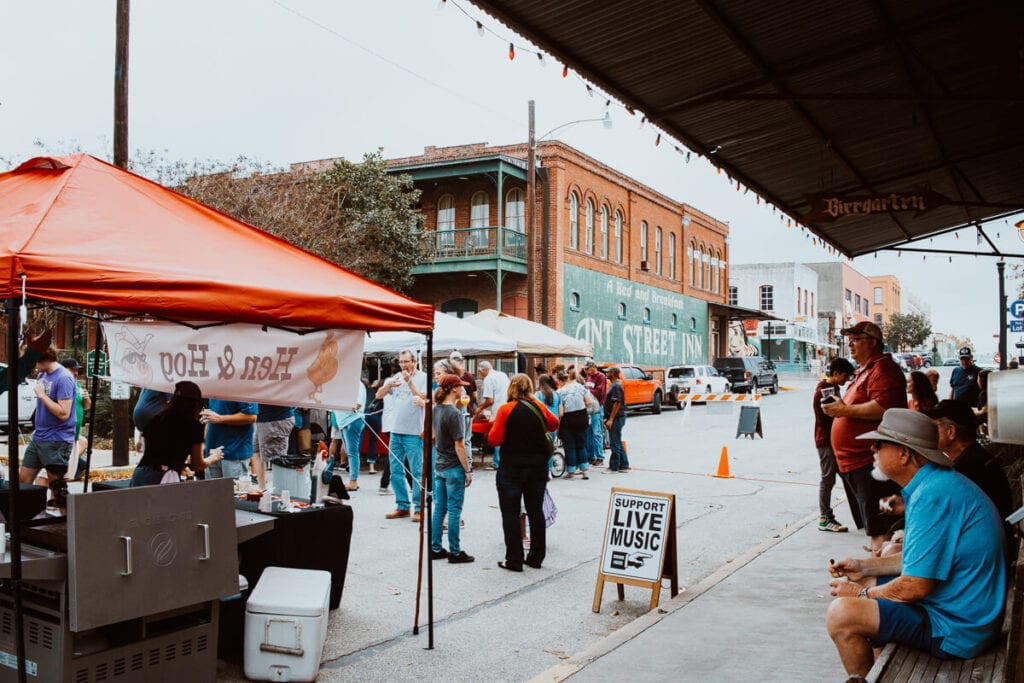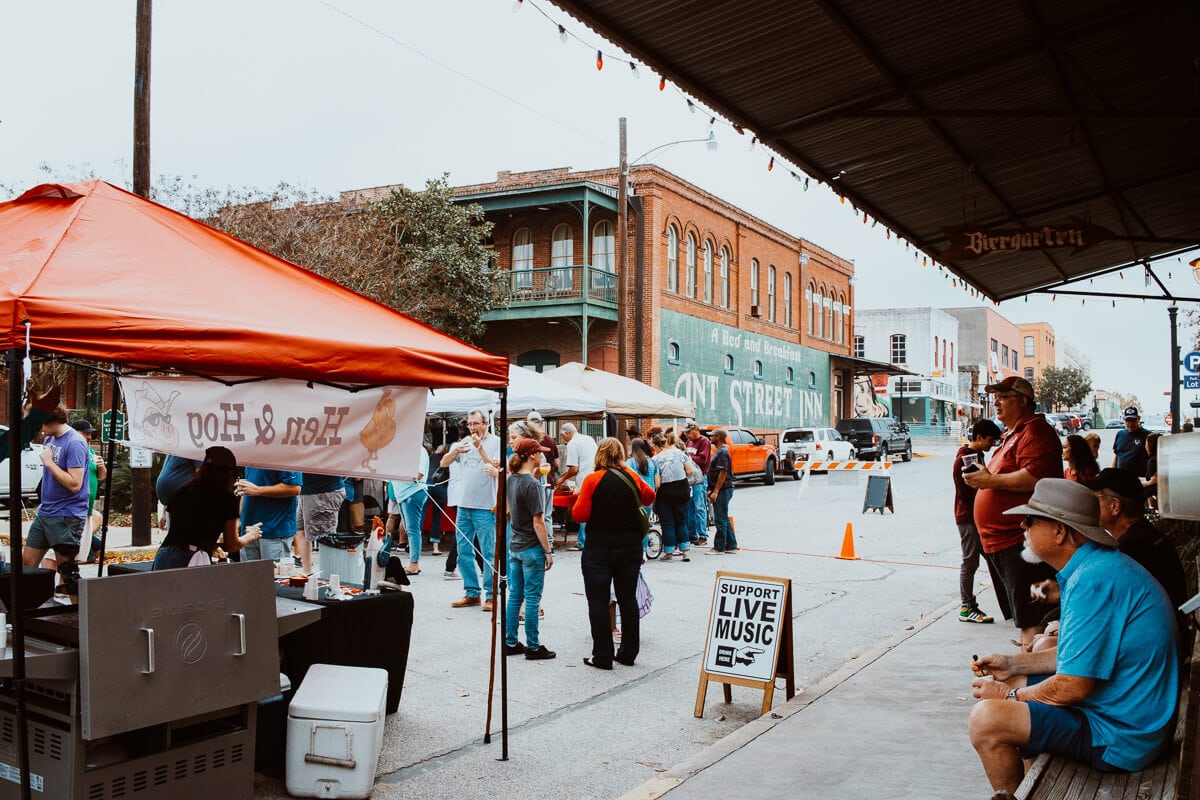 Magnolia Market at the Silos in Waco
Drive time: 1 hour 30 minutes
Highlights: Magnolia Market!
If you're a fan of Chip and Joanna Gaines and their abundant use of shiplap, then drive up to Waco to spend the day at Magnolia Market.
The market and its many food trucks are open Monday-Saturday, closing on Sundays. Check hours here.
I'll be completely honest and admit that I'm not a huge fan of the show so I don't know much about the Silos except that everyone I know that's been has loved it!
DRIVING TIP: On the drive up to Waco (and back), plan your pit stop for the Buc-ees on I-35 just after Temple.
It's an iconic chain of Texas convenience stores and is a destination in its own right.
The Best Austin Day Trips
These are my favorite Austin day trips. The Texas Hill Country is my favorite place in the world and there's no better way to spend a beautiful day, in my honest opinion
All of these day trips will help you discover this little piece of paradise, one day at a time.
Have you been on any of these trips? What was your favorite? Did I miss one you love? Let me know in the comments!
EXPLORE MORE OF TEXAS
When you want to explore even more of Texas beyond these epic day trips from Austin, check out my other Lone Star State resources.
PIN IT FOR LATER