There is more to travel than just a quick visit to a new city and eating all the delicious local foods (although that maybe my favorite part).
Diving deeper into the culture will give you a much more complete appreciation for the country you're visiting.
I always try to read a book or two about my upcoming destinations or even easier, watch the movie.
And lucky for you, Argentine cinema is spectacular.
Here are the best Argentine movies you can't miss, from dramas to dark comedies.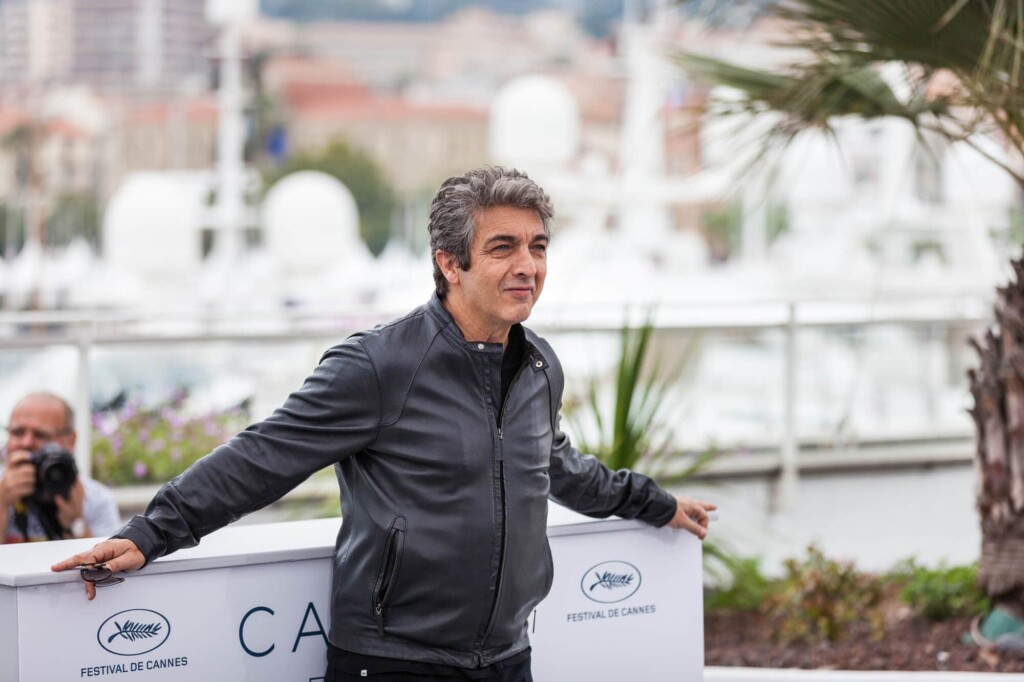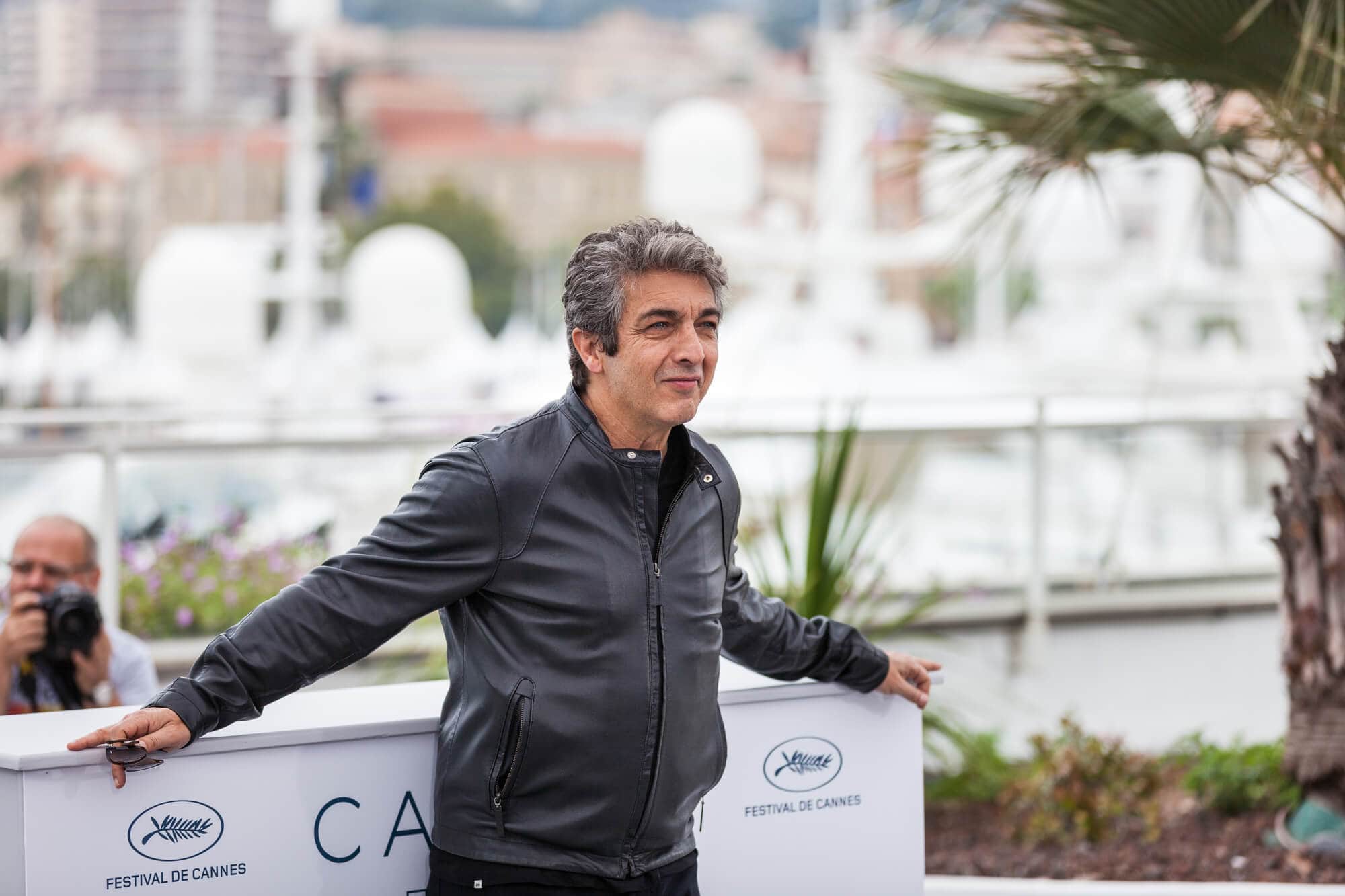 QUICK NOTE: This post contains affiliate links and Sol Salute may receive a commission for purchases made through these links, at no extra cost to you.
The Best Argentine Movies to Watch
Here are the top 9 Argentinian movies you have to watch.
Some are light-hearted comedies, others are award-winning dramas.
All will give you a feel for the Argentine state of mind.
Relatos Salvajes | Wild Tales (2014)
Relatos Salvajes is my favorite Argentine film (and one of my favorite movies, period)!
Rather than one long-form movie, it's actually a compilation of 6 short films.
All 6 follow the same theme: things spiraling out of control and escalating very quickly. Relatos Salvajes explores extreme behaviors. What would happen if you actually acted on that violent impulse?
This movie is tense and will have you on the edge of your seat. It runs just over 2 hours long but you won't even notice the minutes passing.
El Clan | The Clan (2015)
The Clan is both a full-length Argentinian film and a mini-series (Historia De Un Clan).
Both were released in 2015 and tell the same too crazy to be true story of the Puccio family.
The patriarch, Arquímedes, was suspected of taking part in the forced disappearances during the 1970's Dirty War during the military dictatorship.
Using his experience, he and his family conducted a series of kidnappings, hiding the victims in the upstairs bathroom of their home in the upscale San Isidro neighborhood.
The movie and miniseries show this wild story develop from start to trial.
His son, Alejandro (a famous Rugby player, played by Ricardo Darin's son in the mini series), helped, even turning in a friend and teammate as the first victim.
The entire movie will have you repeating to yourself "There's no way…". Truth really is crazier than fiction.
El Secreto de sus ojos | The Secret in Their Eyes (2009)
This 2009 thriller won an Oscar for the Best Foreign Film and stars local favorite Ricardo Darin (as is a constant theme in all the best Argentine movies).
Darin plays a retired legal counselor haunted by a murder case that consumed him in the 1970's. Looking for closure, he begins to write a novel about the case, opening old wounds and revisiting an unrequited love.
There are constant unexpected twists and turns throughout the film, which is set one year prior to the 1976 military dictatorship.
The political turmoil features prominently throughout the case, blending historical fact with fiction.
It's no wonder this Argentine movie reached world fame and Oscar buzz. Fight the temptation to watch the English language Hollywood version (they're never as good as the originals).
Nueve Reinas | Nine Queens (2000)
Another award-winning piece of Argentine cinema, Nueve Reinas won 21 of the 29 international awards it was nominated for.
Yet again, it stars Ricardo Darin.
This crime drama tells the story of two con men who join forces for one epic crime: conning a stamp collector into purchasing a sheet of counterfeit stamps called the Nueve Reinas (nine queens).
If you're a fan of intricate crime sagas like Oceans 11, you'll love Nueve Reinas, a classic in Argentina.
Purchase the DVD on Amazon. (For the life of me I cannot find anywhere to stream this online, if you have, please let me know where in the comments!).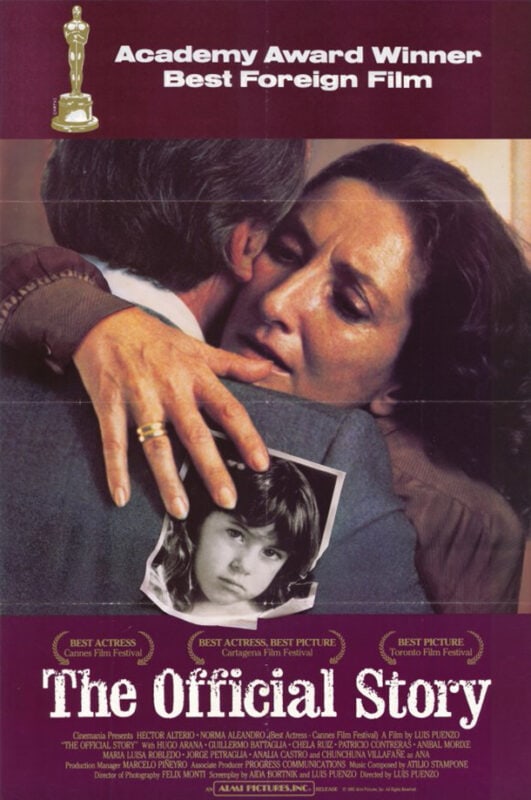 La Historia Oficial | The Official Story (1985)
The Official Story is a historical drama set in 1983, just as the military dictatorship is coming to an end.
State-sponsored terrorism resulted in the killing and "disappearances" of thousands of innocent citizens suspected of political dissidence.
This Oscar winner (Best Foreign Film) focuses on an upper-class couple in Buenos Aires and their illegally adopted child.
The story unfolds as the mother begins to suspect her child is the daughter of a "disappeared" couple, a victim of the dictatorship.
Watch this movie if you're at all interested in Argentina's complicated and dark past.
Un Novio Para Mi Mujer | A Boyfriend For My Wife (2008)
A Boyfriend For My Wife is lighter than other Argentine movies on this list.
This blockbuster romantic comedy is about a timid husband who desperately wants a divorce and goes way out of his way to not have to ask for it himself.
He hires a professional Don Juan (if you will) to seduce his wife, hoping it will inspire her to ask him for the divorce instead. Ironically, his meddling makes her happier and he begins to fall back in love with her.
Follow the romantic twists and turns in this light-hearted Argentinian film.
Rent or buy Un Novio Para Mi Mujer on Amazon.
Esperando La Carroza | Waiting For The Hearse (1985)
Esperando La Carroza is considered a comedic classic of Argentinian film.
This dark comedy is about an elderly woman, Mama Cora, and her four children.
At a family get together, the four children begin to discuss who will take care of her in her final days? Who will be her heir?
Watch them battle it out with comedic flare in this cult classic.
Just come into it with an open mind as it's a love it or hate it sort of film. For example, one of my friends loves it, another declared it "too loud" for his taste (and well, there is a lot of yelling).
Carancho (2010)
Another Argentine movie, another leading role by Ricardo Darin.
In this thriller he plays a carancho, the Argentine word for ambulance chaser.
He's a corrupt lawyer who recently lost his license to practice and meets an idealistic doctor, Lujan, while searching for clients in the emergency room.
They, of course, fall in love, which leads to Sosa (Darin) to right his ways.
But since these things are never easy, his equally corrupt associates have something (violent) to say about it.
Watch to see the seedy underbelly of Buenos Aires.
Un Cuento Chino | Chinese Takeaway (2011)
Un Cuento Chino is a comedy starring, you guessed it, Ricardo Darin.
Here he plays an uptight, diligent hardware store owner who is frustrated with the world for its lack of moral rectitude.
He counts every single screw delivered to his store and if the box of 240 comes with 237, he files an expletive ridden complaint. He collects news articles about absurd events around the world that could have been avoided if the rest of the world was as disciplined as he is.
Roberto's (Darin) ordered world is turned upside down when a Chinese man is thrown from a car at his feet. Despite not being able to understand each other, he takes the man in and as they say, hilarity ensues.
The Best Movies From Argentina
These are 9 of the best movies from Argentina and some of my favorites.
But it's impossible to include them all, did I miss one that you love? Let me know in the comments!