Wondering what to eat in Montreal?
This post will cure your curiosity! From poutine to maple syrup, this post includes all of the delicious must-eat foods in Montreal.
I hope you're hungry.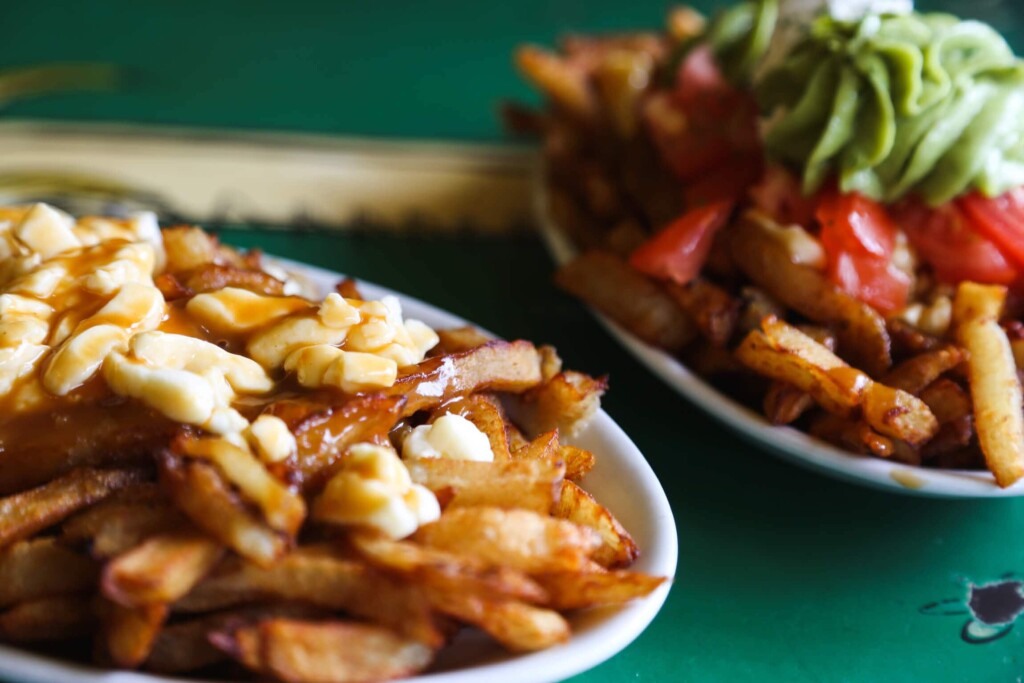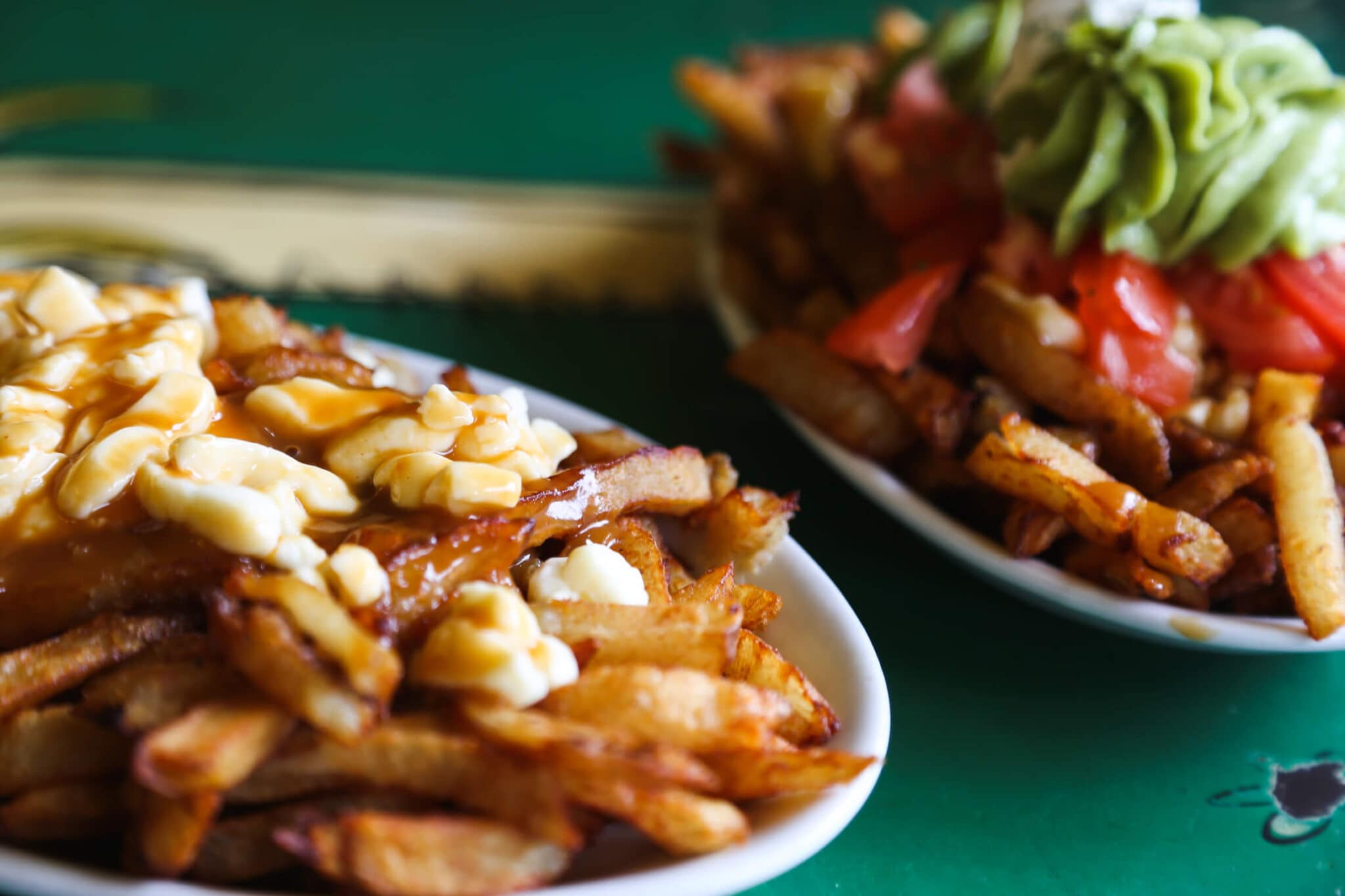 QUICK NOTE: This post contains affiliate links and Sol Salute may receive a commission for purchases made through these links, at no extra cost to you.
A few must eat montreal Foods
Whenever I plan a trip I always scour Pinterest, Instagram, and Yelp to find the best things to eat in that country or city.
Luckily I didn't need to research the must eat Montreal foods I had to try.
One of my closest friends that was born and raised there gave me a local's recommendations on Montreal cuisine and they did NOT disappoint.
Get your forks ready…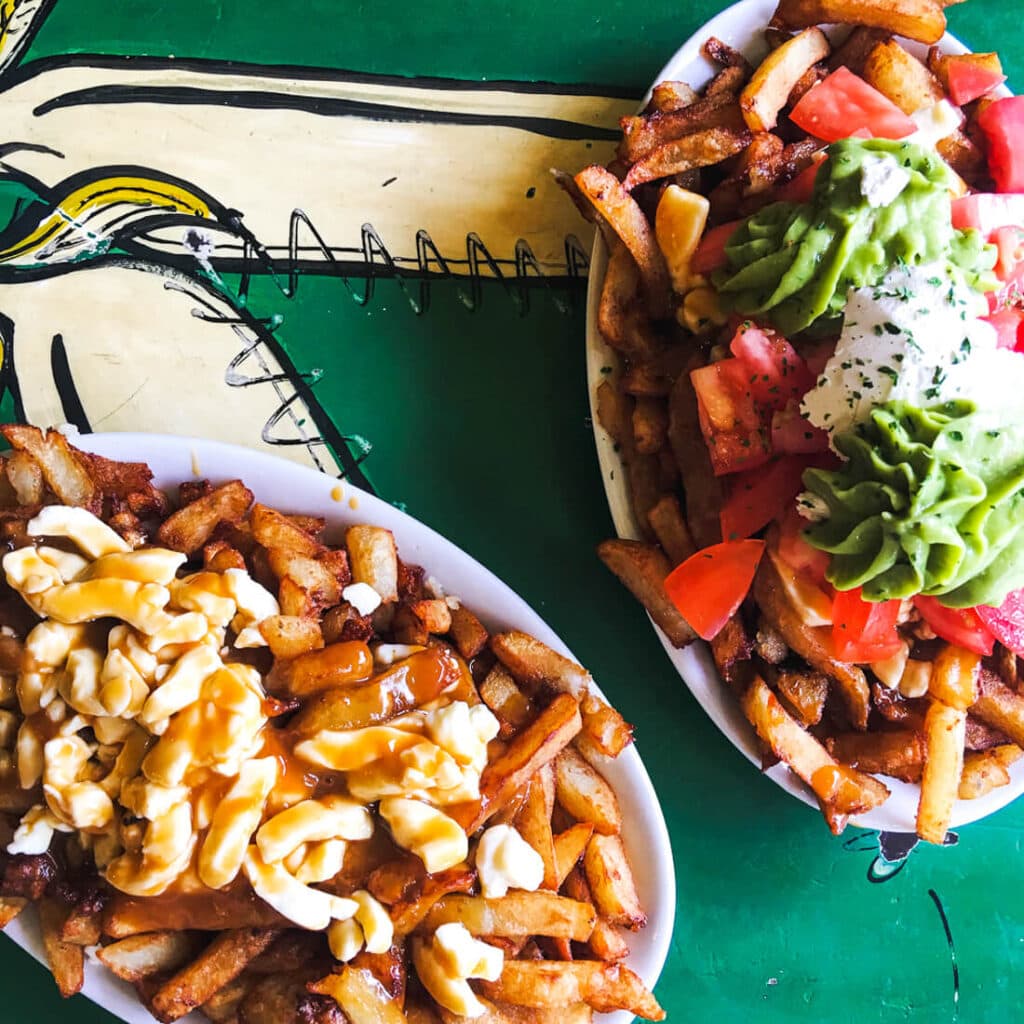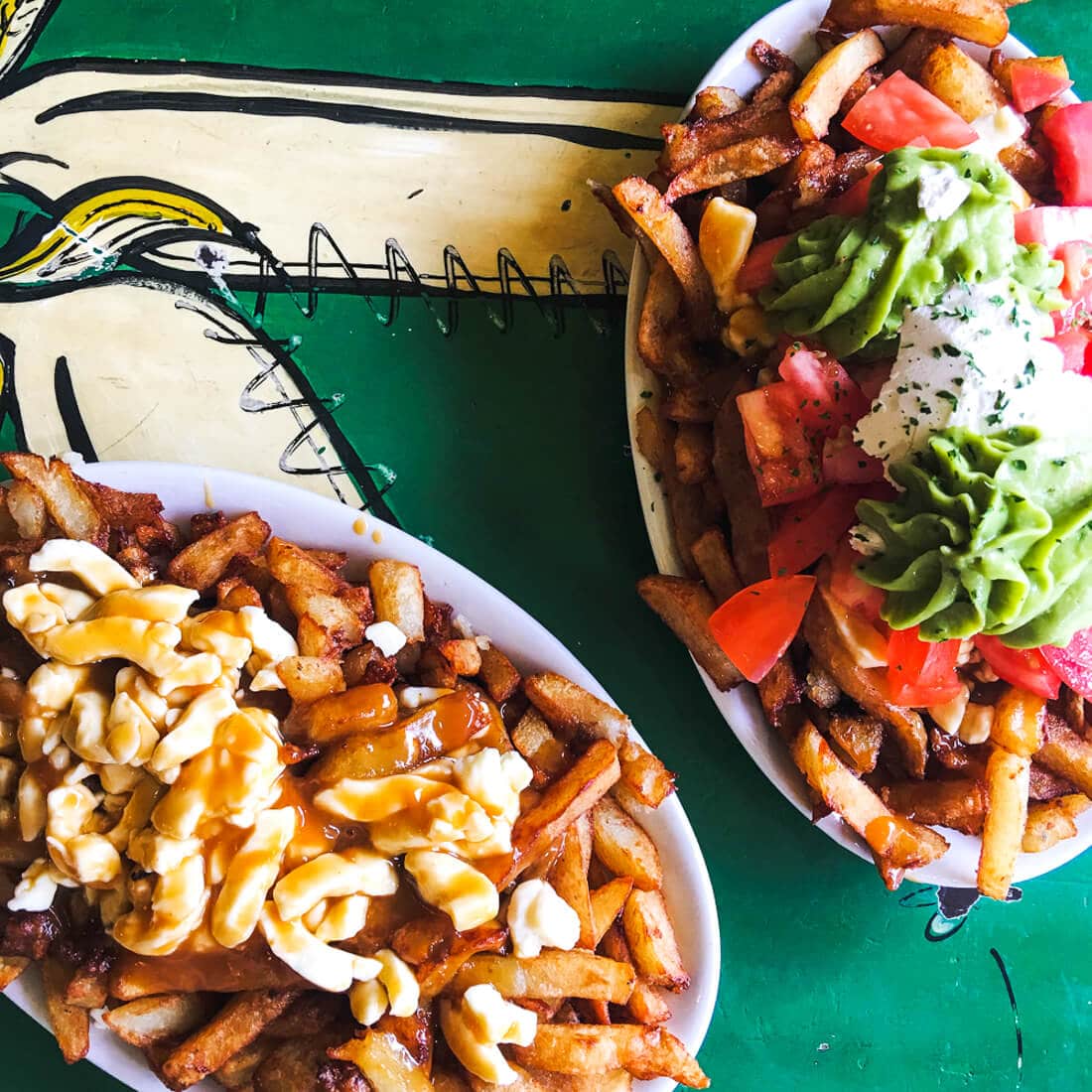 1. Poutine at La Banquise
Obviously. POUTINE! Every late night in Spain while we ate our post-disco Schwarma, Alex and Caroline (my favorite Canadians) never let me forget that poutine would have really hit the spot instead.
French fries, cheese curds, and gravy: that's all you need. We followed Alex's recommendation and ate Poutine at La Banquise.
We ordered a classic no-frills poutine and – because I'm a Texan always – I also ordered a Taquise (with tomatoes, guac, and sour cream).
The portions were huge but we cleaned both plates.
We had poutine in Quebec a few times but this was the best. It's open 24 hours and only accepts cash (there's an ATM on the property).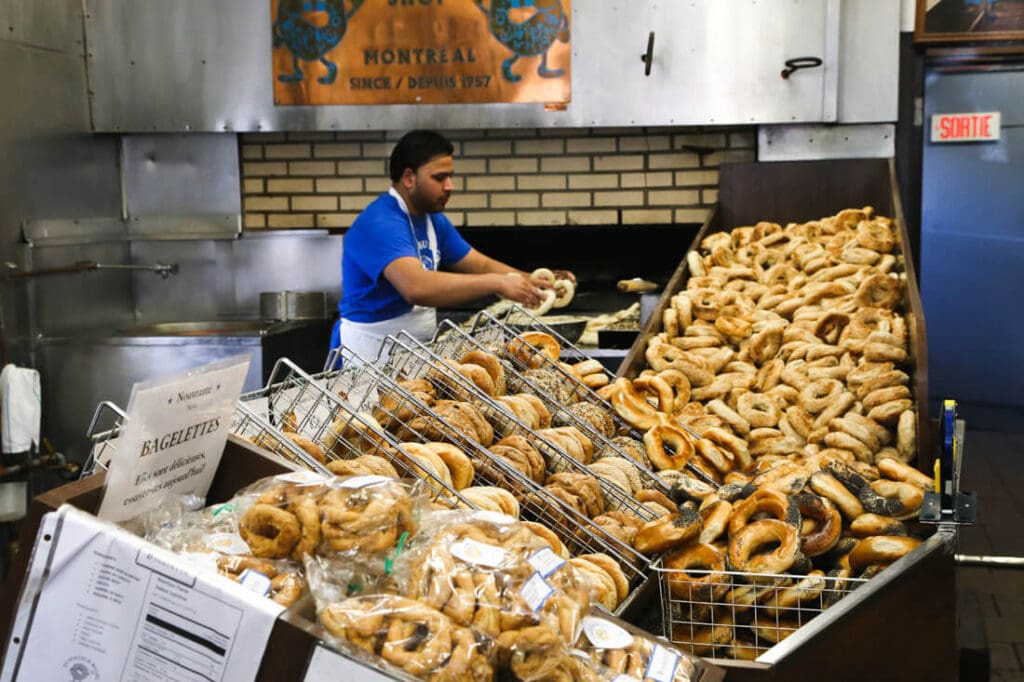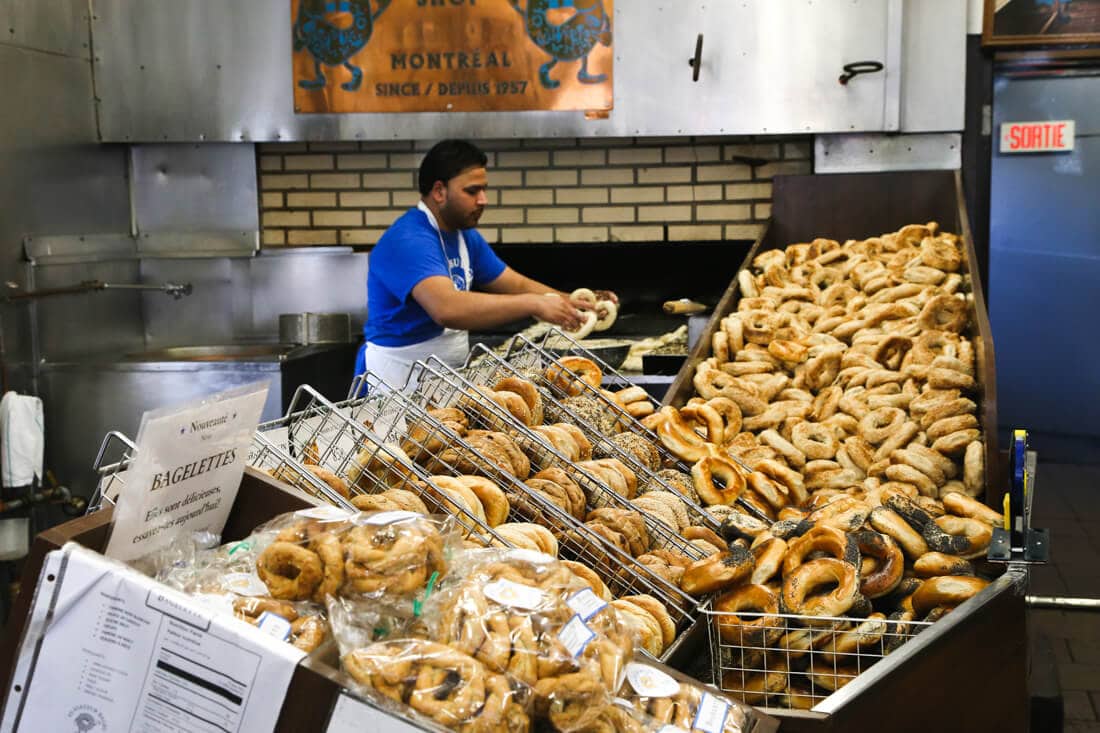 2. Bagels in Mile End
Before visiting I didn't know bagels were a thing in Montreal.
I always associated bagels with New York, but there's a bit of a friendly rivalry between the two cities for who has the best bagel.
One afternoon we went to St. Viateur Bagel in Mile End and stocked up.
We got a half a dozen, a container pickled herring, cream cheese, and found a park to enjoy our picnic.
The bagels were so good! So soft and fresh out of their wood-fired oven. I always had this idea that bagels were dry (what do I know? I'm Texan, I eat tortillas.), but Montreal definitely converted me (sorry New York).
Also worth a try is Fairmont Bagel, also in Mile End.
We didn't make it there since we got greedy and full at St. Viateur.
A BAGEL THEMED TOUR
If you want to go deeper than just cream cheese on a bagel and learn more about Montreal's important Jewish heritage, go on this excellent food tour.
You'll get to try more than just delicious bagels, but also lesser-known delicacies, and go off the beaten track. Check it out here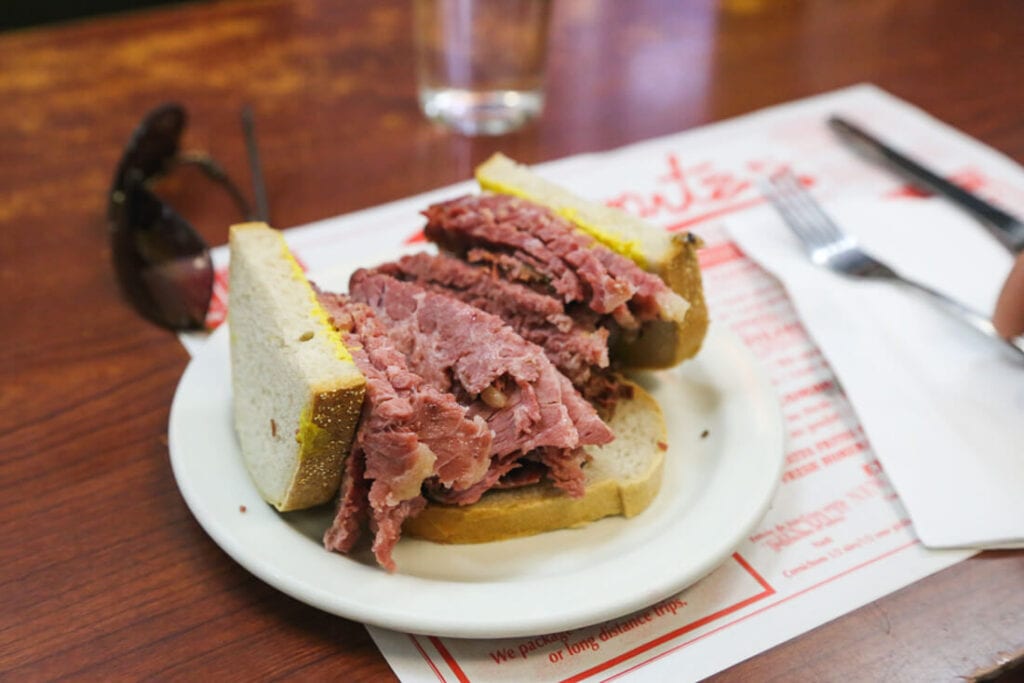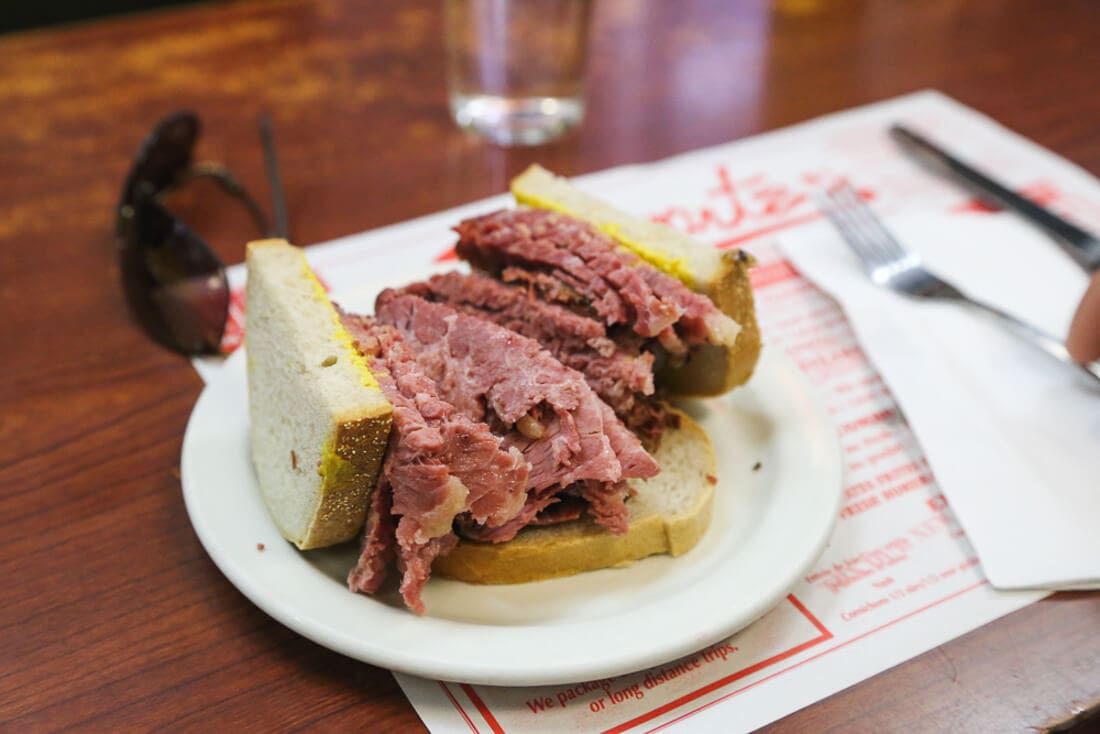 3. A Smoked Meat Sandwich at Schwartz's
Take a lunch break in the Plateau at Schwartz's and get the Smoked Meat sandwich.
It's simple (all good things are): just the meat, yellow mustard, and rye bread. Order a pickle, fries and a soda and you're good to go.
It's a lot of meat, if you're a wuss like me you'll pick it apart and eat it in pieces or with cutlery.
If you're a better person than I, like my husband, you'll eat it as the sandwich it is and not actually lose all the meat (my bad).
You'll probably have to wait in line but they keep things moving.
We got there for a late lunch close to 2 pm and were able to walk right in and sit at the bar (larger tables had a bit of a wait).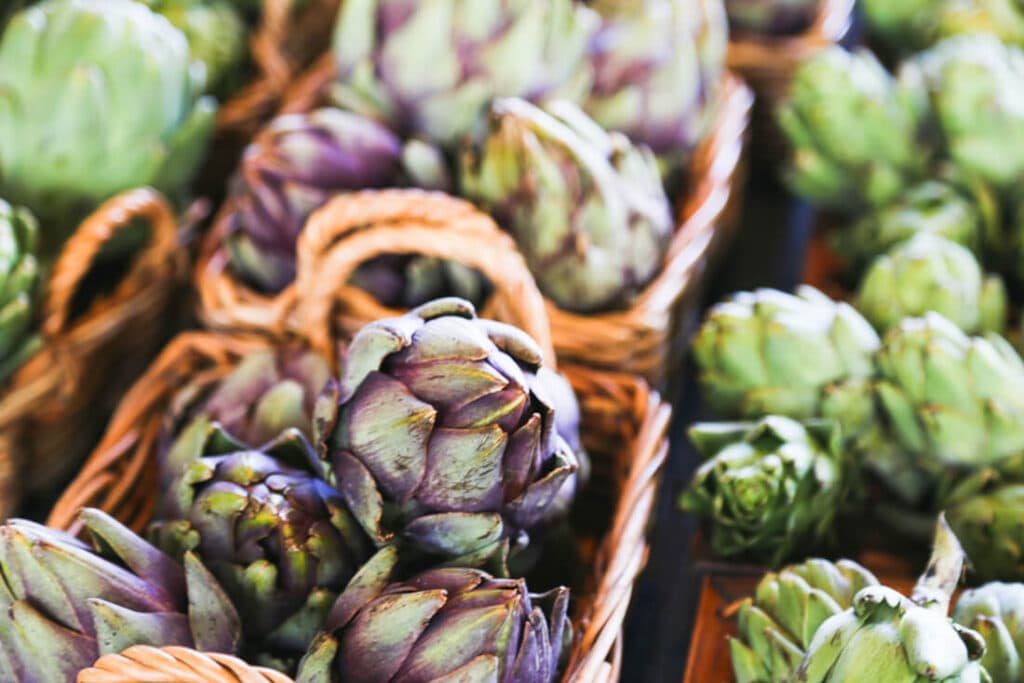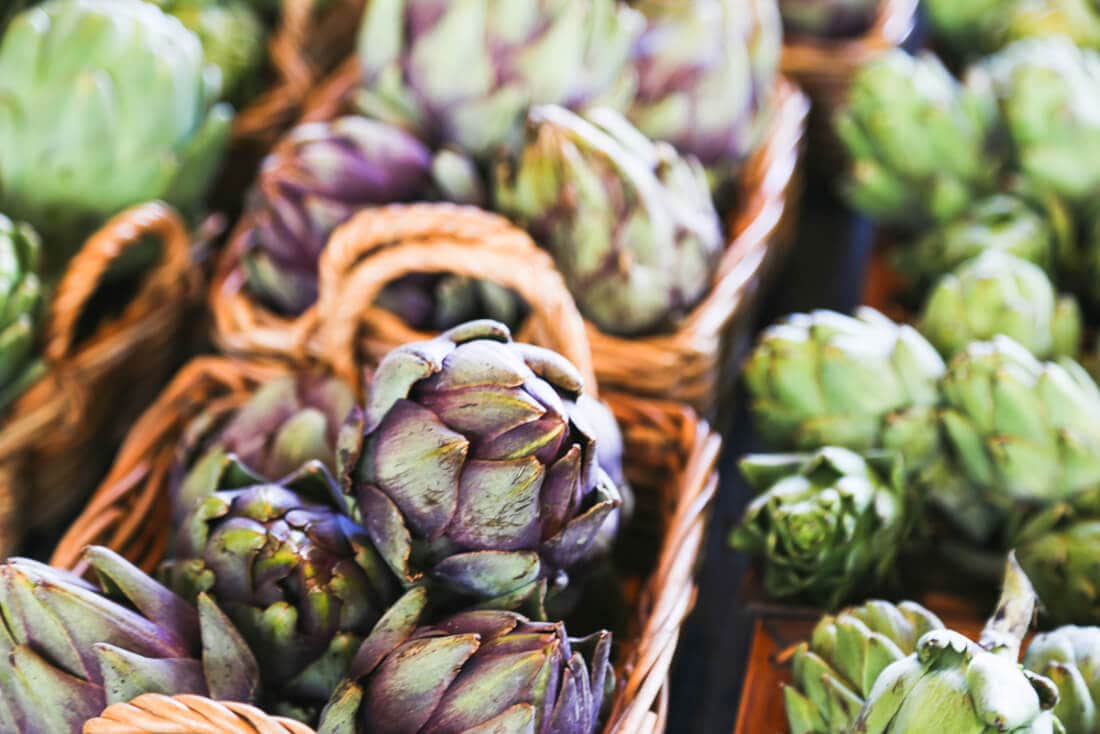 4. Shop at Marche Jean Talon
Grab a meal at one of the restaurants, buy charcuterie at one of the shops bordering the market, or just stroll through the produce section and drool over the enormous baskets of berries.
We had already eaten but I had a maple filled pastry for dessert that didn't survive long enough to be photographed.
I was fascinated by all of the fall vegetables.
There were so many that aren't as common down south, purple carrots? There were varieties of pumpkins I never even knew existed!
If you want to explore this market more in depth, there's a very highly rated food tour that does just that.
Beyond the Market takes you to seven different eateries so you'll leave much fuller than I did with single, tiny pastry.
Marche Jean Talon was a really cool market and worth a visit. We bought some berries and peaches to have alongside our bagels for breakfast the next day.
Whether you wander it on your own or eat everything in sight on a market tour, you'll be glad you went!
Best Foods to try in Montreal
The list is short and sweet, and it doesn't even include coffee, or cocktails, or wine! There's so much food to eat in Montreal. It's a very diverse city.
We had Indian for lunch one day, and Lebanese take out for dinner that night. And once we enjoyed a pitcher of sangria in Old Montreal and felt just like we were in Europe. So if you go to Montreal, go hungry!
Keep Exploring Montreal
PIN IT FOR LATER