If you loved the idea of the wild west growing up and you wanted to be Annie Oakley – a sharpshooting woman who could put any man in his place – (or is that just me?) then you'll love Terlingua, a ghost town in the west Texas desert.
You may have never heard of Annie Oakley or have grown up fantasizing about the wild west as I did. I forgive you (but please do google Annie Oakley).
You'll still love the Terlingua ghost town, one of the quirkiest West Texas attractions.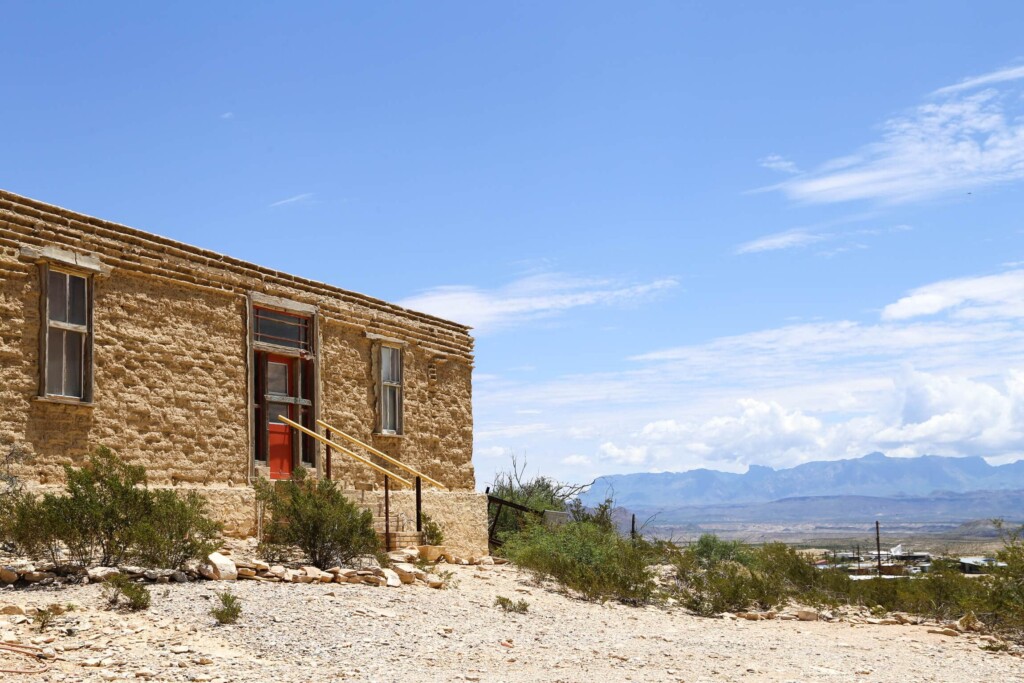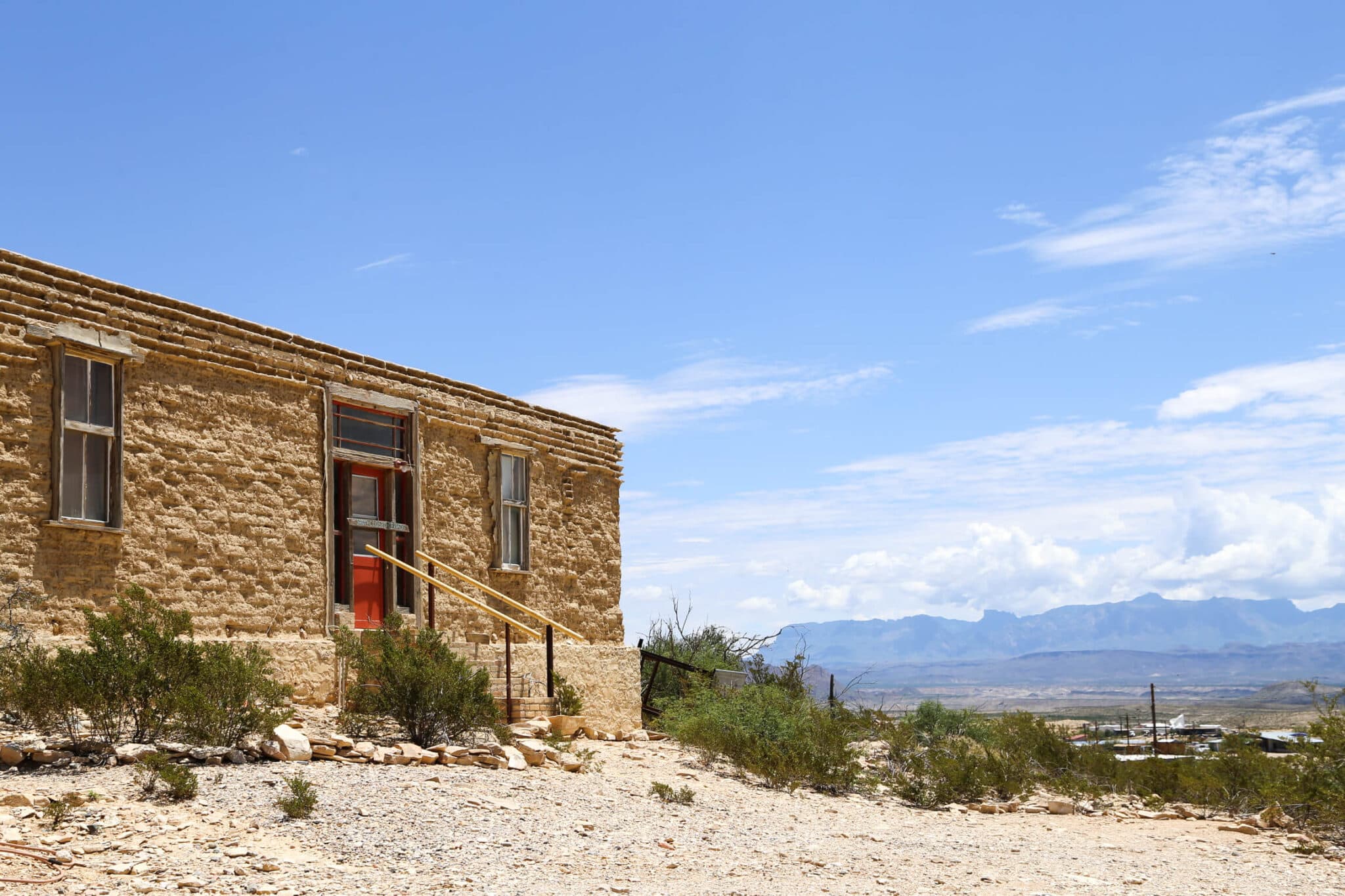 QUICK NOTE: This post contains affiliate links and Sol Salute may receive a commission for purchases made through these links, at no extra cost to you.
Things to do in Terlingua Ghost Town
Terlingua is a tiny speck of a town in West Texas. It serves as the gateway into Big Bend National Park.
Big Bend draws outdoors enthusiasts from all parts to this tiny desert town.
There are unique accommodation options dotting the desert landscape from ranging from tipis to adobe domes.
Whether you're here for Big Bend or simply to just get away from it all in the desert, you'll be glad you visited the Terlingua Ghost Town.
How to get to Terlingua: Big Bend Ghost Town
Terlingua sits right outside the main gates of Big Bend National Park in West Texas.
It is an 8.5-hour drive from Dallas, a 9.5-hour drive from Houston, and a 7.5-hour drive from Austin…
What I'm saying is, prepare your road trip playlist because it is a trek.
If you're planning to visit Terlingua and Big Bend from out of state, the closest airports are in El Paso and Midland, both are still a 3-4 hour drive away.
You're gonna need some music for the drive so download Jerry Jeff Walker's Viva Terlingua! album to get in the right mindset. You're welcome in advance.
I promise that this region of Texas is well worth the effort!
Prepare your music, podcasts, and road trip snacks and hit the road. You'll be glad you did.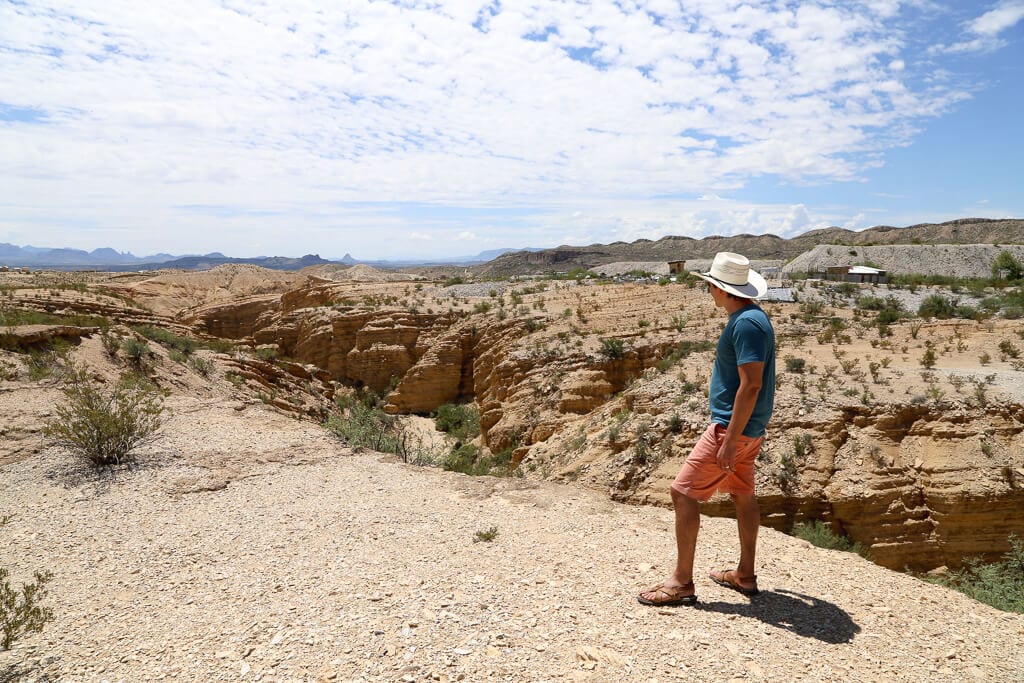 A Bit of Terlingua Ghost Town History
As of the last census, the population was a whopping 58. However, at the end of the 19th century, Terlingua was a thriving mining community.
This region was rich in cinnabar, which was crushed and turned into quicksilver/liquid mercury. The Chisos Mining Company mined in Terlingua and peaked at the turn of the century.
The company, and therefore the town, prospered, opening a hotel, company store, a school, post office, and even brought in a doctor.
World War I brought a peak in quicksilver production and Terlingua provided 40% of it.
Unfortunately, by the 1930's production had sharply declined and by the 40's Chisos was riddled with debt and filing for bankruptcy.
Terlingua was abandoned and became the Texas ghost town you see today.
Luckily in recent years, it's come back to life with tourism, its famous annual chili cook-off and proximity to Big Bend.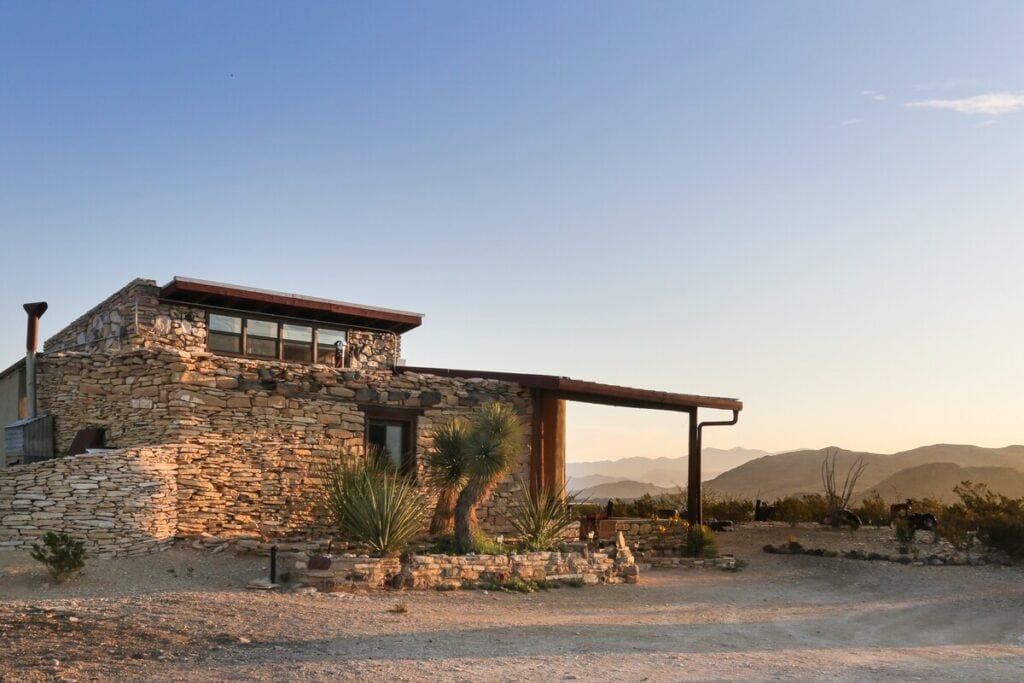 Where to stay in Terlingua, Ghost Town Accomodation
Accommodation in Terlingua is rustic and sparse. There are basic motels in town, but in my personal opinion, Airbnb is the best way to find places to stay in Terlingua.
I plan on renting this house on our next trip to Terlingua and Big Bend. It's a remodeled authentic miner's home from over a hundred years ago!
The bedroom has a massive door that rolls up, opening a panoramic view of the desert beyond (see photo below).
Click here to reserve your stay in an old miner's home.
The benefits of renting a vacation home (like this awesome container home) include having your own space and a kitchen, which is even more necessary in a quiet place like Terlingua.
You can prepare a full breakfast before early morning hikes in Big Bend as well as your picnic lunches to take with you. At the end of the day, make your own dinner to eat under the stars.
Our Terlingua Experience
I chose our place based on the host's ratings: over 60 ratings at the time and not one below 5 stars. It was the best Airbnb experience I've had to date. Ours was called The Little Dipper/Area 118.
Check out that outdoor kitchen (photos below). We cooked our dinners and ate under the stars. Once our host even pulled out his guitar and I was treated to a serenade.
Things to do in Terlingua Ghost Town
To be honest, there isn't that much to do in Terlingua. And that's just how I like it.
This is the sort of place you go to to get away from it all, to disconnect. Hike in Big Bend and breathe the fresh air. Gaze at the Milky Way at night. Take it easy.
Here is what to do in Terlingua. It may not seem like much but you will love it, I promise.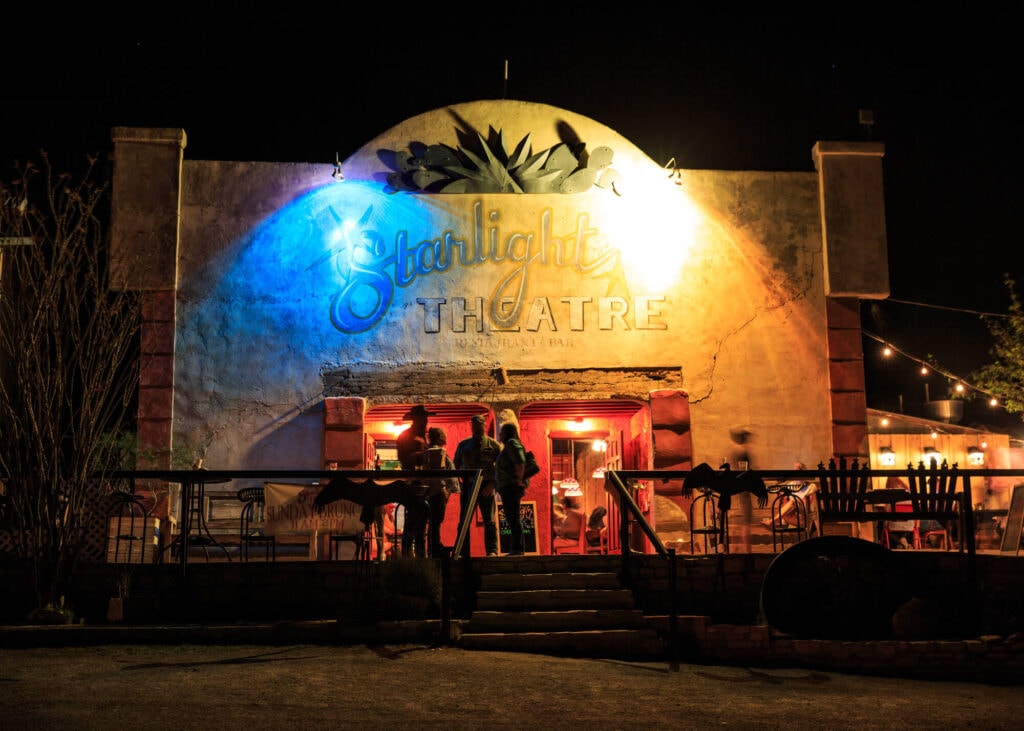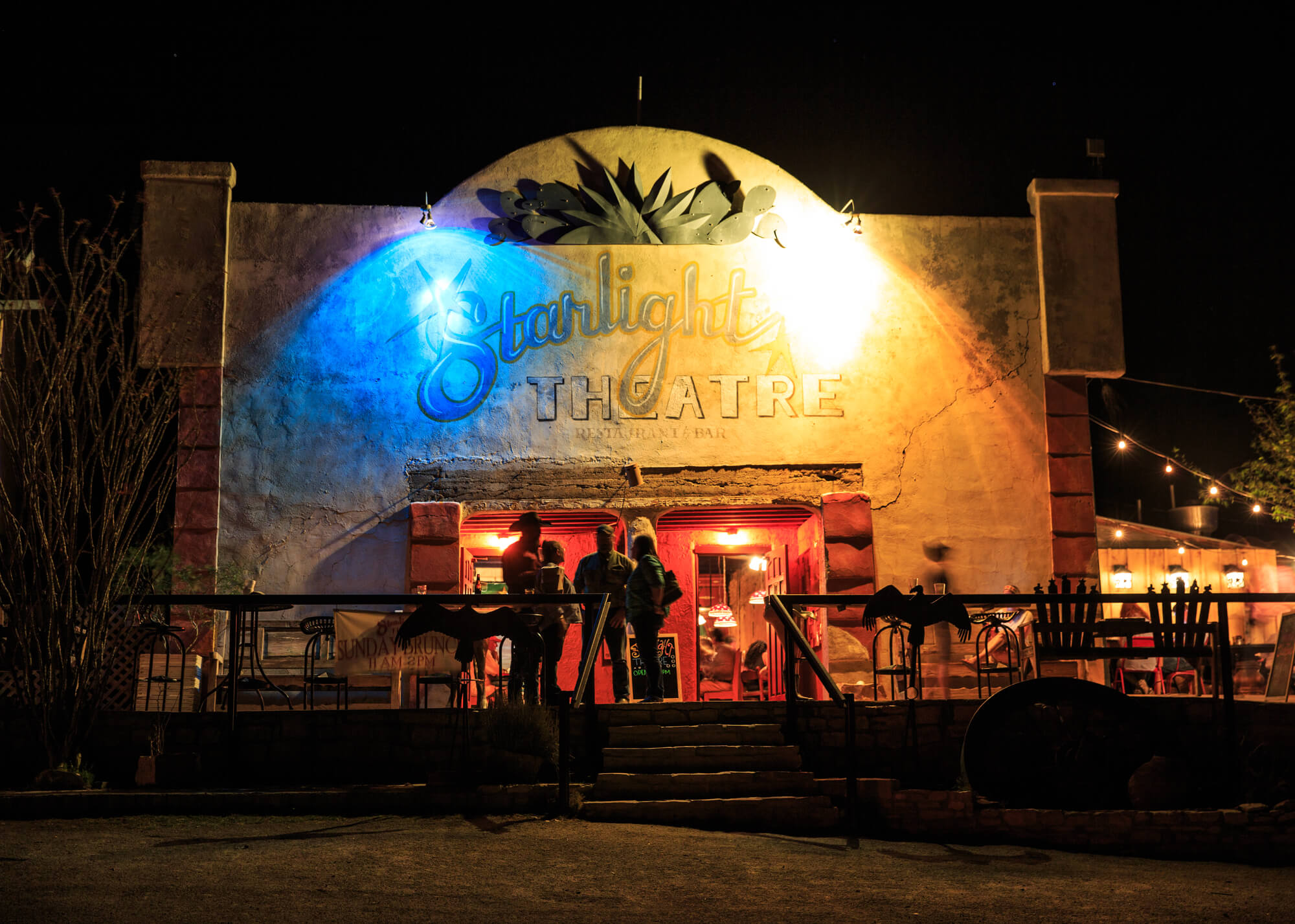 The Porch
Have a seat and enjoy doing nothing on the porch of the Starlight and The Terlingua Trading Company. It can get really hot here in the desert, so when you need to get out of the sun, go to the porch.
We spent a fair share of time taking advantage of the Trading Company's air conditioning.
Afterwards, we relaxed on the shade of the porch while locals strummed their guitars.
It felt like a scene out of a movie, a movie that I am not cool enough to be part of but somehow managed to sneak into.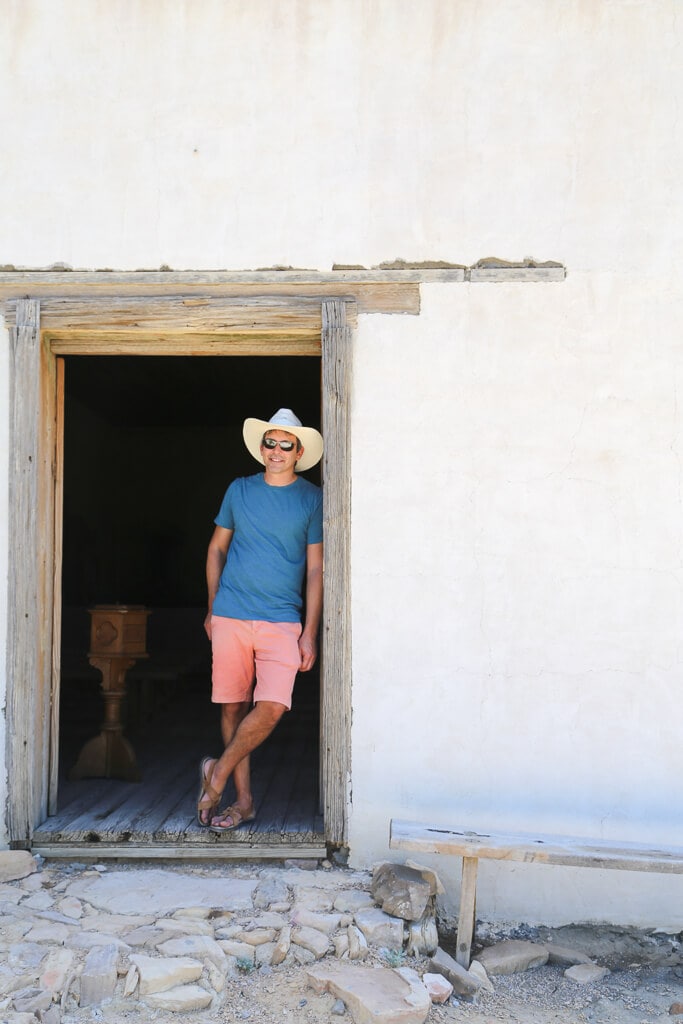 Explore the Terlingua Ghost Town
Walk amongst the mine shafts, take pictures in abandoned old cars, and walk up to the beautiful church.
You can park in the parking lot in front of The Starlight. In front of the Starlight and the store next door, there are abandoned mine shafts (if you have your back to the Starlight, it's to your right).
My favorite site was the small church, walk back behind the Starlight uphill to find it.
Visit the Cemetery
You won't find any mausoleums or marble statues here.
This is a modest cemetery, with humble wooden crosses over graves dating back a hundred years.
The oldest gravesite is dated 1903. Fatalities from mining accidents and mercury poisonings, along with the 1918 flu epidemic, filled the cemetery.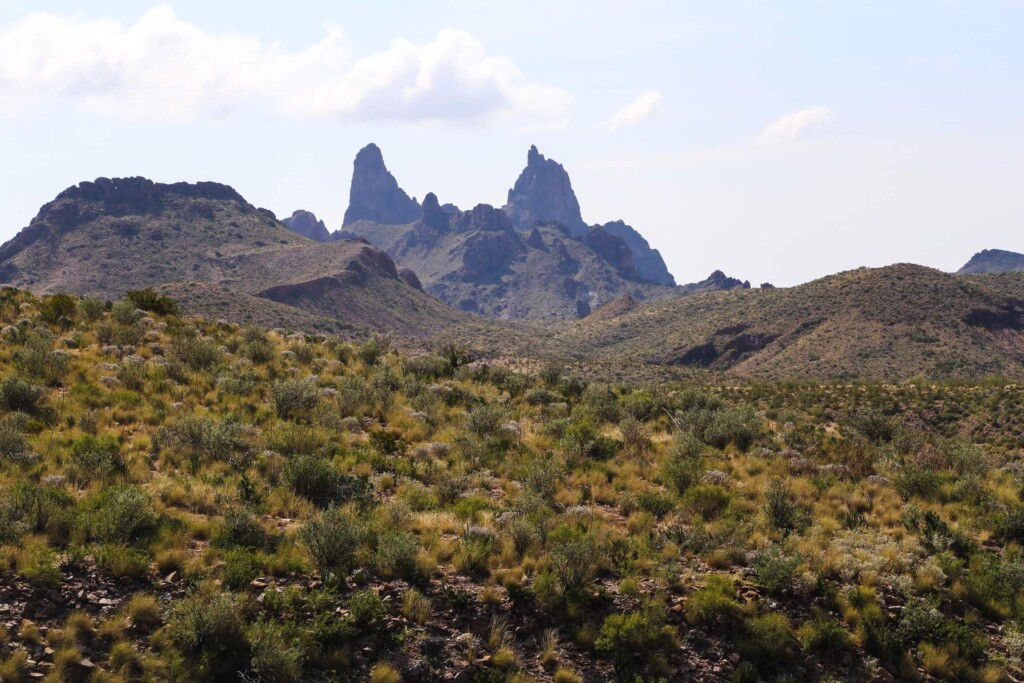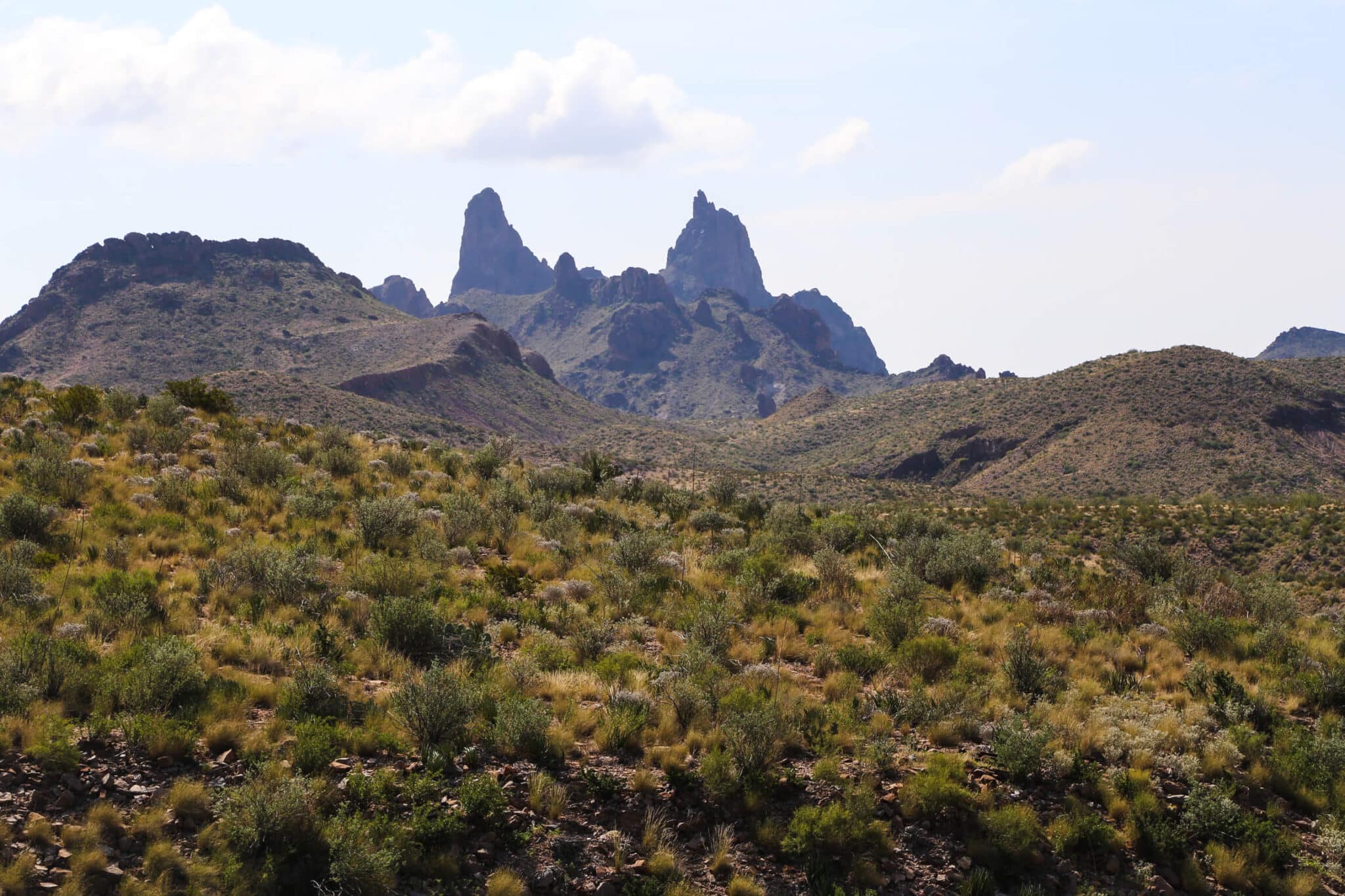 Visit Big Bend National Park
Like many, we used Terlingua as a jumping off point for visiting Big Bend National Park.
Terlingua is the gateway to Big Bend and unless you love camping, the main place to stay to visit the park.
The park entrance is only 15 minutes from Terlingua.
We spend all of our days there before returning to Terlingua at night. It's the best place to base yourself to explore this desert mountain park.
Read Next | My Favorite Hikes in Big Bend National Park
Where to Eat in Terlingua
My biggest recommendation is to bring your groceries and cook in your Airbnb whenever possible. But of course, enjoy a few meals out! Here's where to go:
Chili Pepper Cafe: We had a decent breakfast here. It was affordable and abundant. I got a plate of breakfast burritos and you can never go wrong with breakfast tacos, burritos, or taquitos (basically anything in a tortilla is perfection).
The Starlight Theater: Terlingua is famous for its annual chili cookoff so come get a bowl at the Starlight.  Grab a drink and maybe some live music, this is the nicest restaurant in town.
Grocery Shopping: If you plan on cooking your own meals or preparing lunches to take with you into Big Bend, it's not a bad idea to bring groceries with you from a larger town or city. There's a store in town that the basics, but produce has to travel quite a ways to get to Terlingua. It's pricey and not as fresh.
Disconnect in Terlingua
In all honesty, the best thing to do in Terlingua is nothing.
Enjoy being disconnected, which will come easy with the zero cell service you'll have.
The clean air, the stars in the expansive night sky, it was medicine for the soul. I know it sounds cheesy and cliche, but it's true!
West Texas is my new love and I can't wait to come back for another, longer trip.
PIN IT FOR LATER