There are a lot of small towns that dot the landscape in the Buenos Aires countryside.
Originally farms and ranches were connected to the city by a well-functioning rail network that brought themselves and their produce to market.
While there are still plenty of working farms, these days it's tourism that dominates these rural villages rather than dairy and farming.
This post is a guide on things to do in Uribelarrea, one of these charming towns near Buenos Aires.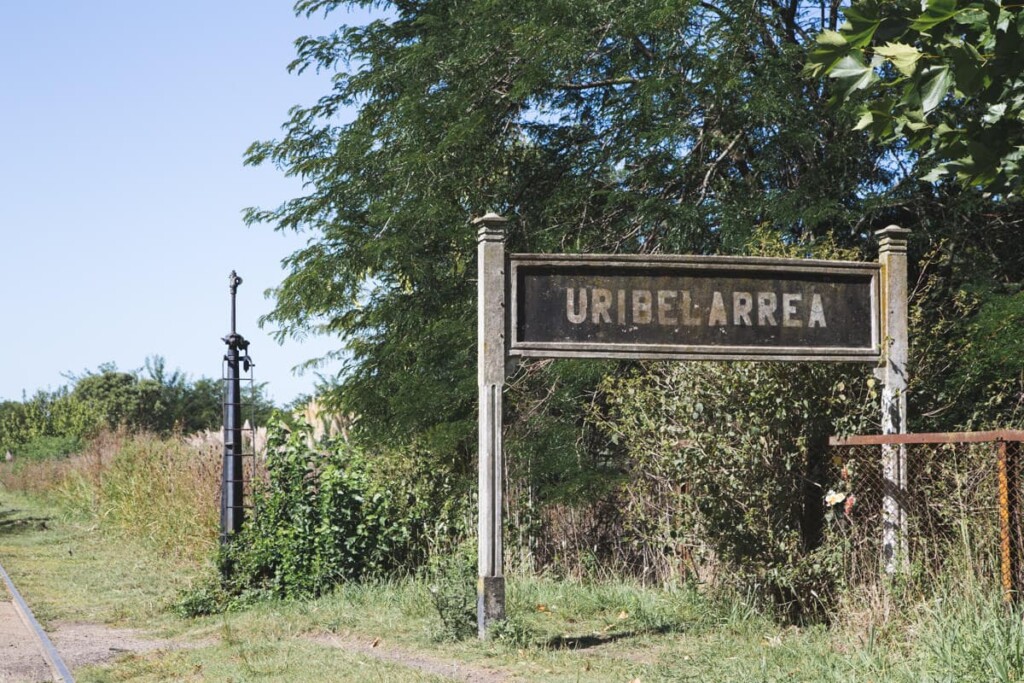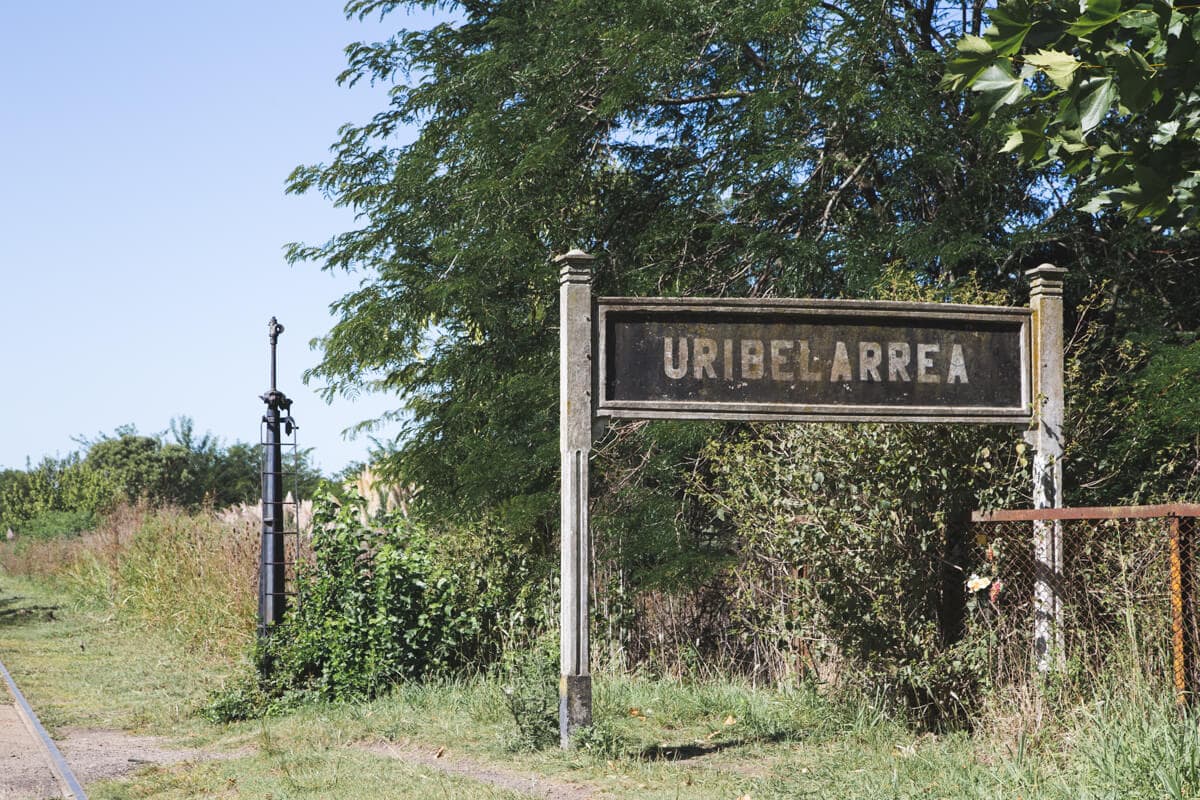 QUICK NOTE: This post contains affiliate links and Sol Salute may receive a commission for purchases made through these links, at no extra cost to you.
Spend the day in Uribelarrea
Uribelarrea is one of these pueblos turistícos and is one of the best day trips from Buenos Aires if you're looking for an escape from the city.
It's also much more popular with locals than with tourists, so it can be a welcome respite from the masses.
Despite this town's tiny size, it is jam-packed with things to do.
We visited a winery and tried the local Tannat, indulged in goat's milk dulce de leche, and stocked up on enough alfajores to last us a month.
When to visit Uribelarrea
You have to visit on a weekend. These small towns completely shut down during the weekdays and many (if not all) of the attractions focused on tourism will be closed.
I would imagine that things would open on major bank holidays as well but if that's your plan I would call a few places in advance to confirm, just in case.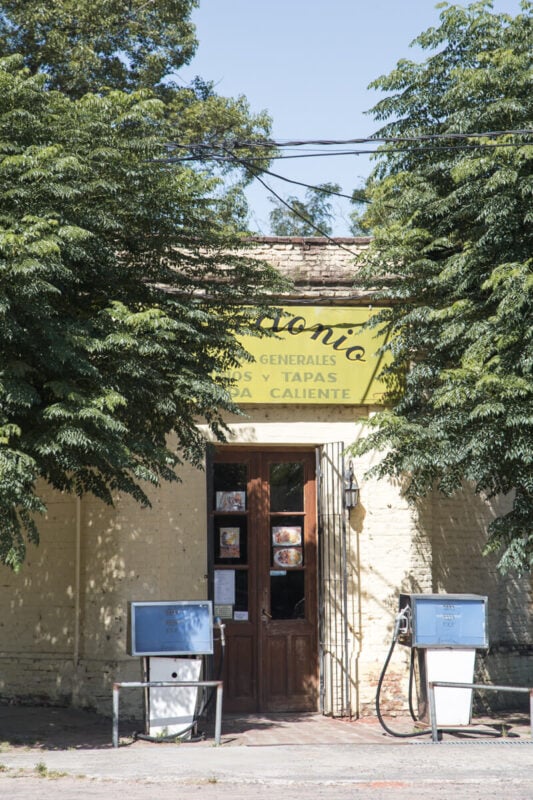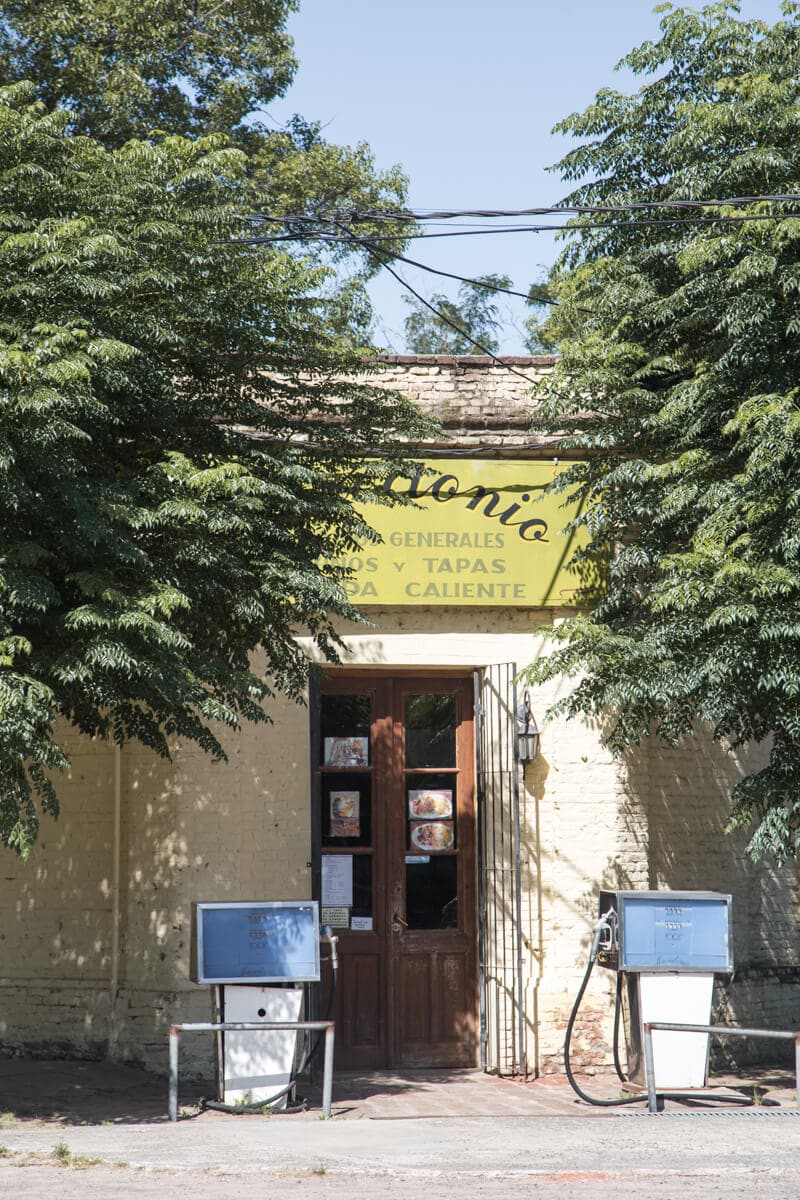 How to Get to and Around Uribelarrea
It's best to drive yourself. Uribelarrea is about an hour and fifteen minutes outside of Buenos Aires and there isn't great public transportation to get there.
You can take the train, connection three trains total to disembark in the town's historic train station.
However, this little adventure will take you nearly 4 hours each way.
If you don't have a car, get a group of friends together to share the cost and rent a car for the day.
You'll need it not just to get to Uribelarrea but also to reach locations like the goat farm or winery that are located rather far from downtown.
Check rental car availability here.
Once in town, there are bike rentals available if you'd prefer to explore more actively.
To reach the winery, I recommend using the car since it's far. But the rest of town and the goat farm would be fun to explore by bike.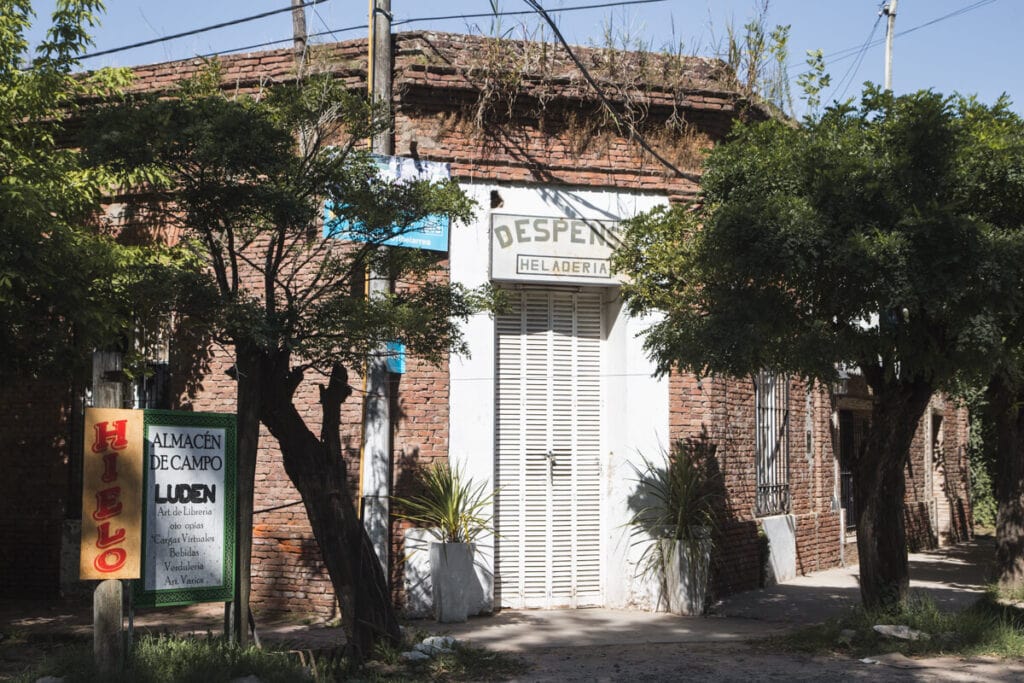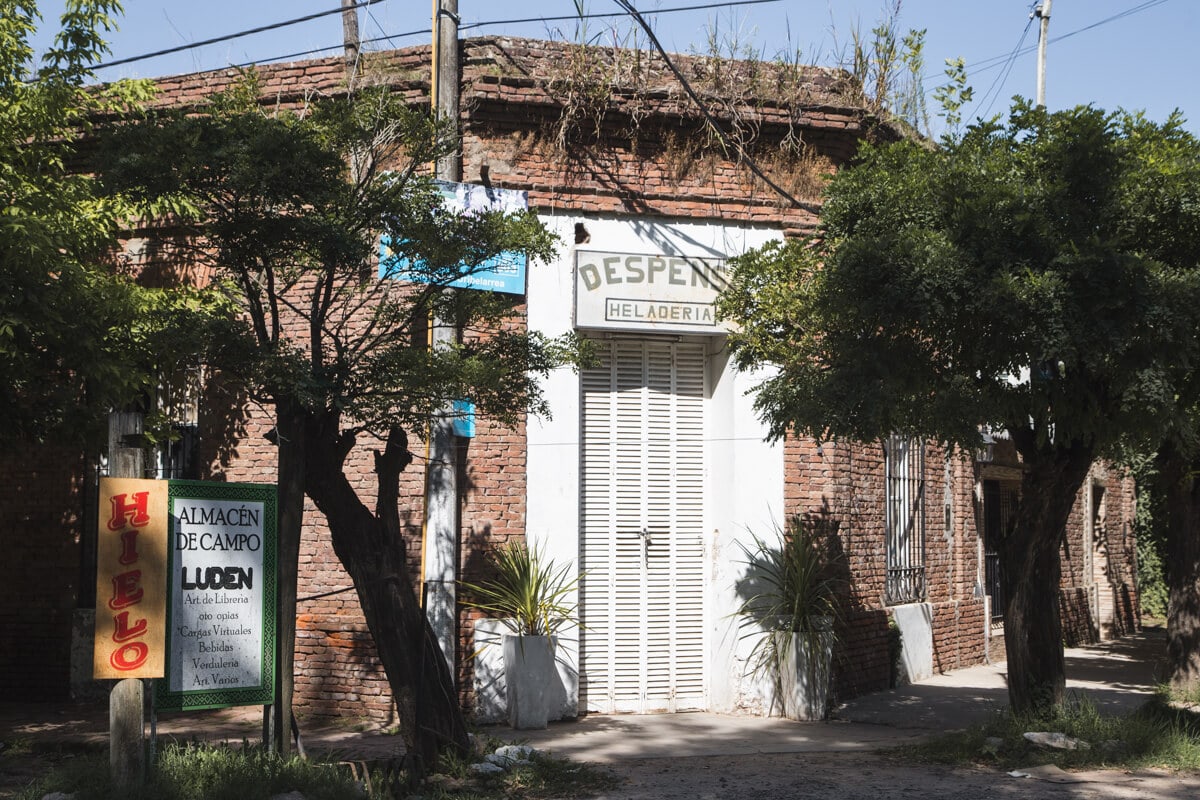 Uribelarrea History
Let's get started with just a little bit of history.
Uribelarrea was founded in 1889 by the man of the same name, Don Miguel Nemesio de Uribelarrea.
At the time, Don Miguel was the president of the Buenos Aires municipality and had also served as the Justice of the Peace in Cañuelas in 1877.
He was not only an important man but a generous one, donating a large tract of his lands to form this agricultural community.
The heyday was between 1930-1940 when Uribelarrea was a major dairy hub.
There were more than 100 dairy farms that made up this community producing milk and cheese.
These days it feels like this small town is frozen in time. Many of the historic buildings look much like they must have a century ago.
Explore More: THE BEST ESTANCIAS NEAR BUENOS AIRES
Things to do in Uribelarrea
We focused on the gastronomy.
My stomach definitely guides my travels, so we went wine tasting, tried cheeses, sweets, and dulce de leche made out of goat's milk!
Here are the best things to do in Uribelarrea.
Also take some time to walk around the main square and visit the church or have lunch at one of the historic parillas (there was quite a bit of lamb on the menus, come hungry!).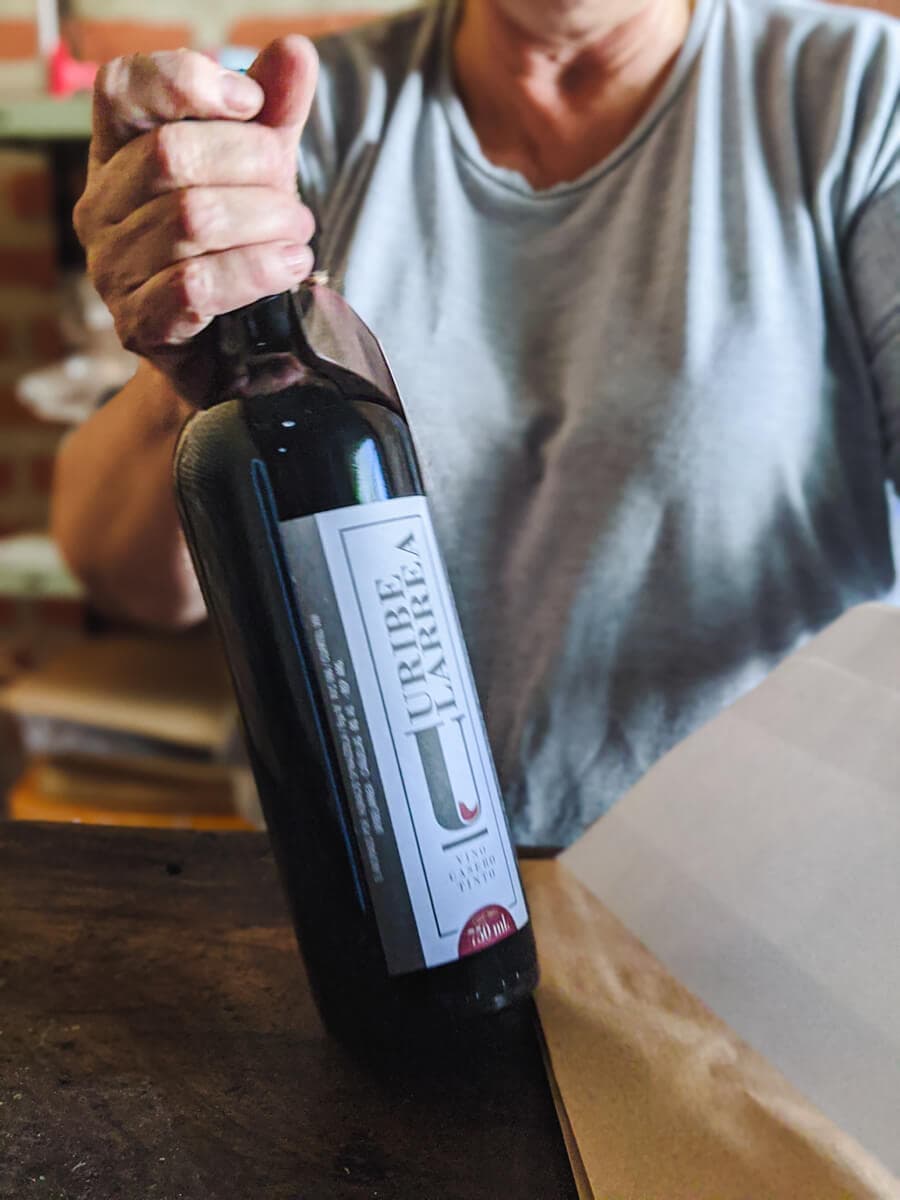 Go Wine Tasting at Vinos Uribelarrea
If there's a winery nearby, you can find me there. And surprisingly (to me) there's a small, family run winery just outside Uribelarrea called Finca Don Atilio.
You have to make a reservation ahead of time, up until 5 pm the day before you plan on visiting.
Check their official website for more information and to make your reservation.
If you plan on renting bikes, I don't recommend biking to the vineyard.
It's a bit further out of town down long, dirt roads and it's best to visit by car.
We showed up without a reservation because I had done zero research for this impromptu day in Uribelarrea, and we got very lucky.
They had just started a tasting and let us jump in in the middle. The wines were excellent.
To be honest, I wasn't expecting much from a winery in the Buenos Aires province, but the quality was very good!
At the end of the tasting, everyone was buying multiple bottles to take home with them, yours truly included.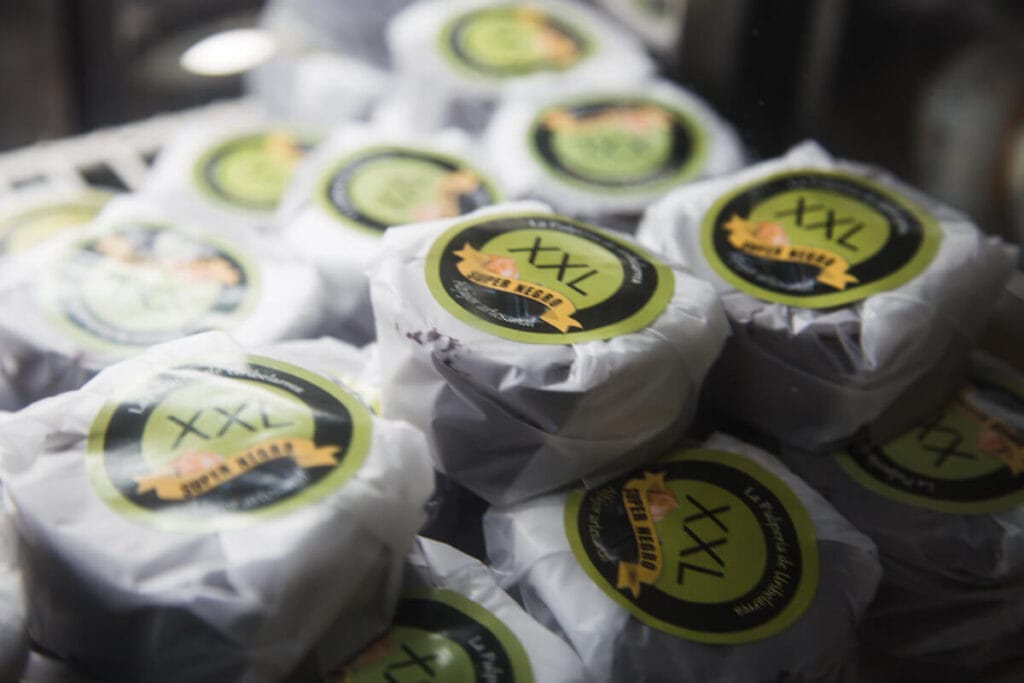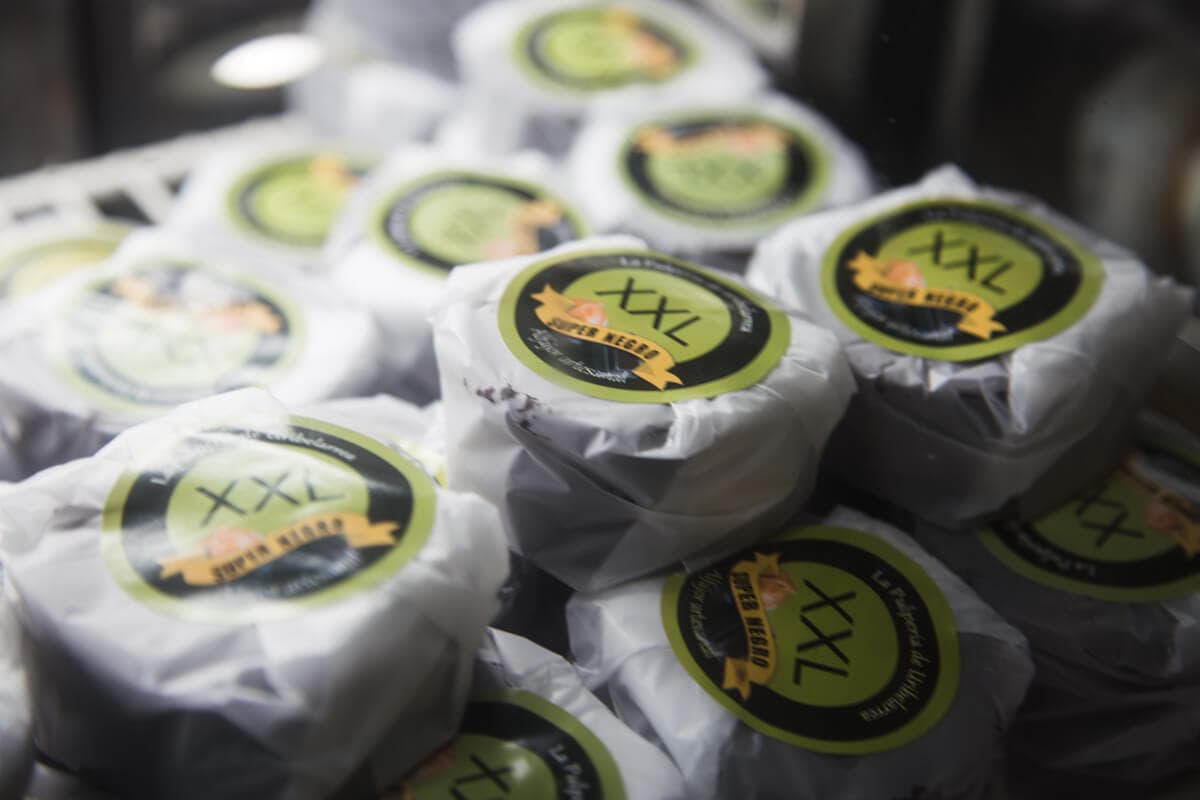 Eat Alfajores (& Try Mate) at Uribe Pulpería
Our wine tasting included a lot of food, so afterwards we were ready for dessert.
The artisanal alafjores at Uribe Pulpería (Hermana Gufani 365) really hit the spot.
They had a lot of flavors to choose from, but let me suggest the XXL alfajor filled with dulce de leche and chocolate.
For something a bit lighter (ha), the blueberry was also excellent.
If you're visiting Buenos Aires and are curious about trying yerba mate, Uribe Pulpería is also a cafe and offers a mate service.
This isn't super common (since mate is typically consumed in private and not in a cafe like coffee), so this is a great chance to take advantage of. The mate + alfajor promo price is also a steal.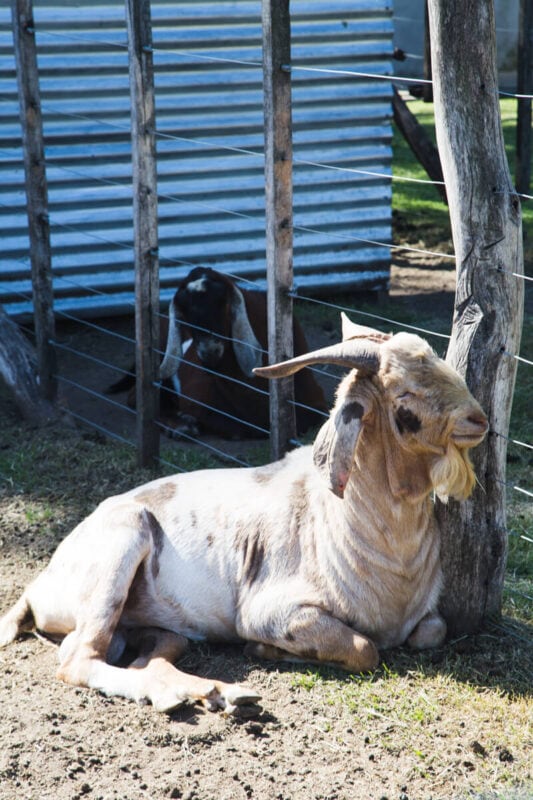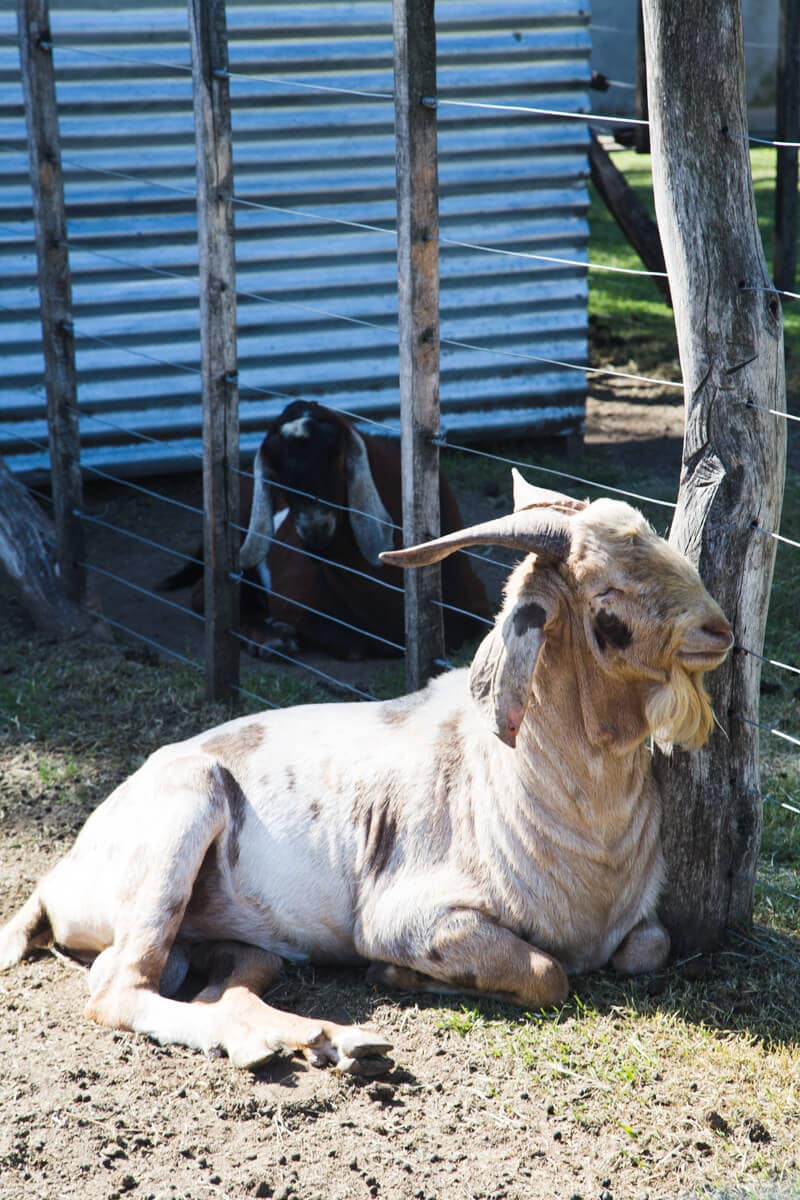 Visit the Valle de Goñi Goat Farm
Uribelarrea started as hub of dairy farms, so obviously you have to visit one!
The Valle de Goñi is a Tambo de Cabras (goat dairy farm), you'll see a sign for it on Ruta 205 before you actually reach Uribelarrea.
It's about a kilometer off Ruta 205 down a dirt road.
We stopped by just to pick up some dulce de leche made out of goats' milk and some feta cheese (delicious on both parts), but you can also stay for snacks in their tea house.
READ NEXT | Small Towns by Buenos Aires: Carlos Keen & Lujan
Hunt Down Filming Locations
So much of this tiny town feels frozen in time and Hollywood agrees with me.
A lot of films (Madonna in Evita anyone?) filmed here!
Pick up a tourist pamphlet with a map at the museum or one of the shops in town, it has all movies that filmed here and their filming locations.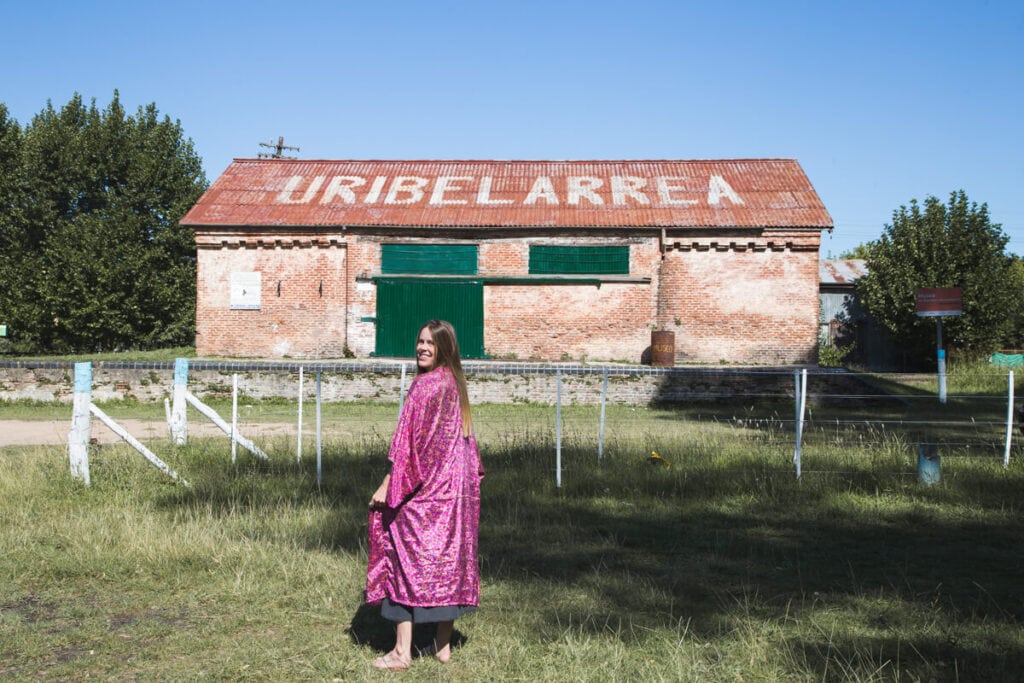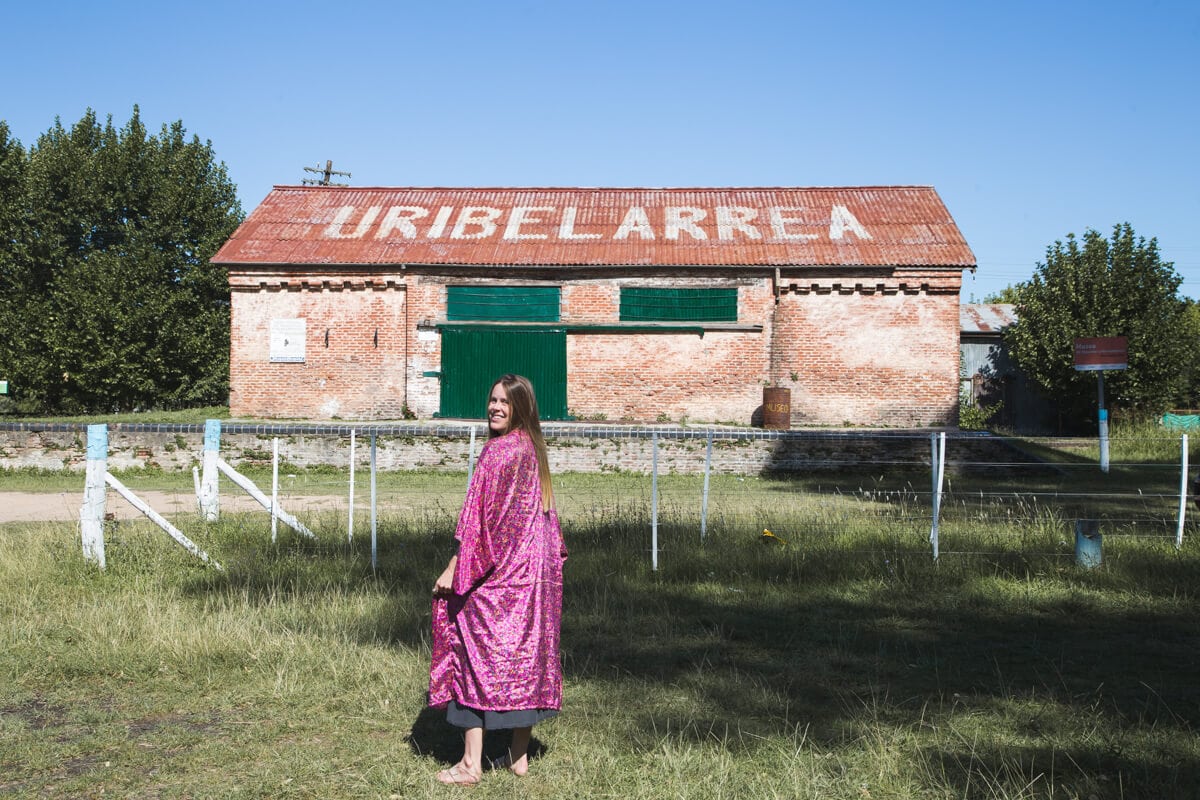 Where to Stay in Uribelarrea
There are a lot of cabins on the outskirts of town that seemed to be very peaceful, the perfect escape from the chaos of Buenos Aires.
For a budget stay, check out La Maína Uribe Posada. It's not only one of the most affordable, but it's also one of the highest-rated places to stay in Uribelarrea.
For a little more room to move with living space and a kitchen, rent a cabin at Cabañas Jamakimel.
They also have a pool, perfect for those hot summer days.
PIN IT FOR LATER