I had my backpacking days, when all I needed was a 6 euro bed and a questionable locker.
They were great days. I felt free and I saw so much of Europe on a shoestring budget, just like the book said.
But I'm not 21 anymore. As I've gotten older I've started to appreciate having a few more creature comforts on the road.
I love experiencing a new destination to its fullest and for me that now includes the lodging.
It's something can make or break a trip.
My husband and I always look for reasonably priced, unique places to stay in Argentina.
Whether it's a tree-house in the Misiones jungle or whale watching from bed on the Peninsula Valdes, it always completes the experience.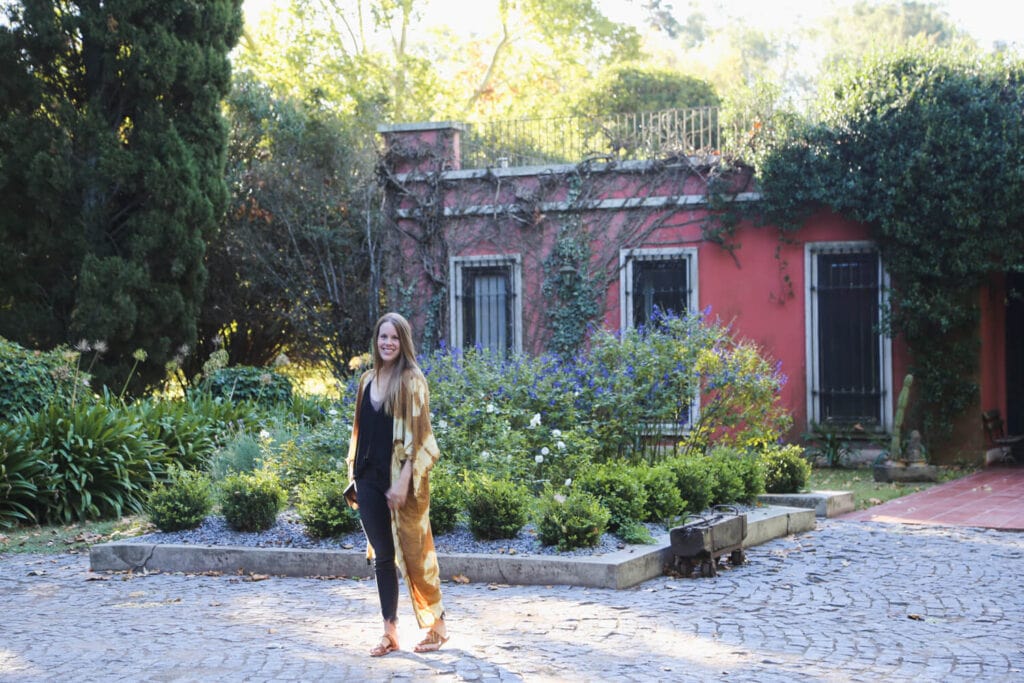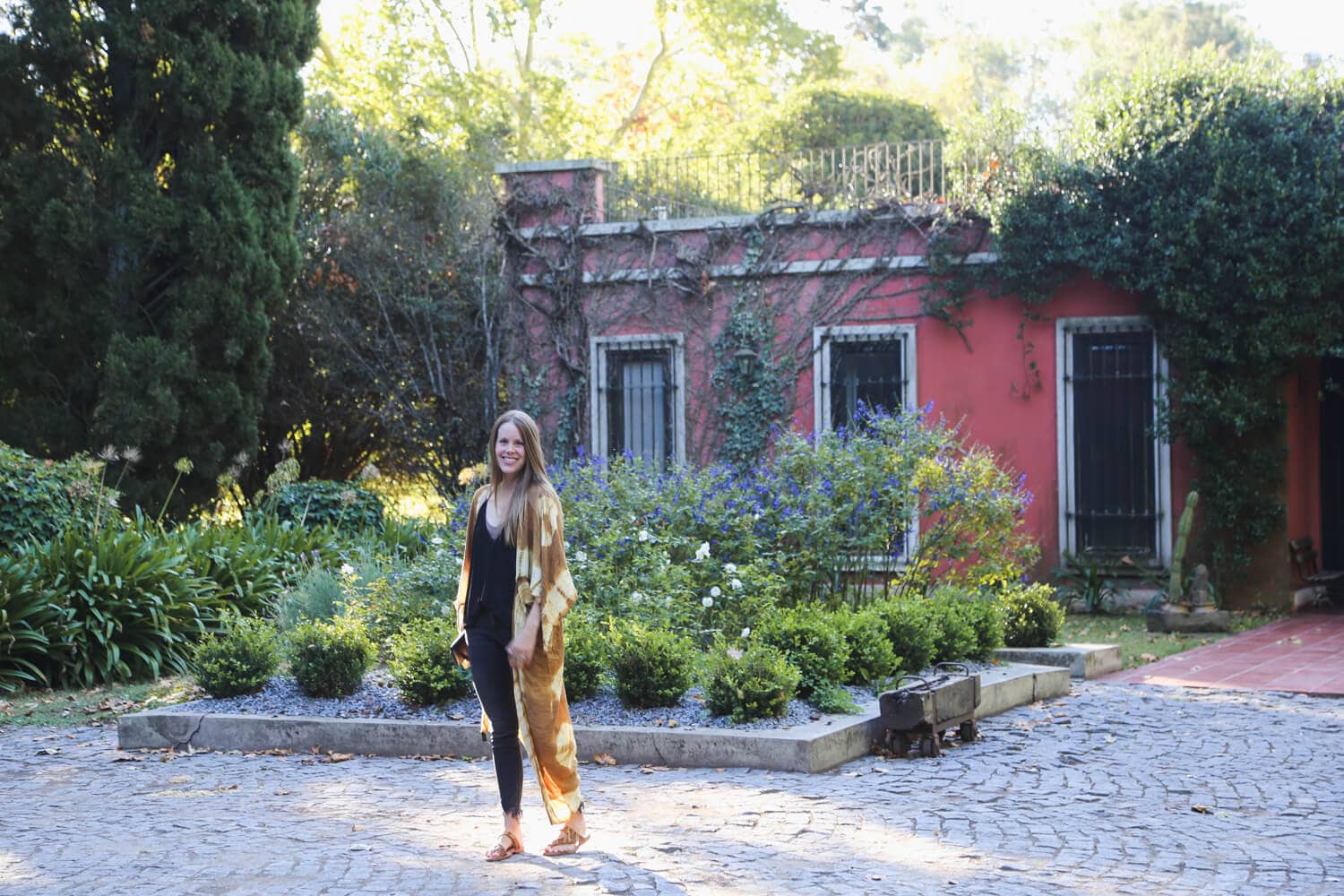 QUICK NOTE: This post contains affiliate links and Sol Salute may receive a commission for purchases made through these links, at no extra cost to you.
The Best Hotels in Argentina (in my humble opinion).
We've been fortunate enough to stay in some beautiful properties along the way.
This post features all of my favorites, some of the best hotels in Argentina.
Get your bags packed because these tempting lodges will have you booking flights.
Quick note: Some of the hotels in this post invited us as their guests in exchange for a review. Others we paid for out of pocket. All opinions, no matter how hyperbolic, are genuine and 100% my own.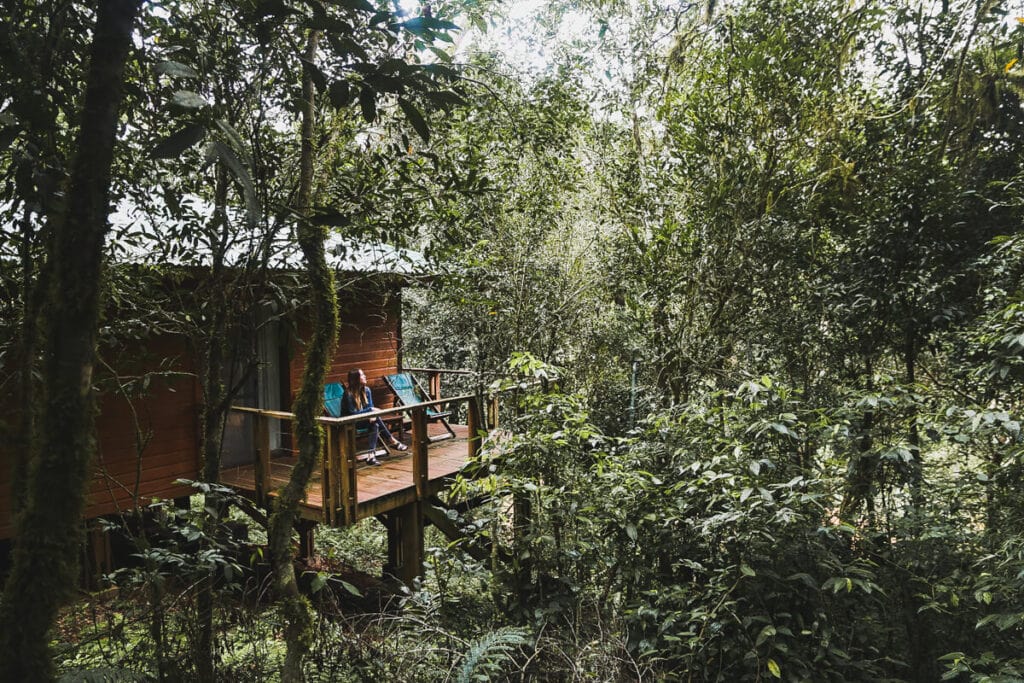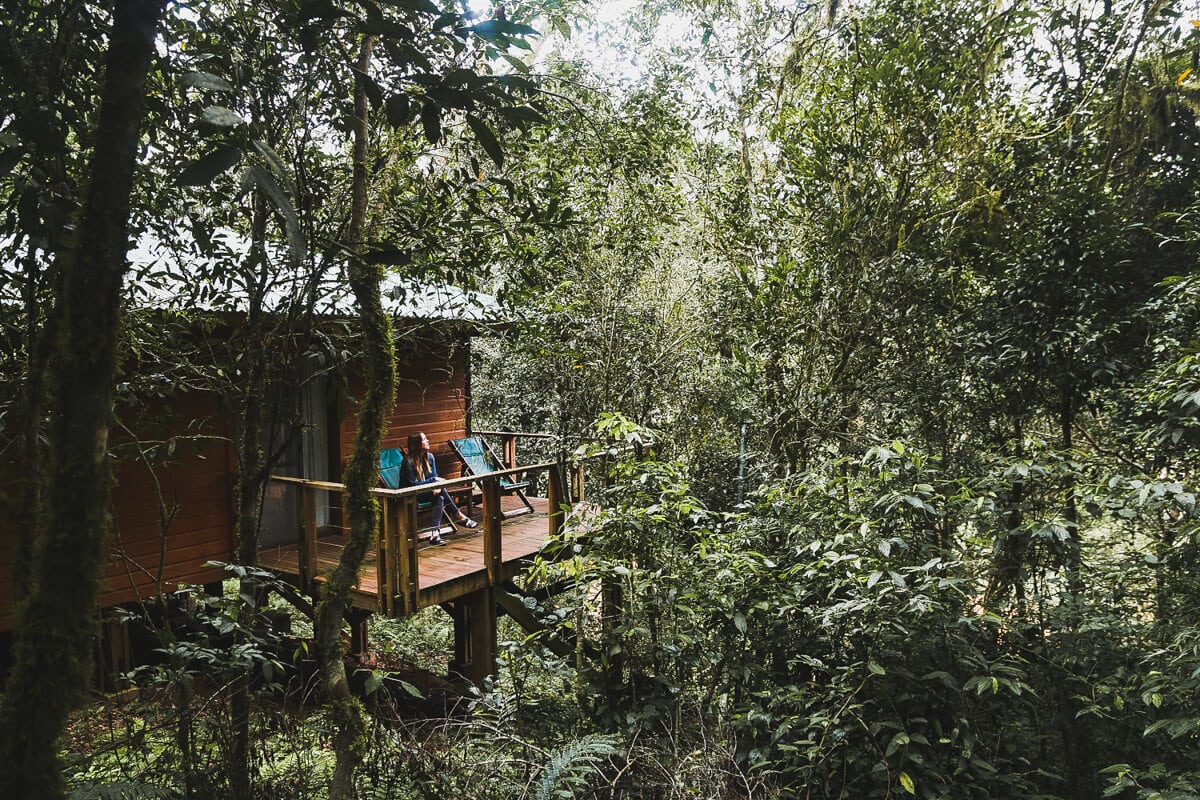 Live in a tree house in the Misiones Jungle
While the northeast of Argentina is famous for Iguazu, there is so much more to see there.
Excited to dive deep into the Argentine rain forest, I booked a room at the Mocona Virgen Lodge by DON.
It was the ideal base to see the less famous but still very cool Mocona Falls.
The property is hidden away in the jungle. We weaved through the trees across wooden catwalks and stairs to reach our room, a literal treehouse!
The property also boasts an infinity pool, ideal for the sweltering afternoons in the summer months.
Our rate included all of our meals and activities such as zip lining.
There are hiking trails, waterfalls, and wildlife (I woke up to the sound of monkeys running across our roof!).
For a unique Argentina hotel in an even more unique destination, click here to book a room at the Mocona Virgen Lodge.
Planning to Visit Buenos Aires? Click Here for my Complete Guide on Where to Stay in Buenos Aires.
Sleep Among the Vines in Mendoza
Mendoza is my happy place. There is no better feeling than sitting in the afternoon sun at the foot of the Andes with a full glass of Malbec in your hand.
That's why I always recommend that you book a hotel in the Uco Valley. Get out of the Mendoza city proper, real paradise is sleeping on a vineyard.
My favorite winery is Bodega la Azul, so I was so excited when they invited us to stay at their guest house, Casa de Huéspedes La Azul.
The tiny boutique hotel is tucked away in the back of the property.
After a long, tough day of wine tasting you can kick back at their pool or take a walk through the vines.
The building is built with locally sourced materials, notable in the large river stones that make up most of the walls.
Decor focuses on Argentine artisan wares like colorful woven blankets from the north.
Casa de Huéspedes La Azul is ideal for a relaxing escape in Mendoza. If you want to disconnect, with excellent food and wine.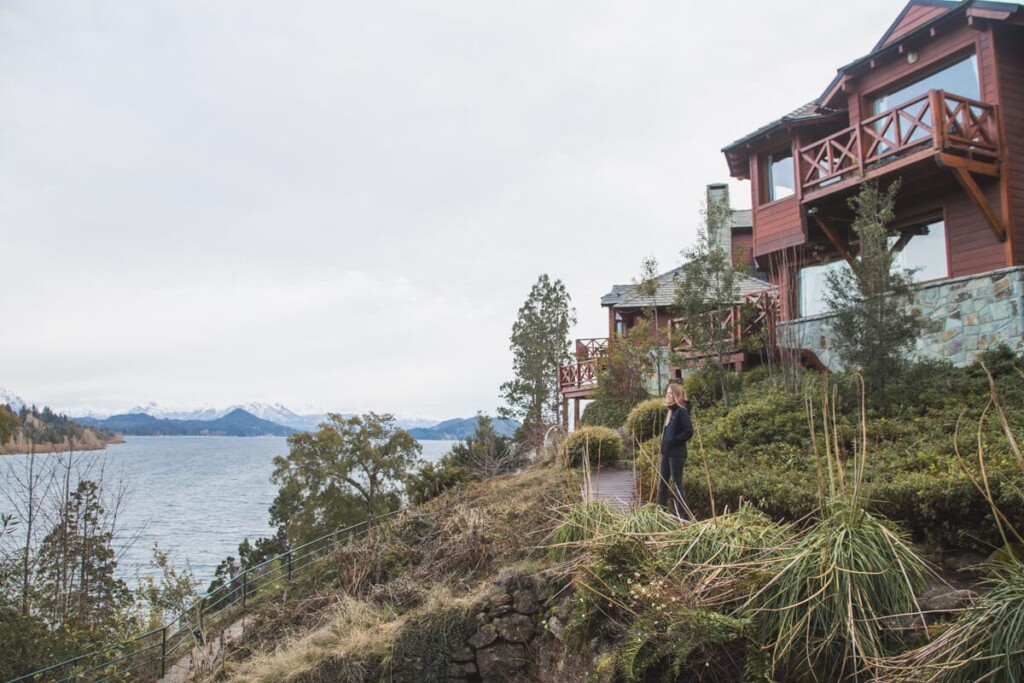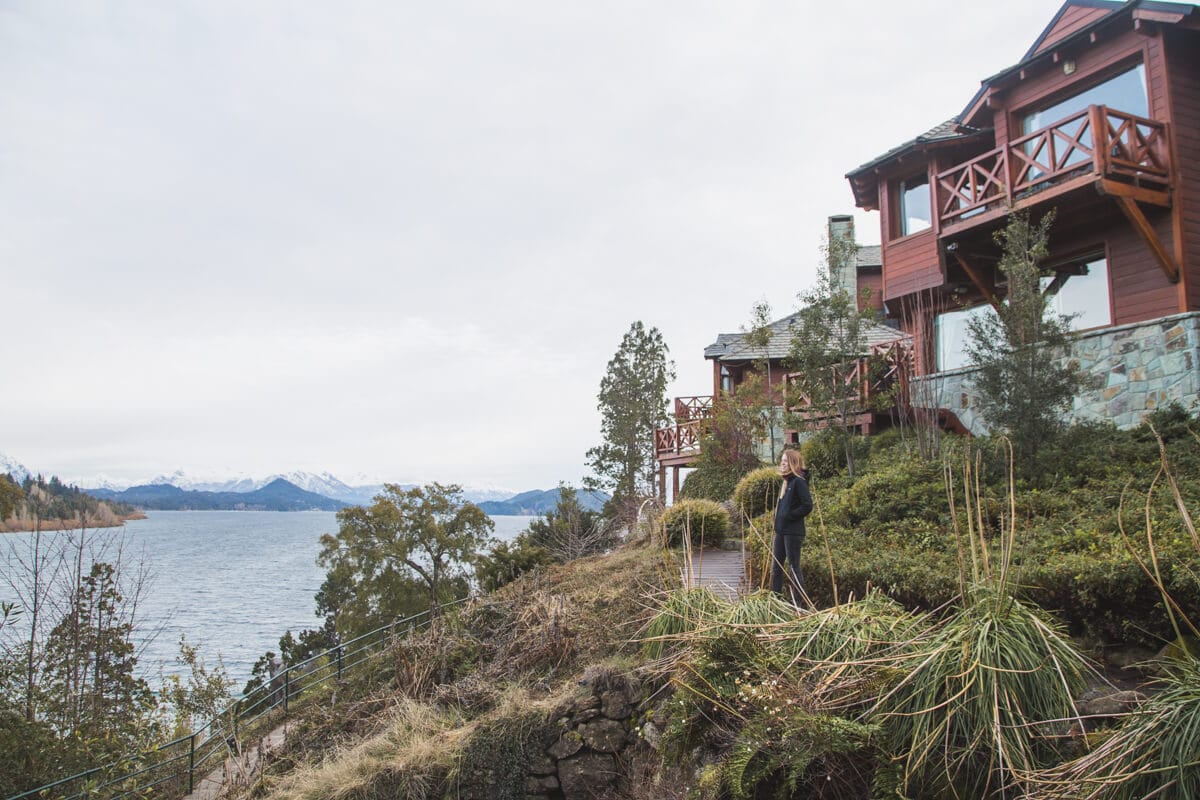 Rent a Private Spa in Bariloche
Bariloche is one of the most popular destinations in Patagonia, and when you see the countless lakes, mountain views, and blocks filled with chocolate shops it is easy to understand why.
We were lucky to be guests of the Charming Lodge on the shore of Lake Nahuel Huapi for two nights.
My husband went skiing, but I barely left the hotel. Why bother, when it's so relaxing and the views from the bed can hardly be beaten?
The best rooms house their own private spas. Our room had a Finnish Sauna, A Scottish shower (that I didn't know existed until Charming), and an enormous jacuzzi with a view of the lake.
Since my husband was skiing in Bariloche, the spa was a welcome site at the end of the day.
Whether you're hiking in summer or hitting the slopes in winter, this lodge is the perfect way to soothe your aching muscles each night. The restaurant was excellent and reasonably priced, so we barely even left the property.
Click here to reserve your private spa.
Go Whale Watching in Bed in Patagonia
If you love wildlife, then a trip to the Peninsula Valdes on Patagonia's Atlantic Coast should be on your bucket list.
Species like elephant seals, sea lions and penguins come here to mate every year, making it one of the best places in Argentina to see wildlife.
The most popular activity of all is whale watching.
The Southern Right Whale also comes here to breed each year (best seen from Sept-Nov). Most people visit on a day trip from the larger Puerto Madryn. But may I propose an alternative?
Staying at the Oceano Patagonia Wild Coast Residence in Puerto Piramides is the ultimate game-changer.
Staying on the peninsula itself betters the experience 100 fold. The best part of this eco-friendly beach-front property? You can see and hear the whales from your bed!
As we cooked our breakfast each morning (with the hotel provided fresh ingredients), we opened the balcony doors to listen to the whales in the bay. It was epic.
If you take one thing from this post, let it be this: skip Puerto Madryn and stay at Oceano.
Click here to check availability. You're welcome.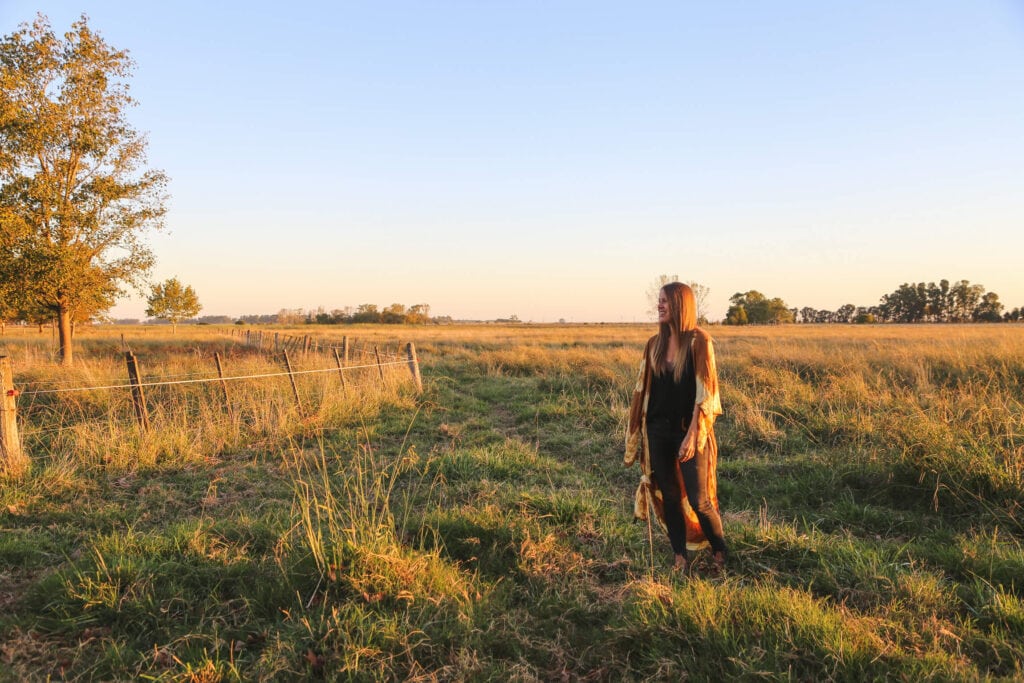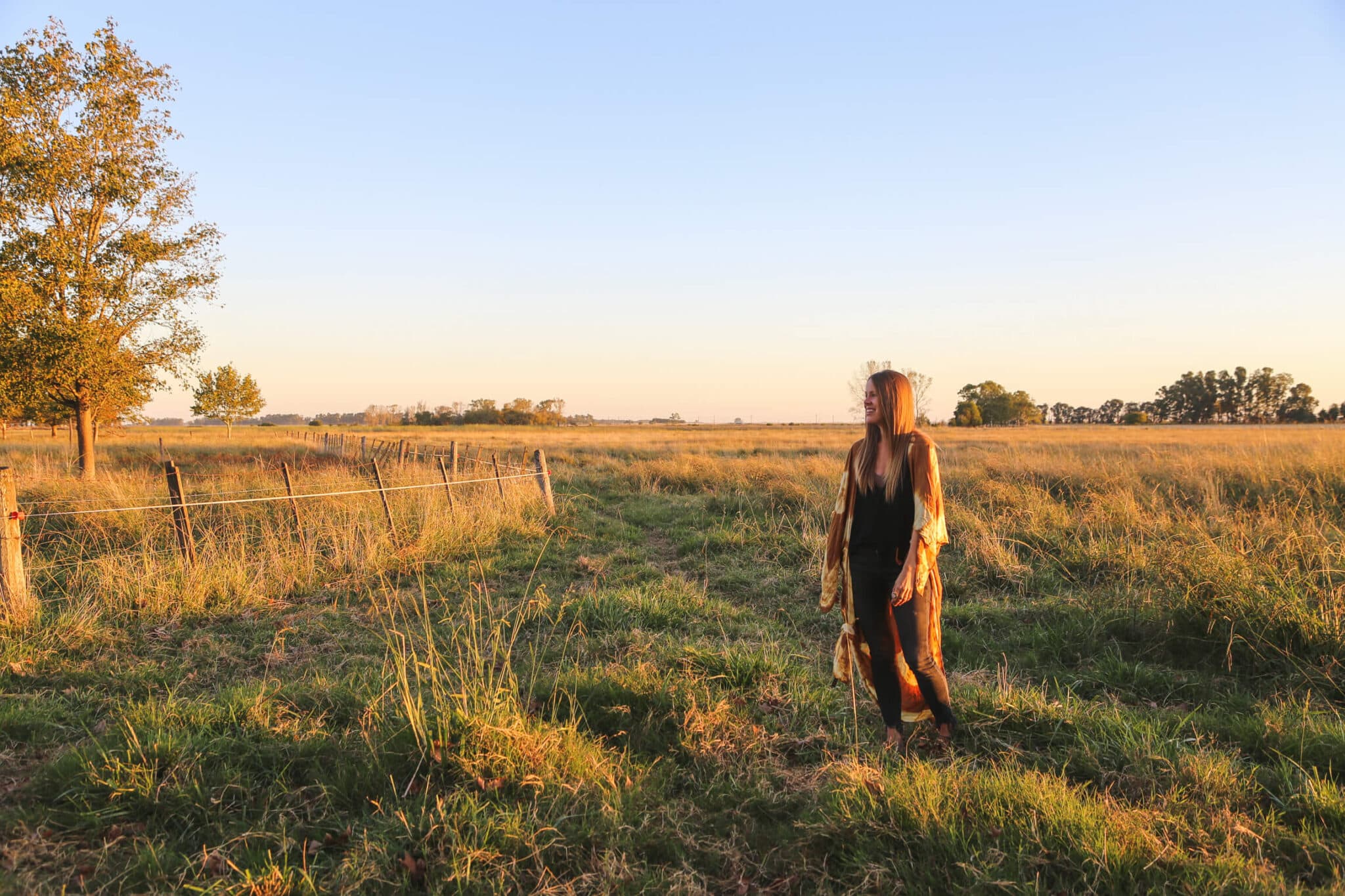 A Luxury Estancia near Buenos Aires
If you visit the bustling metropolis of Buenos Aires, make sure you save time to enjoy the rural culture of the pampas. No trip is complete without a visit to an estancia, or working ranch, in the rural countryside.
There are plenty to choose from near the cute town of San Antonio de Areco, but earlier this year we were invited to visit a luxury estancia in San Miguel del Monte.
It was a bit off the beaten path and we were well-rewarded.
La Bandada is a gorgeous property. Driving down the dirt path, passing the resident horses along the way and breathing the fresh air was the perfect welcome.
It was a wonderfully peaceful weekend. Our time was spent lounging by the pool, lounging on the patio, basically lounging.
There was also some excellent food and wine to be had and a fun horseback ride across the property.
The best part of the day was walking through the pasture to watch the sunset and returning to a lit fire in our room's fireplace.
Click here to reserve a room and experience rural Buenos Aires, and click here to read more about our weekend at La Bandada.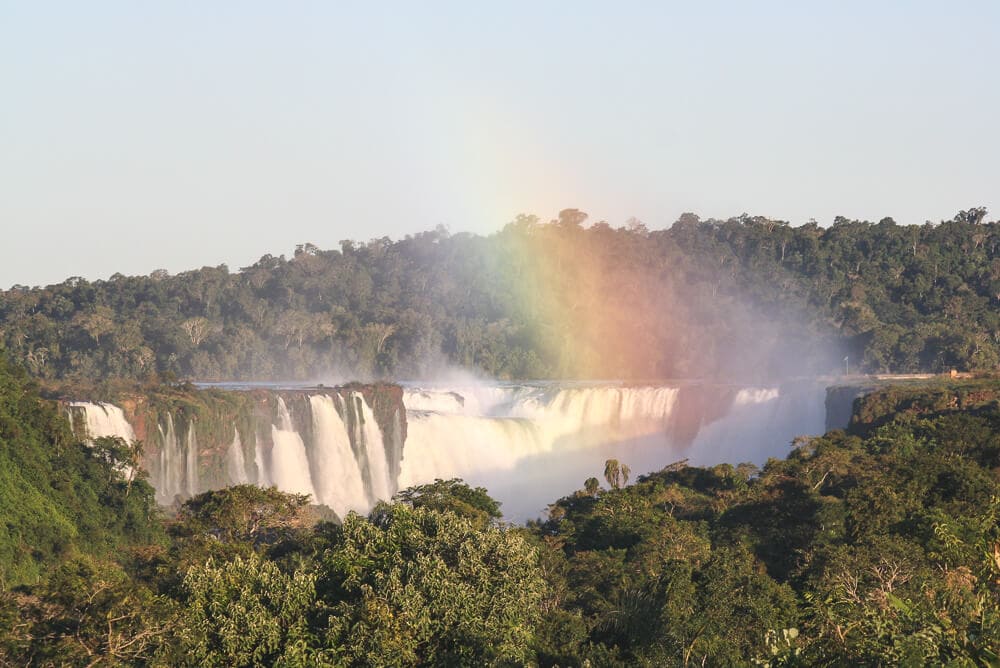 Sleep with a View of Iguazu Falls
There is no shortage of hotels in Iguazu, but only one is a stone's throw from the falls, inside this Argentina national park.
When I took my parents to the falls a few years ago they treated me to a room at the Gran Melia.
My room's balcony had a view of, you guessed it, Iguazu Falls. Nothing beats returning to your room at the end of the day with that view of the devil's throat (just be sure to close your door, because the monkeys will rob you blind).
The rooms here aren't anything special, a hotel room is a hotel room. What you're getting here is location, location, location.
Iguazu Falls are a twenty minute bus ride from town (and the other hotels). You have to plan your day accordingly.
If you stay here, in contrast, you can come and go as you please. We were the first ones in the park at 8 am, enjoying completely private views that would be crowded with tourists in just a few hours.
We could return to our room for lunch and a swim, before going back into the park to see the falls at sunset when the wildlife was more active.
If you're visiting Iguazu (read my guide to the falls here), then I strongly recommend staying inside the park at the Melia, reserve here. It made our trip.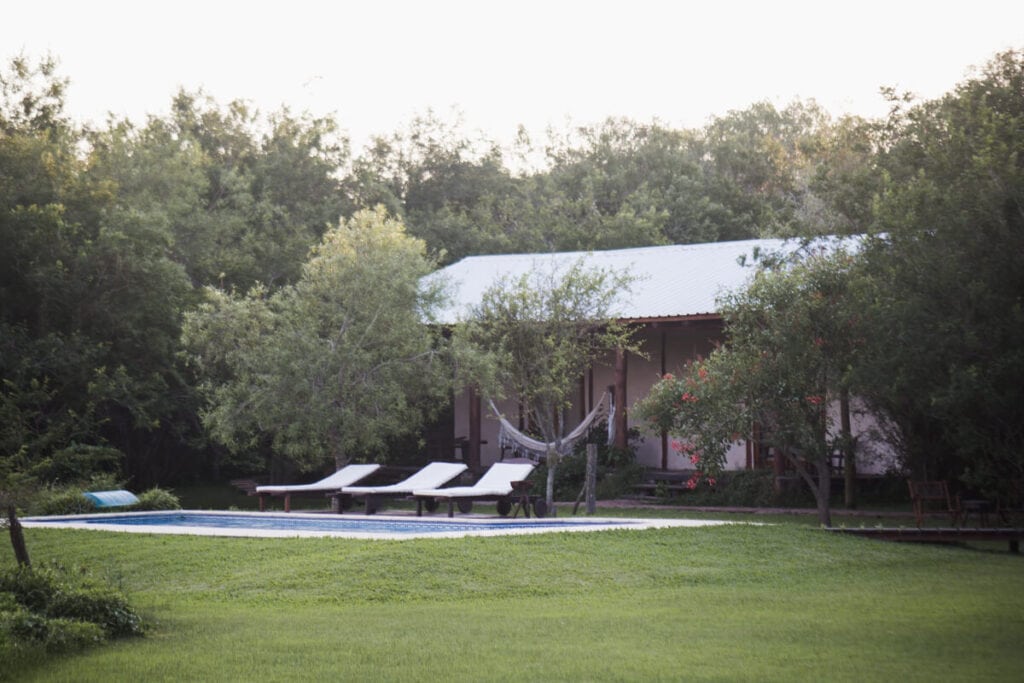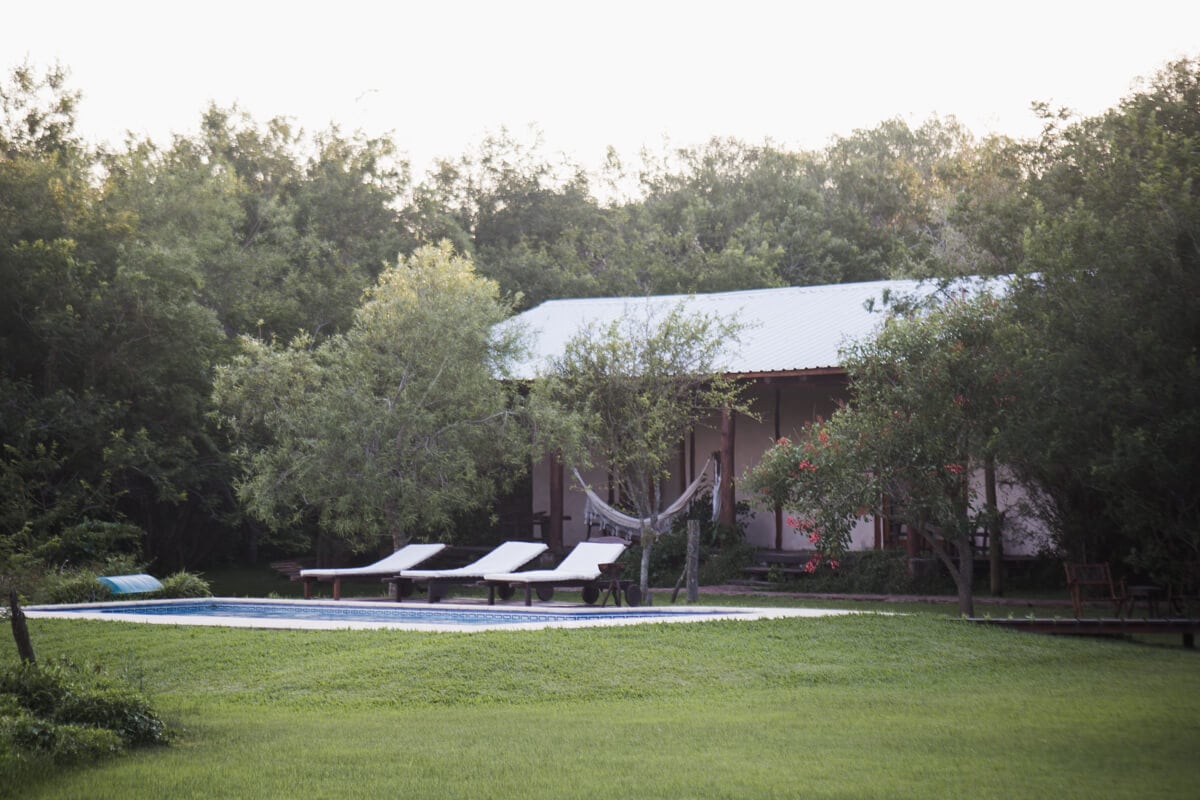 Explore Argentina's Isolated Wetlands
Rent a room at the boutique lodge, the Ecoposada, in the northeastern province of Corrientes to explore Los Esteros del Ibera.
If you're an outdoors enthusiast and wildlife lover, this trip should be at the top of your bucket list.
The wetlands are one of the best places to see Argentina animals.
By staying at the Ecoposada, you'll be sleeping steps away from the wetlands. Relax by the pool and look for marsh deer, exotic birds, and caiman from the comfort of your lounger.
This intimate lodge includes full board (three meals plus tea time) and a set number of excursions.
By staying here, you can let go of control and know you'll have an epic wildlife-filled trip.
Click here to check availability and rates at Ibera's Ecoposada.
The Best Hotels in Argentina
Wherever you go in Argentina, you're in for a great trip. I love living here and being able to continue discovering new destinations and unique properties.
As I travel and discover new hotels in Argentina, I'll be sure to update this list!
Have you been here before? What were the best hotels in Argentina during your trip? Let me know in the comments!
PIN IT FOR LATER