As a podcast addict myself I was thrilled when Chris at the Nomadic Foodist podcast reached out to have me on his show.
It was a fun conversation about all my favorite things: travel and food.
If you're looking for a casual listen, just a conversation between two food lovers, you'll love this episode.
We discussed all our favorite spots to eat in Buenos Aires, so you'll even discover some good gems to visit when you come to BA!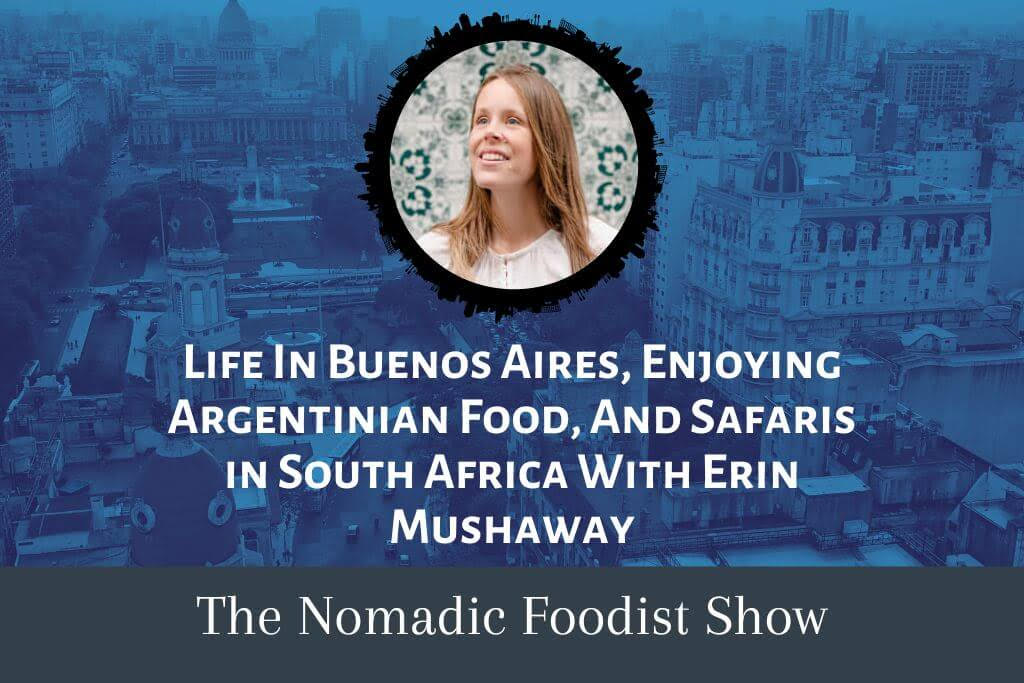 Sol Salute on Nomadic Foodist Podcast Episode
Here's everything we talked about:
Why do I travel and how I got here
My study abroad in Granada, Spain (and why they have the best tapas in Spain)
Our favorite empanadas in Buenos Aires
Argentine Asado and how it represents culture here as a whole
My favorite food experiences in South Africa
How Mexico City surprised me
Some useful tips for your next trip to Buenos Aires and Argentina overall
Where to listen?
Click the player below to listen right here and now or find it in your favorite podcast app below:
Read more on his website's show notes to find all the places we discuss and relevant blog posts.