Welcome to my series of embarrassing travel stories!
This particular anecdote is about getting terribly sick in the airport in Istanbul.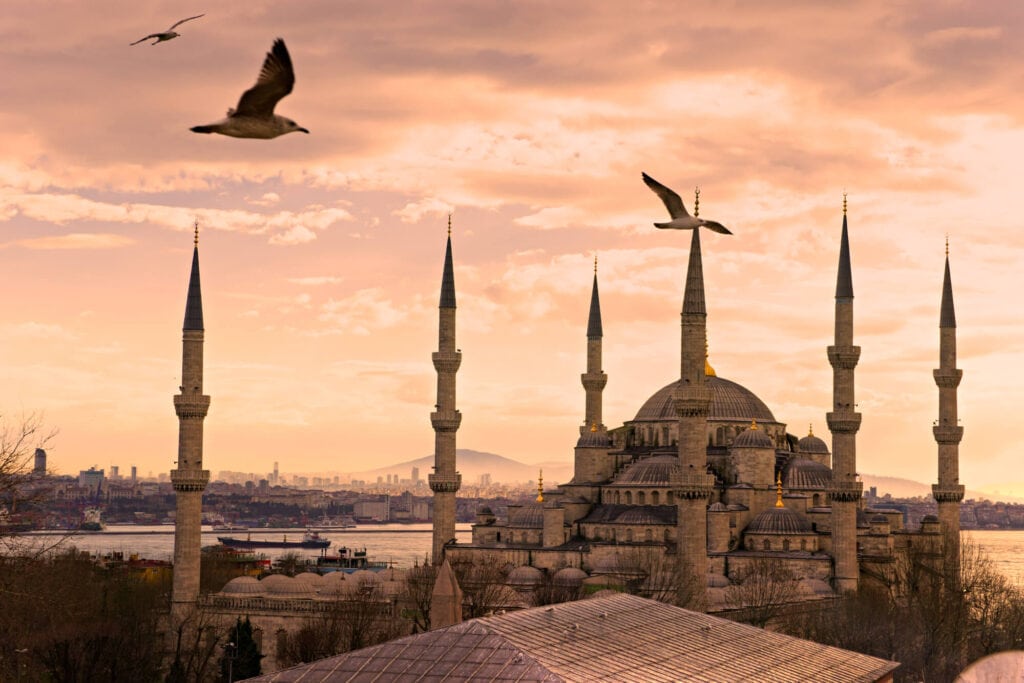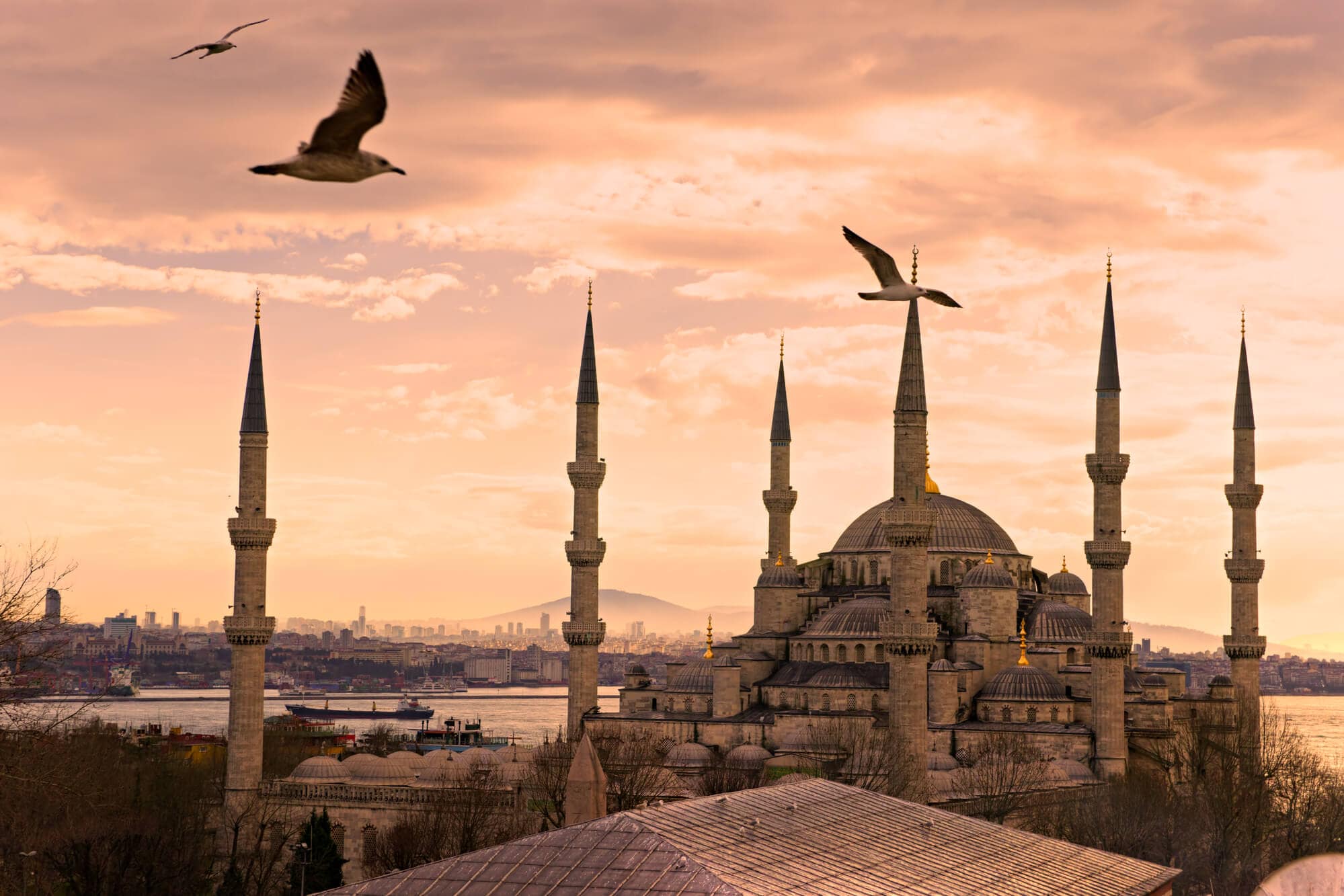 QUICK NOTE: This post contains affiliate links and Sol Salute may receive a commission for purchases made through these links, at no extra cost to you.
Honeymoon in Istanbul
We decided on the romantic Amalfi Coast in Italy for our honeymoon back in 2013. Turkish Airlines was offering irresistible promotions that included layovers long enough to explore Istanbul on the way to Italy.
I booked those cheap tickets faster than you can say "Turkish delight."
Never Travel Exhausted
Everyone is exhausted after a normal wedding. But I planned our Texas wedding from Argentina, five thousand miles to the south.
So when I flew home a week before the wedding there was a lot of work waiting for me.
Work I did while also showing my Argentine family around my small town. After the wedding, the Argentine Tour de Texas continued to Austin and San Antonio.
The point of all this backstory is: for two weeks I had been moving non-stop.
By the time we boarded the plane for the long flight to Istanbul I was running on fumes.
We arrived in Istanbul at 4 pm and those fumes helped me enjoy a full evening exploring markets, a mosque, and a delicious dinner.
Exhausted as I was, jet lag didn't let me sleep.
When we got up before the sun for our taxi back to the Ataturk Airport, I had no more fumes left.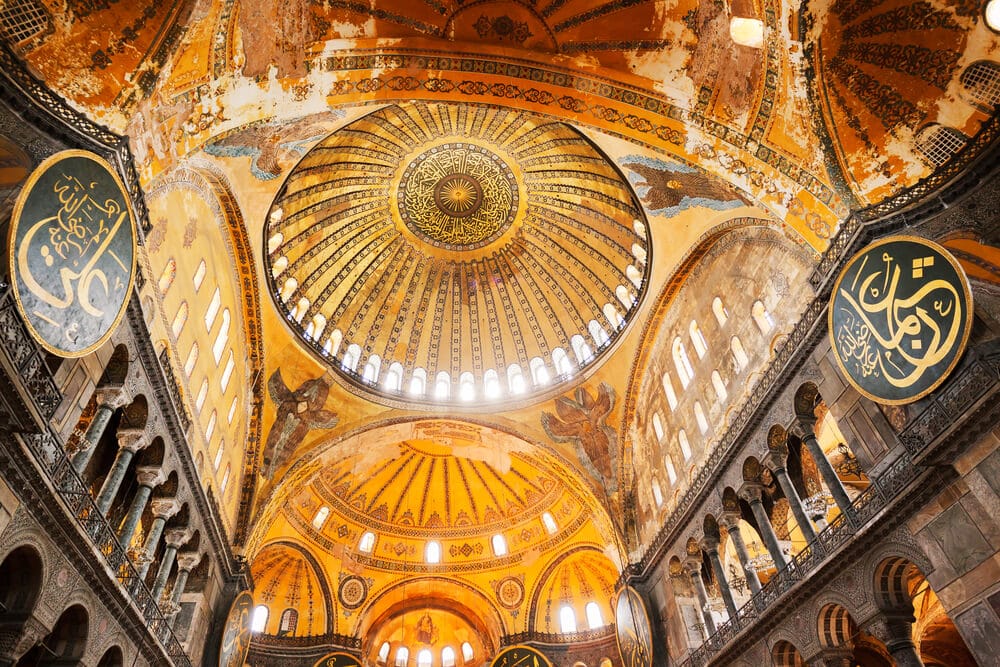 Unwell at the Airport
Go long enough without rest and your body will begin to protest.
While in the interminable line to check in for our flight I started to feel very unwell.
We'd been waiting for ages and we were so close to the front.
Martín told me in no uncertain terms that leaving the line and losing our spot was NOT an option.
So I just looked longingly at the women's room sign in the distance.
A short eternity later, our bags checked and boarding passes in hand, I sprint to the women's room.
The room had the sign above it, that international symbol of a stick figure in a triangle dress.
I run in. I grab a trash can and get sick.
And that's when I look up and realize, this is not a bathroom.
There are shoes around the entrance and a sink at ground level to wash feet. I was in the airport's prayer room. I had just thrown up while multiple women were praying.
Head down, I slinked out of that room so damn fast, to find Martin laughing.
Let this be a lesson that rest and self-care is and always should be a priority! Do not run yourself too thin lest you too one day desecrate a prayer room.