Looking to navigate Argentine bureaucracy and get your Argentina driver's license in Buenos Aires?
It's honestly not that hard, fairly organized, and in my experience, painless!
Here's the step-by-step procedure to get you on your way to driving like a local in Argentina.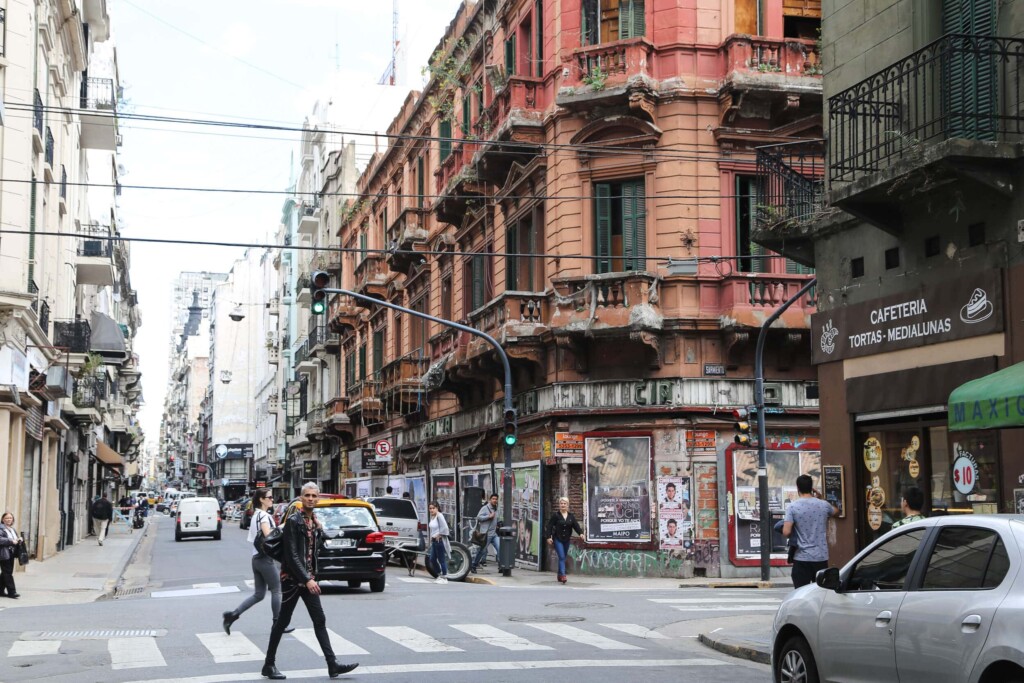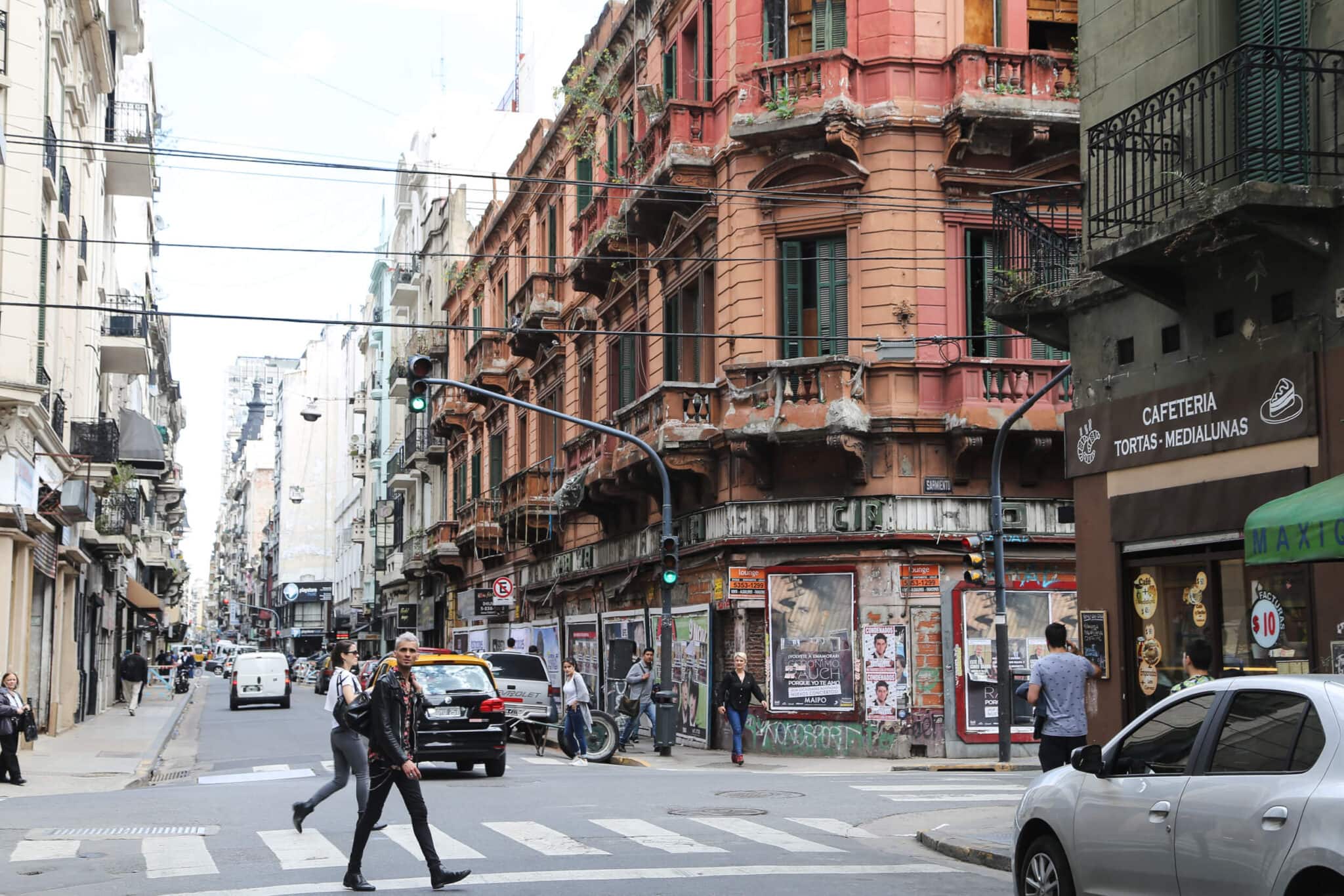 QUICK NOTE: This post contains affiliate links and Sol Salute may receive a commission for purchases made through these links, at no extra cost to you.
How to get an Argentina Driver's License in Buenos Aires
Anything involving bureaucracy can feel quite daunting in a new country, especially one that seems so much less organized than home.
But you'd be surprised at how efficient the process of getting your driver's license in Argentina actually is.
They've really modernized their website and it's chock full of useful information.
However, you do need to go through quite a lot of steps and if you're new to Buenos Aires, or your Spanish is rusty, it can be a bit intimidating.
After 8 years in Argentina, I finally got my local license.
Here's how to get your Buenos Aires driver's license, step by step with all the links and forms you'll need.
Validate your Foreign License
If you already have a driver's license back home, you'll need to get a certificado de legalizacion.
What's that? An official government document that proves that your license (another official government document) is legit.
Redundant?
I think so.
Unfortunately, this document doesn't exist in the US.
I've heard you can get something from your state's Department of Vehicles, then have that apostilled by the Secretary of State. This is a headache I didn't want to deal with.
If you don't want to go through all of this, you can still get your license, you'll just be starting out as a beginner, or principiante.
If you do manage to get it or your DMV is more cooperative than mine, you can skip this beginner step.
Consequences of getting a beginner's license:
You have to take the practical driving test.
For 6 months you have to display a large sign on your windshield and back window.
For 6 months you can't drive on roads with a speed limit over 70 km/h.
For 2 years, there is a zero-tolerance policy for drinking and driving.
Not from the US? This is probably easier for you. Check with your embassy to see if they'll produce a certificado de legalizacion for you.
Schedule your Appointments
1. Psicofísico – First you need to schedule your psicofísico. This is when you'll present your documents, take your photo and take hearing & vision tests. This can be done only at the Comuna 13 in Belgrano (most convenient if you're in CABA) or at the main Roca location (Av. Cnel. Roca 5252/4 1084, Buenos Aires). You can make your appointment online here.
2. Curso de Educación Vial para Otorgamiento– Next you need to sign up for a 6-hour driver's education course. There's no way to sign up for this online (it would be too easy to be able to sign up for both online, no?). After making the psicofisco appointment online, I went to the Belgrano Comuna 13 on Av. Cabildo 3067.
They scheduled me for the week before my psicofisico. The class takes place over 2 days, 3 hours each day. At the Roca location, it's possible to complete it in one 6-hour day. Be on time. If you're late, you won't be allowed in. Bring a pen and paper to take notes.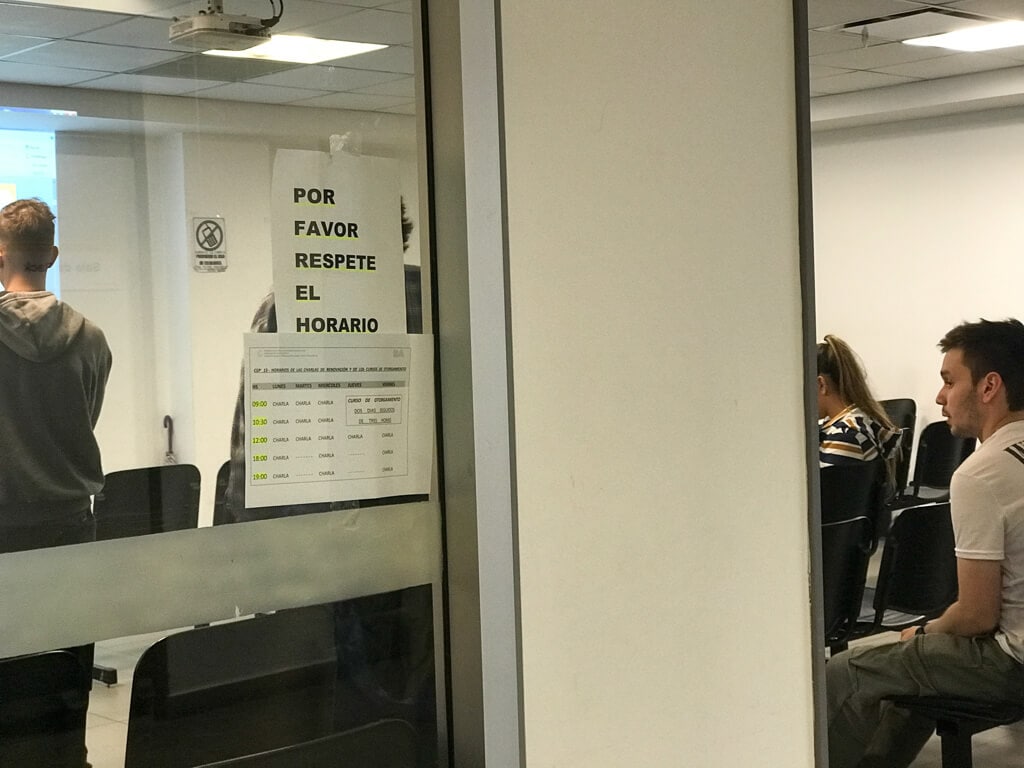 Required Documentation
A week before your psicofisico appointment, you'll be sent a reminder from the city.
At the bottom of this email you'll find the screenshot pictured below: a list of payments you need to make, print, and bring with you.

Bring all of the required paperwork with you to your psicofisico.
The easiest way to get your payments and receipts in order is to go through the links at the bottom of the reminder email from the city (see above).
List of Required Documents:
DNI, original, and 1 photocopy (front & back)
CENAT – This is your driving record (antecedents). It costs $180 pesos. Pay before your appointment and bring your certificate and proof of payment.
Certificate of Completion from your Curso de Educacion Vial
Pay for the tramite & bring the receipt – You'll need to generate your "boleta de pago" first, print it and bring it with you. The easiest way to pay is at the terminals located in the Comuna 13 building. (I did this when I came in for the psicofisico). They're located on the first floor to the left of the information desk. Type in your DNI and it will bring up any pending fees, just swipe your card and print the receipt.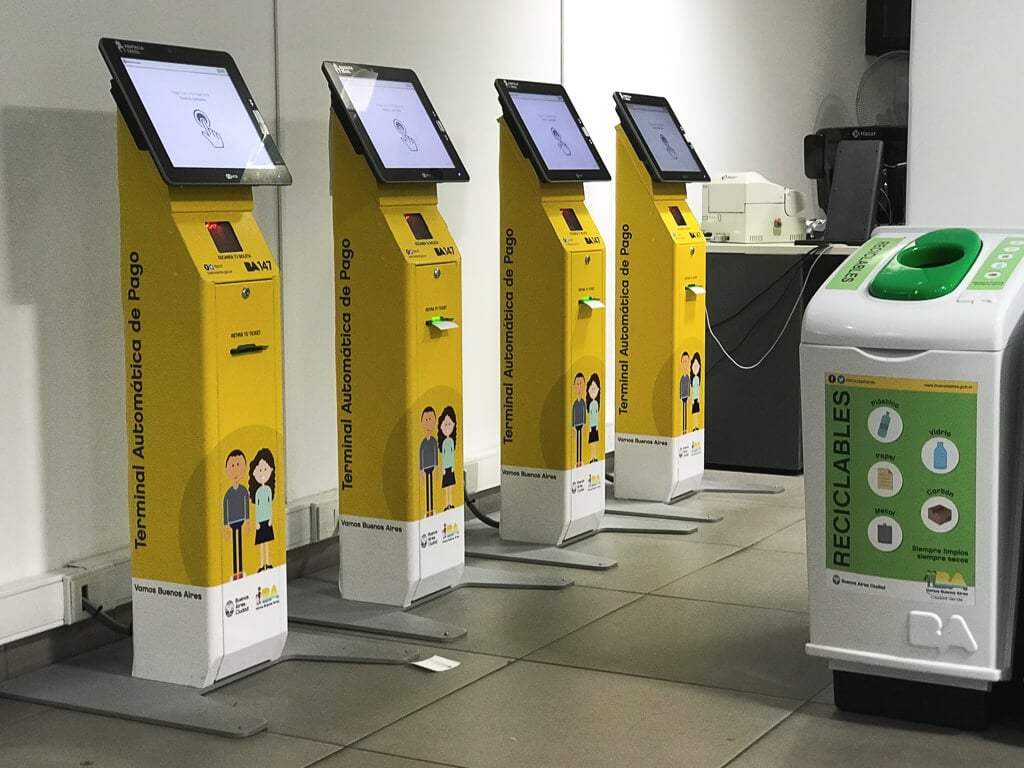 Psicofisico
When you arrive, check in at the information desk on the first floor at Comuna 13.
They'll give you a number. Wait in the driver's license area in the back left corner of the first floor for your number to be called.
You'll be called within half an hour after your scheduled time (but arrive 15 minutes early). I was there for a little over an hour.
They were very friendly and helpful. I was missing one receipt and she told me where to have it printed next door and let me come right back and finish the process.
After your documents are processed it's picture time, say cheese! After the photo you go from room to room of tests: visual, hearing, psychological, and medical. It's all very easy and quick.
When you're finished, you'll be issued a form with all of your information. 
Make sure your information is written correctly.
This is important, it's what will go on your license. Next is the theoretical test. You can take it now or at a later date.
This form is valid for 90 days so you have 3 months to complete the practical and theoretical exams.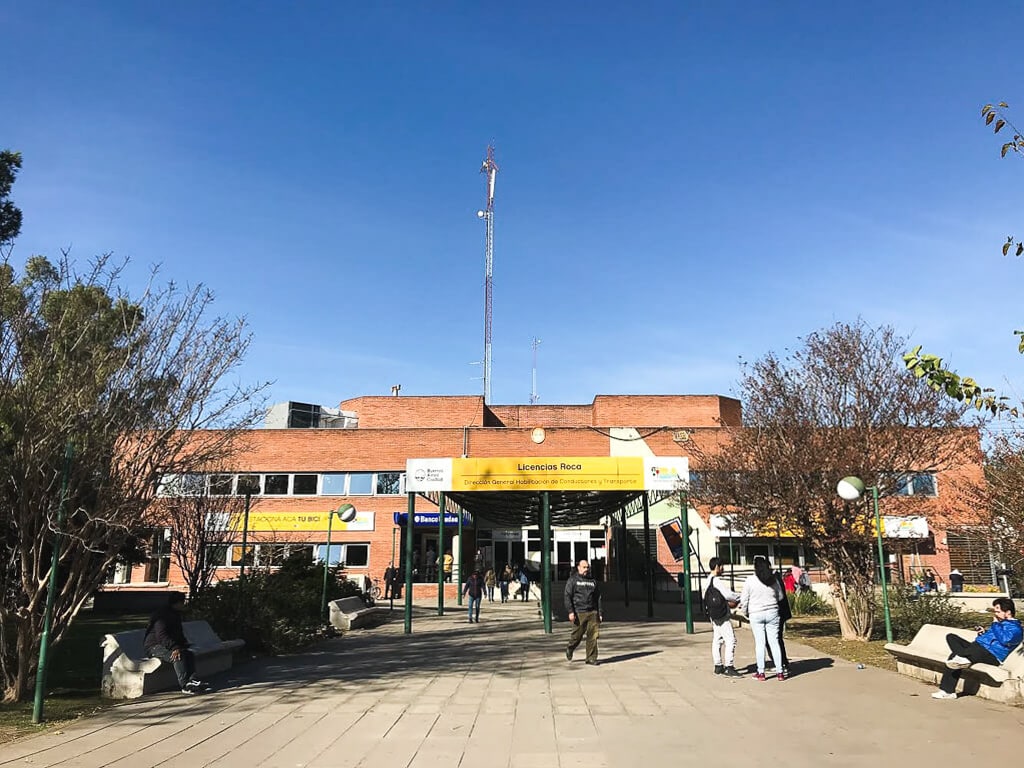 Theoretical Exam
You can take this test at either Comuna 13 or at the Roca location.
If you don't have to take the practical exam, then Comuna 13 is likely more convenient.
You can take the test right after your psicofisico (no special appointment required).
Details & Study Material
Bring your psicofiisco paper, or "ficha"
30 Multiple Choice questions
You're allowed 45 minutes (it took me less than 10)
Study these practice questions. My only preparation was reading through these questions, 30 of them will be on the real test you take.
Studying for a moto driver's license? Then study these practice questions.
For more information, click here. There's a simulation test there to practice with. You can take it as many times as you want.
Practical Exam
If you're going for a beginner's license, you'll need to take the driving test after completing the theoretical exam (in that order).
I took both tests together at Roca to knock them out together and quickly.
If you were able to validate your foreign license, you can disregard this, you're already finished.
Details on the Driving Test
Bring your psicofiisco paper, or "ficha"
The driving exam is conducted at the Roca location only: Av. Cnel. Roca 5452, Buenos Aires, Argentina
Bring your own car and a partner (who would logically be driving you there, since you have no license)
No car? You can rent a vehicle there
No appointment is needed
Exams are conducted until 3 pm, but I'd get there by 2:30 at the latest to make sure they can squeeze you in.
My experience: The instructor didn't get in the vehicle with me. I did the test simultaneously with 5 other drivers while he watched us. First, we all had to parallel park, then drive in reverse in a circle without hitting the curb, and finally weave through some cones. If you're an experienced driver it is painless.
Congratulations!
You made it. After passing both exams, you can pick up your license.
You'll need to pick it up in the same location where you did your psicofisico. So, I had to go back to Comuna 13.
To get your license, BRING ALL OF YOUR DOCUMENTS.
Everything you turned in for you original appointments such as proof of payment, CENAT, etc, throw nothing away!
Read more of my Buenos Aires Expat resources: