One of the most exciting things to do in Big Bend National Park actually involves not only leaving the park, but leaving the country altogether!
Big Bend shares 118 miles of the Rio Grande with Mexico, and it's possible to cross this border and spend the day in the small village of Boquillas Mexico.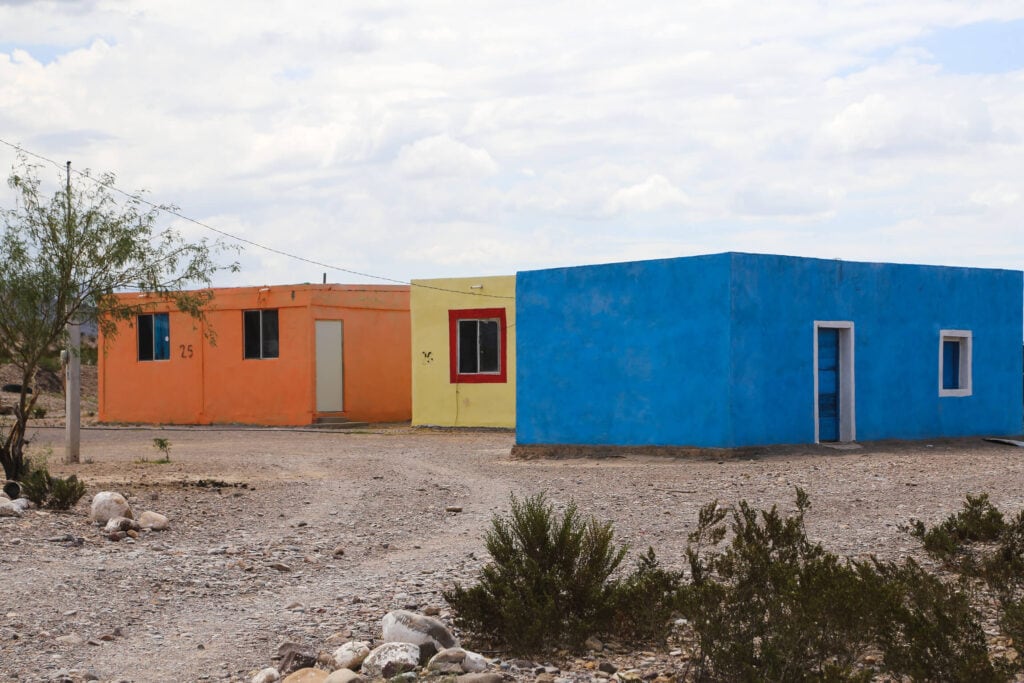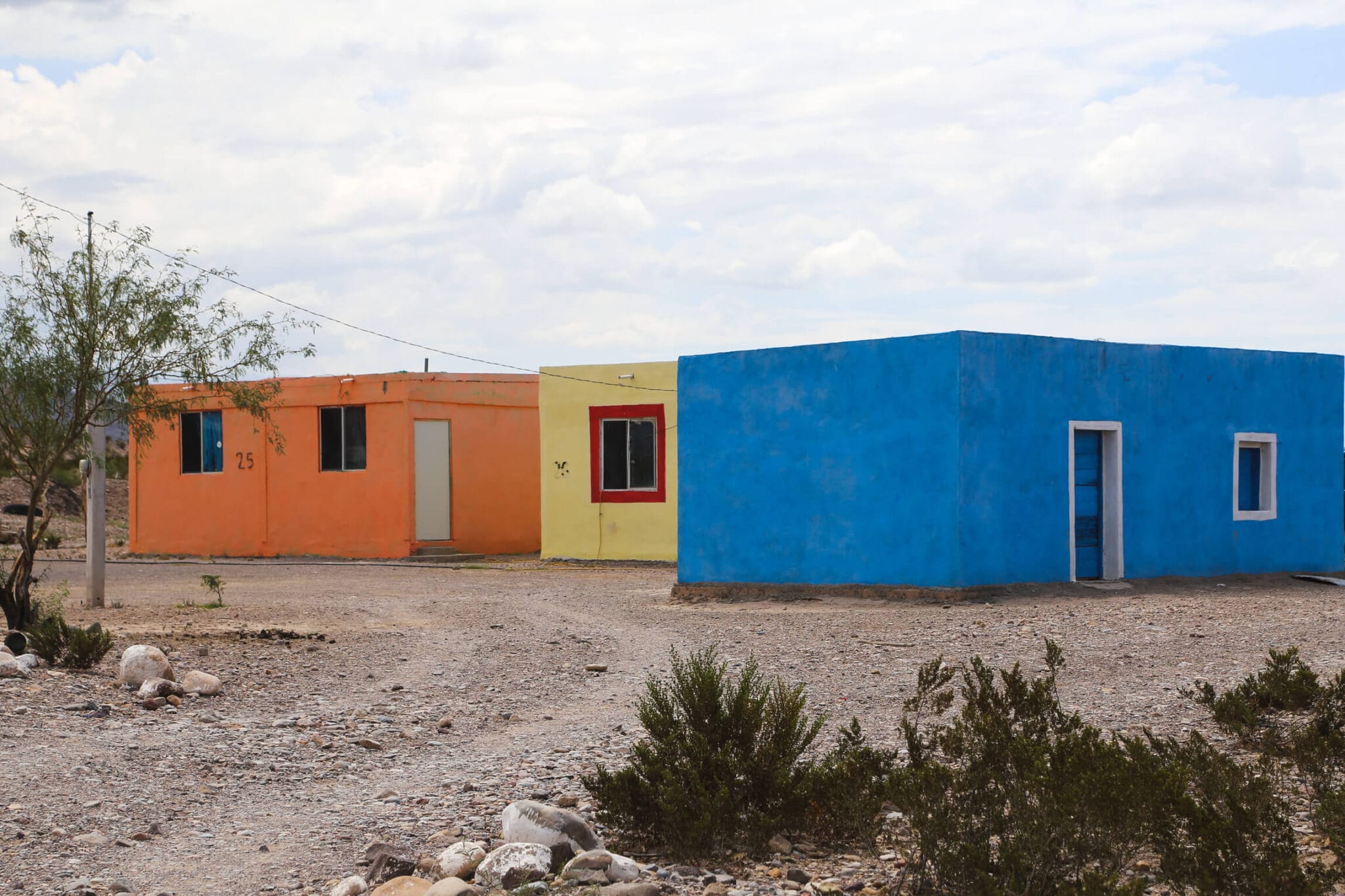 QUICK NOTE: This post contains affiliate links and Sol Salute may receive a commission for purchases made through these links, at no extra cost to you.
Visiting Boquillas: Mexico Day Trip from Big Bend
Crossing the border for the day from within a National Park is one of the most unique day trips there is.
This post describes our personal experience (spoiler alert: I loved it!) and provides all the information you could possibly need for your own jaunt across the river.
Boquillas del Carmen Border Crossing
The Boquillas Mexico border crossing office has a limited schedule, especially in summer.
Double check the hours to make sure it will be open when you're there.
Below are the official hours, and you can confirm them on the official NPS site here.
SUMMER (May 1 – November 1) | Friday-Monday, 9 am – 6 pm
WINTER (November 2 – April 30) | Wednesday-Sunday, 8 am – 5 pm
IMPORTANT: Do not forget your passport.
Passport control is quick and easy inside a wonderfully air conditioned office.
A park ranger greeted us and explained everything we needed to know for our morning in Boquillas.
Then he walked us over what looked a lot like a pay phone (it's been a while since we've used one of those!).
The actual passport control and immigration office is in El Paso, so after a quick phone call and flashing our passports and a smile at the camera, we were good to go.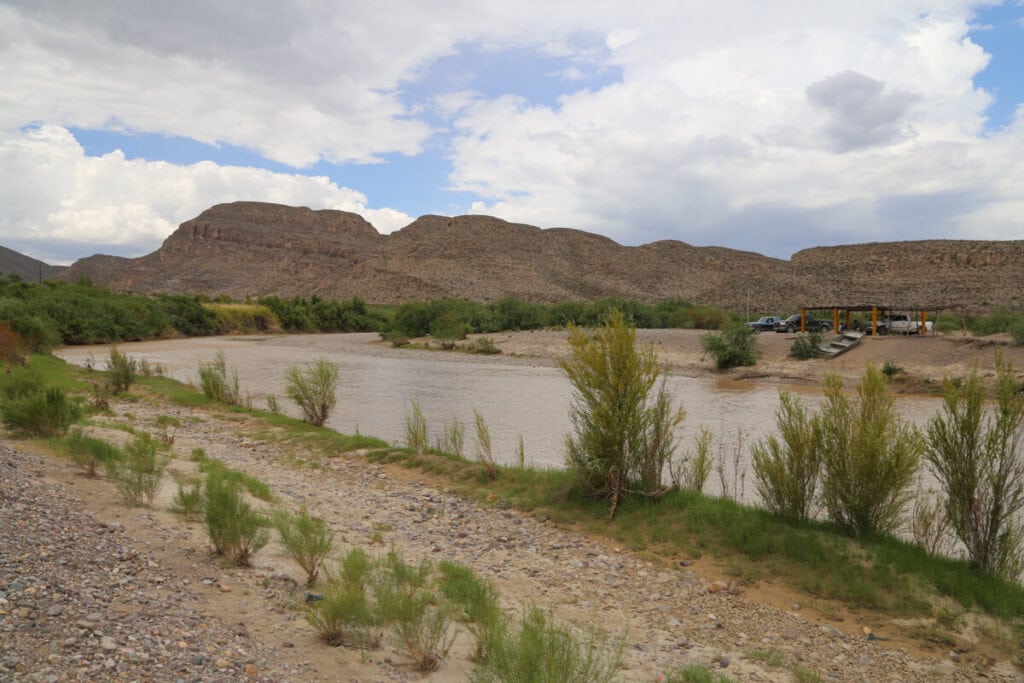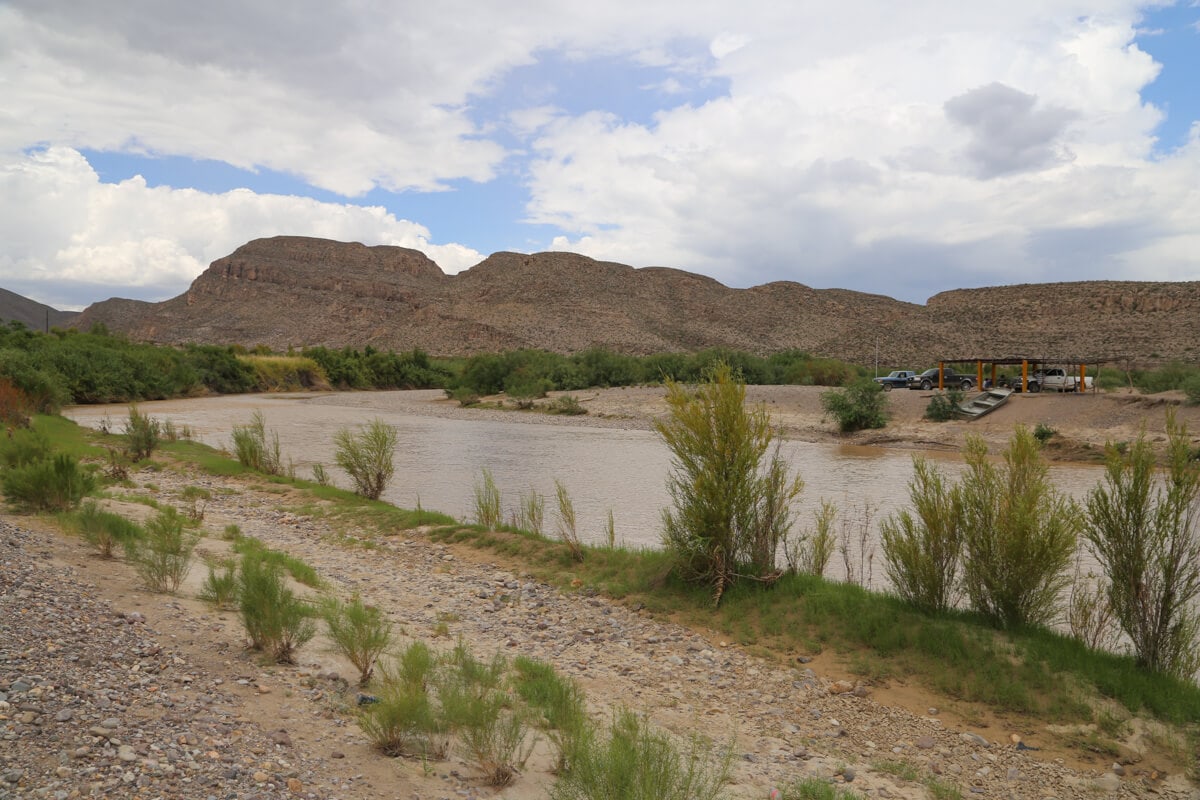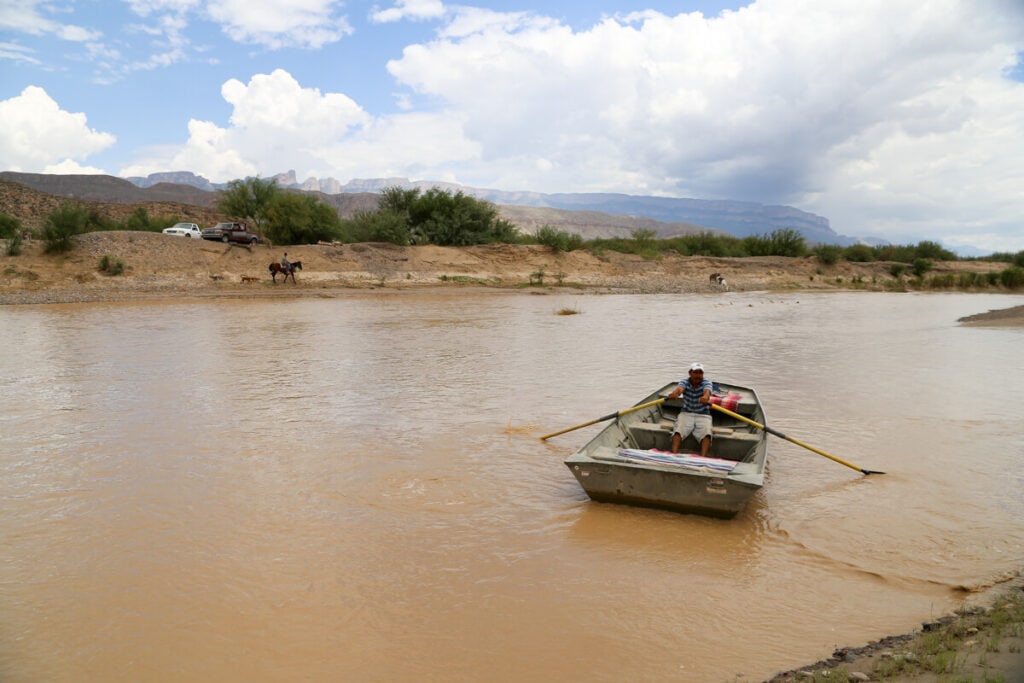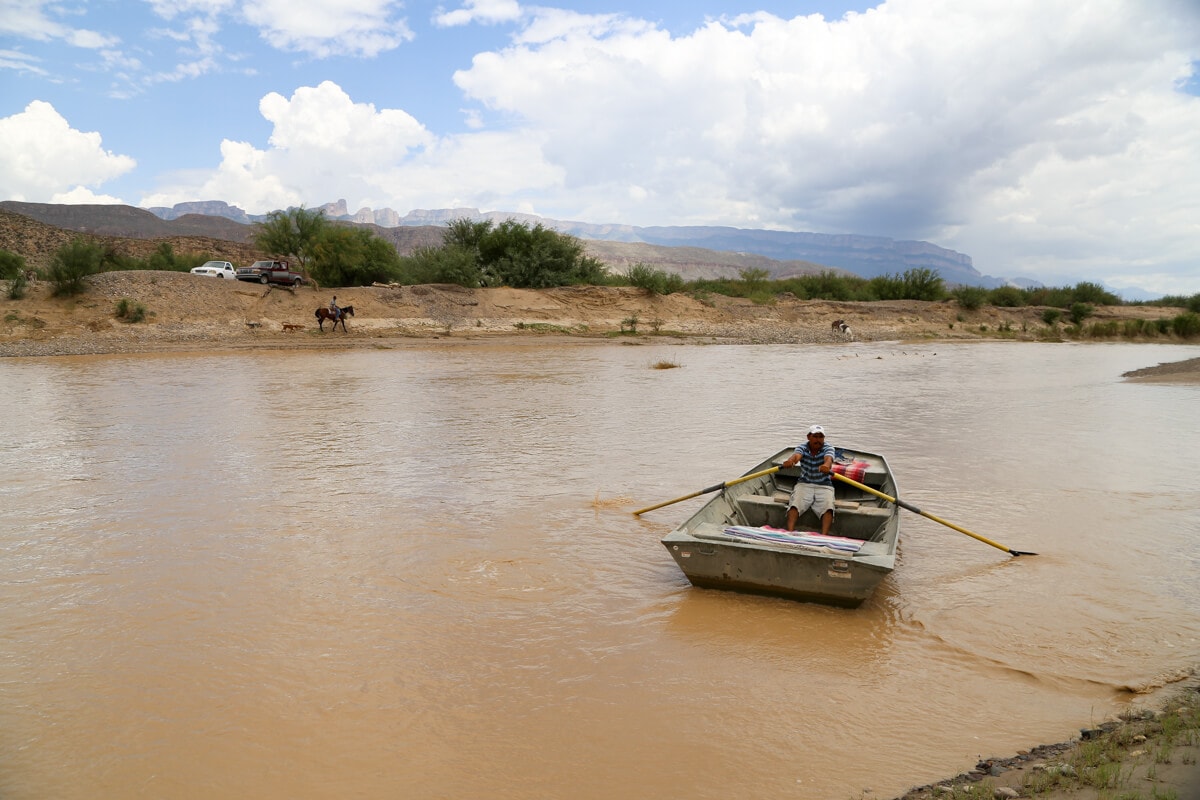 Boquillas Border Crossing: The International Ferry
To cross the Rio Grande, swim (if you dare) or take the ferry that costs $5 US per person round trip each.
The "international ferry" is a rowboat that will ferry you across to a stable of awaiting donkeys.
The donkeys and a guide will shuttle you into town, also for $5 each. You can also pay a bit more for a ride up in a truck (for $10), or choose to walk into town for free.
It's only a mile walk and very doable, but… donkeys!
Obviously, we chose donkeys. Gata and Canela were our trusted steeds and they served us well.
Bring cash
Cash is king in Boquillas, so come prepared. Boquillas del Carmen restaurants and vendors accept US dollars (and prefer it), so don't worry about exchanging your money to pesos.
Try to bring small change, aside from the restaurants not everyone may have the change you need.
How much to bring?
You'll need to budget for the ferry and donkeys at $5 per person round trip, meals were about $8-10 dollars per plate (prices were the same as what I saw in Terlingua), $2-3 for a soda, etc.
Souvenirs were $8-10, and cash to tip your guide.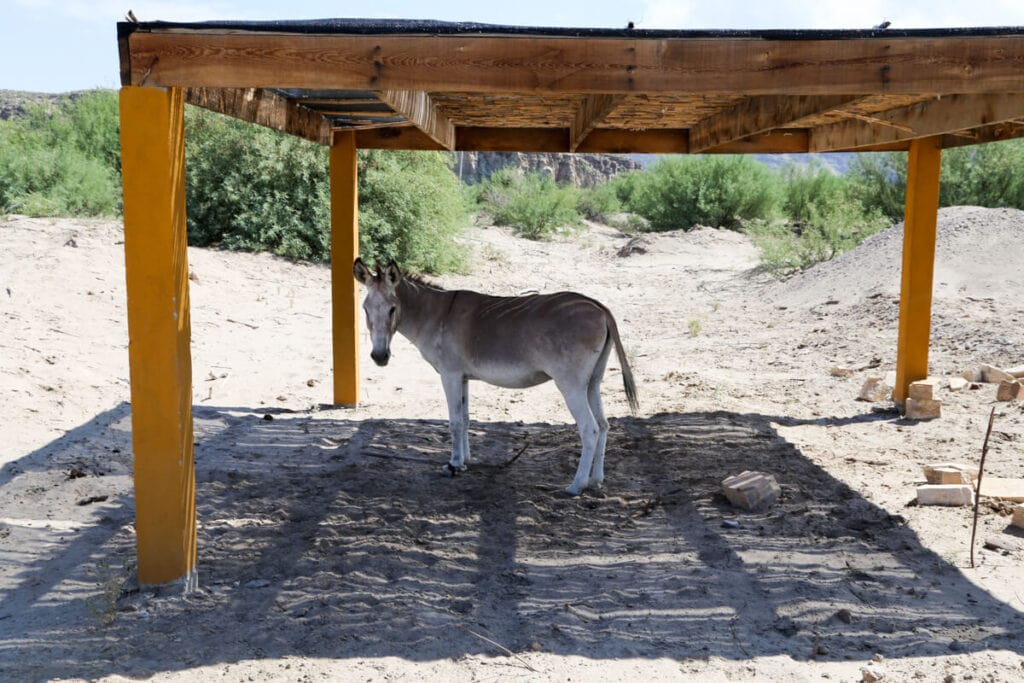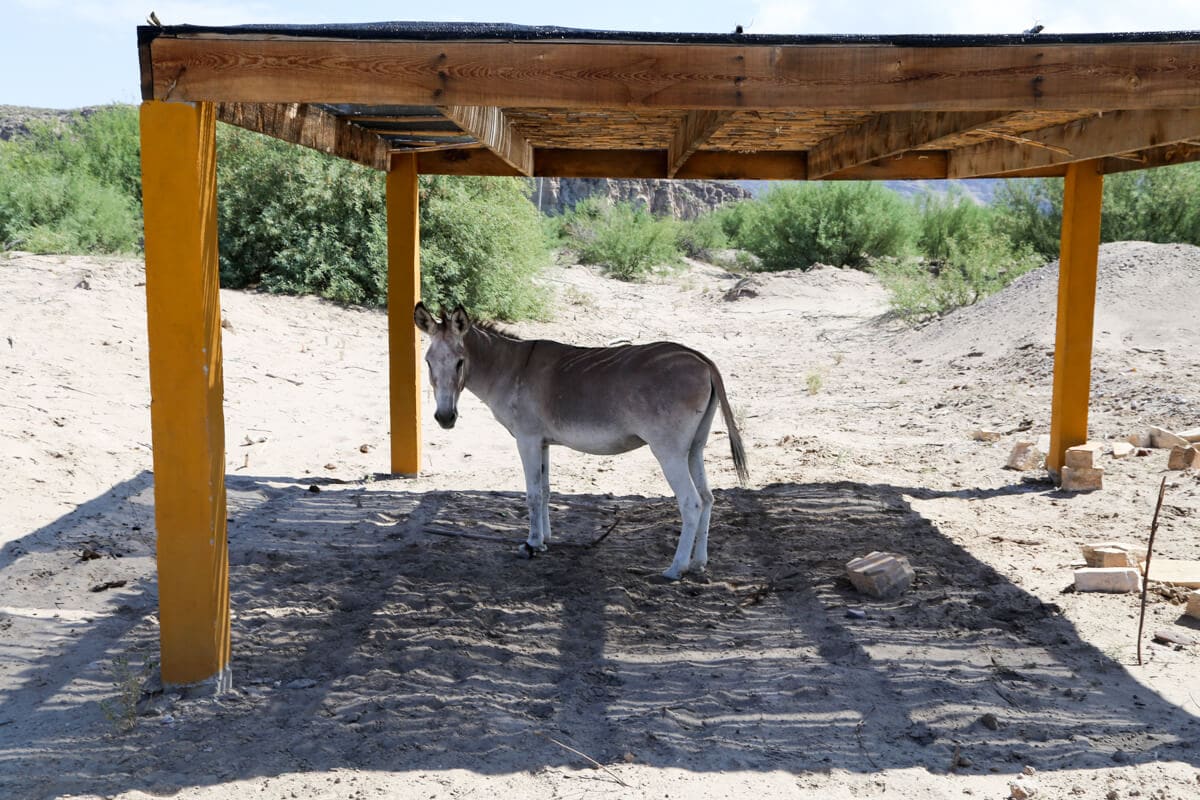 Arriving in Boquillas Mexico
Once you get into Boquillas your first stop will be a white trailer that serves as immigration.
This is where you'll get your passport stamped. You need to report back here on your way before leaving for your exit stamp.
When you cross back into Texas you'll go through immigration via phone to El Paso once again.
Welcome home!
The park ranger will be there and will ask to see what you purchased in Boquillas.
Read Next: The Best Hikes in Big Bend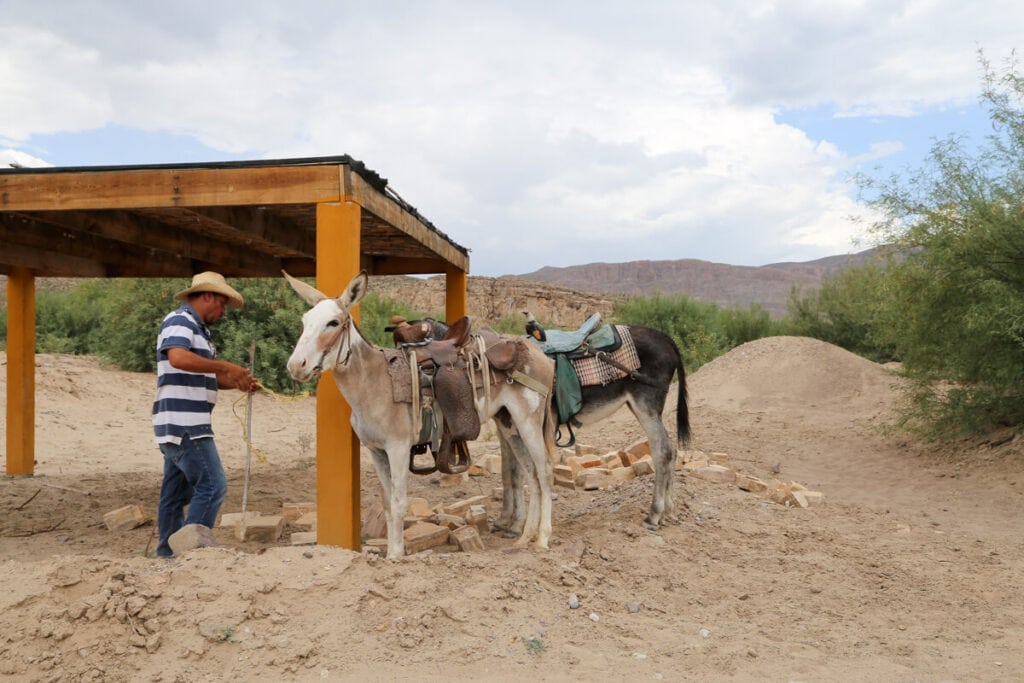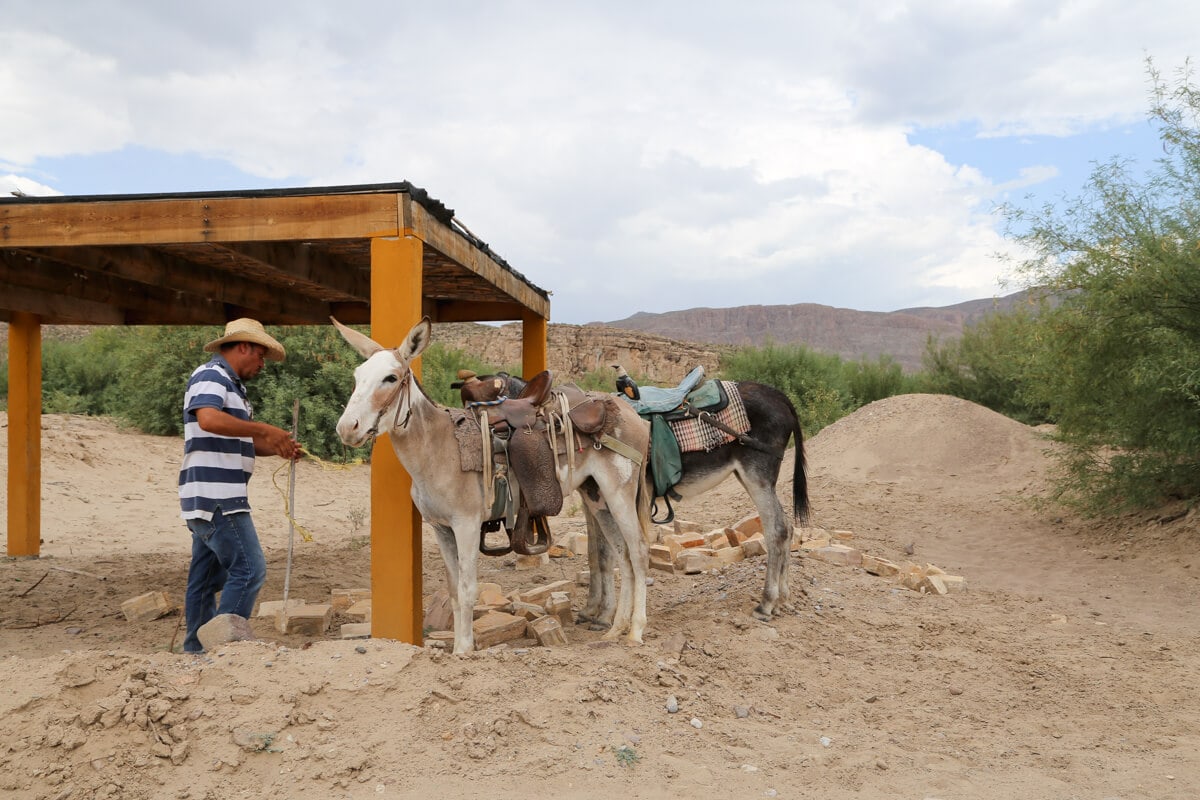 What if I Don't Speak Spanish?
There are English-speaking guides who can take you into town and show you around. You don't really need to have a guide with you (and if you don't want a guide, don't let them pressure you into one).
But, it's very helpful if you don't speak Spanish. Also, if you go with a donkey, someone will be with you guiding the donkeys.
If you do choose to go with a guide it's up to you how much time you spend with them.
Since we speak Spanish we preferred to walk around by ourselves.
But we did enjoy getting to know our guide on the walk into town and on our way back to the river.
He even took us on a detour to show us the hot springs and a beautiful viewpoint over the Rio Grande.
Regardless of how much time you spend with your guide, don't forget to tip them.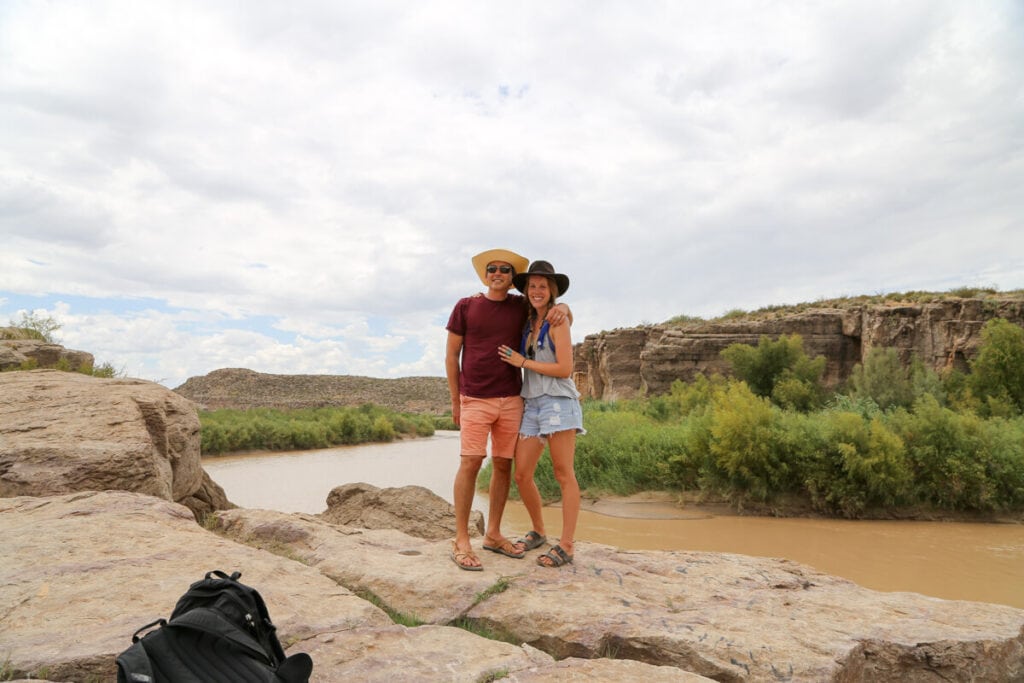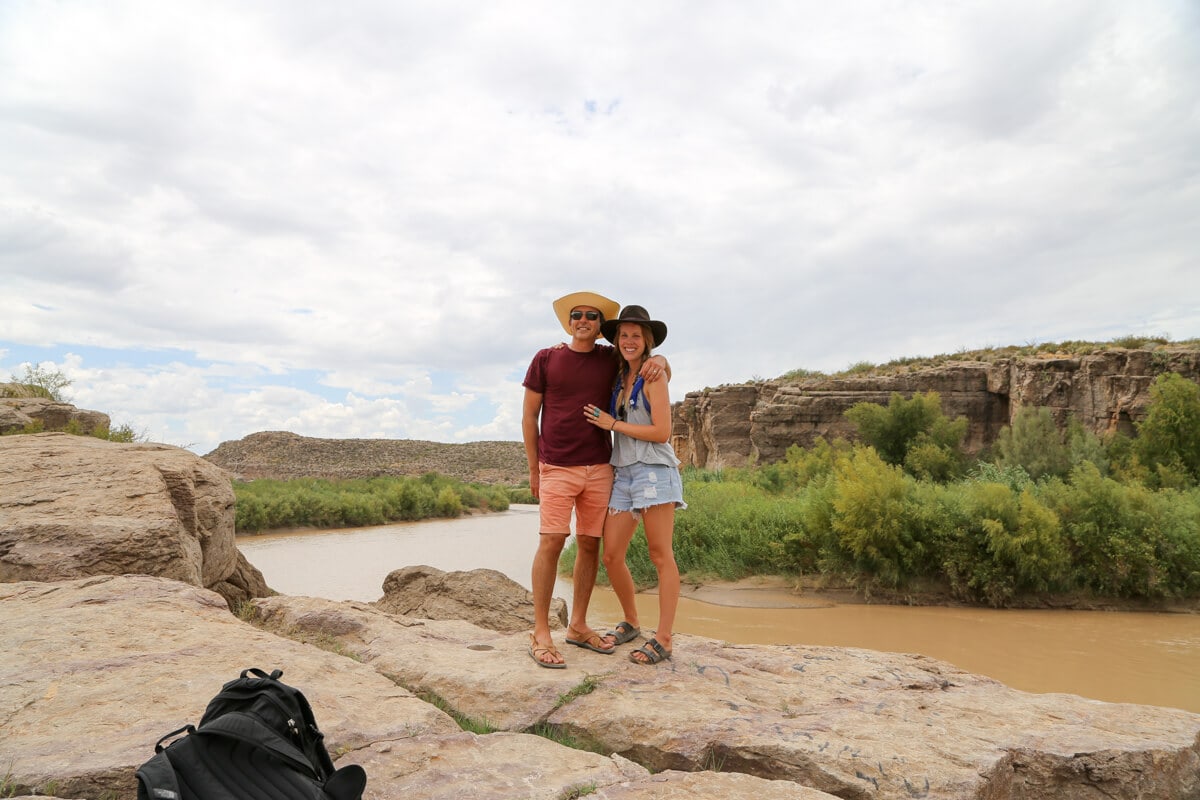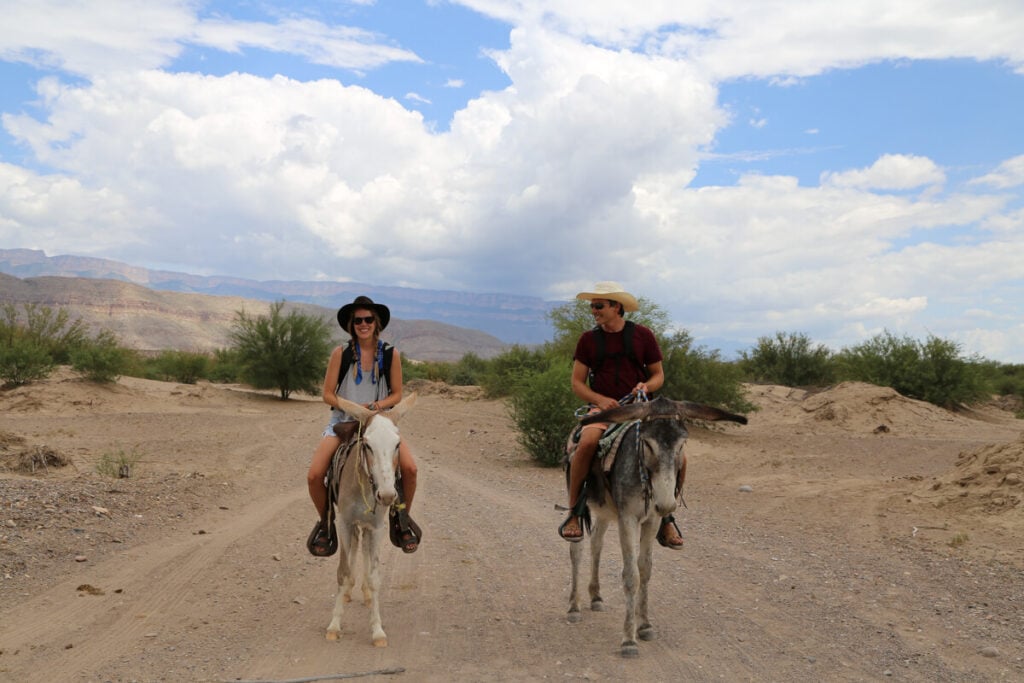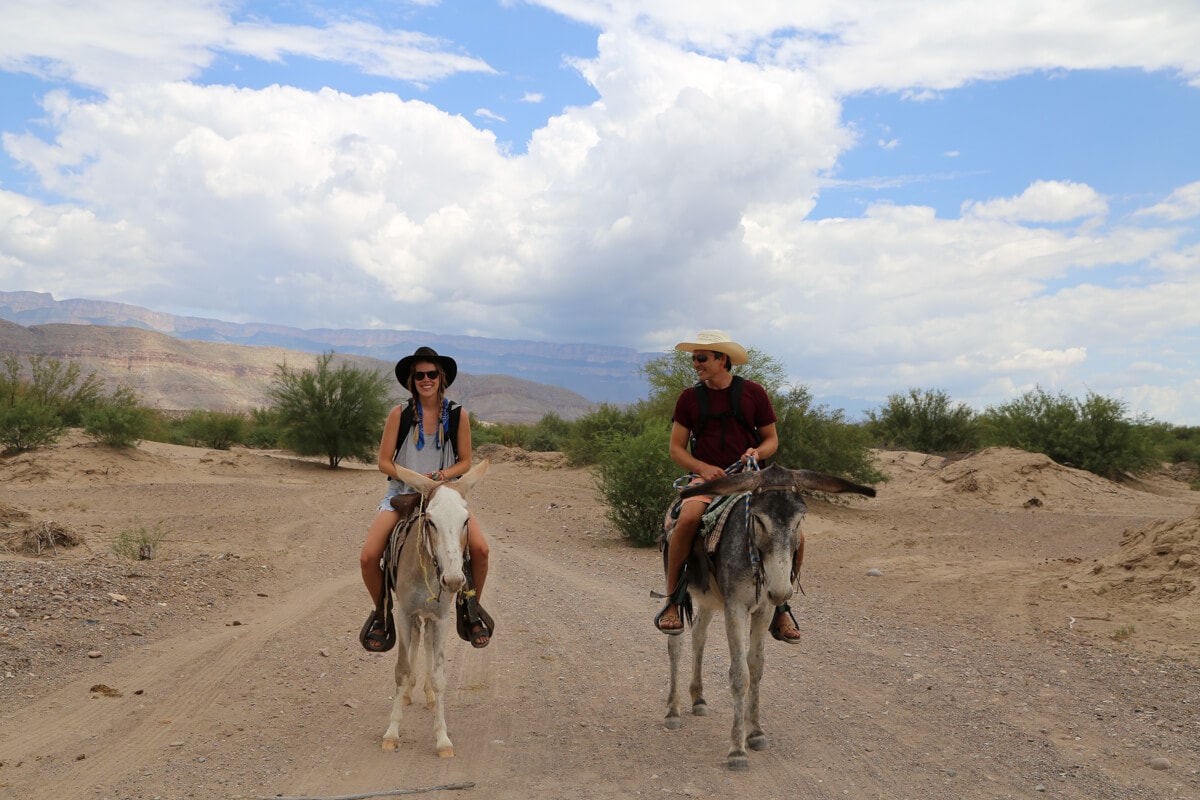 Where to Eat in Boquillas del Carmen
There are two restaurants to choose from, as well as a bar. Jose Falcon's and Boquillas Restaurant are the two restaurants.
We decided to try both by eating at Falcon's and having a drink at Boquillas Restaurant.
At Falcon's, I got some guacamole and enchiladas while we enjoyed a brief respite from the blistering summer sun.
I was too hungry to think of taking a picture of my enchiladas before I inhaled them but they were delicious!
Falcon's also has a patio with one hell of a view. We were just unfortunate to be there when it was under construction, but hey, another reason to go back!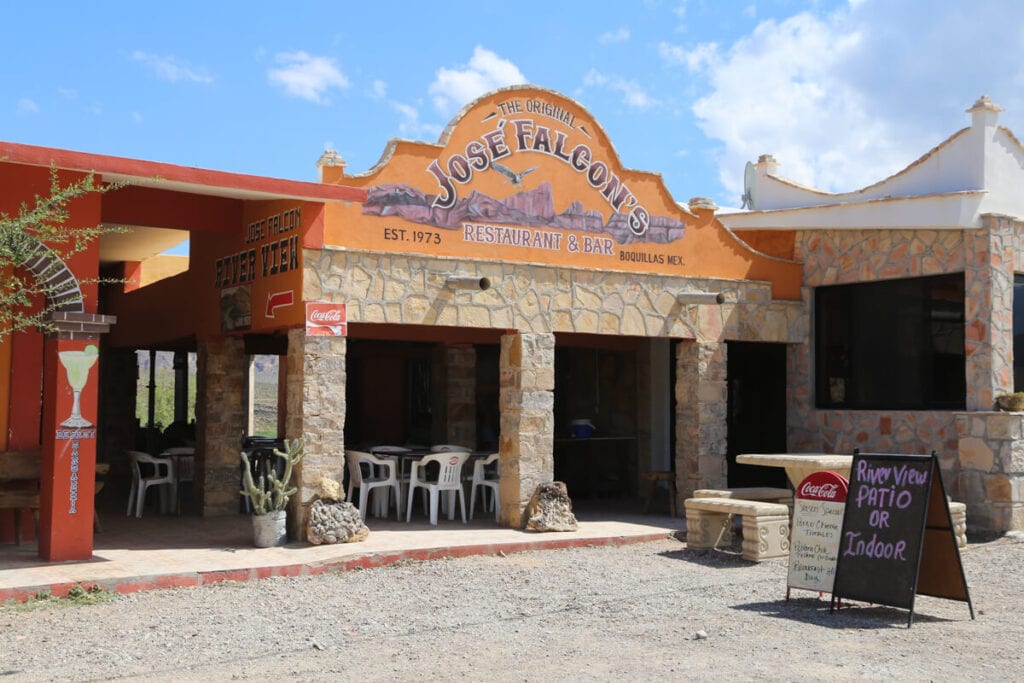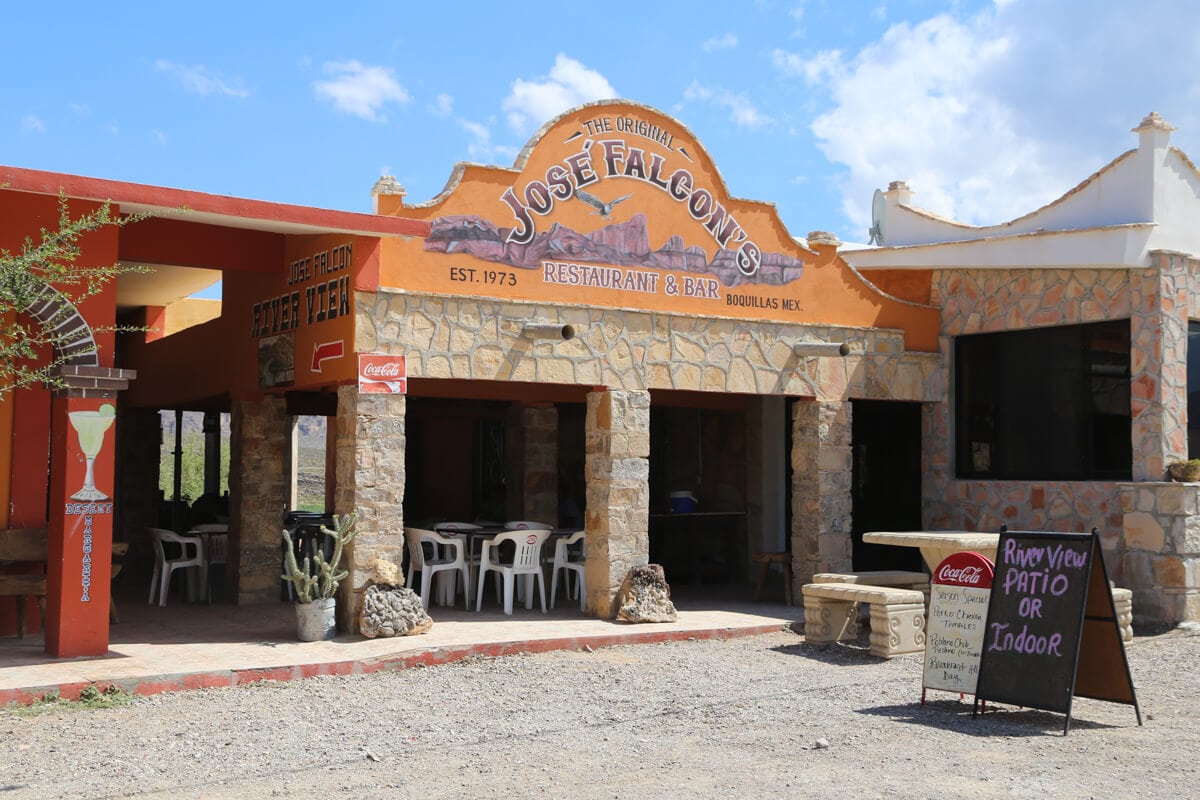 After lunch, we walked around the village. It's small but I loved the colorful little buildings and the small church.
Everyone we talked to was very nice to us.
Most people were selling handicrafts in booths or from the porches of their homes.
We bought some embroidered tea towels and a roadrunner made out of copper wire from an older couple.
Shopping complete, we headed back to Boquillas Restaurant for a drink and another welcome break from the sun.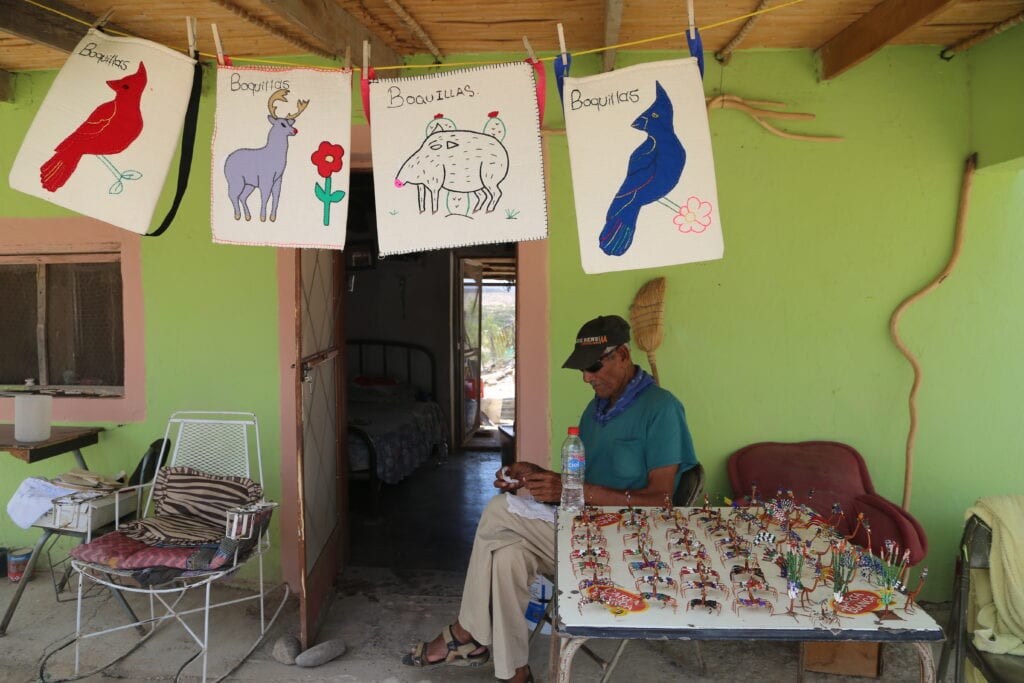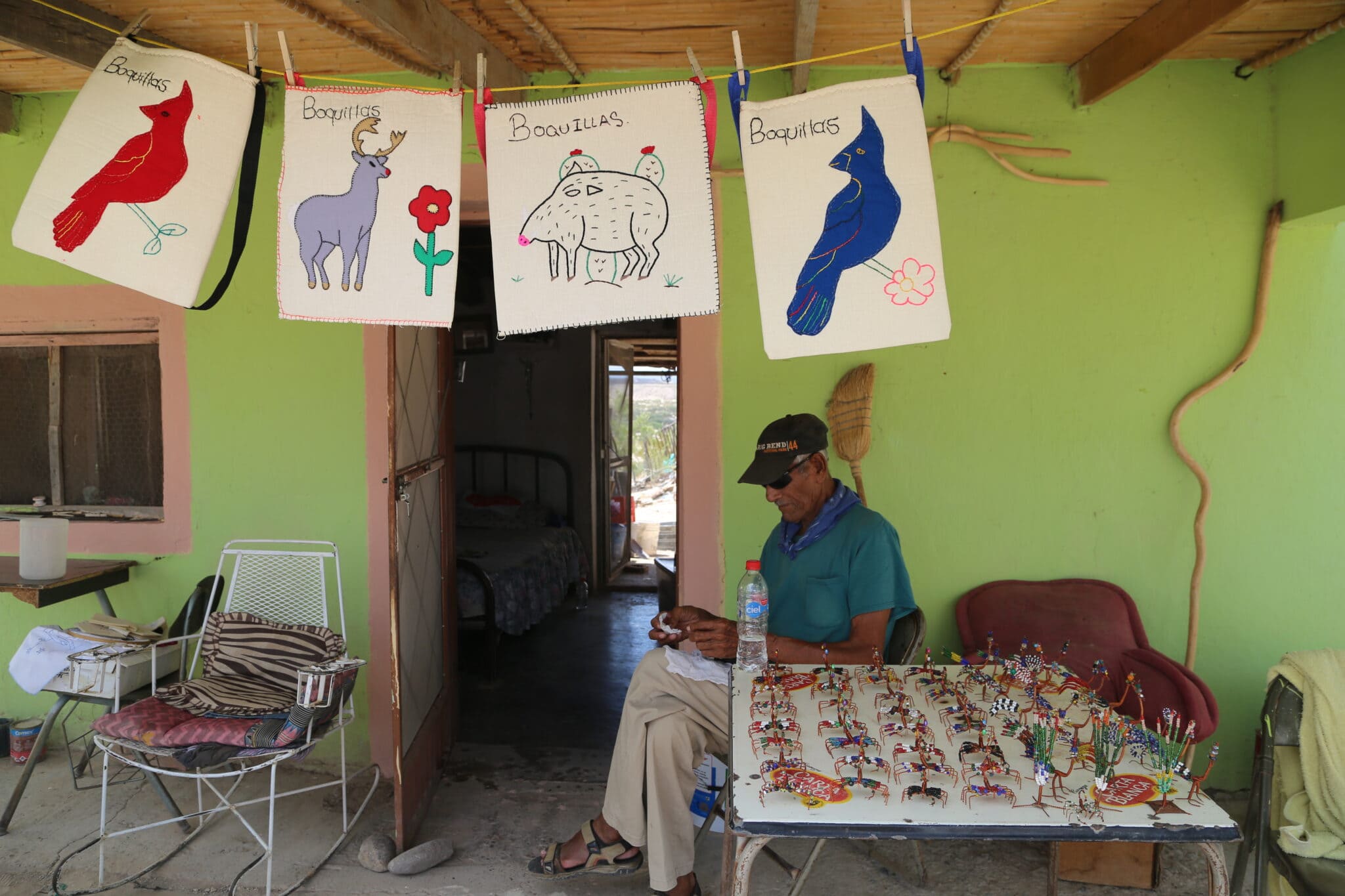 Boquillas Mexico Shopping Tips
Buy your souvenirs here in Boquillas, not from the displays set up within the park on the US side of the border.
The displays in the park are set up illegally, but everything you purchase in Boquillas can be brought back to Texas with you.
However, be sure not to buy anything made from an animal product (bones or feathers) or out of any stones.
These items will be confiscated in customs upon your return.
Drinks at Boquillas Restaurant
We sat for a while sipping on tequila and sotol at Boquillas Restaurant.
Sotol is similar to tequila, made from harvested wild agave in the region of Chihuahua.
We not only enjoyed a break from the sweltering August sun, but we took the chance to talk to other tourists and the locals at the bar.
We learned a lot about this small town's history and about the importance of an open border.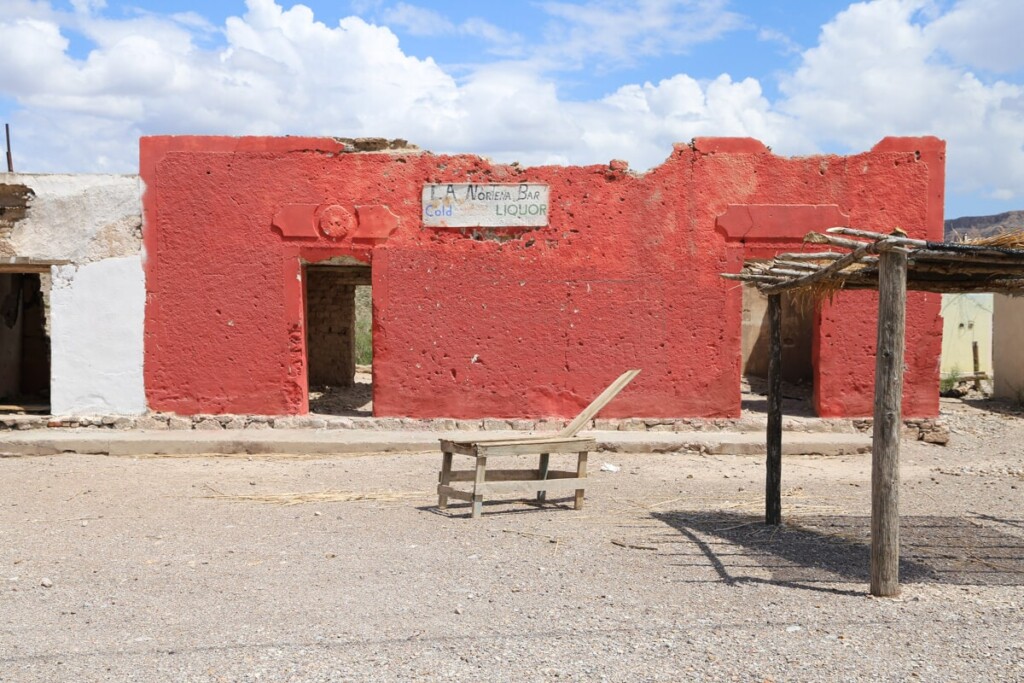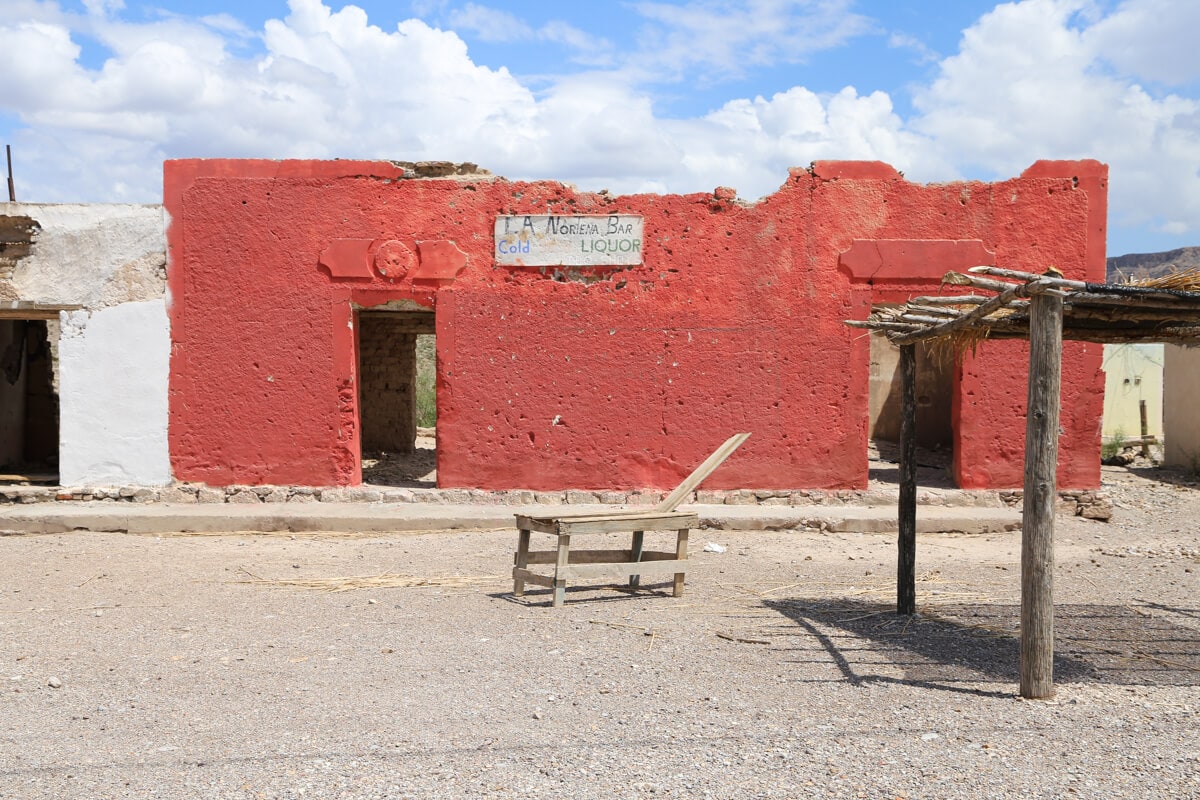 A bit of Boquillas del Carmen's History
The Boquillas del Carmen border crossing was closed in 2002 due to increased border security post-9/11 and didn't reopen for ten long years. Boquillas suffered and was nearly wiped off the map.
This was a town that had survived on the border.
Tourism was the main source of income here. Also, supplies and food were more easily accessed at the border than from other cities in Mexico that were much further away.
Boquillas nearly became a ghost town as the students left to study in other cities and younger adults looked for work elsewhere.
There simply was no work here with the border closed.
Since the border has reopened the town has come back to life and luckily, most have returned.
The current population is around 200, still a large cut from the 300 that lived here prior to 2002.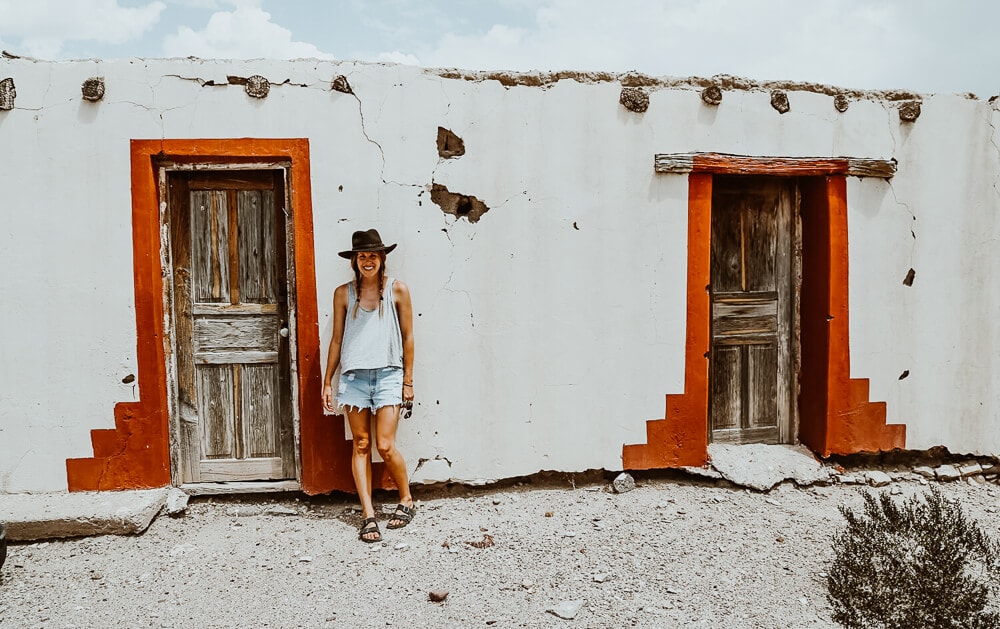 The Border Makes America Great
Everyone we talked to on either side of the border had something to say about the years the border was closed, and most people seemed passionate about keeping it open.
Our Airbnb host in Terlingua even started a music festival on the border in nearby Lajitas where musicians and bands on the US side take turns playing music with bands on the Mexican side.
Local businesses and people donate BBQ and drinks on either side and the two communities become one. For more information on this awesome festival, check out Voices from Both Sides.
And back to texas We Go
After a few hours of wandering in Boquillas, we met back up with our guide and our two new best friends, Gata and Canela. It was time to head back to Texas, but we made just one pit stop along the way…
Our guide suggested a quick detour to the hot springs. While the picture below may not look too incredibly tempting, I can assure you that they were a very welcome relief.
It was a boiling hot summer day in August and this cool water did wonders to revive us! We crossed the river back into Texas with refreshed from the springs with full bellies and full hearts.
Looking for what to do now that you're back on Texas soil? Check out my post about the best things to do in West Texas.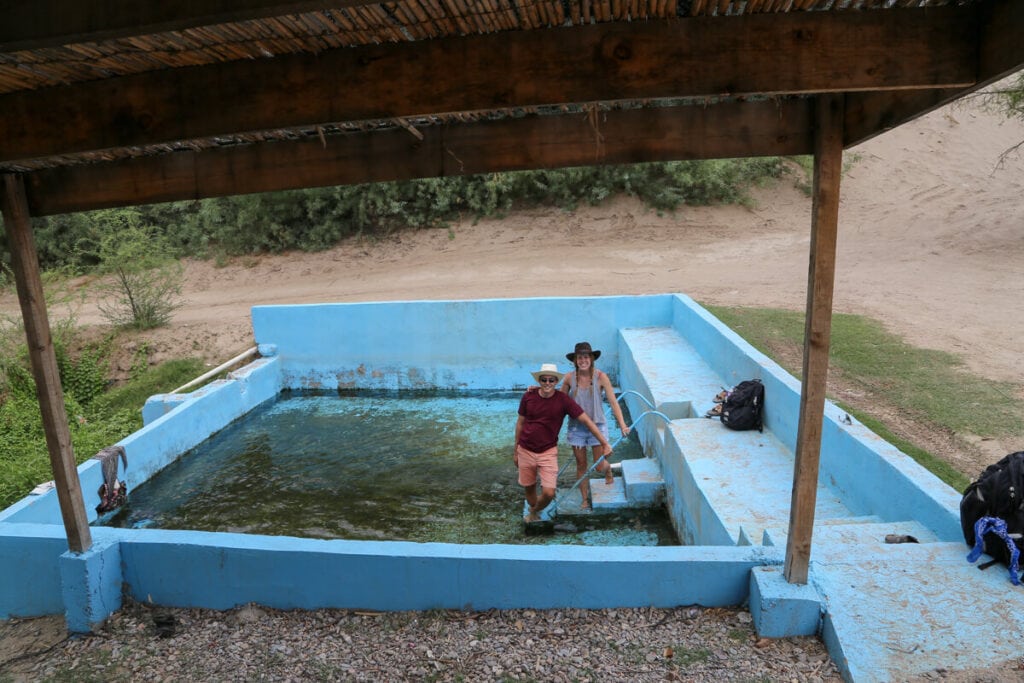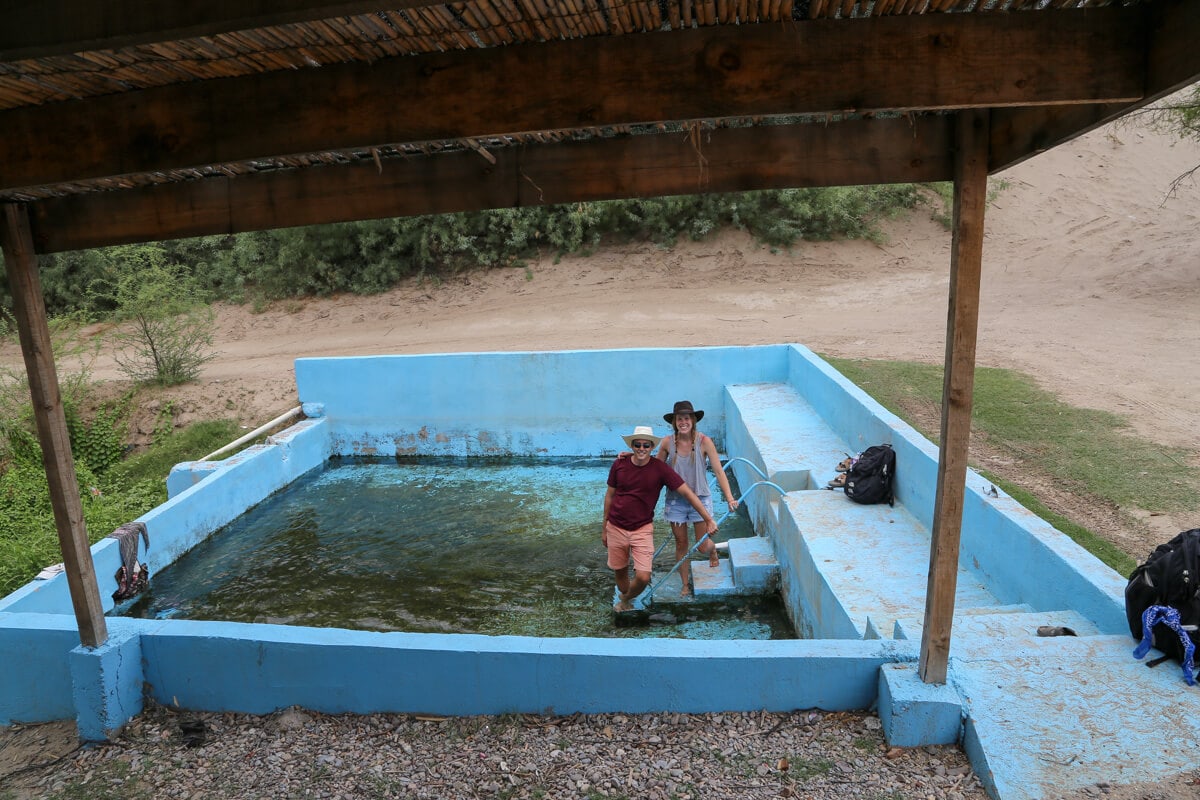 Stay the Night in Boquillas del Carmen
If you have one too many tequila shots at Boquillas Restaurant and miss the boat back, there is one hotel in Boquillas waiting just for you, so said my guide.
There's not a lot (read: there is zero) information online about it.
I can't find anything online about it anymore. There used to be a TripAdvisor page (that was admittedly bare) but even that's been taken down. Our guide mentioned a hotel and overnight camping tours that he conducts. I'm not sure of the current situation (as of April 2021), perhaps with boots on the ground you'll find somewhere to stay but to be safe, plan on staying in Texas in Terlingua..
Overnight Tours
It's also not a bad idea to plan a longer stay here if you have the time. While we sipped on our tequila, we talked to Esteban Oñate, a local tour guide.
He showed us his binder filled with interesting tour options. The excursions into the nearby mountains and old mines peaked my interest for future trips.
If you're interested in spending a more than one day in Boquillas, ask the guides.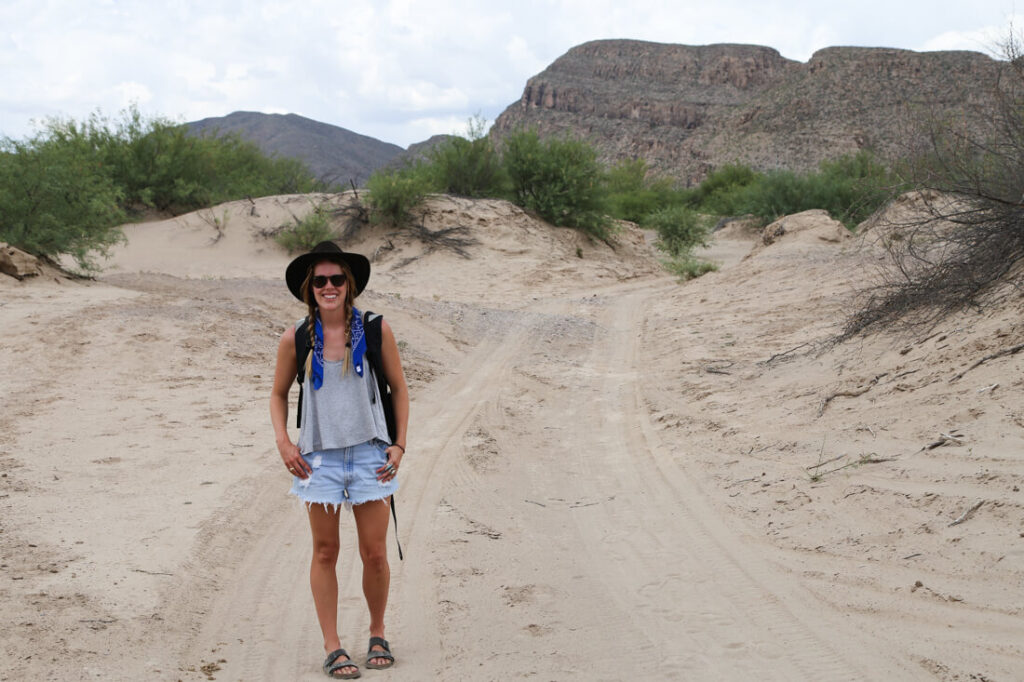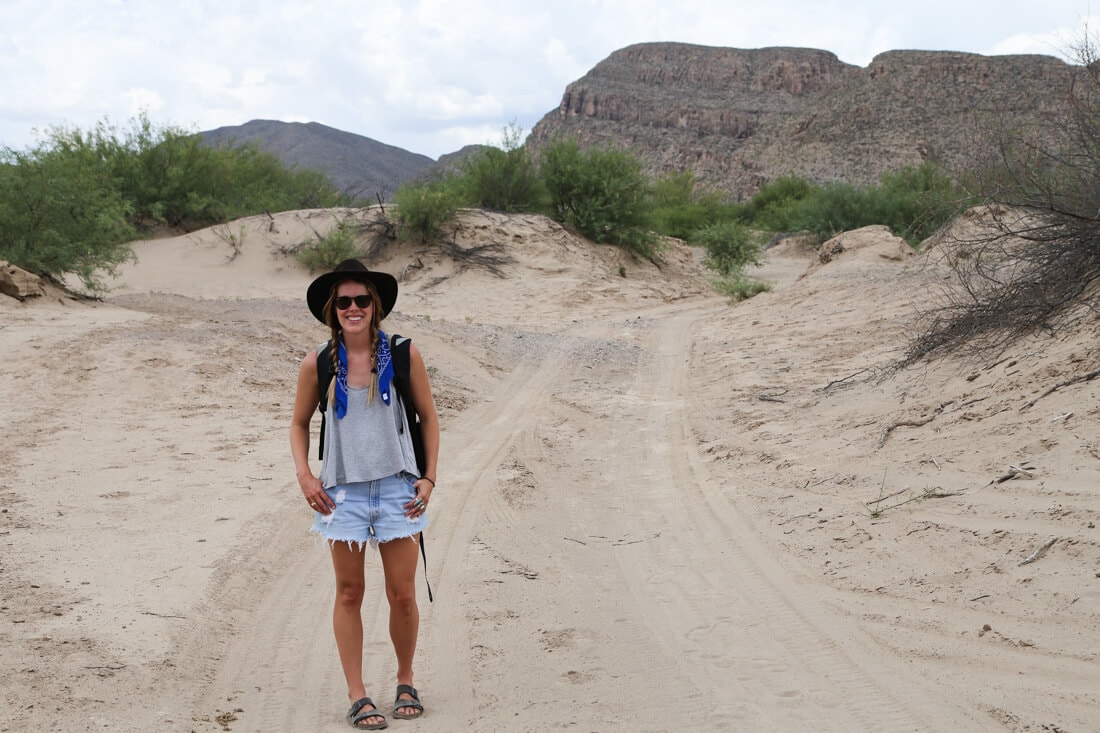 Final Tips for Boquillas Mexico
It's safe! Border towns have a bad reputation but Boquillas is not your average border town. We felt very safe all day, even with my large, attention-calling camera.
Not many people cross this border each day. Only a few other couples cross the border the day we did, and in busy season you can expect between 30-40 people. This is a peaceful way to spend a day away from crowds.
This small town survives on tourism, so spend where you can. Take the ferry, tip your guides, eat in the restaurants, purchase souvenirs.
Dress appropriately. Protect yourself from the sun on hot summer days: wear long sleeves, a hat, and sunglasses. I wore a tank top and suffered for that poor choice. Don't be me.
Wear sunscreen and pack plenty of water!
Maybe this is a given, but bring your passport. It's easy to forget when visiting a US National Park, but this is an international border crossing.
You don't need a guide, but if you don't speak Spanish it will make your day much more enjoyable. You can spend as much or as little time with them as you want.
Check the opening hours (listed earlier in this article) before planning your visit. The border crossing is not open every day and the hours change seasonally.
The best Day in Mexico
Honestly, spending a day in Boquillas Mexico was my favorite activity in Big Bend. I grew up hearing stories of wild nights and fun days spent across the border.
But the sad truth is, most border towns just aren't as safe as they were when my parents' generation was in their twenties. Jaunting across the border isn't what it once was.
However, Boquillas del Carmen feels like a remnant of the past. It's safe and you'll make friends with anyone you talk to here. Come with an open mind and you'll fall in love with it just like I did.
Read More About Texas:
PIN IT FOR LATER