Museums, iconic sports teams, stockyards, and the State Fair, there's surely no shortage of things to do in Dallas.
Whether you're looking to shop, to hit the museums, catch a show or eat your weight in fried foods, there's something for you in Dallas.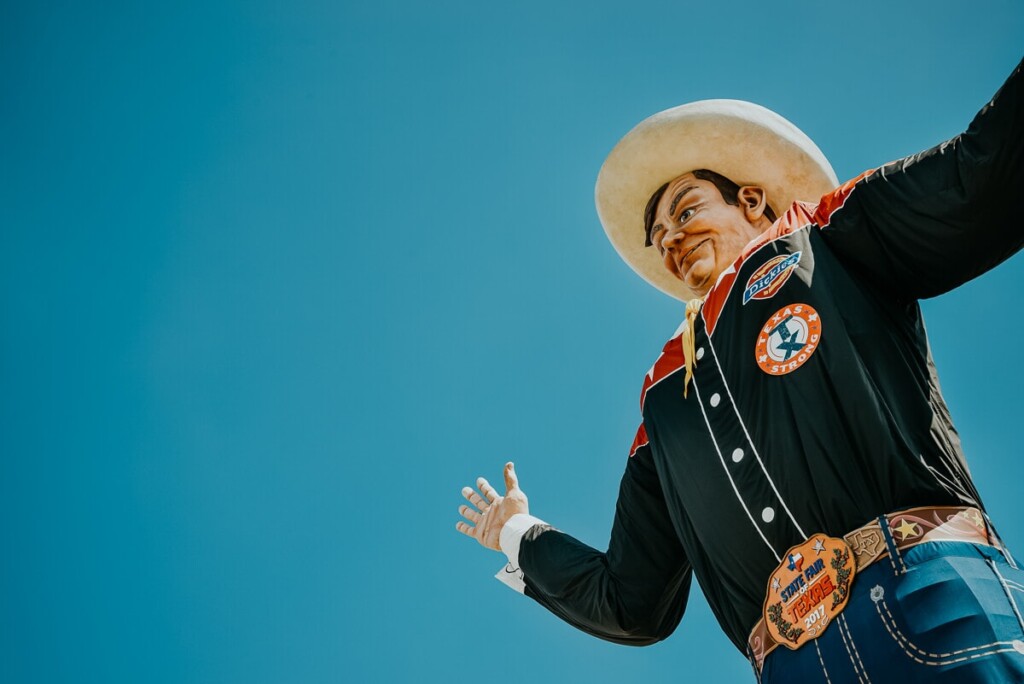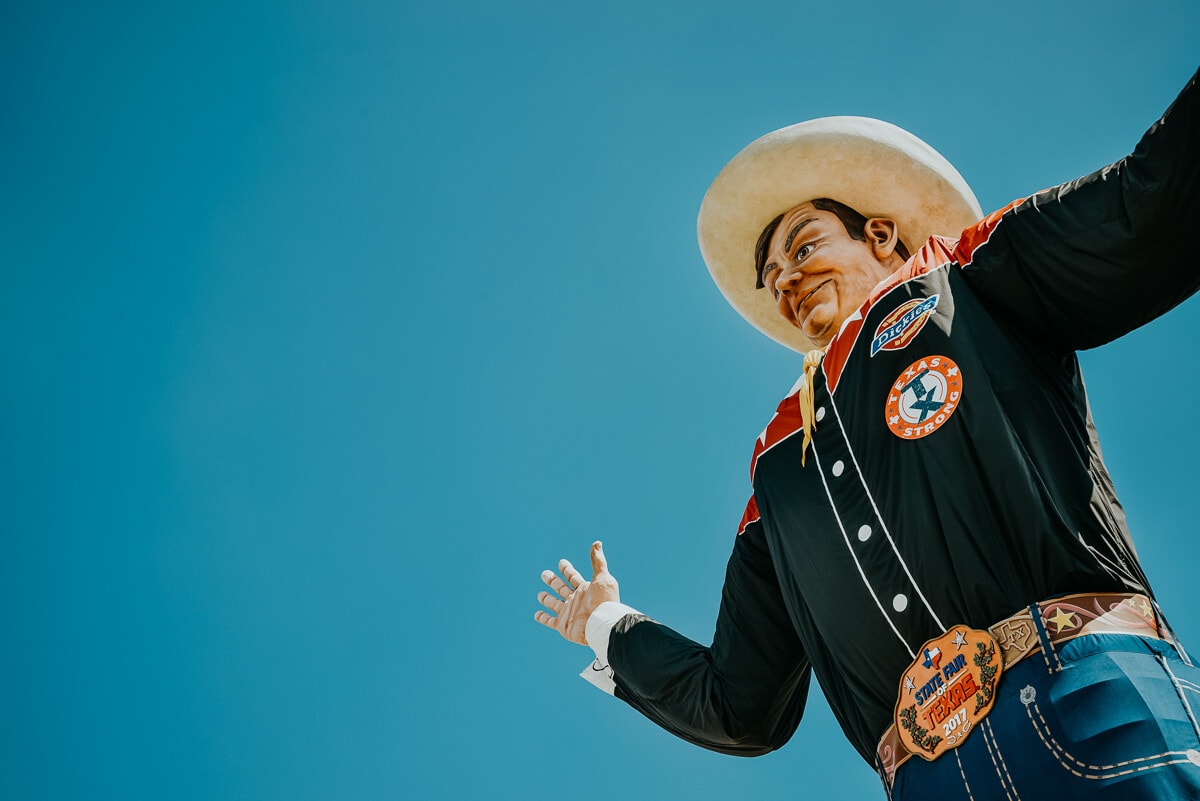 QUICK NOTE: This post contains affiliate links and Sol Salute may receive a commission for purchases made through these links, at no extra cost to you.
Things to do in Dallas, Texas
My lack of Dallas knowledge is a true testament to the sheer size of Texas.
Despite being born and raised near Houston (in small-town Brenham), I've only been to Dallas a handful of times.
I'm familiar with Austin and feel right at home in Houston, but Dallas is uncharted territory.
I've been a few times for concerts and to visit friends, spending time mainly in restaurants (and then crashing on couches).
I've always wanted to spend more time there… to explore the many museums, go to the massive State Fair, and most of all, feel like I'm in the wild west in the Fort Worth Stockyards.
Unfortunately, I have yet to have the time to discover much of DFW outside of its sprawling airport.
That's why I turned to fellow travel bloggers to help me get to know a little more about my own state.
This post is a compilation of submissions of things to do in Dallas, written by those who know.
Where to stay in Dallas
Dallas is a fashionable, luxe city so for the perfect stay in DFW stay somewhere stylish!
The Canvas Hotel Dallas is funky and bohemian, an odd combination.
The bright colors and funky restored antique furniture with neon lights are begging to be on your Instagram feed.
It's located in the heart of the Nylo neighborhood, an up-and-coming foodie and arts destination in Dallas.
Read about more of the coolest vacation homes in the Lone Star State.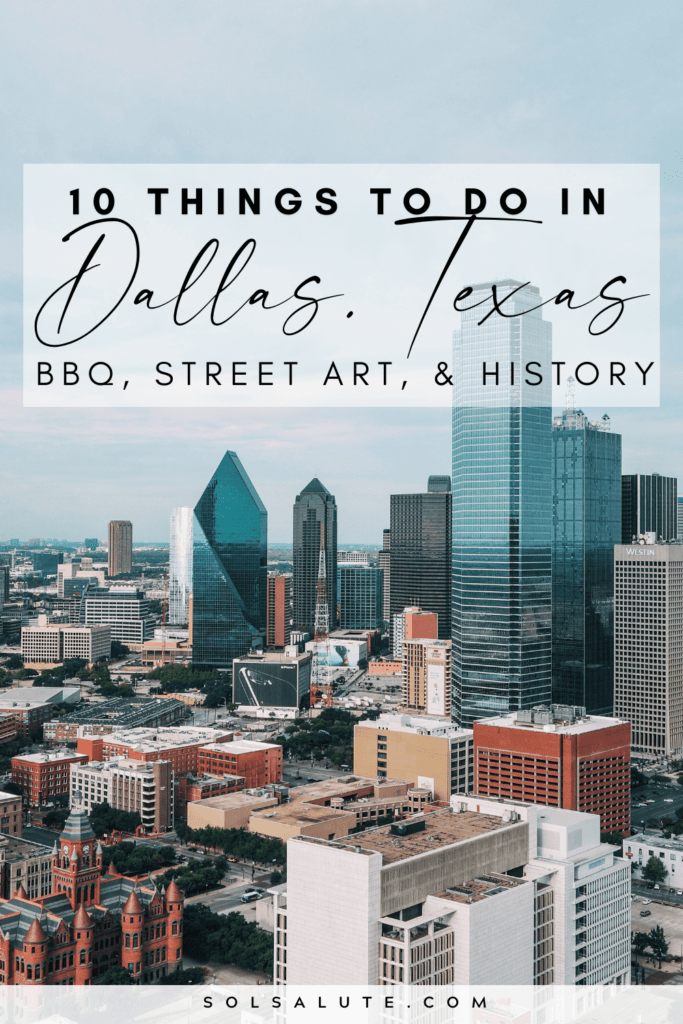 Spend a night out in Deep Ellum
Submitted by Rebecca of Rebecca and the World
The Deep Ellum neighborhood of Dallas is known for its murals, and you can easily spend a few hours of your day wandering this gritty but trendy area in search of them.
But Deep Ellum really comes alive at night, when live music spills out of bars, the smell of BBQ permeates the air, and locals and visitors alike attempt some two-stepping at the honky-tonk bars.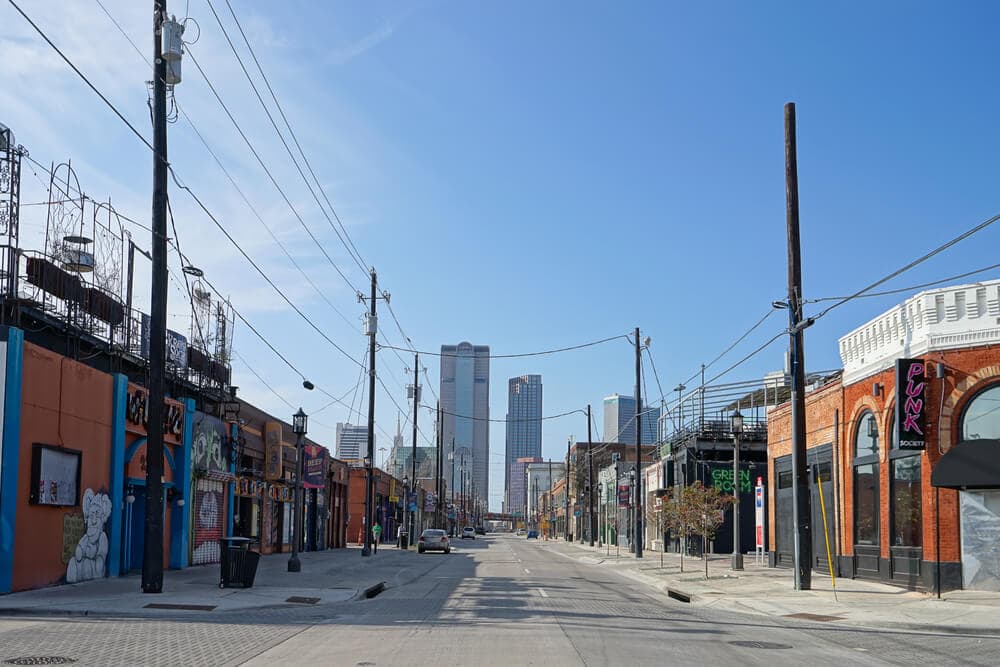 Start the night out at Pecan Lodge, one of Texas's (many) famous BBQ joints.
No matter the time of day, you'll probably need to wait in line for a while before you get your hands on the tender briskets and the huge, smoky beef ribs.
Follow it up by hitting up one of the many bars in the neighborhood.
Those who want to work off some energy should head to Adair's Saloon or Mama Tried for country music and cowboy vibes.
If you're after something a bit more chilled, there's a "secret" bar behind High and Tight Barbershop where the bartenders know their stuff.
The award-winning Hide is also famous for its cocktails and has a great atmosphere.
If you're visiting for a weekend in Dallas, there are a couple of places to stay in Deep Ellum (so you can easily roll into bed after a big night out), but your best bet is a hotel in the Downtown area.
From here, it's only a 5 to 10-minute Uber ride to Deep Ellum.
Top Tours of Dallas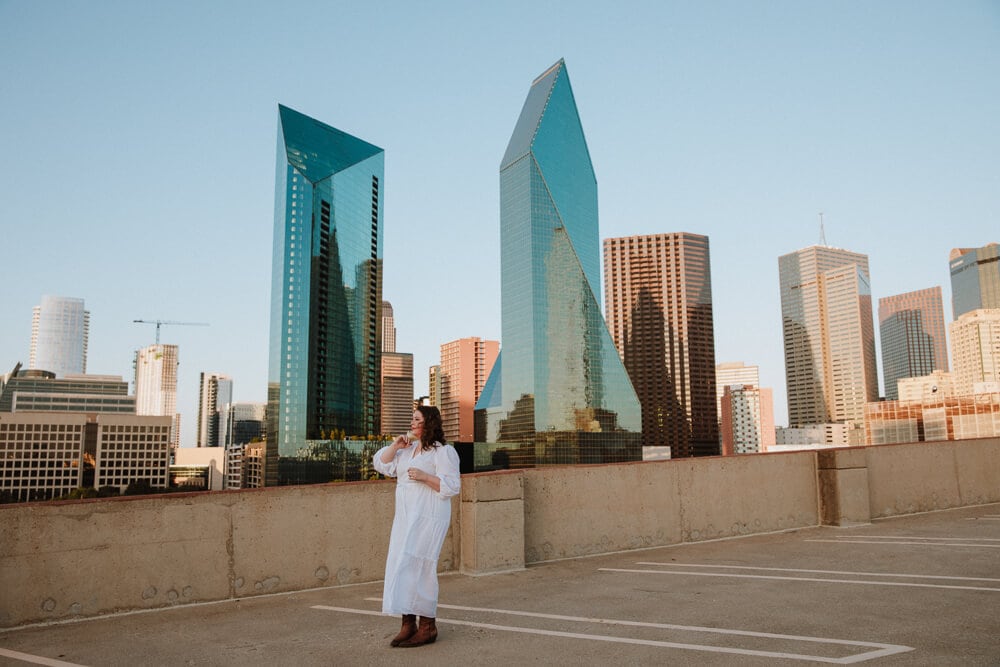 Treat Yourself With Flytographer
The best souvenirs from any trip are your photos and your memories.
My favorite way to get frameable photos on holiday is with Flytogapher. It's an online marketplace of local photographers around the world.
You can peruse the photographer's portfolios online, choose the one whose style you most vibe with.
Get photos with the iconic Dallas skyline or head to Deep Ellum to get portraits taken with the murals and street art!
I use Flytographer all the time here in Argentina to schedule family photos (and well, for Instagram…), to read more about my experience with them click here.
Check out Flytographer here to save $25 off your first shoot.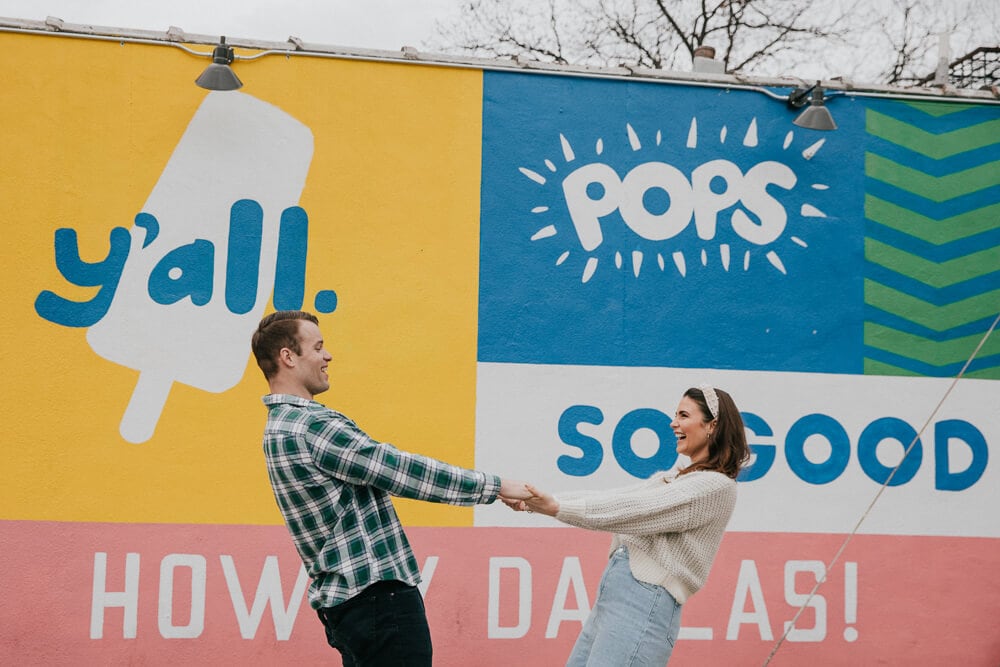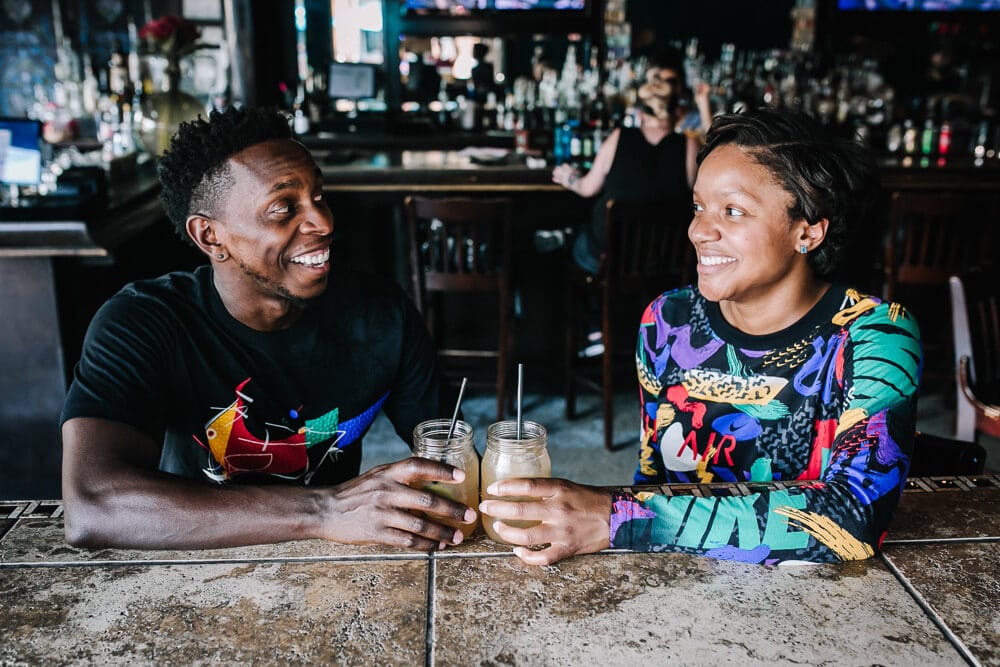 Brunch your way through Dallas
Submitted by Rebecca of Rebecca and the World
Many cities may claim they have the best brunch, but their brunching culture can't outdo Dallas.
On Saturdays and Sundays, a parade of Dallasites march out their doors, primped and preened, and head straight for brunch. If there's no mimosa before lunchtime, then it's just not the weekend.
So, if brunch in Dallas is serious business, where do you even start?
For those on a budget, you can't go past the family-style "jam and toast brunch" at The Rustic. $17 a person will get you a huge spread of fried chicken, eggs, bacon and mini donuts to share with friends.
Mimosas are extra, but after a few, you may find yourself spending the rest of the day at this huge venue that fills up quickly on a weekend.
Eat your way through Dallas on this secret food tour!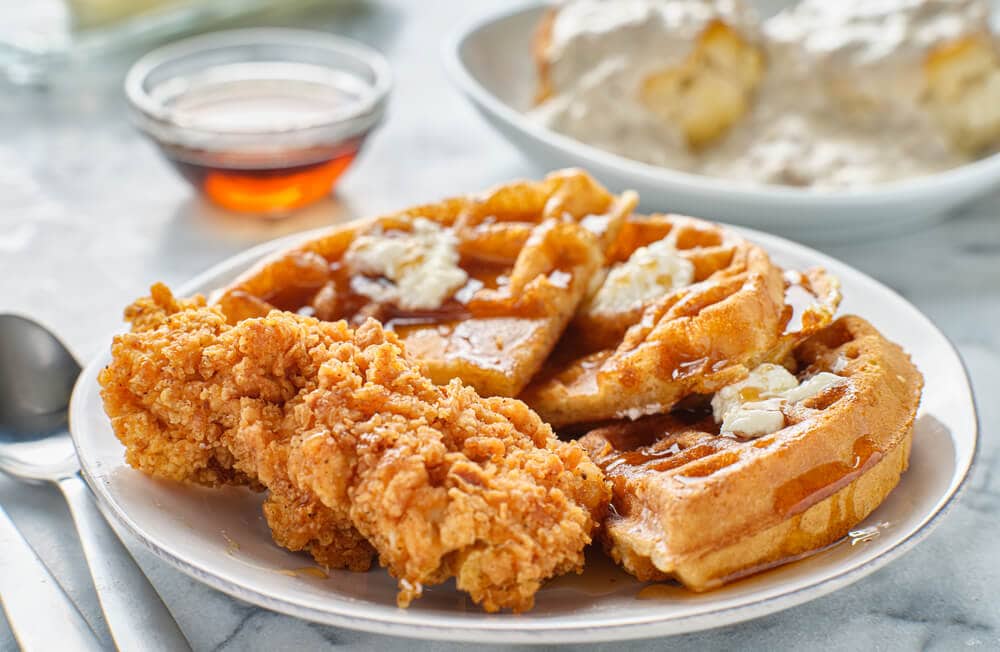 If you're after chicken and waffles, make a beeline for Jonathan's in the Oak Cliff neighborhood.
Get here early to get a place in line for the huge waffles topped with juicy fried chicken and smothered in gravy.
Overeasy, the diner-style restaurant at the trendy Statler Hotel, whips up incredibly fluffy buttermilk pancakes, and their biscuits are famous around town.
Other great brunch options are Breadwinners, Snooze and Sixty Vines.
Prepare to loosen that belt.
Hungry? Keep eating on this Dallas Foodie walking tour.
Check Out These Dallas Food Tours
The Texas State Fair
Submitted by Michelle of That Texas Couple
Everyone knows that "everything is bigger in Texas" and I am here to tell you that the Texas State Fair is no exception to this rule.
Running from the end of September through October, the Texas State Fair is a yearly festival that draws people from all over the United States.
Here, visitors can enjoy amazing fair food, a huge midway full of rides and games, and numerous events including concerts, animal shows, and auto collections.
One of our favorite things to do is to try out all of the winning fair foods for the year.
Winners have included Big Red Chicken Bread, Fried Burnt End Burrito, and Texas Cream Corn Casserole Fritters just to name a few.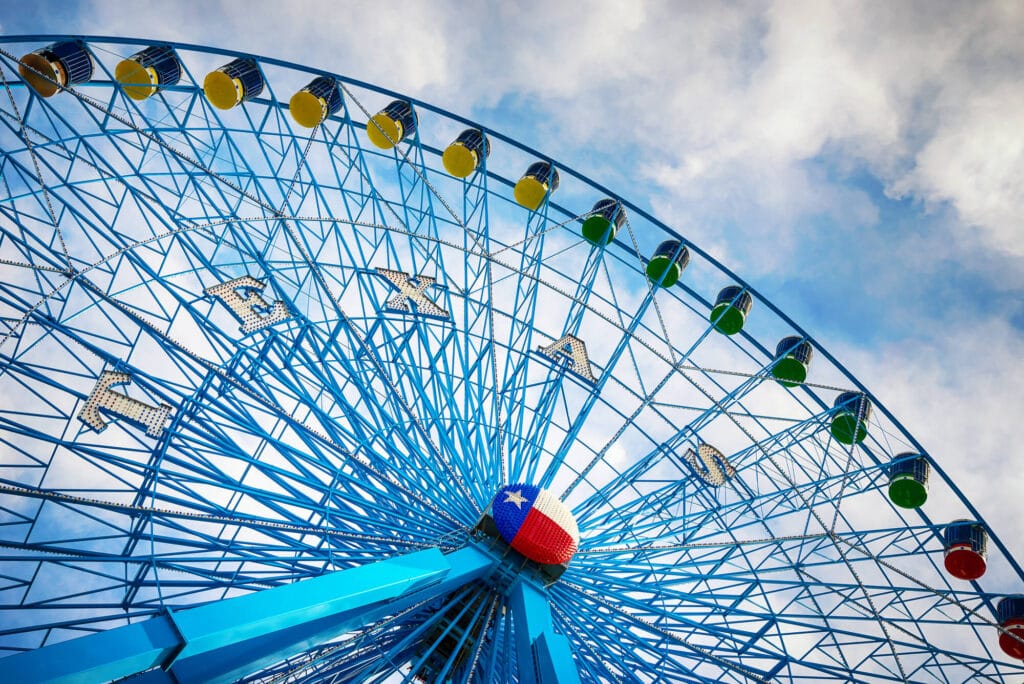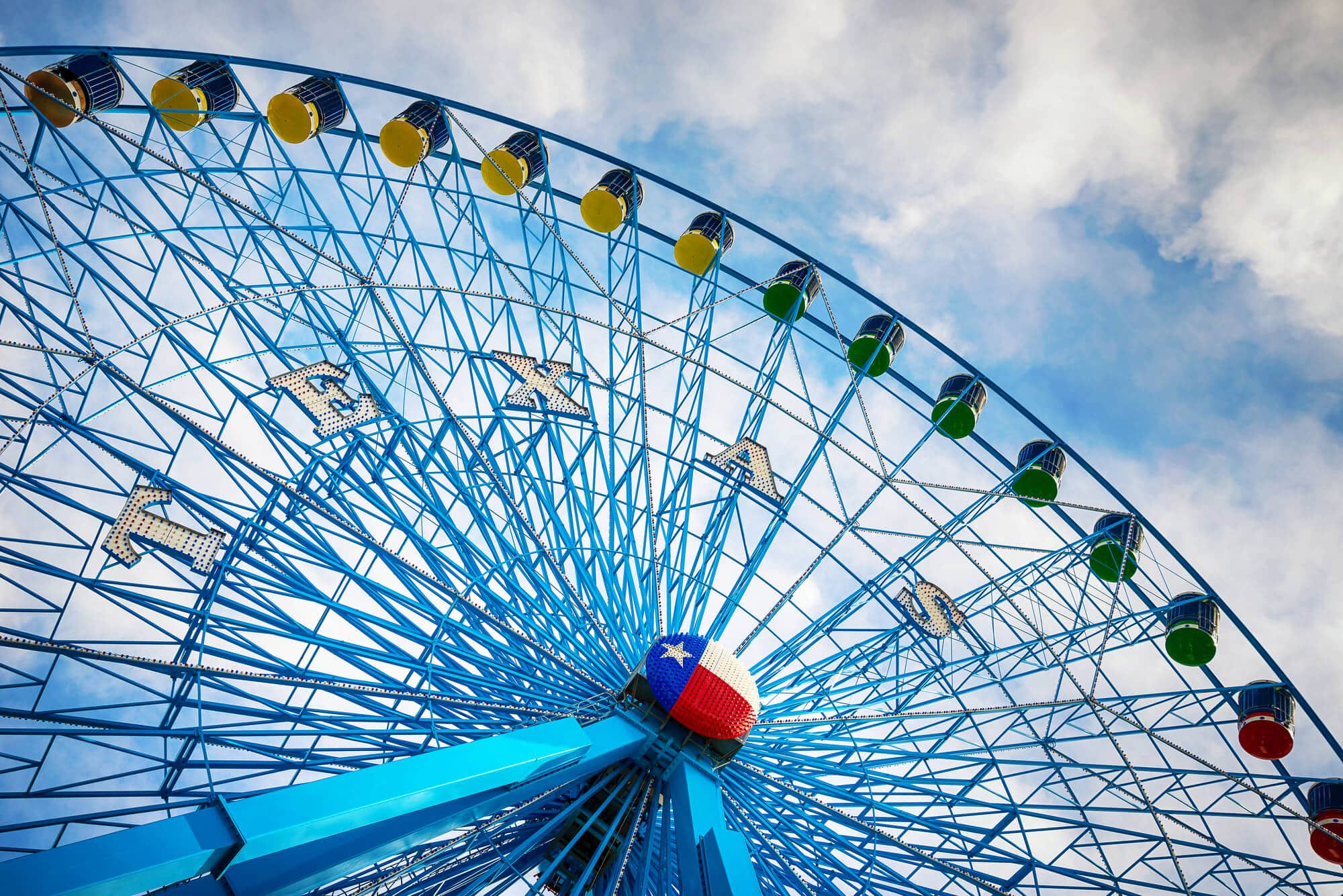 Getting to the Texas State Fair is easy, and could definitely be on your Texas bucket list.
If you have a car, just make your way to Dallas' Fair Park and park in one of the many designated fair parking areas.
For those of you who would like to take public transportation, you can use the DART Rail System.
You can ride the Trinity Railway Express from any of the ten stations in Tarrant or Dallas County and then transition to the DART Rail Green Line once in Dallas.
Once you arrive, be sure to grab a map and a schedule of events at the admissions counter because this fair is huge!
Experience the Dallas Cowboys with a AT&T Stadium Tour
Submitted by Sydney of A World in Reach
One of the best things to do in Dallas for sports fans is to tour AT&T Stadium, one of the largest NFL stadiums in the country and home of the Dallas Cowboys.
There are several different stadium tour options, each allowing you to get an up-close-and-personal look at the home of the most valuable sports team in the world.
If you're a more independent traveler, you can choose a self-guided tour; if you'd prefer to learn more about the history of the Dallas Cowboys and AT&T Stadium, you can opt for a VIP Guided Tour like this one.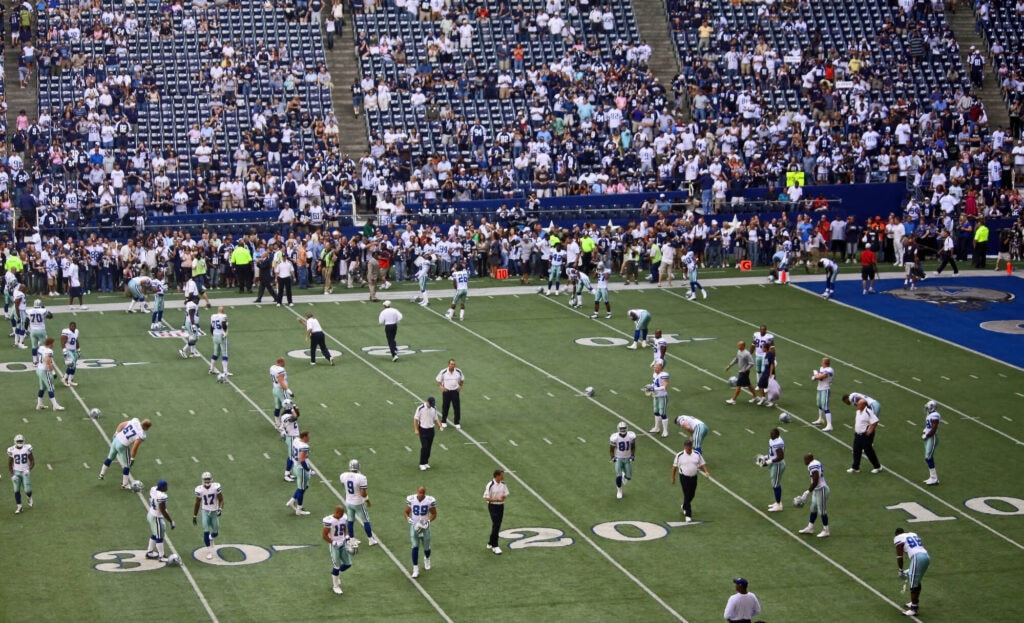 No matter which tour you choose, you'll have access to some of the most popular areas of the stadium including the field, the locker rooms of both the Dallas Cowboys and the Dallas Cowboys Cheerleaders, and the post-game interview room.
You'll even have the opportunity to throw some passes on the field, giving you a glimpse into what it's like to be a player on the field.
If you take the VIP guided tour, you'll be treated to a few additional stops throughout your tour.
AT&T Stadium is located in Arlington, about 25 minutes from downtown Dallas. If you have a car, just hop on I-30W to Arlington.
There's no convenient public transportation between Dallas and the stadium, so an Uber or Lyft is your best bet if you don't have access to a car.
Popular Dallas Tours
The Fort Worth Stockyards
Submitted by Melissa of Parenthood and Passports
If you want to experience true cowboy culture in Dallas-Fort Worth, a visit to the Historic Fort Worth Stockyards is a must.
It is the only place in the world where you can witness a real cattle drive through the streets.
Cowboys and cowgirls dressed in period clothing from the mid-1800s, drive longhorns through the cobblestone street twice a day. Spectators and tourists line the streets to watch the free event.
Pro-tip: Go on this guided tour of Fort Worth a historian to get in-depth knowledge on the cowboys' version of Fort Worth.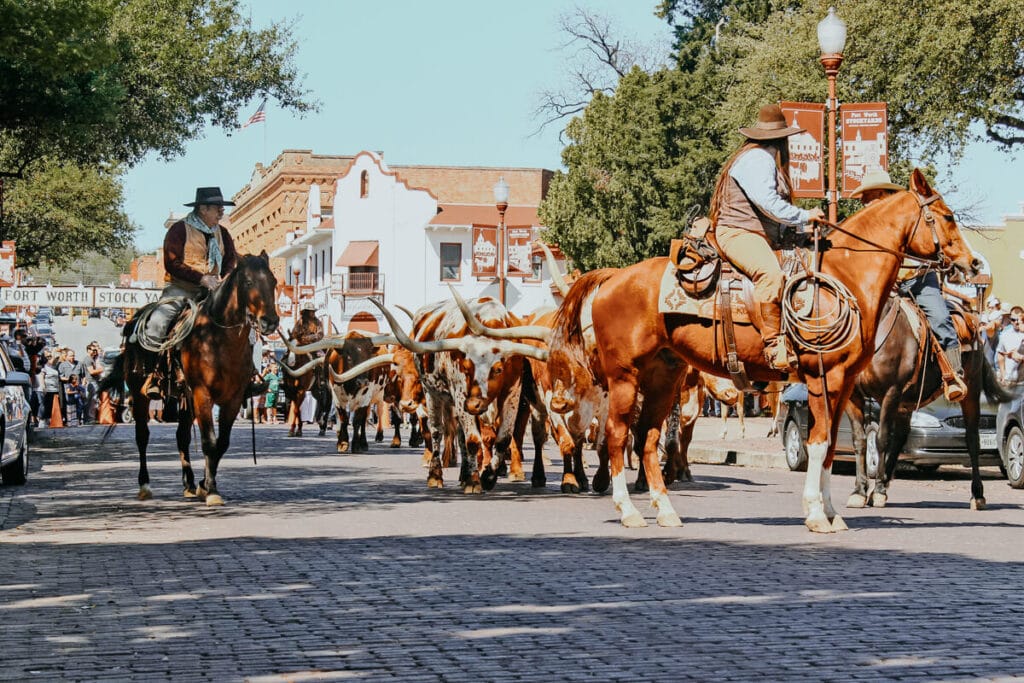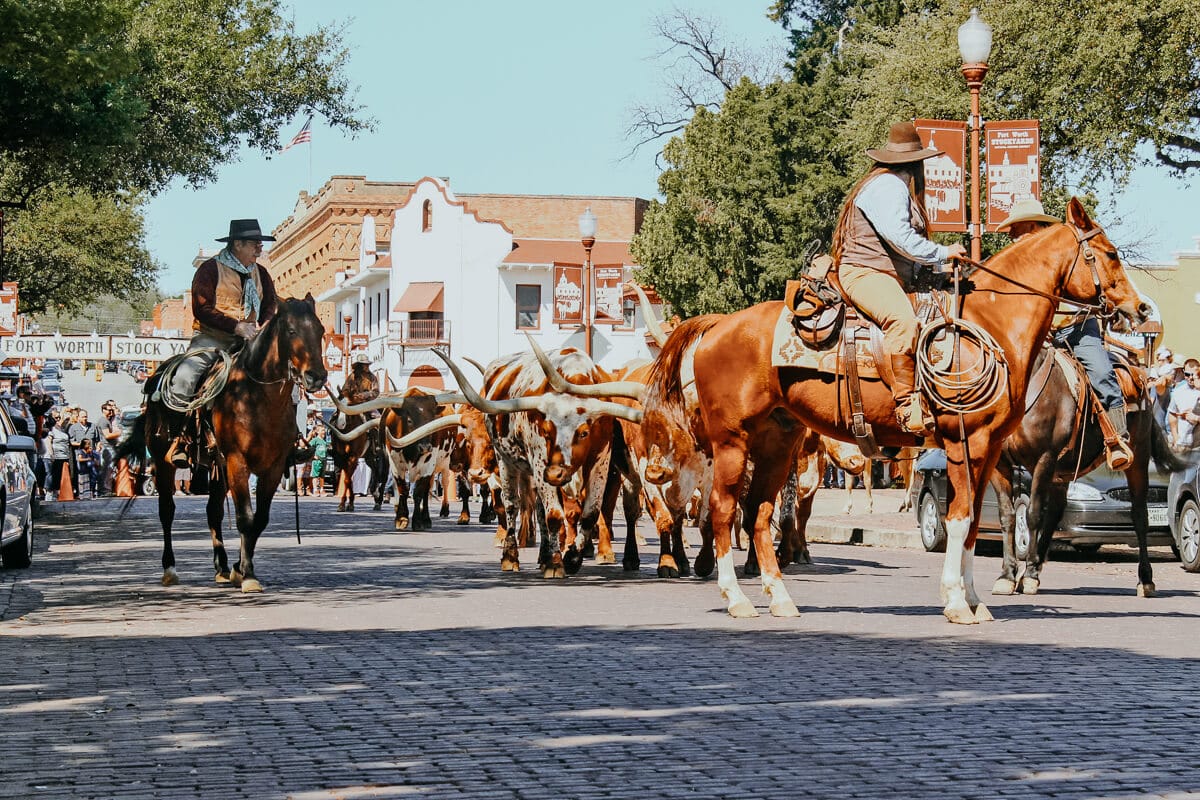 Although the Stockyards are now more of a tourist draw, with restaurants, petting zoos, and dance halls, this district of Fort Worth will still give you an authentic taste of the Old West.
Many of the old brick buildings have been restored to their early 1900's western-style making the Fort Worth Stockyards one of the only historically preserved areas of the city.
For those looking to learn more about the area's cattle ranching history, touring the Stockyards museum is one of the best things to do at the Fort Worth Stockyards.
The small museum is free and provides an interesting history lesson about Fort Worth as one of the original stops along the old Chisholm Trail.
You can also tour the stables where you'll see longhorns, reindeer, and horses.
And at night, make sure to visit Billy Bob's and learn a country line dance at the largest dance hall in Texas!
The Sixth Floor Museum & Dealey Plaza
Submitted by Margherita at The Crowded Planet
Before visiting Dallas, I knew only one thing about the city – that is was the place where JFK was murdered.
For this reason, and because I'm a real history nerd, the Sixth Floor Museum at Dealey Plaza was right at the top of my list when we recently spent 36 hours in Dallas.
The museum is located in the former Texas School Book Depository building, from where the shots that killed the president were fired.
You enter from the ground floor, but the museum is (yes, you guessed it) on the 6th floor.
The exhibition does an excellent job of describing the historical period preceding JFK's assassination, presenting the President, and what he did before that fateful November 22nd, 1963.
Go on this guided tour of Dallas to truly learn about this fateful day and what it meant for our country.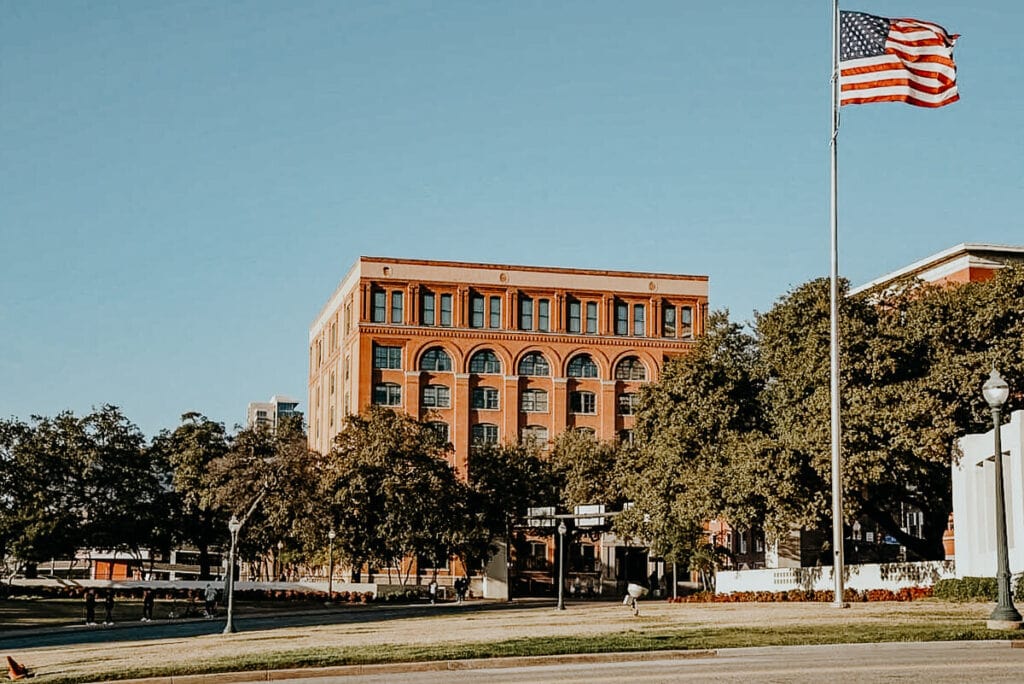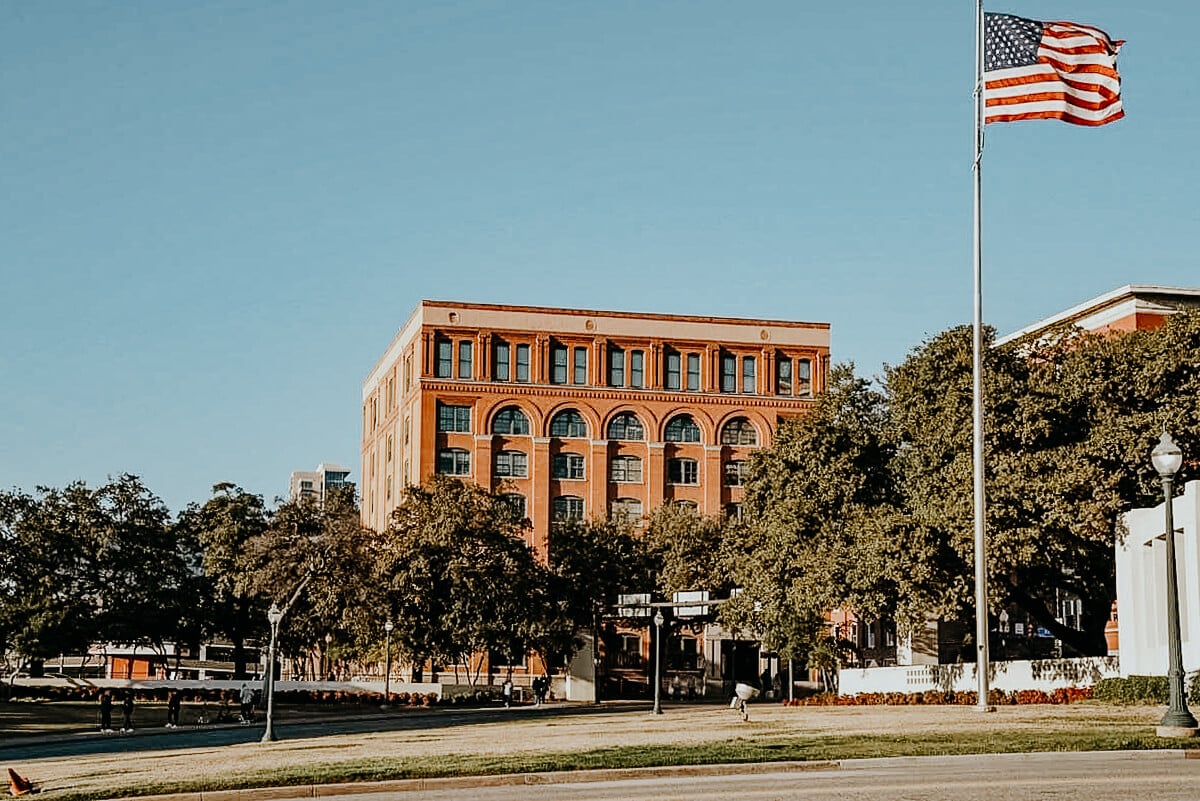 The most notable section goes over the day's events, introducing Lee Harvey Oswald and what happened before and after the assassination.
The exhibition concludes by illustrating the repercussions that Kennedy had on the world at the time. Visitors are led by an audio guide and are shown exactly the spot where shots were fired.
We recommend also looking around Dealey Plaza once you leave the museum.
There are two X paintings on the road, showing exactly where JFK was hit, and you can walk around the famous 'grassy knoll'.
Finally, you can visit the JFK Memorial Plaza, a monument in memory of the President, only a couple of blocks away.
Click here to reserve a JFK History Tour of Dallas.
Dallas Museum of Art
Submitted by Pam & Kathrine of Everywhere Forward
The Dallas Museum of Art houses over 25,000 pieces in its collection and features art from over 5,000 years of human civilization, making it one of the largest art museums in the United States.
It is a must-visit attraction in Dallas because it's more than a traditional art museum with only classical paintings.
Instead, it features impressive galleries of paintings, sculptures, and decorative arts from across cultures and time.
As you walk through the galleries, you'll feel as if you're walking through time as you pass by thousands of years of art!
Go on a scavenger hunt through the arts district with this unique smartphone tour.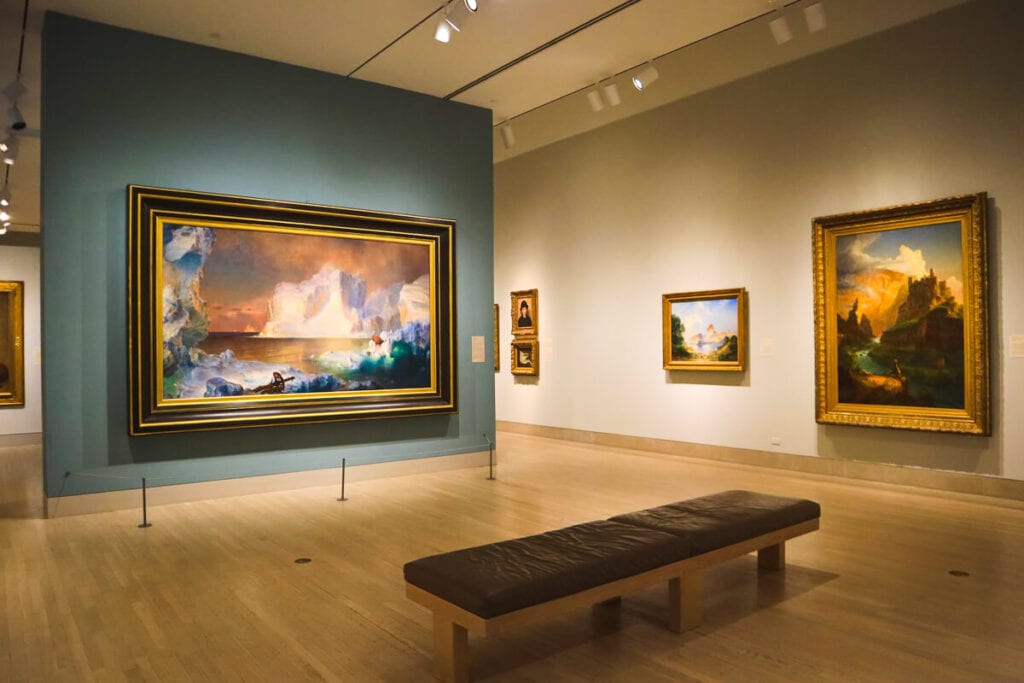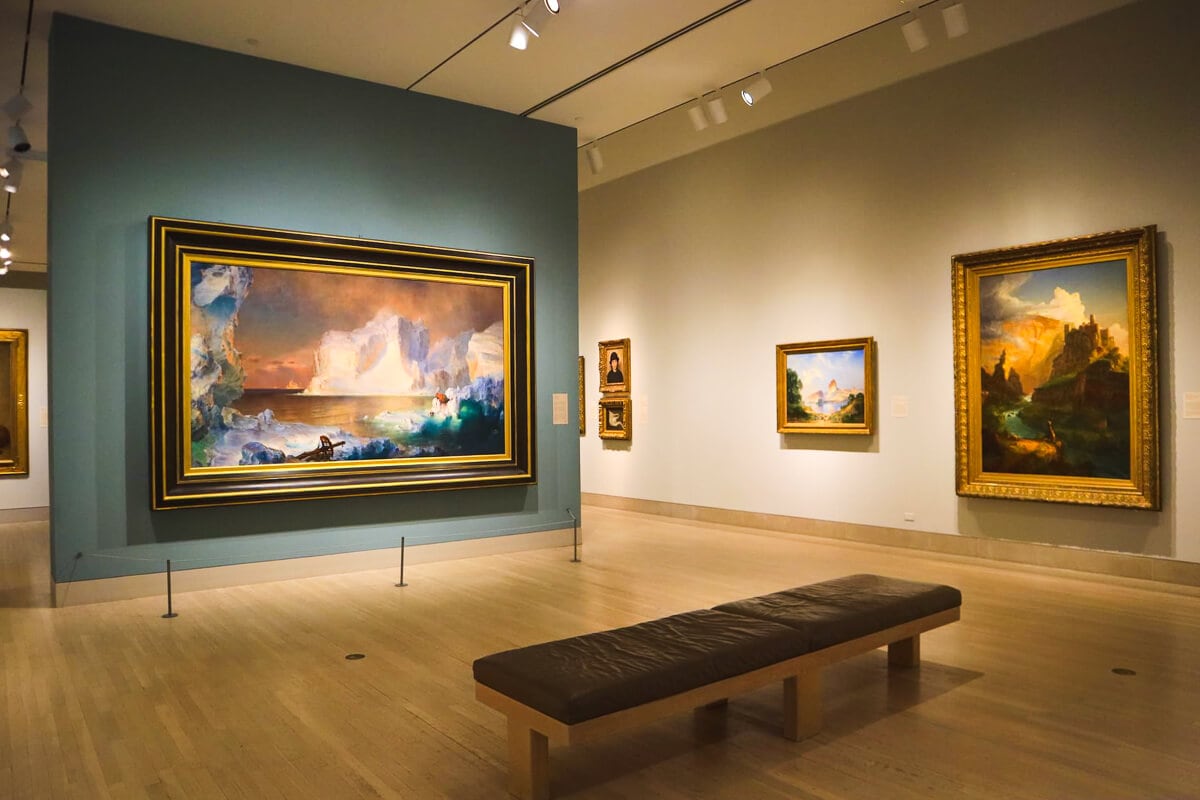 The museum hosts a variety of public events for all ages including Late Nights where the museum is open until midnight and features live performances, concerts, and tours.
The Second Thursdays with a Twist event is a unique event that blends pop culture themes, art activities and interpretation, and drinks for adults.
Throughout the year, programs are offered for families, children, and teenagers.
The museum also features the Center for Creative Connects, a space for interactive learning and community engagement.
The museum is located in the Arts District of downtown Dallas and is accessible by car with a paid parking lot or by the DART Rail System at St. Paul Station.
The museum is open Tuesday to Sunday from 11 am to 5 pm. Museum admission is free except for special exhibitions.
Fort Worth Museum of Science & History
Submitted by Cosette of KarsTravels
When exploring Fort Worth, the Museum of Science and History should definitely be on your radar.
It's a hands-on museum designed by architect Ricardo Legorreta from Mexico.
It forms part of the Fort Worth Cultural District that includes 5 museums, such as the nearby Cowgirl Museum and the Hall of Fame.
A highlight is The Cattle Raisers Museum (which forms part of the History & Science Museum) where you can learn all about the history of the cattle industry.
For families, DinoLabs and DinoDig are ideal to learn all about North Texas dinosaurs.
The museum also houses the Fort Worth Children's Museum for children 8 and under, focused on learning through play.
Insider tip: the most fun thing for kids is the courtyard, where they can play and experiment with water. Build waterways using pipes, play with the water shooters, or man the water pump.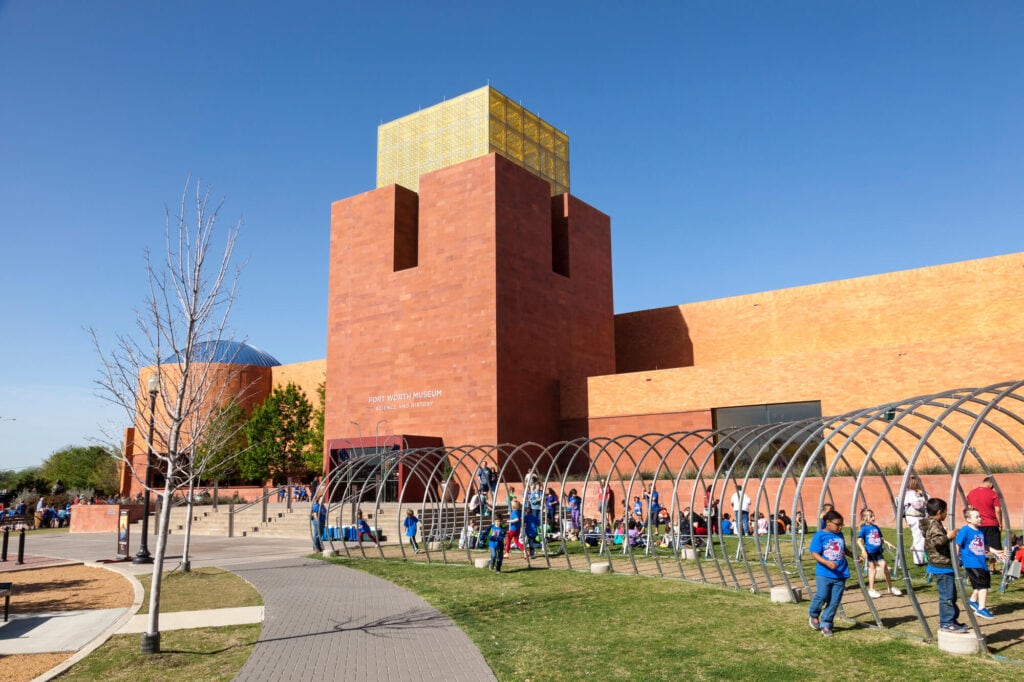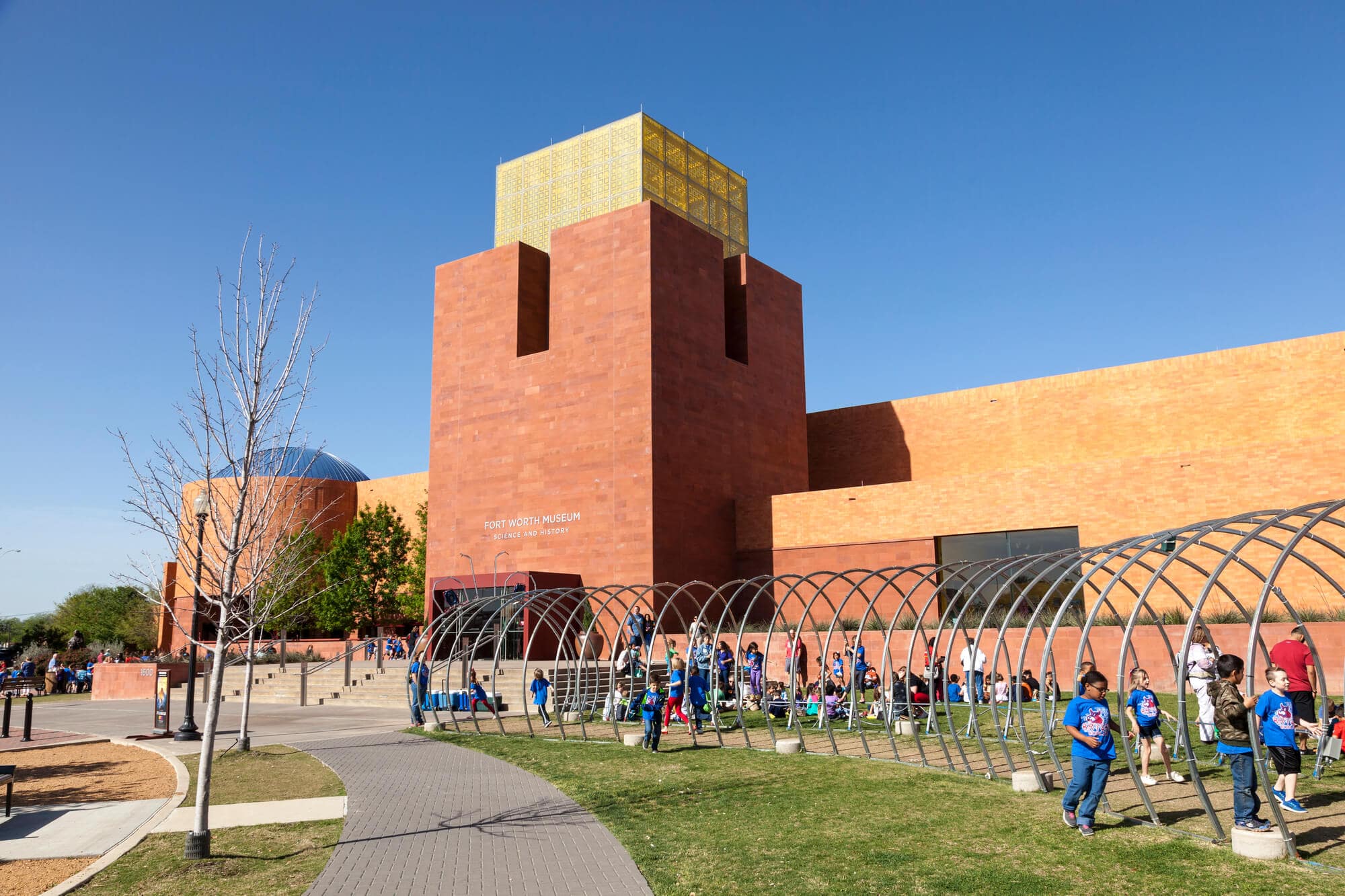 Next, there's a Heritage Gallery, Coral Reef Adventure, the Oak Room, Special Exhibitions Gallery, and a 9/11 Tribute.
But that's not all, don't forget to visit Innovation Studios, Launchpad (on the past, present, and future of space), Energy Blast (about energy resources and alternative energy), and Tornado Alley (about extreme weather phenomena).
Two other grand features of the museum are the Noble Planetarium and the Omni Theater IMAX Dome, showing documentaries on a big screen.
For dining, visit the Star Café by Galligaskins for family-friendly dining and the Reel Refreshments concession stand for refreshments at the IMAX dome.
As you can see, this museum is not only for kids but also for adults and the whole family.
Dallas World Aquarium
Submitted by Lindsey Puls of Have Clothes, Will Travel
The Dallas World Aquarium is a fantastic way to spend a half-day in Dallas for both adults and children. "Aquarium" is a bit of an understatement, though.
While there are the usual aquatic creatures here, such as fish and stingrays, that's not all you'll see at this aquarium!
The DWA aids in conservation and education by housing many animals that are endangered as part of a cooperative breeding program with other zoos around the world.
The upper floor of the aquarium is home to an entire rainforest exhibit where exotic birds, sloths, giant river otters, manatees, and several species of monkeys live.
They are all part of the aquarium's conservation projects.
The DWA also provides support and equipment for research projects around the world – such as the IPÊ research in Manaus, Brazil, with emphasis on the conservation of Amazonian manatees.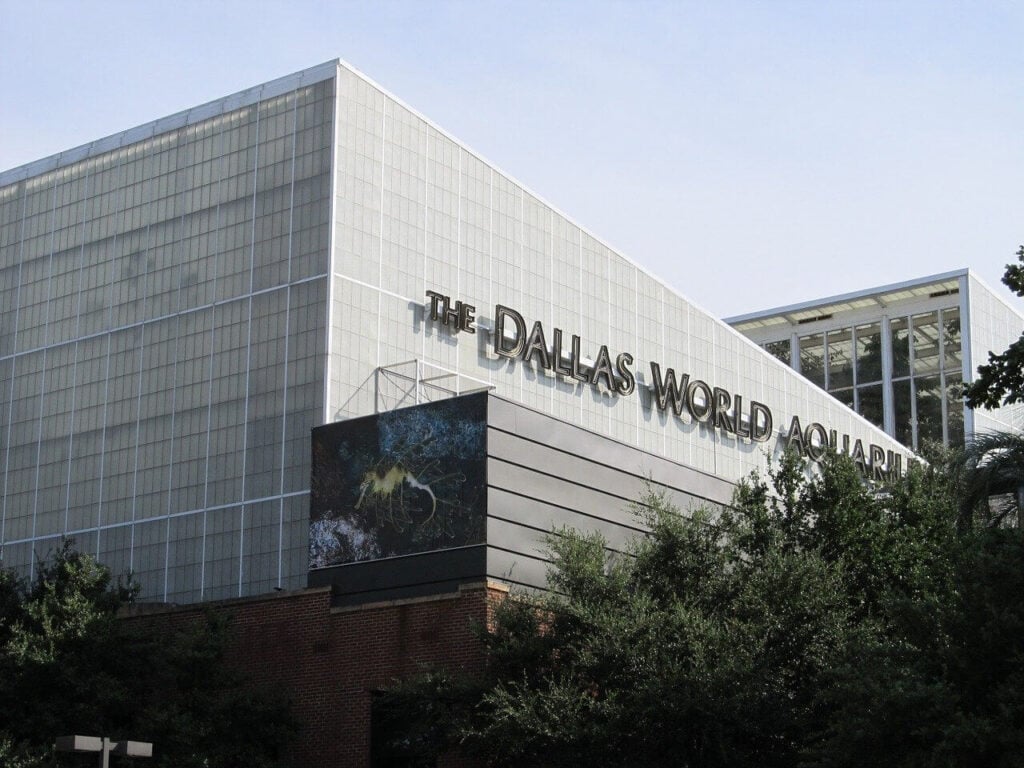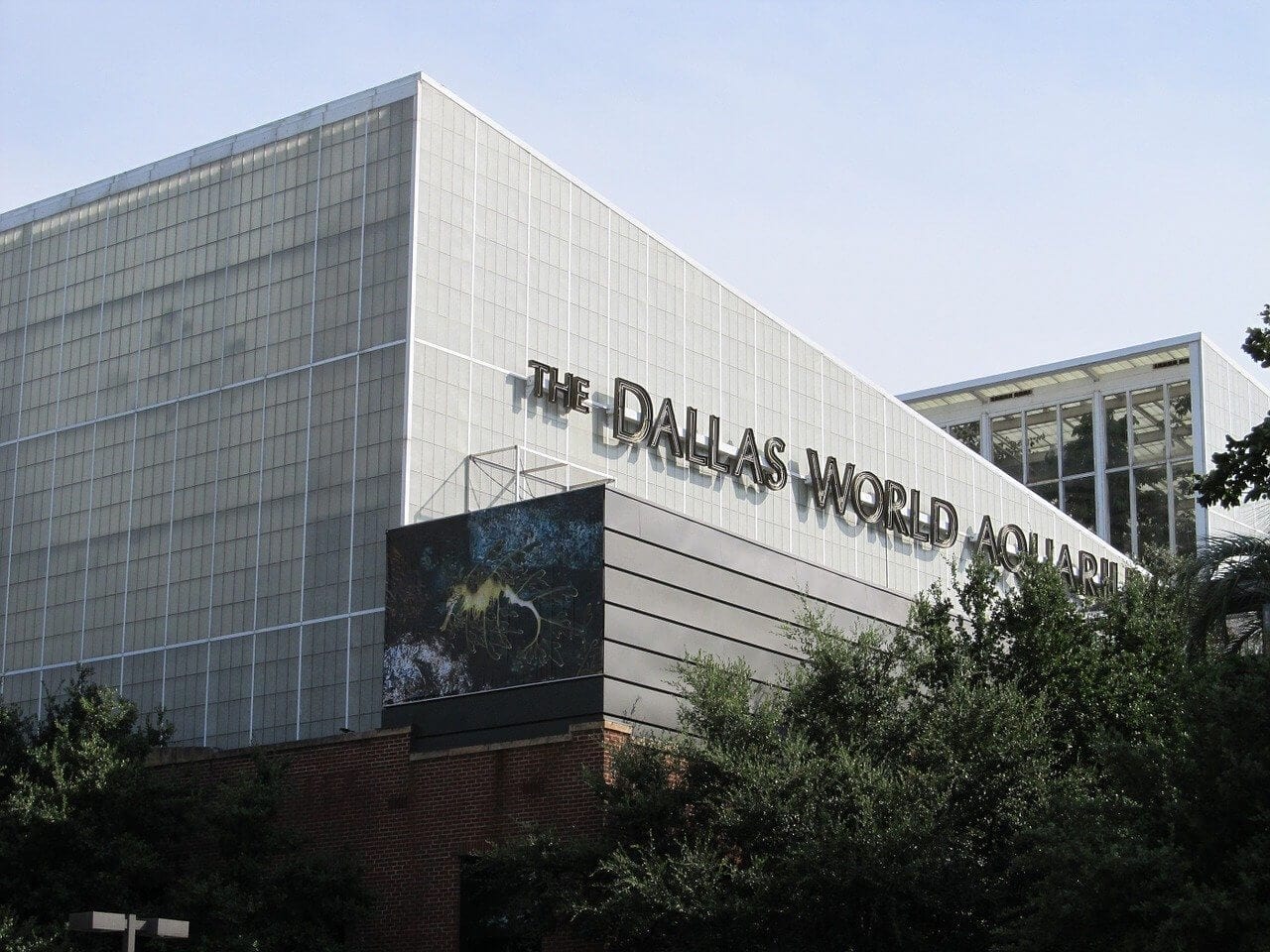 When visiting the DWA, it's worth stopping by one of the scheduled feeding times.
This is where you can watch the animals get fed and a zookeeper tells you the animals' names and fun facts about them.
I, personally, like going to the penguin feeding (they're my favorites) and watching the little guys swallow their fish whole.
The Dallas World Aquarium is located in the West End Historic District of downtown Dallas.
It's easy to get to by car or Uber.
There is parking available in surrounding parking lots from $8-$10. It's also located near the West End light rail station (serviced by the Blue, Green, Orange, and Red DART Rail lines).
Essential Dallas Activities
I'm so grateful for all these excellent suggestions by my fellow bloggers.
On my next trip home I hope to spend some quality time in DFW and visit all these Dallas attractions!
Read More About Texas Travel
Pin It For Later