Looking for the best Texas BBQ in the Hill Country?
Skip the line at Franklin's and head to tiny Lockhart.
This small town is home to not one, not two, but four epic barbecue joints.
This post will guide you through a day of eating the best BBQ in Lockhart.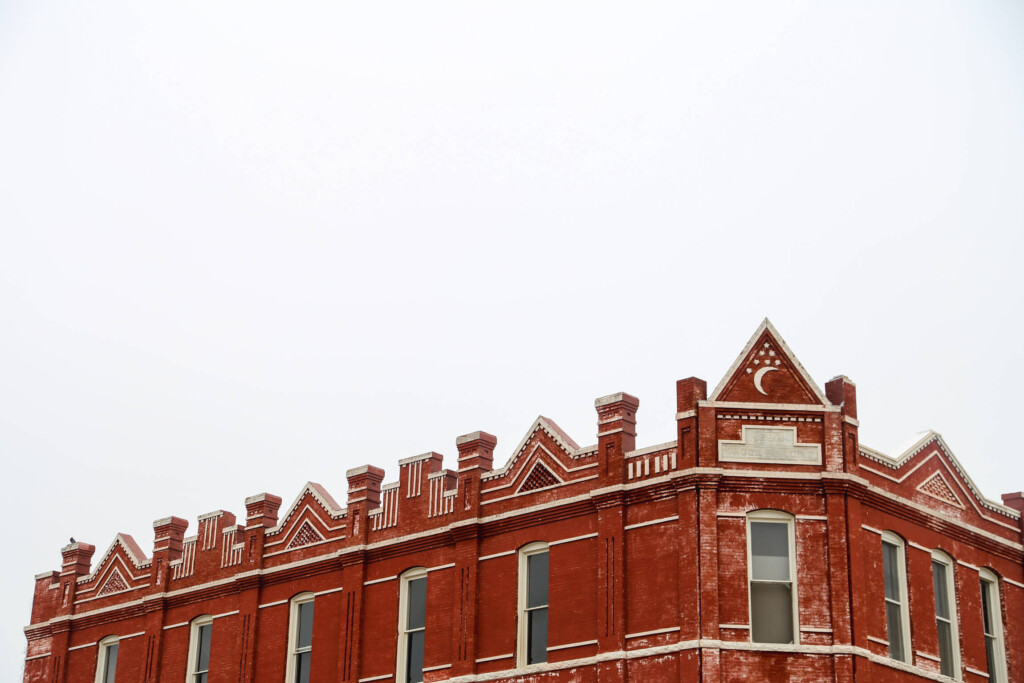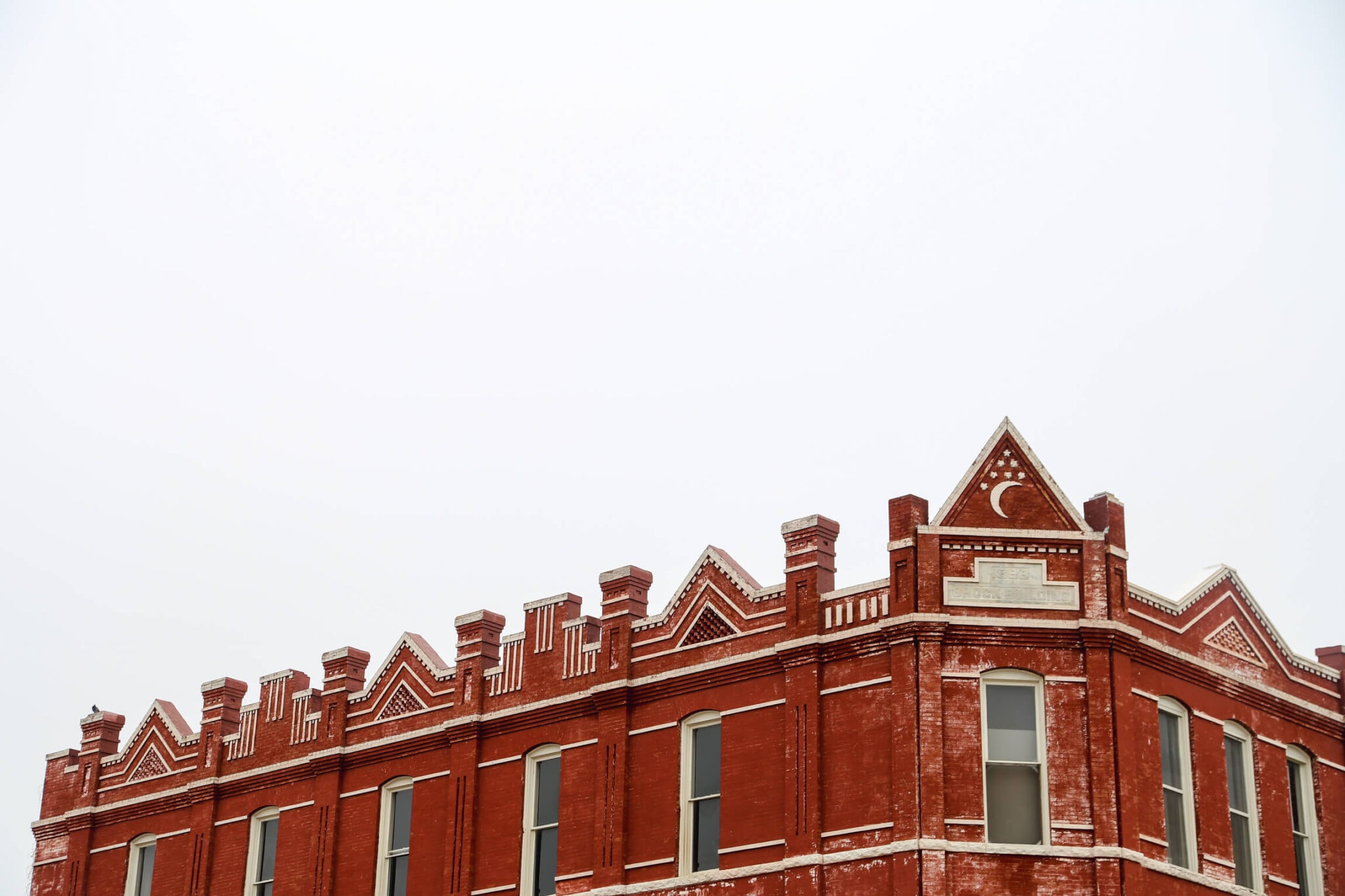 QUICK NOTE: This post contains affiliate links and Sol Salute may receive a commission for purchases made through these links, at no extra cost to you.
Eat your way through Lockhart BBQ
We don't tend to travel or explore the places where we live. I always had my eyes set further afield and didn't travel enough of Texas when I lived there.
Now that I've married a man from Argentina, I've made more of an effort to travel the lone star state with him.
It's fun to show him where I grew up and explore new places together.
So when we were visiting family for the holidays, I jumped at the chance to finally check out the famous BBQ places in Lockhart Texas.
Lockhart is easy to visit from Austin, read about more day trips from Austin here.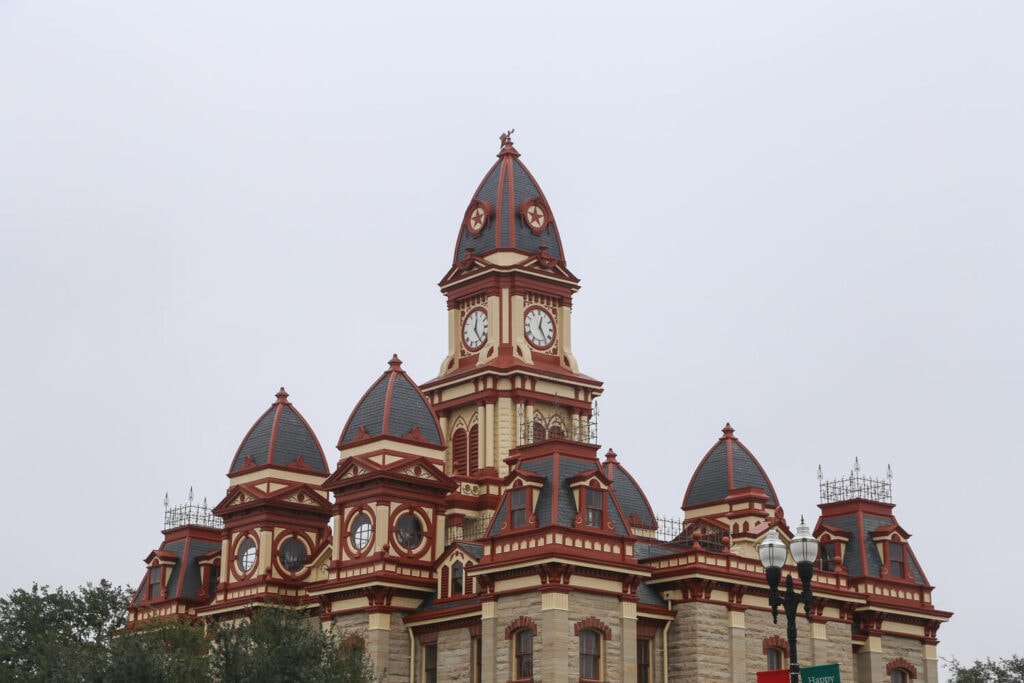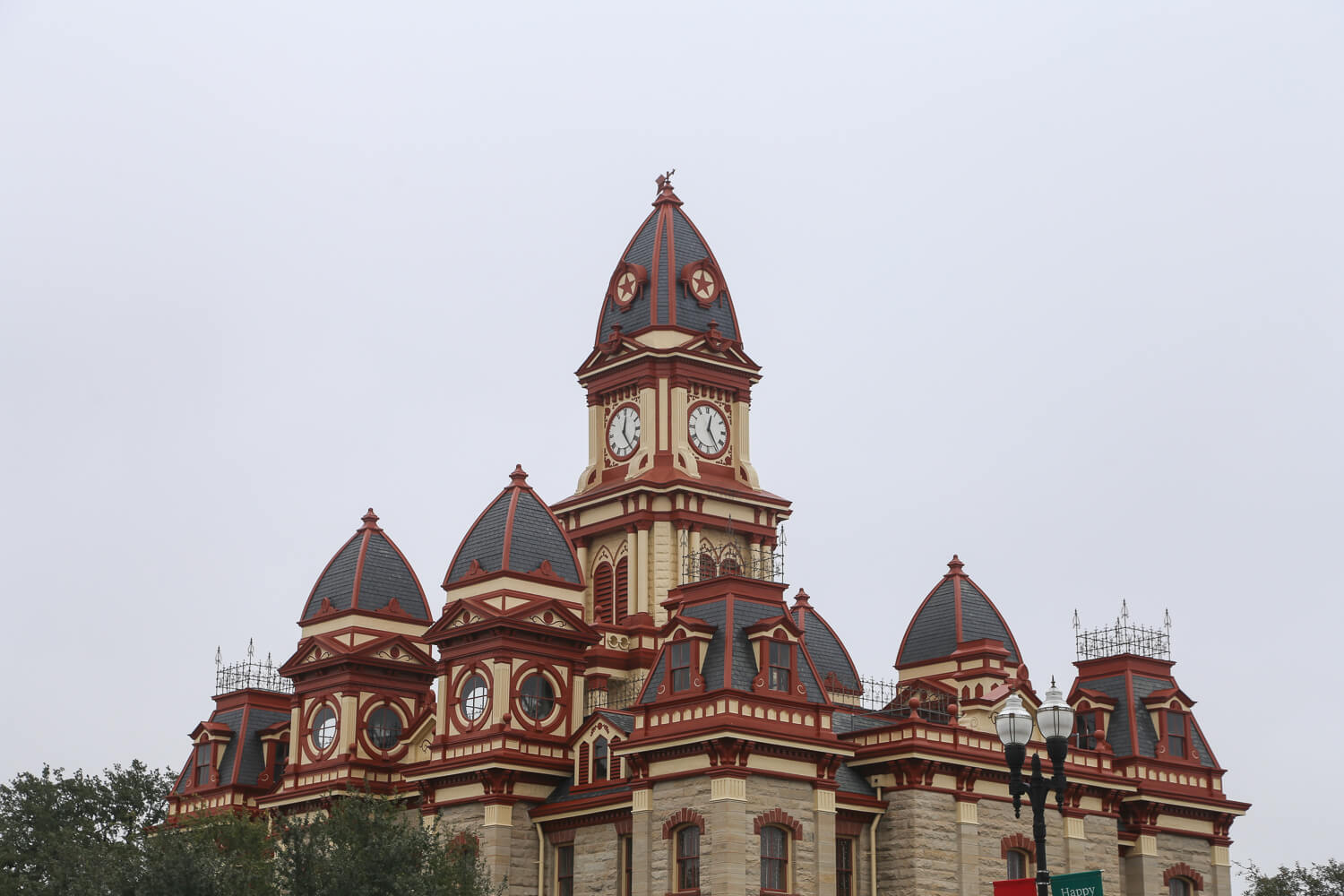 Where is Lockhart
Lockhart is a tiny town 35 miles south of Austin. It's close enough to be a great day trip from San Antonio or Austin, lying more or less in the middle of the two Hill Country cities.
In 1999, the Texas Legislature passed a resolution that officially recognized Lockhart as the BBQ Capital of Texas.
That says a lot in a state full of delicious barbecue.
There are four restaurants that serve up great barbecue in Lockhart, so come hungry.
I think it's best to come with at least a car full of people to split the meals with, to better preserve your appetite.
With only two of us, we were full after just two stops. So I guess we'll just have to go back someday to try the others!
Read More | Top Things to do in the Texas Hill Country
Downtown Lockhart
Downtowns in small Texas towns are hard to beat, and Lockhart was no exception.
I hadn't seen a downtown with such wide streets before. I could almost picture the horses and carriages that the wide streets must have been built for.
The courthouse is imposing in the center of town. And the surrounding blocks are full of tempting shops.
Start your day here or take a stroll between meals to walk off that belly full of Lockhart BBQ.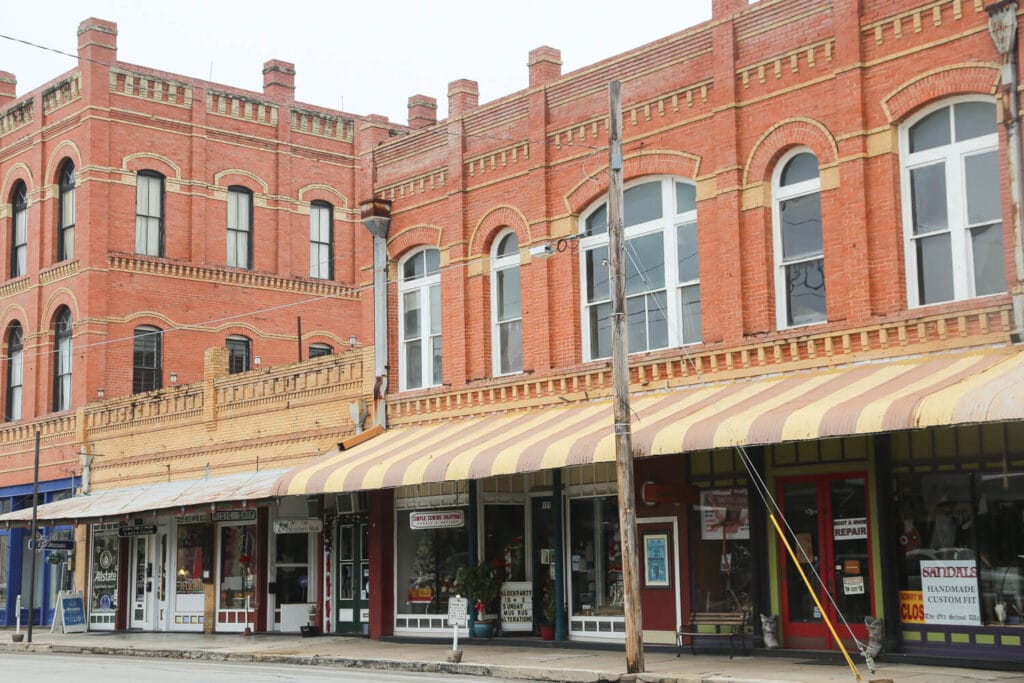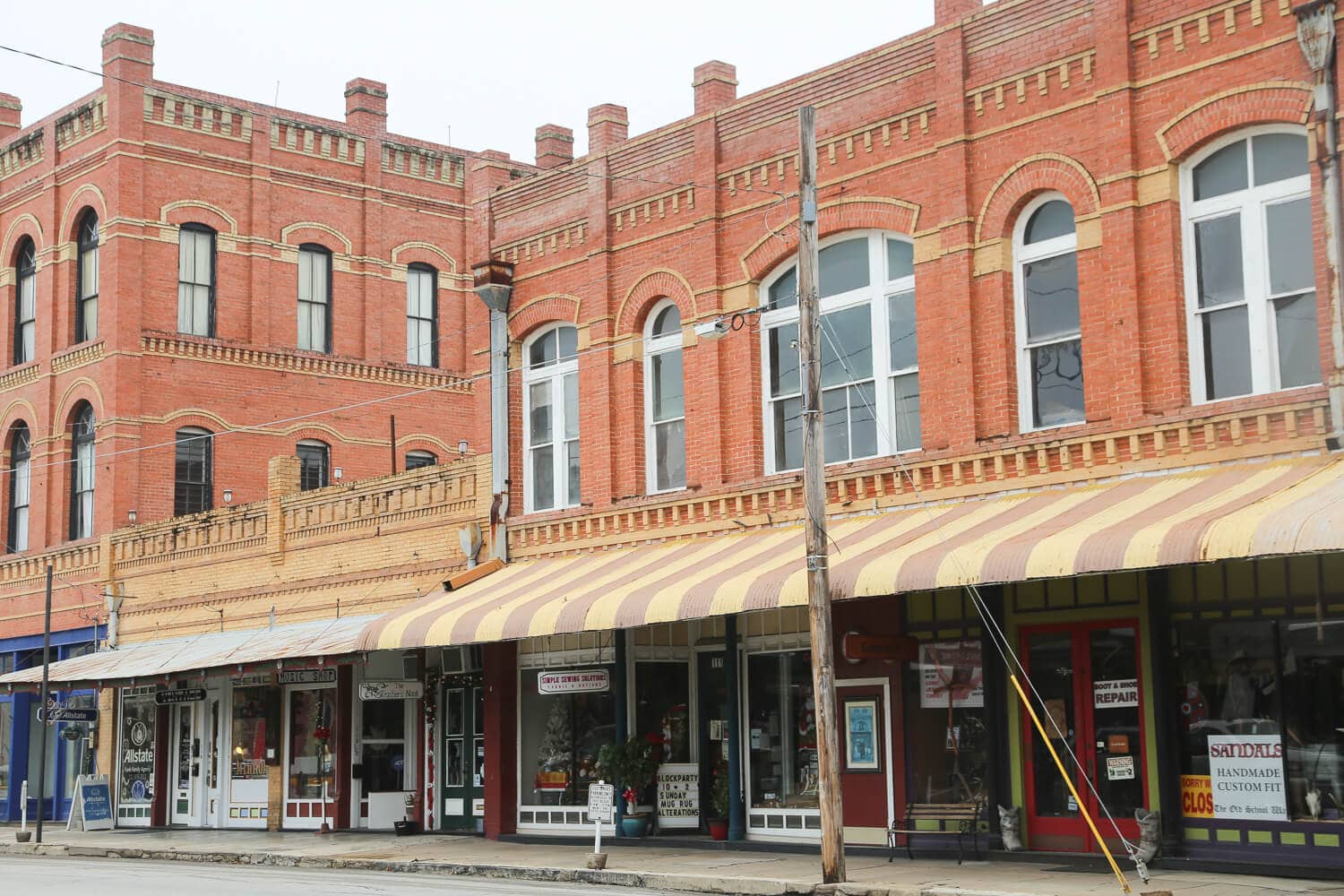 Our Lockhart BBQ Tour
Ideally, we'd have been able to visit all four of Lockhart's BBQ restaurants.
But being only two of us, we had reasonable expectations about how much we were going to actually be able to eat.
We decided to focus on Kreuz Market and Smitty's Market for our two Lockhart BBQ places to try.
We're going to have to return as soon as we can for Chisolm Trail and Black's!
I recommend going with at least four people so that you can more easily share and save room for all four spots.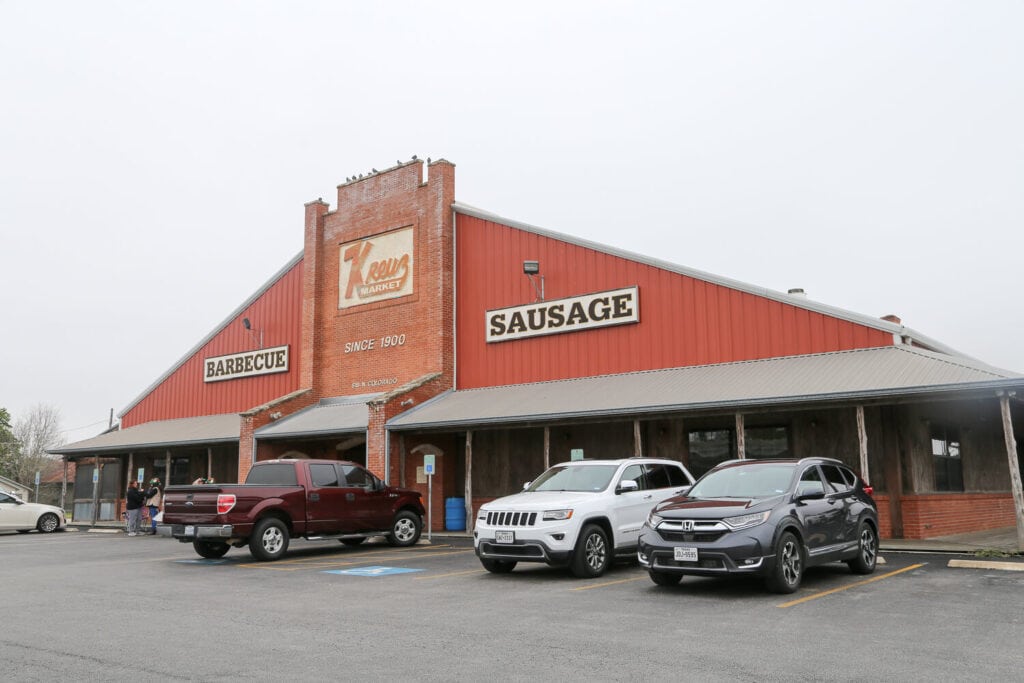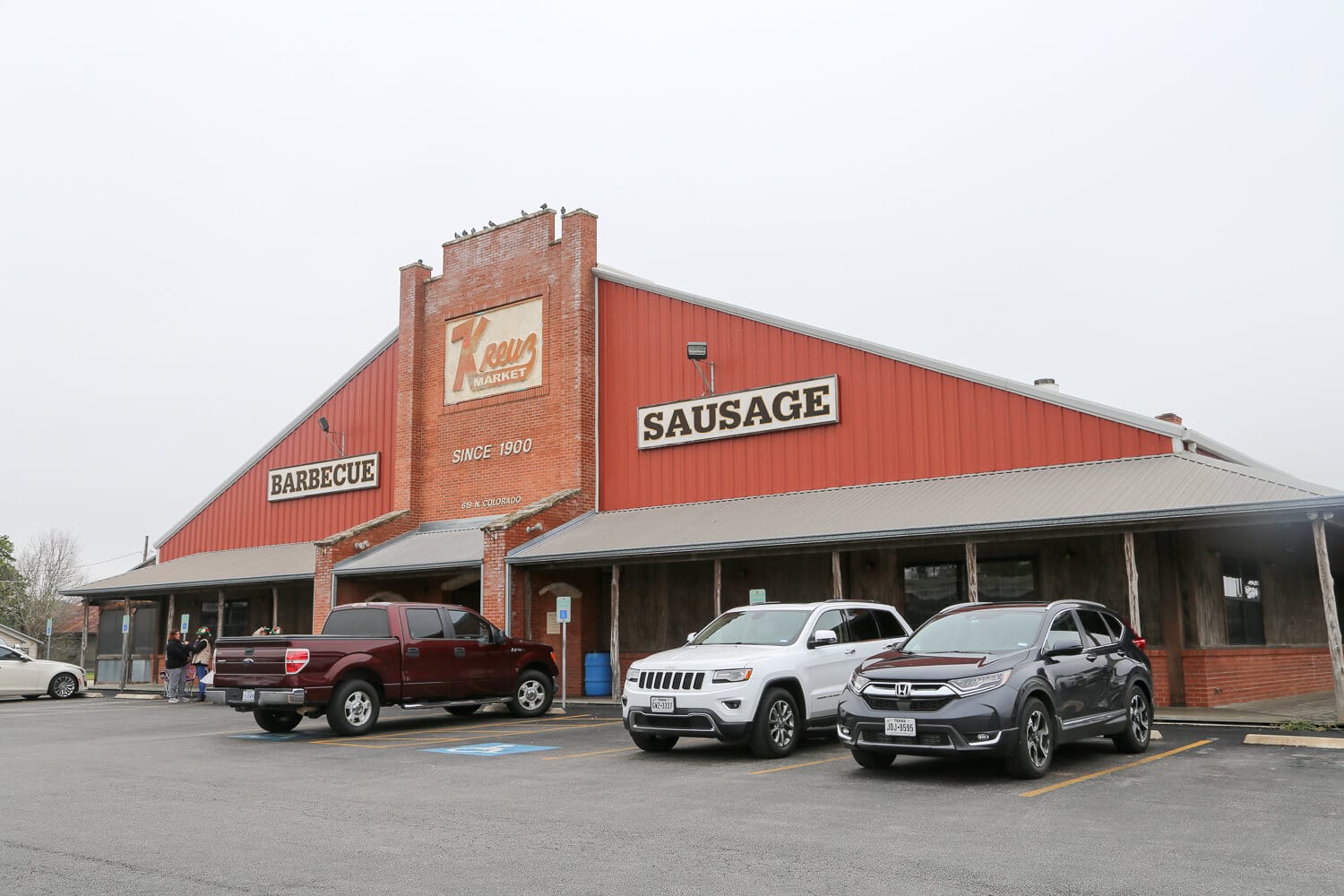 Stop #1: Kreuz Market
619 N Colorado St, Lockhart, TX 78644
Kreuz has been open since 1900 but only recently moved to this new location in 1999 after a family disagreement.
Rick Schmidt took the business a quarter mile north of downtown to this new location while his sister, Nina, opened Smitty's at the original downtown location.
We wanted to compare both sides of this family feud.
Walk towards the back of the building once you enter to order your meat of choice. We ordered shoulder clod (lean brisket), ribs, and jalapeño cheddar sausage.
After ordering your meat move to the room on your right to order sides and drinks.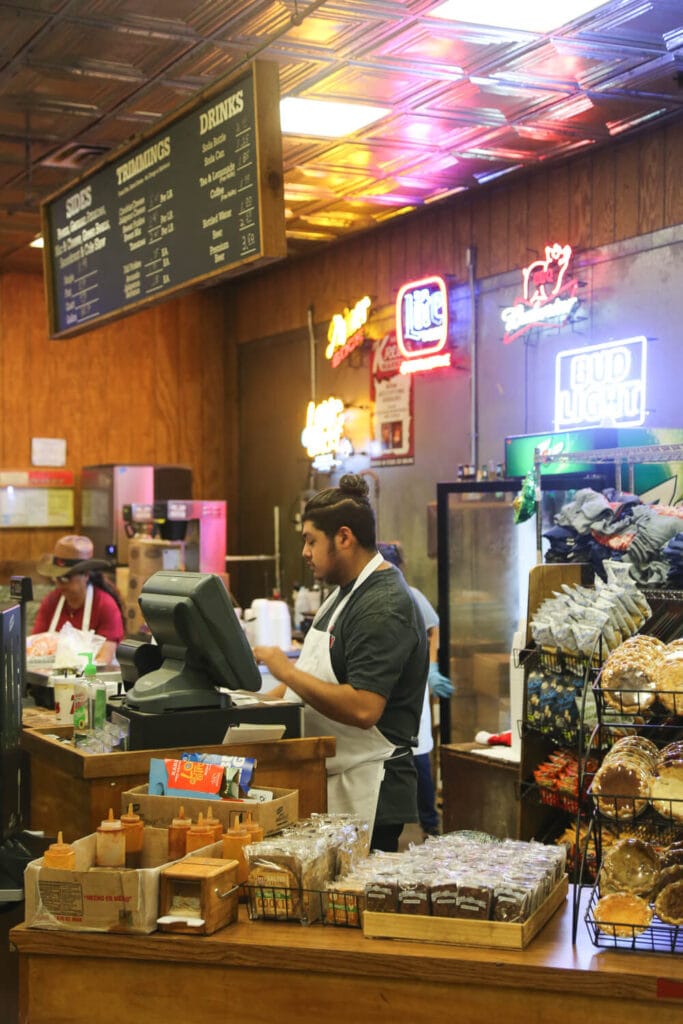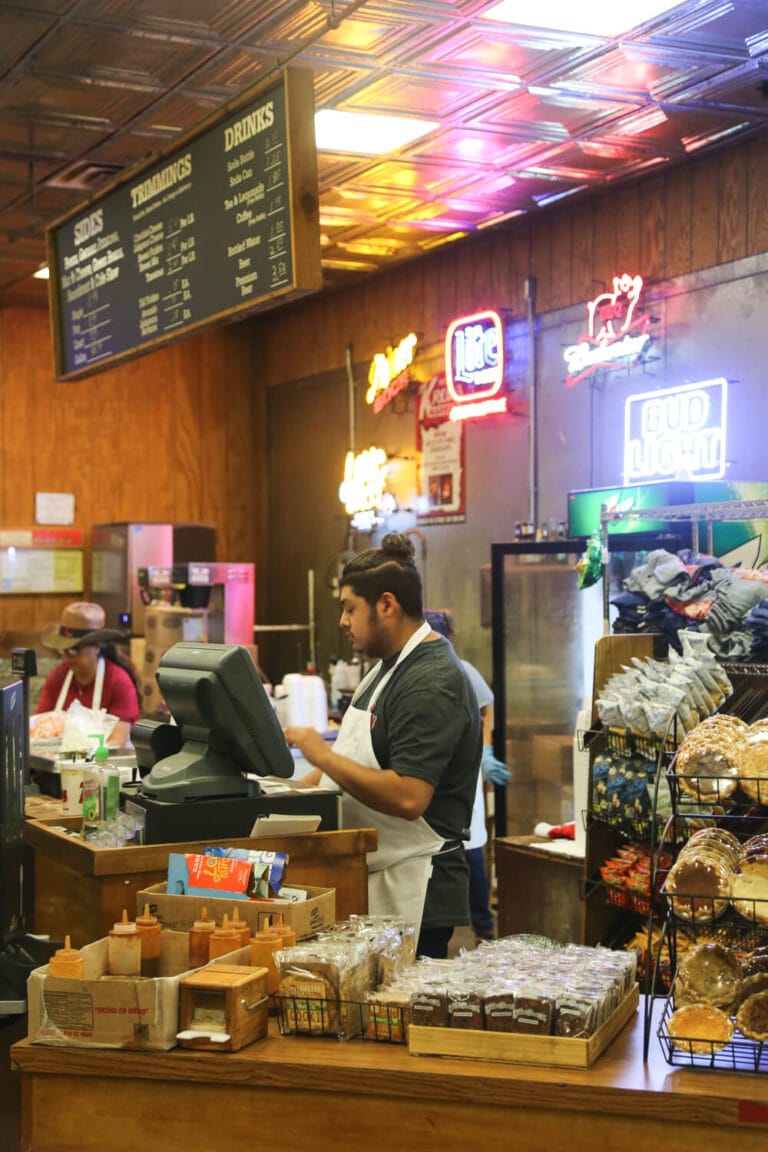 Kreuz Market Verdict
AMAZING. My favorite was the jalapeño cheddar sausage. It didn't sit as heavy as you'd expect, and I loved the added flavor!
There are no plates. Like all traditional BBQ joints, your meat is folded up neatly into butcher paper.
I heard there were no forks or sauce but we had both. But honestly, we did not need any sauce.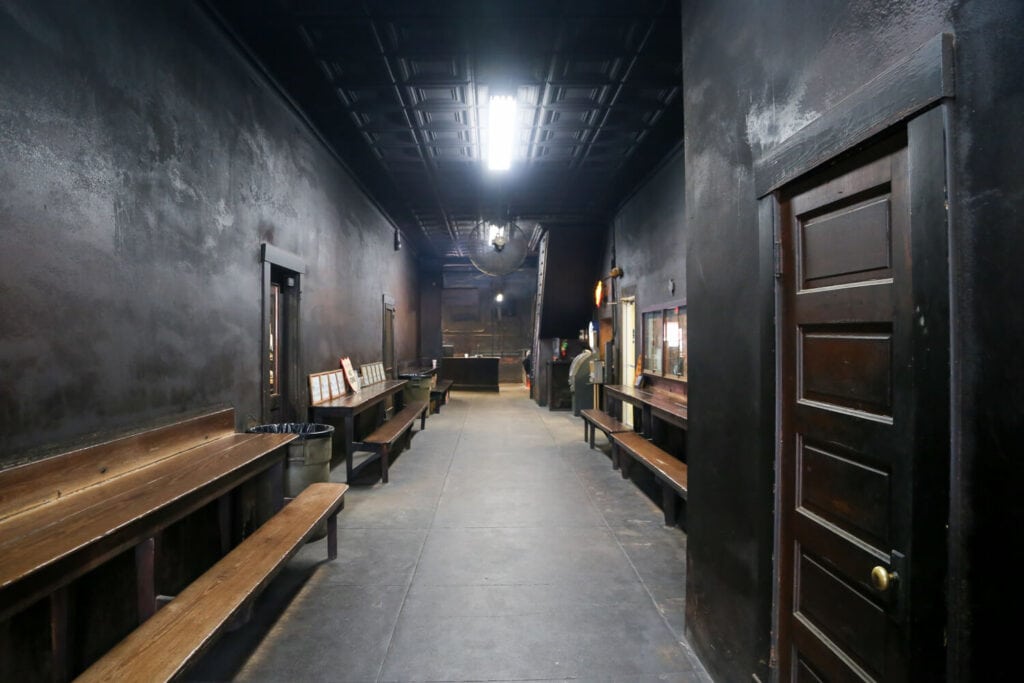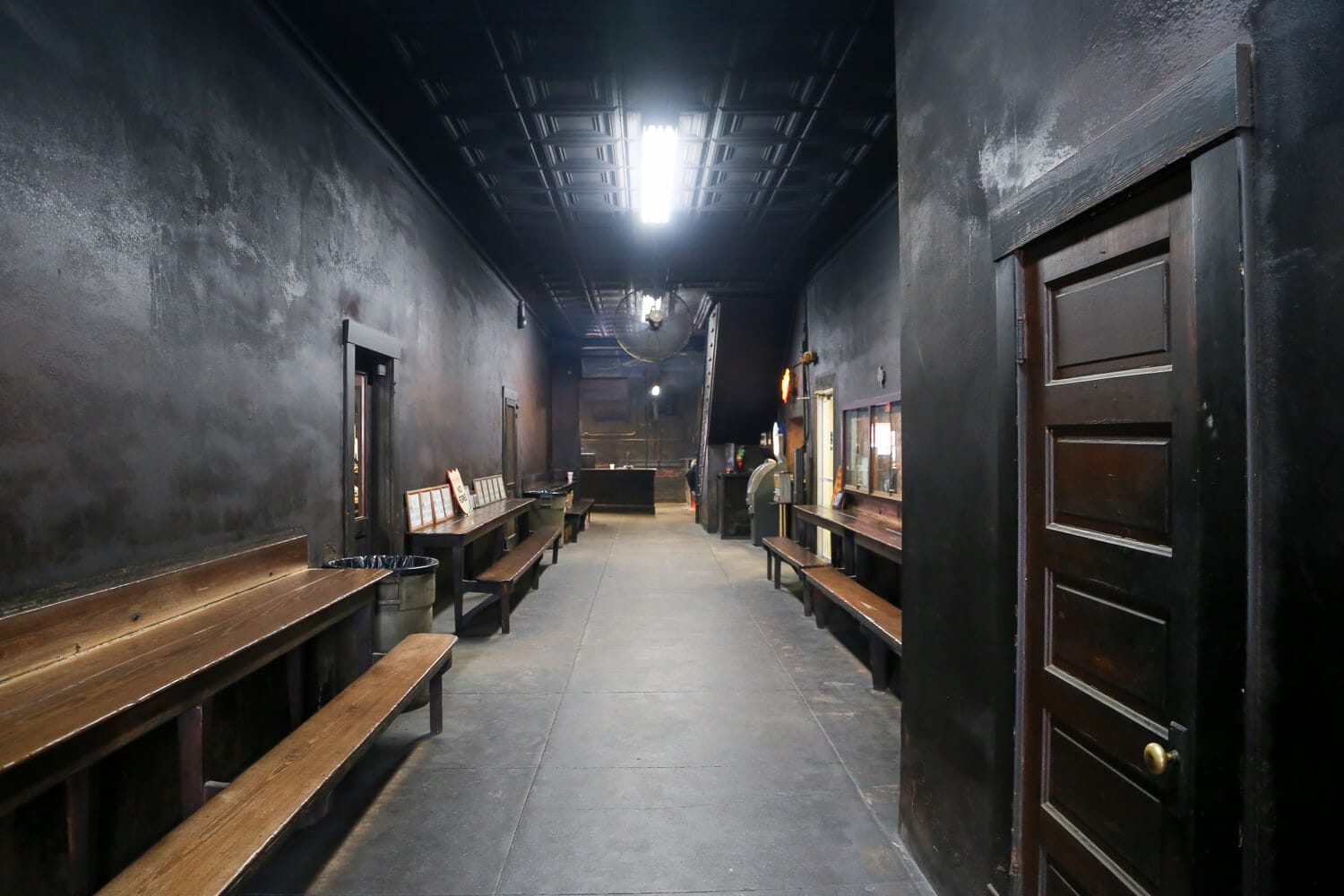 Stop #2: Smitty's Market
208 S Commerce St, Lockhart, TX 78644
After Kreuz, we drove back downtown and parked on Commerce Street to try Smitty's.
Enter on the Commerce Street entrance if you can, the walls, darkened from over a century of slow-smoked meat, make a powerful entrance.
At the end of the hall we turned to our right to see the brick walls lined with the pits.
Mouth watering brisket was being sliced on the center butcher block.
We ordered fatty brisket, shoulder clod, and a pork rib. I ate too much sausage at Kreuz so I passed on it here.
Butcher paper package of meat in hand, go into the dining room next door to order drinks and sides.
There are no forks here, eat with your hands. When I asked why the girl simply barked back "tradition!"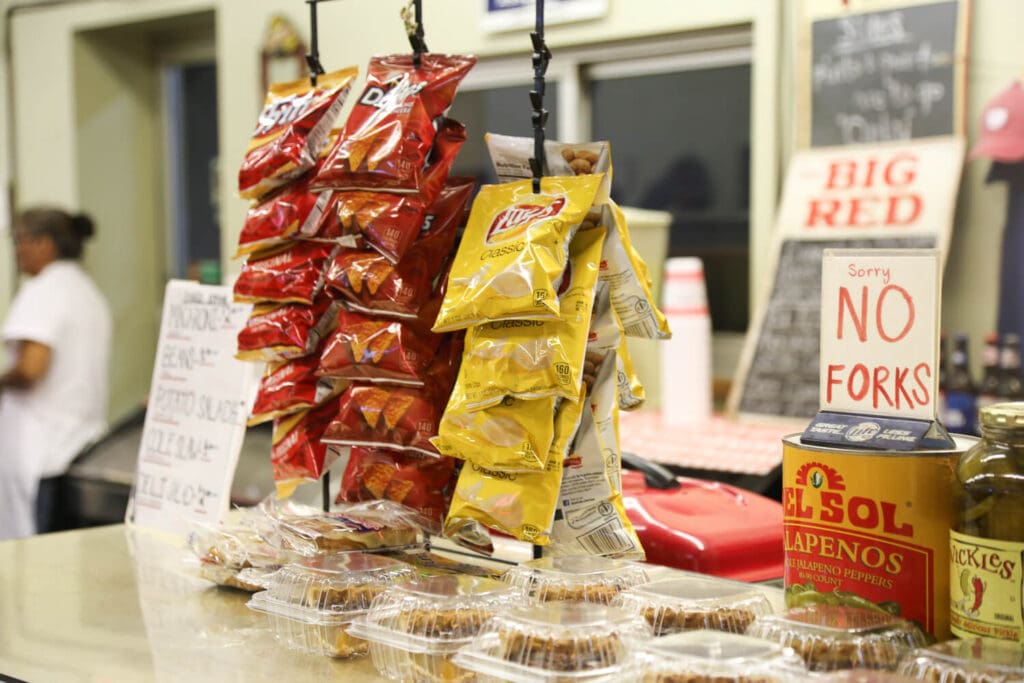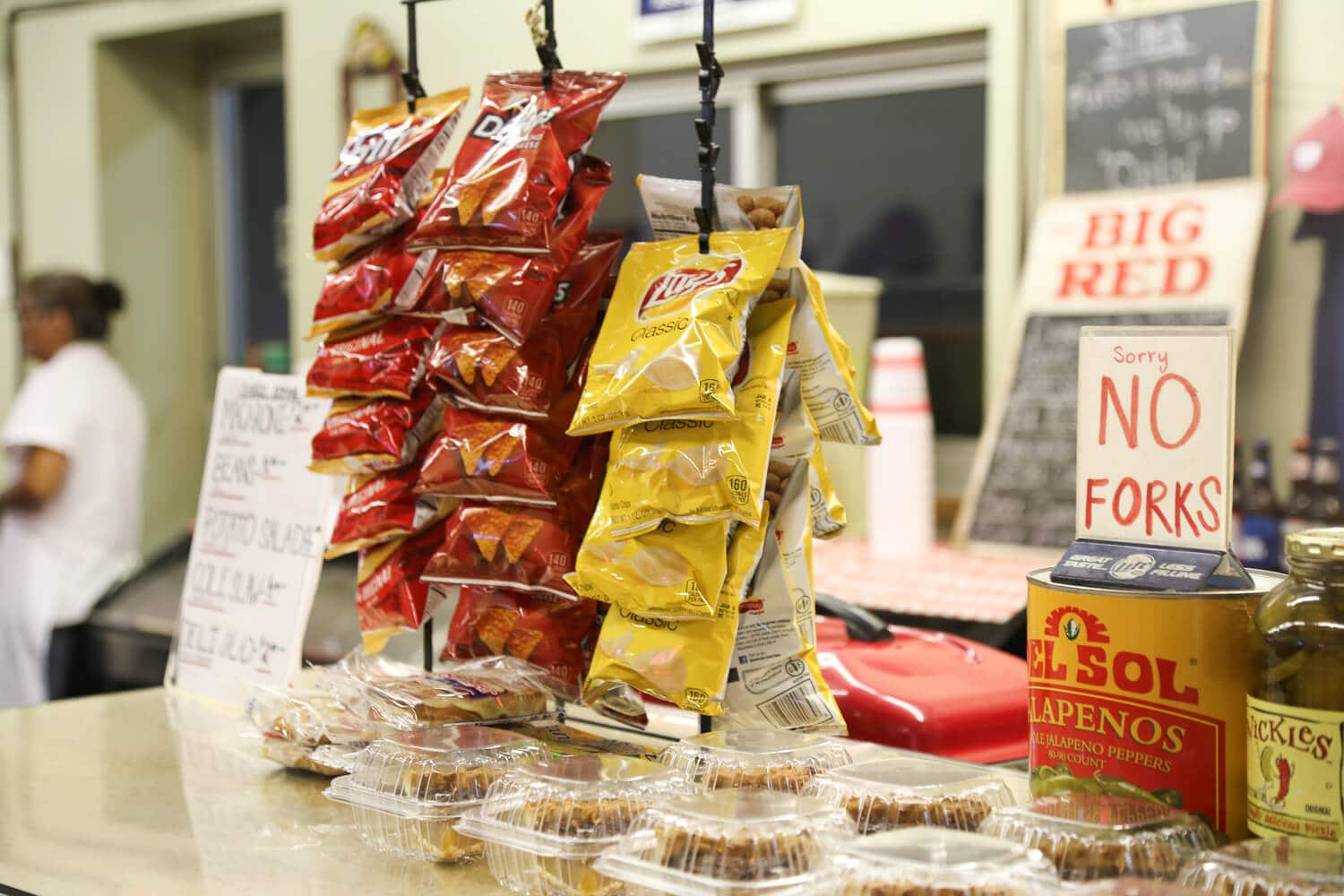 Smitty's Verdict
Smitty's was the best barbecue in Lockhart (and best I have ever had!).
I always order brisket but I never LOVE brisket. This shoulder clod was the most flavorful, buttery brisket I've ever tasted.
I wish we had eaten less earlier in the day because I wanted to want to eat more here.
I will dream of Smitty's shoulder clod until I can come back again for more.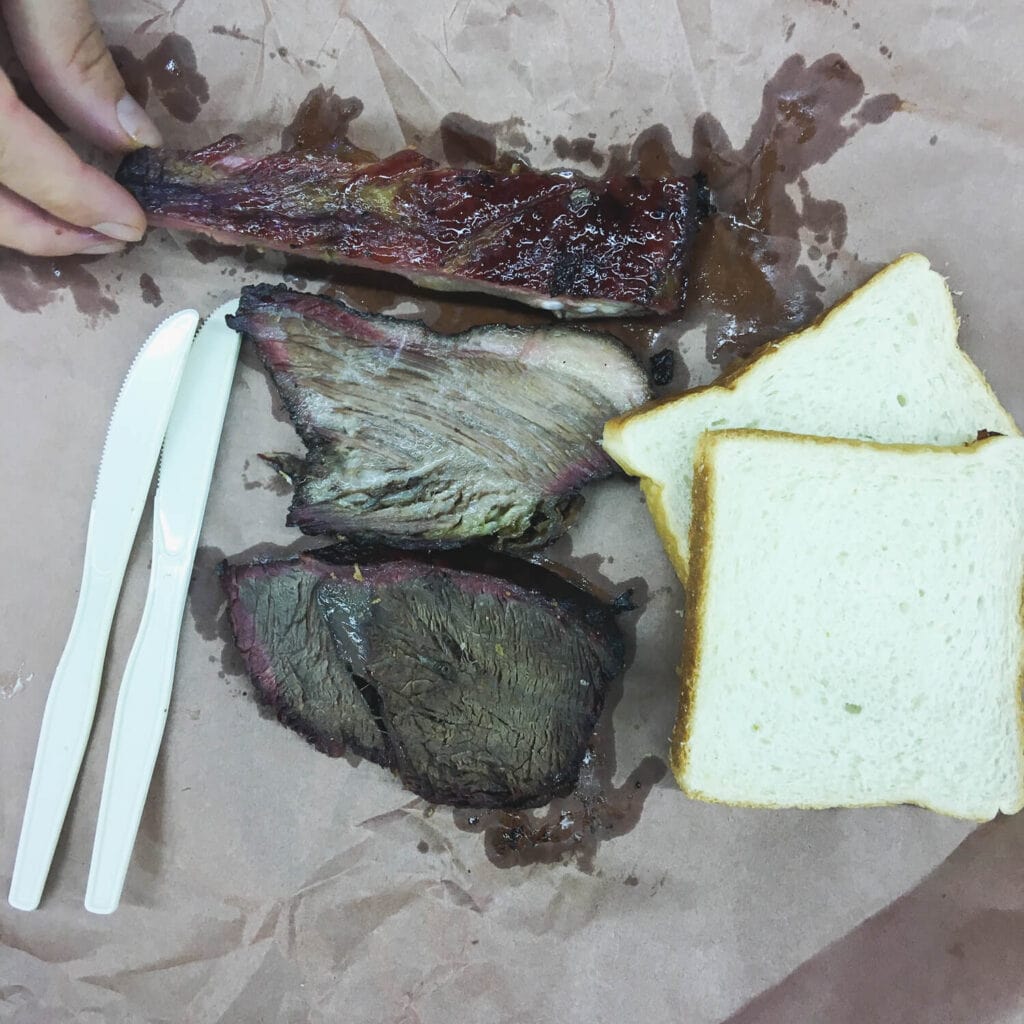 The Rest of the Best BBQ in Lockhart
As I lamented above, we couldn't manage to eat at all four BBQ joints.
If you're better prepared, still hungry and ready to keep going, here's where to go next to complete the full Lockhart experience.
Black's BBQ
215 N Main St, Lockhart, TX 78644
Their claim to fame is being the oldest BBQ joint in Texas continuously owned by the same family.
Black's has been in business since 1932 and are currently run by third and fourth generation members of the Black family.
Chisholm Trail Barbecue
323 S Colorado St, Lockhart, TX 78644
If you're ready to leave the tourists like me behind, finish up at Chisholm Trail, where the locals eat.
Chisolm Trail is located just south of town and has been open since 1978. Finish up your day of tasting the best barbecue Lockhart has to offer by loading your plate here, cafeteria-style.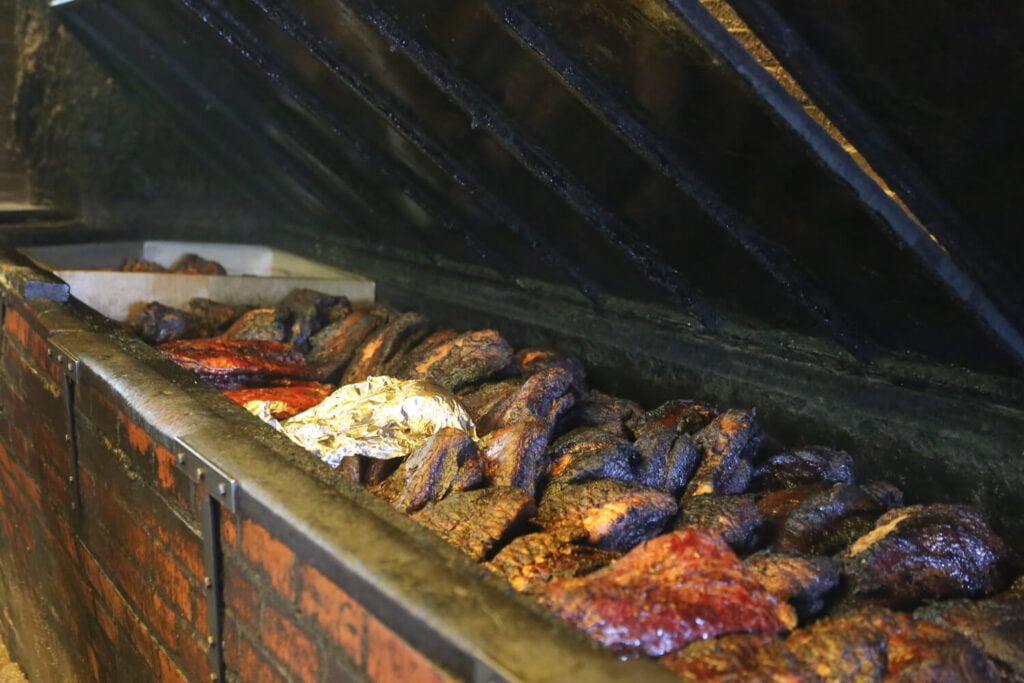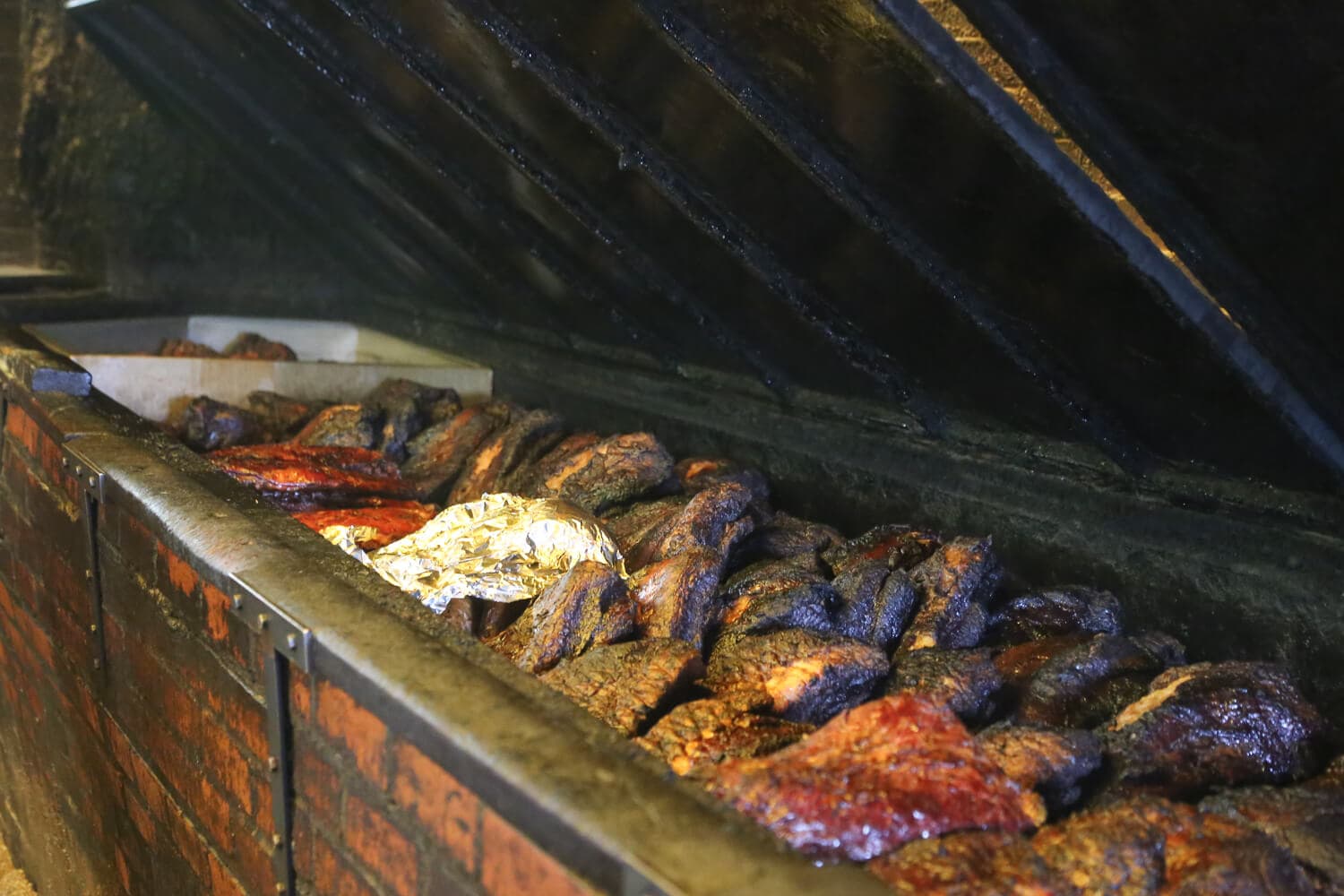 Have you been to Lockhart? Which restaurant did you think served up the best barbecue in Lockhart? Let me know in the comments!
PIN IT FOR LATER CRAVINGS