So, you're planning your trip to Big Bend National Park. I have to admit
I'm slightly jealous!
I'm a born and raised Texan but have still only managed one trip out to West Texas (the first of many to come).
I fell in love with it, Big Bend in particular. It's truly one of the most scenic places in Texas.
This post is a complete guide on the places to stay near Big Bend National Park from yurts in the desert to luxury cabins with open-air showers under the Milky Way.
I hope it guides you to the best possible trip out west.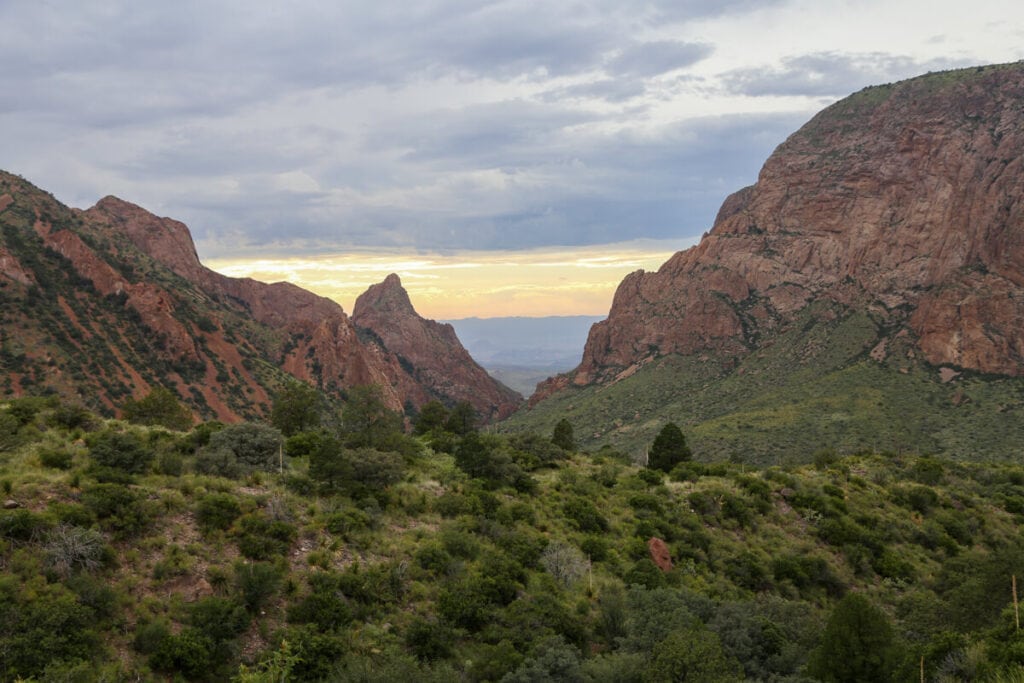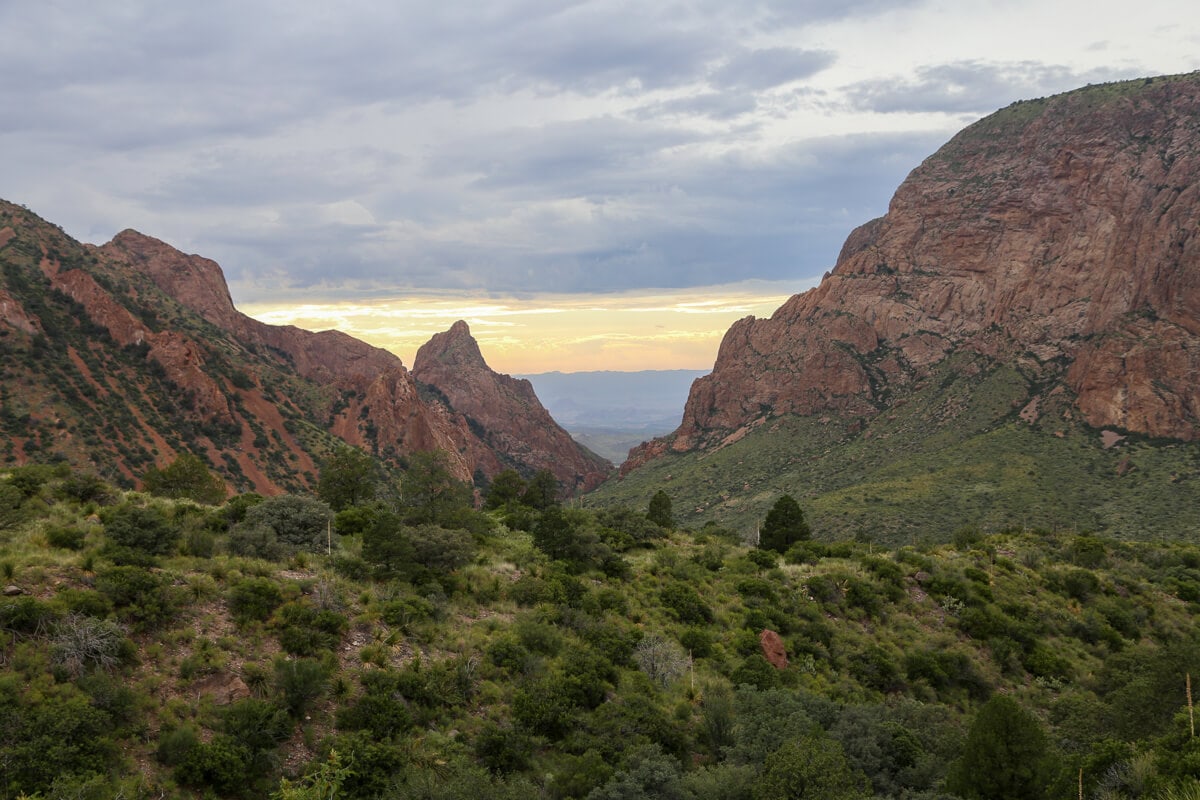 QUICK NOTE: This post contains affiliate links and Sol Salute may receive a commission for purchases made through these links, at no extra cost to you.
The Best Places to Stay Near Big Bend: Accommodation Options
You have a few options when it comes to Big Bend accommodation: stay inside the park, stay near the park in quirky desert rental homes in Terlingua, or stay in a more luxury comfortable hotel but with a longer drive.
On our trip there we rented an affordable rental home in Terlingua.
The room was basic but showering under the stars in the outdoor shower and making friends with the great host were 5 stars.
For future trips I think I would combine a few days inside the park with a few days in Terlingua.
Let's get into more details about each option and you can decide what's best for you.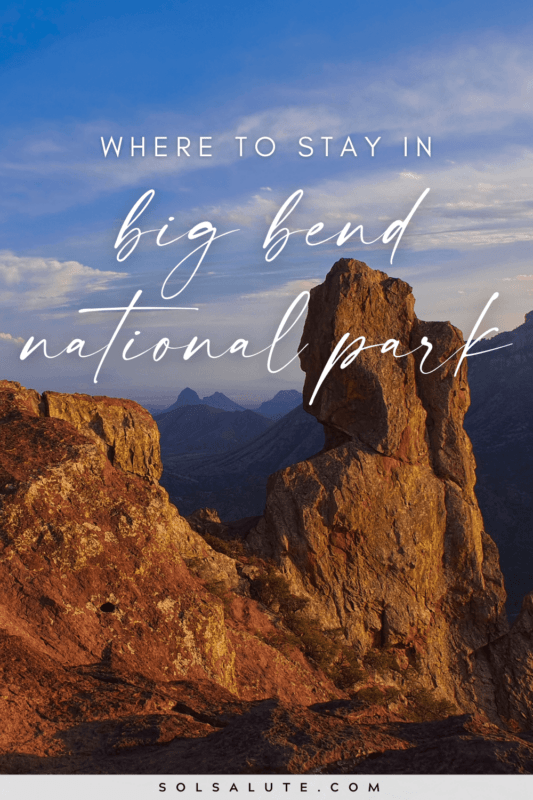 Chisos Mountain Lodge: Where to stay IN Big Bend
Aside from camping, The Chisos Mountain Lodge is the only place to stay inside Big Bend National Park.
The lodge is in the Chisos Basin, easily the most beautiful location in the park.
Most of the parks best hiking trails will be steps from your door here.
The rooms and hotel are a bit dated but comfortable. The views are unbeatable.
Stay here if you want to hike all day, every day.
If you want to start your day on the trail without wasting time driving in from Terlingua, this is it.
Terlingua: Where to stay NEAR Big Bend
The tiny ghost town of Terlingua is the gateway to Big Bend.
There is a wider range of Big Bend accommodations here in both price and comfort level.
There are a few motels right in town but they're fairly basic.
For the best Terlingua experience I recommend renting a rental home, which is what we did.
At the time, the Chisos Mountain Lodge was out of our budget so we rented a small cabin like this in Terlingua. The room itself was very basic but the overall experience was unforgettable.
It was the unique experience you can't get a hotel.
There are cool trailers, adobe homes in the desert, and even tee-pees.
Since I know we'll be going back to Big Bend as much as possible, I have a bad habit of looking at cool properties to stay at next time.
These restored mining ruins are at the very top of my list along with this cabin (which has a viewing deck to see the stars and the Milky Way).
Hotels in Terlingua
There are a few basic motels in Terlingua that did not seem very tempting. The best places to stay are outside of town (via VRBO).
But if you're unsure about renting on VRBO and prefer a hotel, I recommend the Terlingua Ranch Lodge.
The rooms are very comfortable and you'll get the benefits of a hotel like a pool (crucial on hot summer days), a cafe, and housekeeping service.
But it is a 35-45 minute drive from the park entrance so keep that in mind and weigh your priorities. Is the distance worth the comfort of the pool?
Click here to check rates and see photos.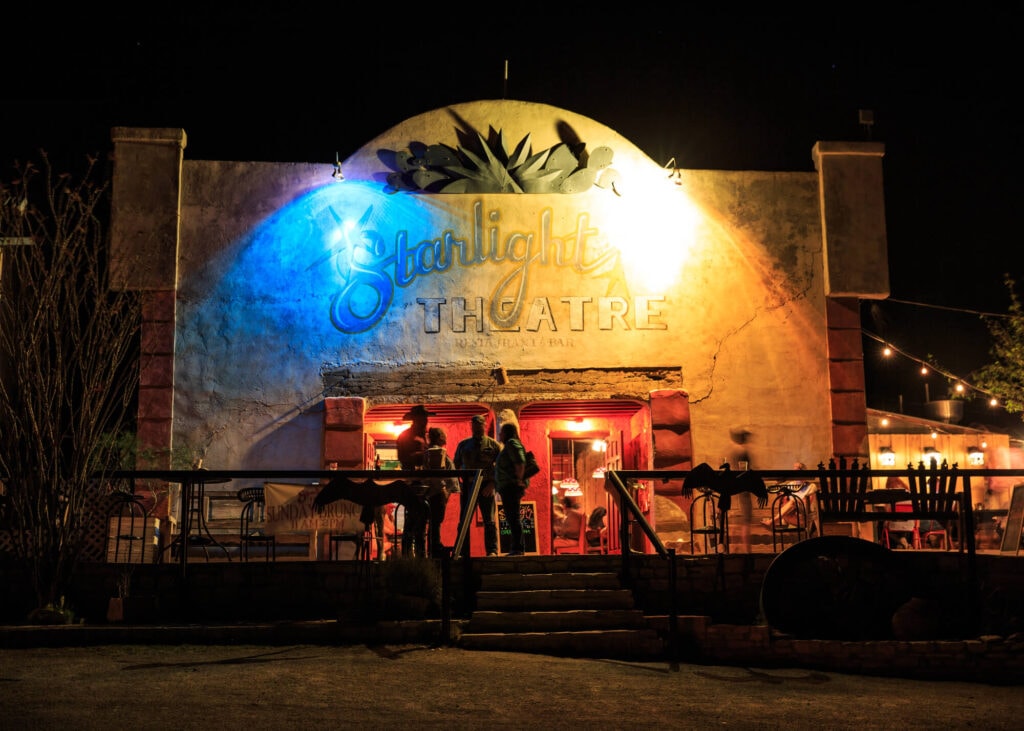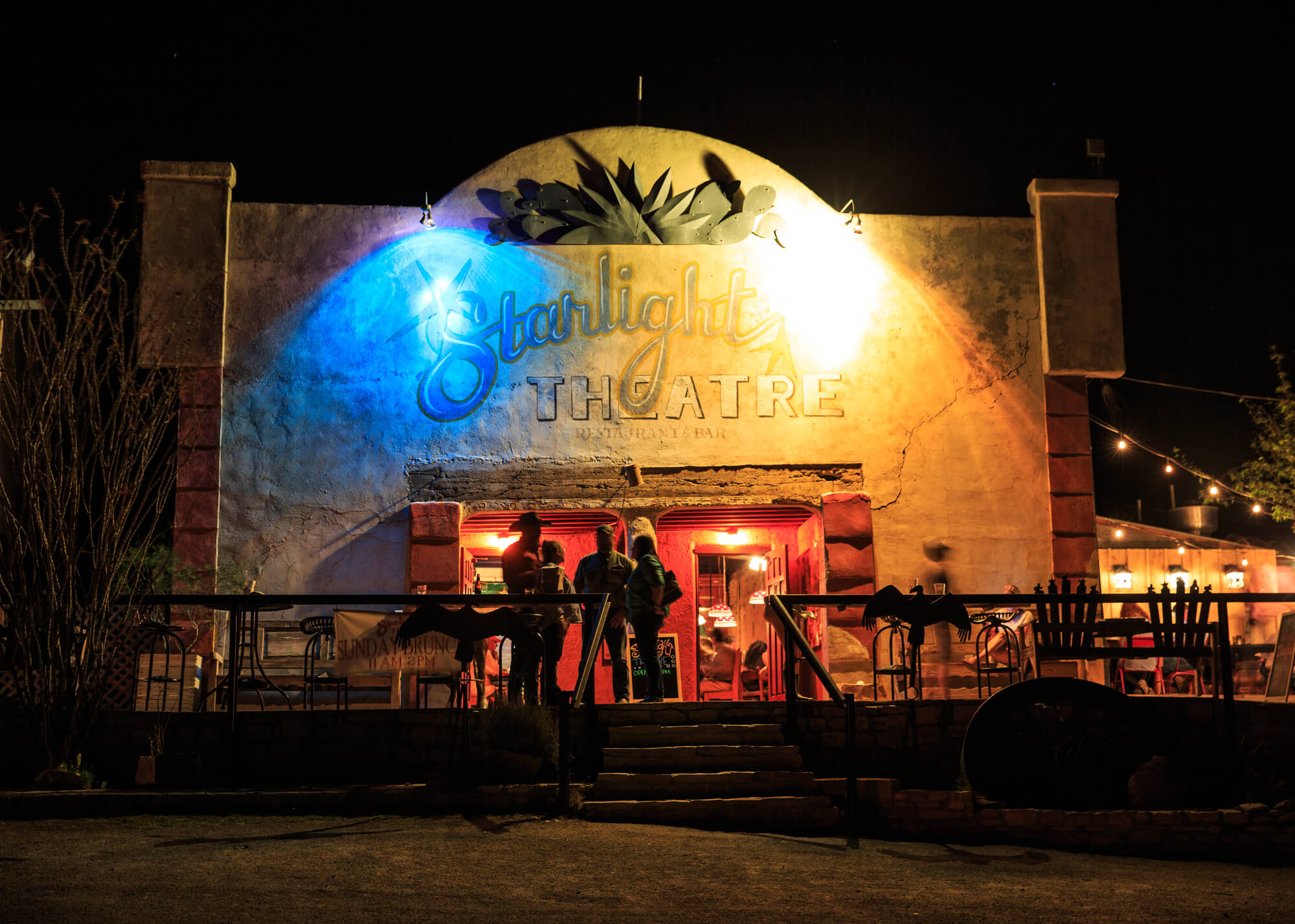 Lajitas Golf Resort: Big Bend Luxury Accommodation
If you're looking to be pampered, there's really only one option for you. That's the Lajitas Golf Resort.
This is a luxury property in the middle of nowhere West Texas. It's a bit of a drive from the entrance to Big Bend National Park but is only minutes from Big Bend Ranch State Park.
There's a lush green golf course, a pool fit for a king, a spa, gorgeous rooms, and restaurants. Staying here is a destination all on its own.
We stopped by here on our way to Marfa from Terlingua and it was impressive.
It is a bit isolated but being a resort, it has everything you need and Terlingua and Big Bend National Park's entrance are only a 25 minute drive away.
Where to stay near Big Bend National Park
There you have it. These are the best places to stay in Big Bend.
For future trips, I'd like to stay inside the park in the Chisos Mountain Lodge for a few days then move into a quirky house in the desert outside of Terlingua for a few more days.
Wherever you choose to stay, I promise you'll have a trip you'll never forget.
Let me know in the comments where you stayed and what you thought of it!
Read More about Big Bend