Remember the good old days?
I'm talking about the not-so-distant past when you could fly 5,000 miles and actually earn 5,000 frequent flyer miles.
What a quaint idea…
Today, airlines are pinching every penny by pinching our knees into the seat in front of us and serving food fit for a dog (I hate plane food, but that is neither here nor there).
They're also pinching every penny by making it harder to earn miles by actually flying. Miles earned, these days, is largely tied to how much you spent on your ticket.
And if you're like me (in basic economy), that doesn't equate to very many frequent flyer miles earned.
This system largely serves the business traveler, whose employer's deep pockets paid full price to sit their butts in first class.
But what about us mere mortals? How can we fill our miles coffers?
Read on to find out how.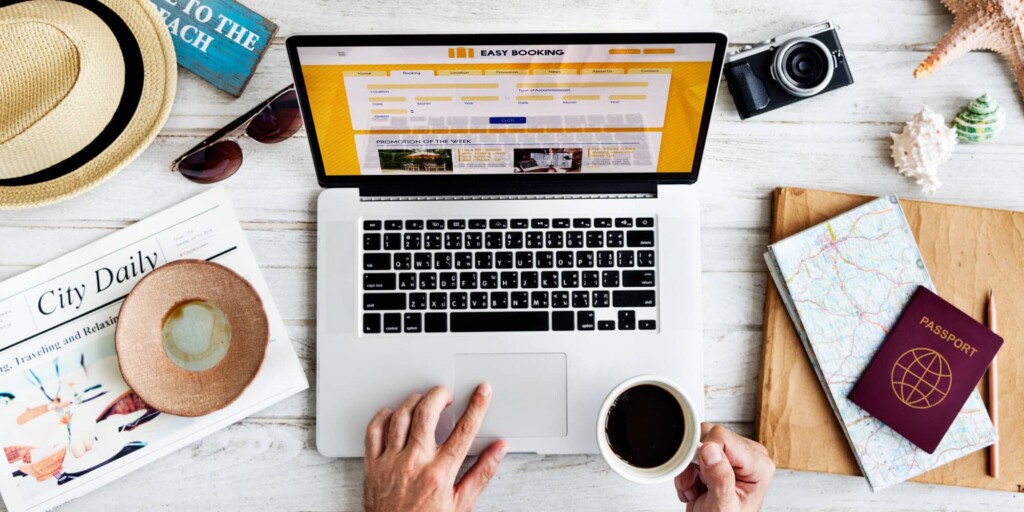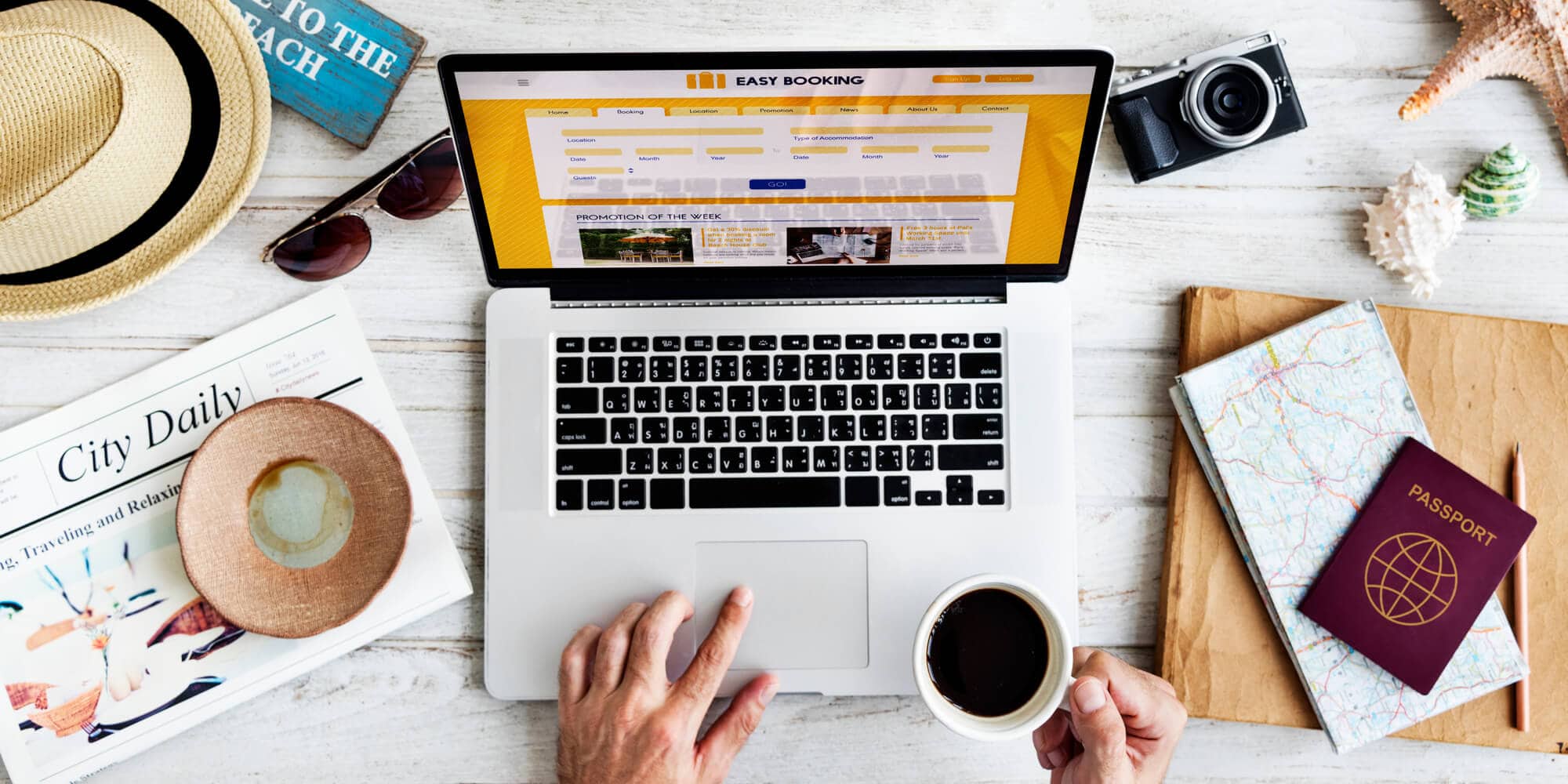 QUICK NOTE: This post contains affiliate links and Sol Salute may receive a commission for purchases made through these links, at no extra cost to you.
How To Earn Miles Without Flying
Don't fret. There are plenty of ways to earn frequent flyer miles without flying.
I'm a miles and points hoarder and am writing this post to help you do the same.
Flying for "free" (well, for points and miles) is 100% possible, without having to make any drastic changes to your daily routine.
The following 6 tips are my main strategies and tips on reward travel hacking.
Quick note: The advice and airlines in this post mainly serves a US audience. It's where I'm from and is the system I am used to.
And after living abroad for so many years, I've found that the US offers far more opportunities for miles/points than anywhere else.
Not in the US? Read on anyway and search your local airlines to see if they offer similar opportunities!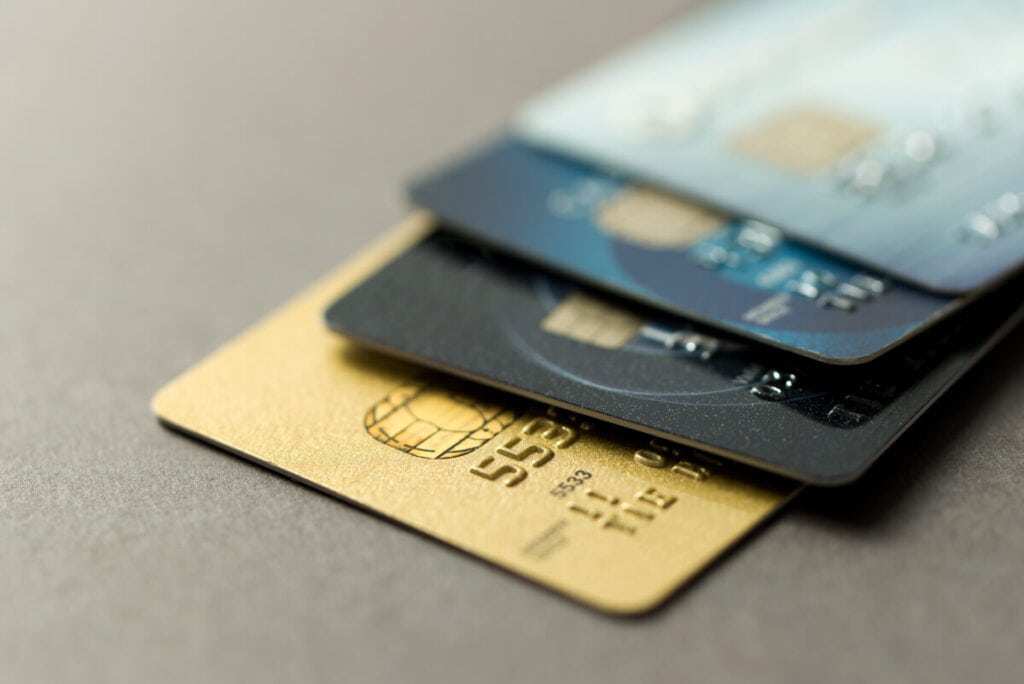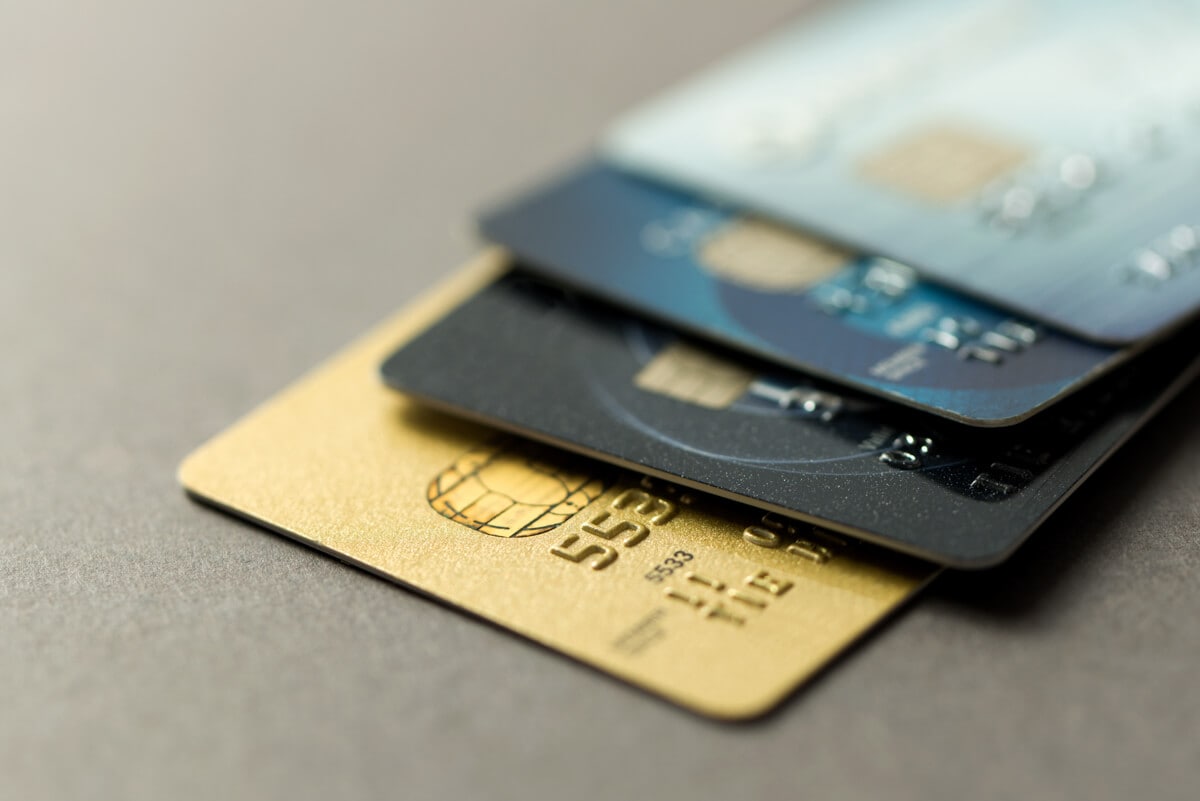 1. Credit Card Rewards
I'll start with the most obvious. You've likely already heard this one 100 times over, and that's because it works.
There is no better way to earn a large sum of miles or points in one fell swoop than by focusing on credit card sign-up bonuses.
One good bonus can get you that flight to Japan or fly the entire family domestically. Some rewards are worth more than $1,000 in free travel.
If you aren't signing up for rewards cards, stop everything and do that now!
Pro Tip: If you're worried about your credit score, don't.
Always keep the card you've had the longest active (preferably one with no yearly fee). This long line of credit will help protect your credit score.
2. Use That Card For Everything!
Addendum to the first point. Now that you have that rewards card, use it for everything!
Everyday expenses add up.
Every dollar is a point (or up to 3 points on some cards!).
Use your card for group dinners and have your friends give you the cash (especially on cards that offer 2-3x points per dollar on dining).
Ask your apartment complex if you can pay rent with your card. Buying a new car? Convince the dealership to take a large portion of the payment by card (it will take convincing but it's worth it!).
Have kids? Pay for daycare with your card.
These major but regular expenses can translate to THOUSANDS of rewards points and miles.
3. Sign Up For & Use Travel Freely
If you want to sign up for credit card sign up bonuses, but feel overwhelmed, I don't blame you.
There are so many credit cards out there, which one is the best for YOU?
I've been using Travel Freely to solve that problem and I'm hooked.
This free site has a unique algorithm that shows you the best credit cards for your particular financial situation. It weeds out the chaff, saving you time.
And you'd be surprised. Many of the best cards aren't airline specific cards but have their own points systems.
Travel Freely will teach you all you need to know about credit card reward travel.
The Travel Freely Dashboard is also a great way to keep your cards organized.
If you sign up for a few cards, it's easy to forget when the yearly maintenance fees are coming up or if you're running out of time to meet your sign-up bonus.
The Dashboard keeps track of these dates for you and reminds you via email.
Travel Freely would have saved me a pretty penny in maintenance fees on cards I 100% meant to cancel (having already cashed in my sign up bonuses).
Click here to sign up for your free Travel Freely Account, or read my complete review of my personal experience with them here.
4. Shop Online
All major airlines have an online shopping portal. You're already shopping online, so you should definitely be leveraging these portals to turn your purchases into free flights.
They're painless to use, adding only one short step to your online shopping. Register your account with your airline of choice.
Then when you're ready to buy those pants from The Gap, search for The Gap in the shopping portal.
Click on the link to the store from within the portal and you'll earn easy miles on your purchase.
Links to Shopping Portals:
Tips to earn the most miles online shopping:
Download the Chrome Extension | To remove that extra step, download "The Button" for your shopping portal of choice onto your Google Chrome Browser. It will let you know when the store you're looking at is participating in their program. You'll see the link to install this on each portal's homepage.
Compare portals | I always fly American or United, so I compare both shopping portals before making a purchase. Sometimes one offers more miles per dollar than the other.
Sign up for emails | I know, we already get too many daily emails. But this one is worth it. They send out their special promotions, like how to earn an extra few thousand miles just for shopping over the holidays or the rare few days when Apple offers 10 miles per dollar! You don't want to miss these opportunities!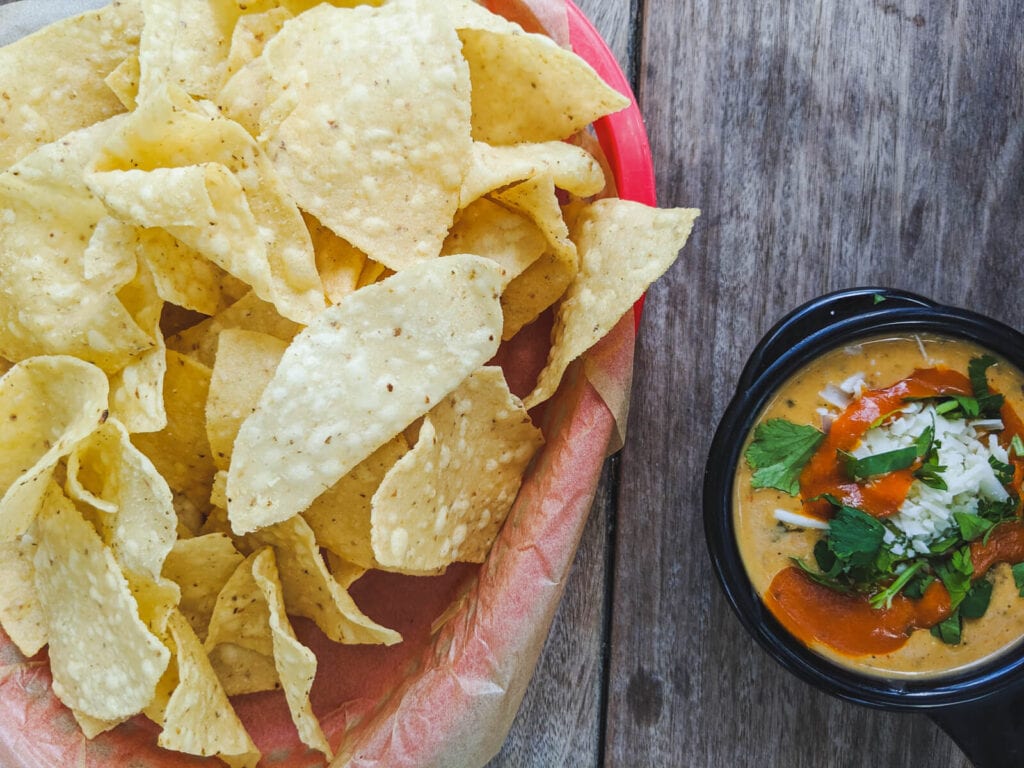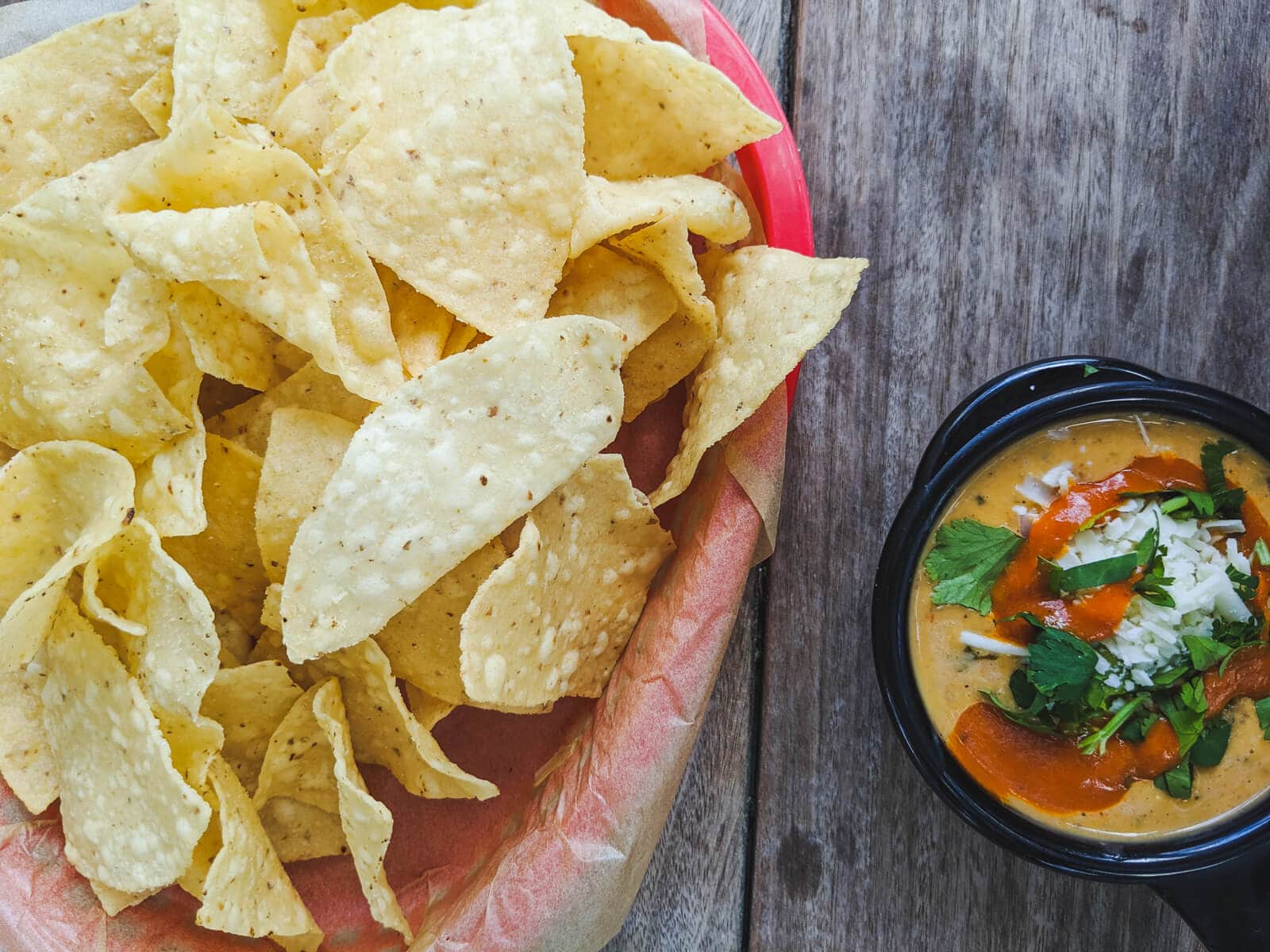 5. Earn Miles Dining Out
This is arguably the easiest way to earn miles without flying, or really, without doing much of anything!
Register your credit cards in your airline of choice's dining program.
That's the only effort you have to make.
Once registered, you'll earn miles every time you use one of those credit cards in a participating restaurant.
This only works in the United States, so I'm not able to take real advantage of it.
However, it's always a happy surprise when I receive the email that I earned miles while eating out when visiting family in Texas.
Links to major airline's dining programs:
Tips to make the most out of dining programs:
Take advantage of the signup bonuses! They all offer a signup bonus if you dine out X amount of times in X amount of days. Don't sign up until you know you can meet the dining requirement in your first month and earn that bonus.
You can register up to 6 cards on most of these programs, so register ALL your cards to make sure you always earn miles when you dine out.
Use a points or miles credit card to pay for your meal and earn twice in one meal!
6. Earn Miles on Hotel Stays
If you use the hotel reservation portals RocketMiles or Points Hound to make your next hotel reservation, you can earn thousands of miles on your booking.
Be sure to compare rates with other booking portals (like booking.com) to make sure you're getting the best rate. I admittedly haven't used RocketMiles in the past because I found their rates to be higher (and therefore not worth the miles).
However, a quick comparison search just returned the same rates as other booking sites!
I'm excited to add these easy miles earners to my hotel booking options on future trips.
Earning Easy Travel Rewards Points & Miles
Congratulations, you're now armed with the best tools to earn frequent flyer miles without flying.
I use all of these methods to keep my miles and rewards accounts full to the brim with free travel.
Have any questions or suggestions on how to earn even more miles? Let me know in the comments!
PIN IT FOR LATER