If you're planning your visit to Patagonia, El Calafate and its many glaciers are surely on the itinerary!
This post details how we spent our 3 days in El Calafate to help you plan the perfect itinerary.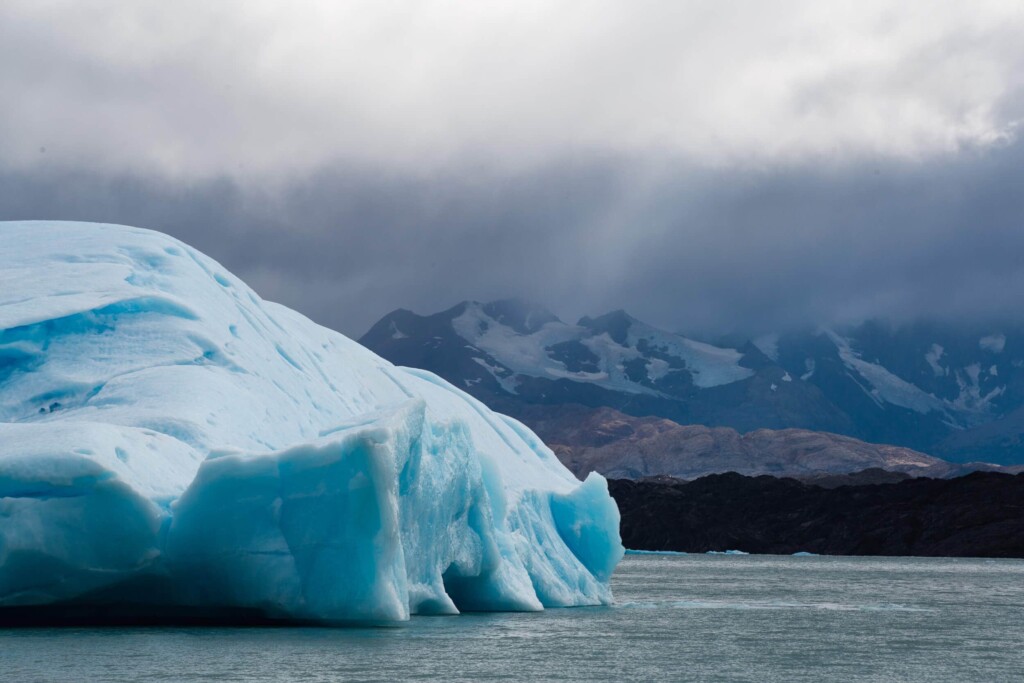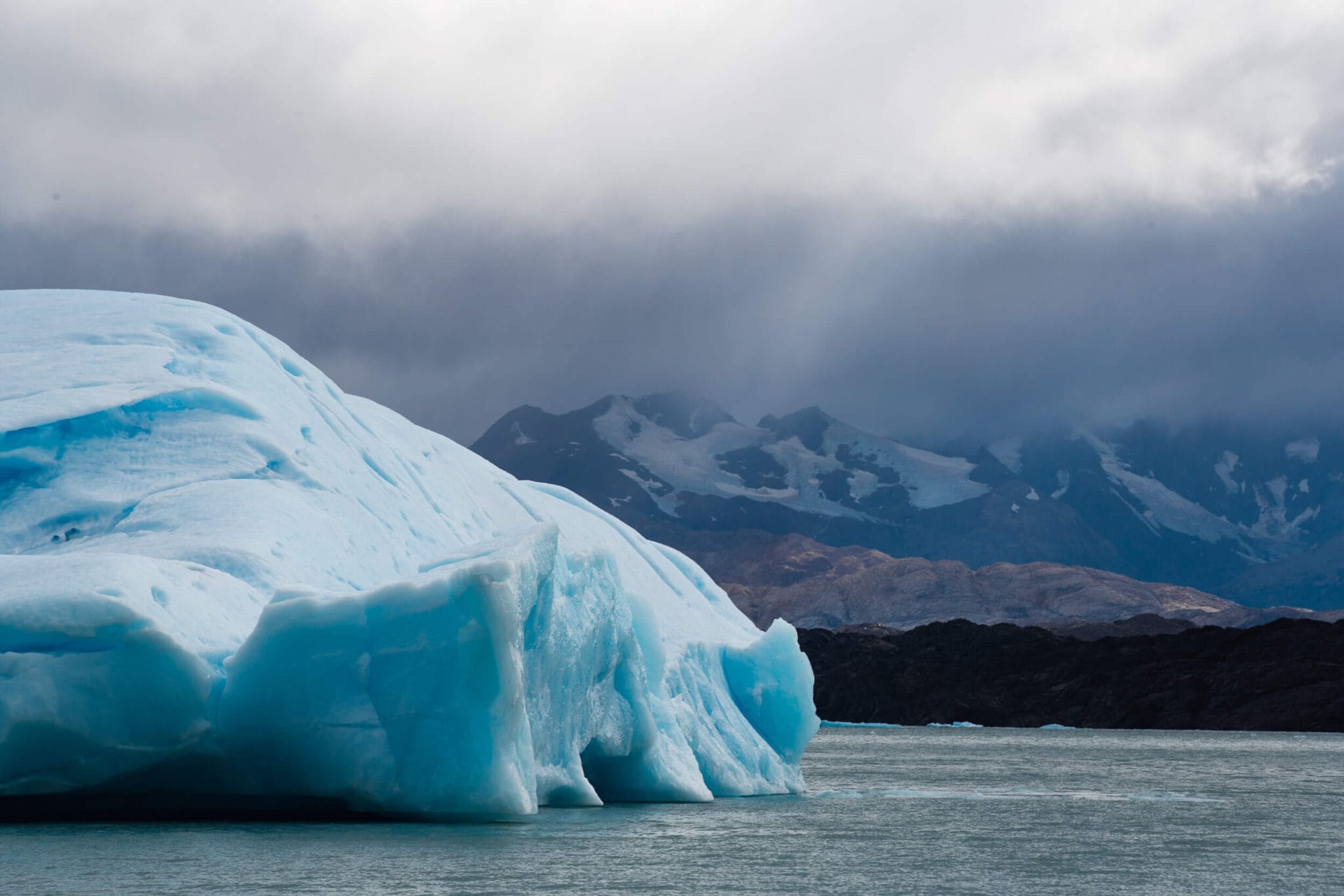 QUICK NOTE: This post contains affiliate links and Sol Salute may receive a commission for purchases made through these links, at no extra cost to you.
OUR 3 DAYS IN EL CALAFATE ITINERARY
El Calafate is Argentina's Tierra de los Glaciares.
Easy access to the glaciers actually makes El Calafate one of the best places in the world to see them!
Here is how we spent three days in El Calafate exploring its glaciers, national park, bird watching, and living the gaucho life on an estancia.
A lot of people just fly through El Calafate, spending one day visiting Perito Moreno before heading up to El Chalten to hike.
But I love El Calafate! You really should spend at least three days in El Calafate exploring everything it has to offer.
Here's how we spent our 3 days in El Calafate, step by step.
A quick note about flights into El Calafate:
The most common flight from Buenos Aires to El Calafate leaves at around 4 in the morning. It's ungodly.
When I flew in as a young backpacker 11 years ago, we felt fine and were able to take advantage of that day.
This time, I'm older and that's just not an option.
Our entire first day was pretty much a wash, made up of naps and lazy eating trying to recover.
You know you best, if you're like old me now, try to get a later flight or plan an extra day like we did (we technically spent 4 days in El Calafate, but only 3 were productive!).
Where to Stay in El Calafate:
First things first, let's start with where to stay in El Calafate.
I've been here a couple of times and have stayed everywhere from a hostel and Airbnb to a luxury estancia.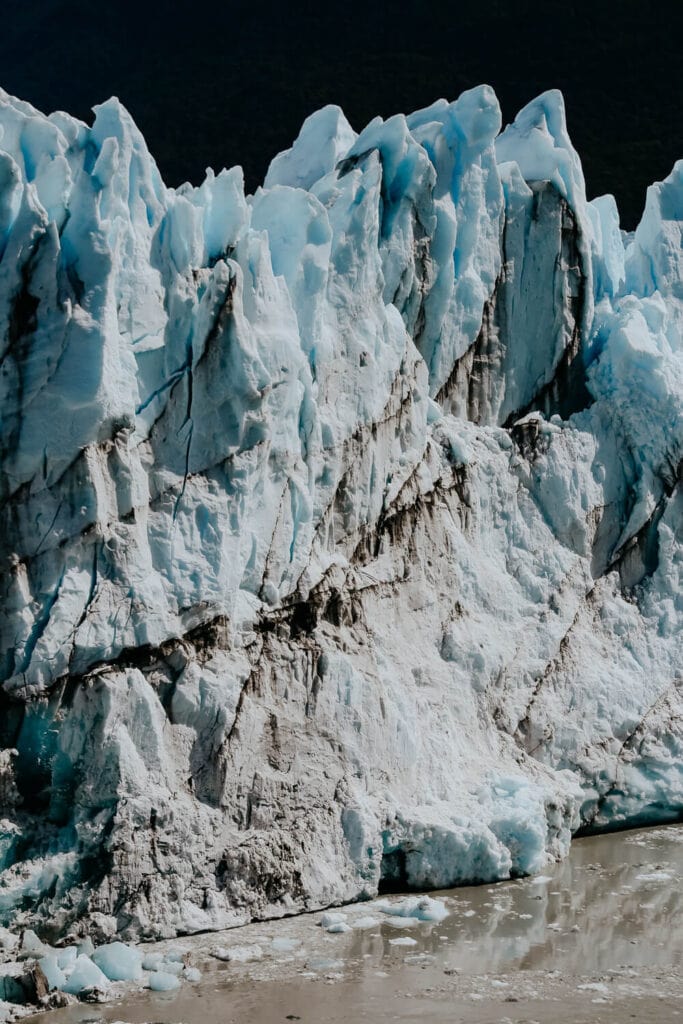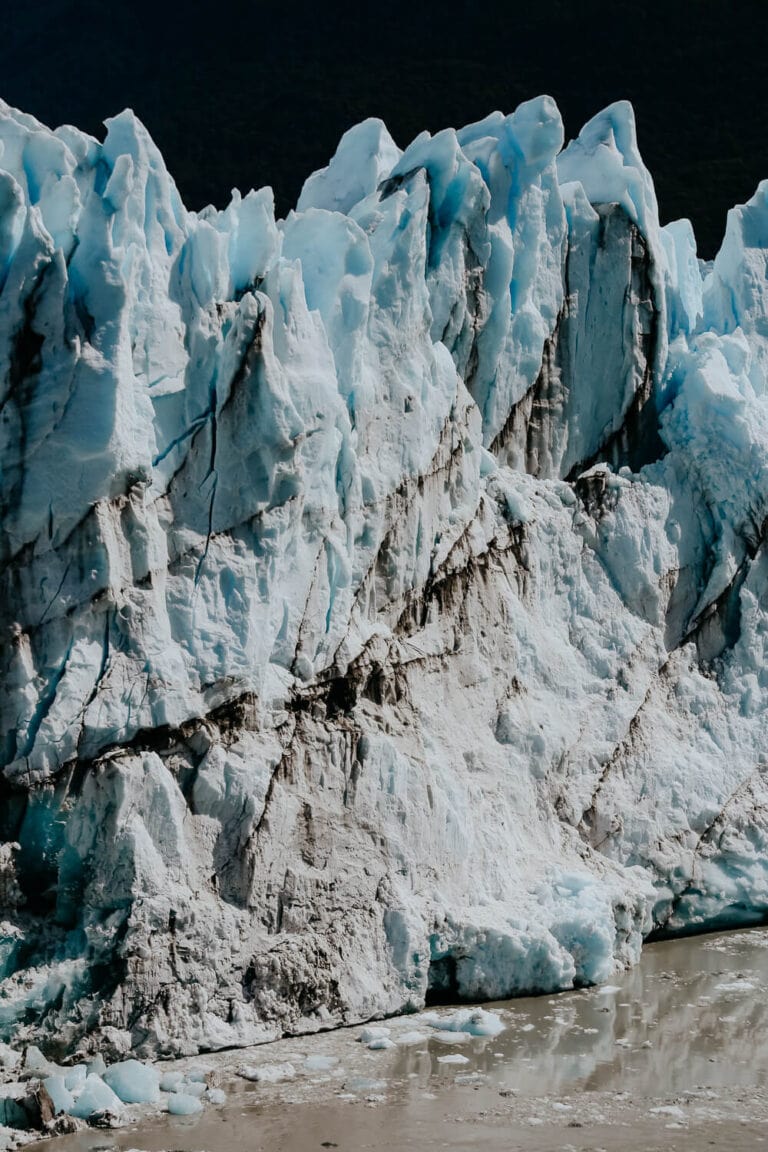 Day 1: Perito Moreno
The Perito Moreno Glacier is the main attraction in El Calafate (and one of the most popular landmarks in Argentina as a whole!), so naturally, we started there.
There are a number of ways to see Perito Moreno. We decided to do it ourselves and forego a tour.
No matter how you go about it, plan to spend nearly the entire day here.
We had a rental car for our time in El Calafate and El Chalten so we drove ourselves and spent the day exploring the paths and viewing decks.
If you have your own car (or are willing to hire a taxi), I recommend arriving as early as possible.
The gates to the park open at 8 am but tours and buses don't get there until 10. If you get there at 8 you'll have the place mostly to yourselves for two peaceful hours.
I did not take my own advice and got there at 10 with the crowds (being with a baby made our mornings move a lot slower than they used to!).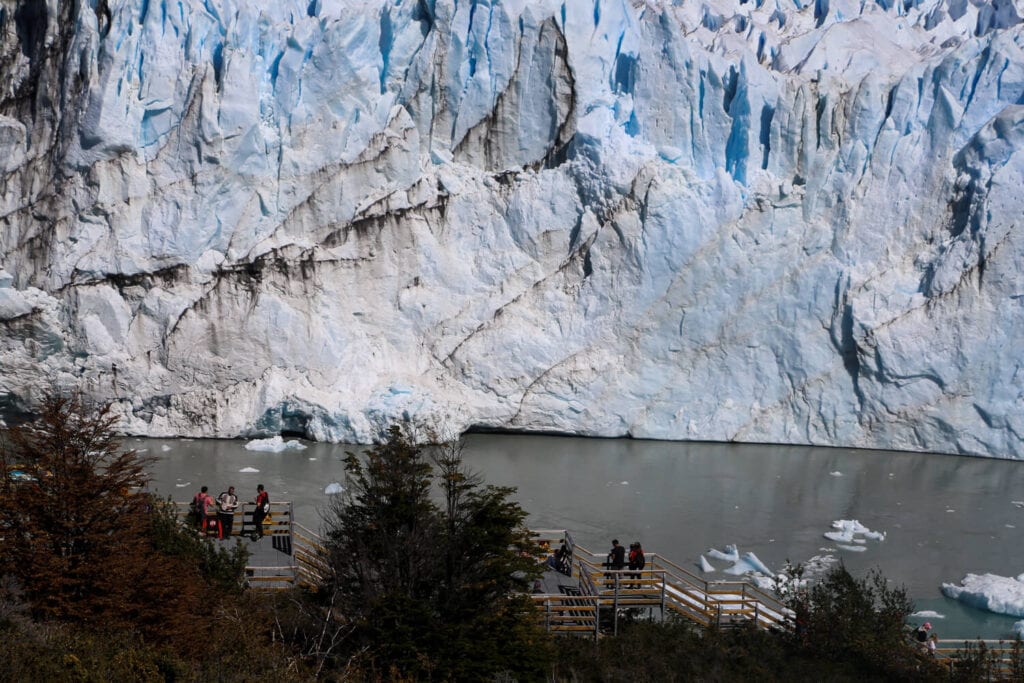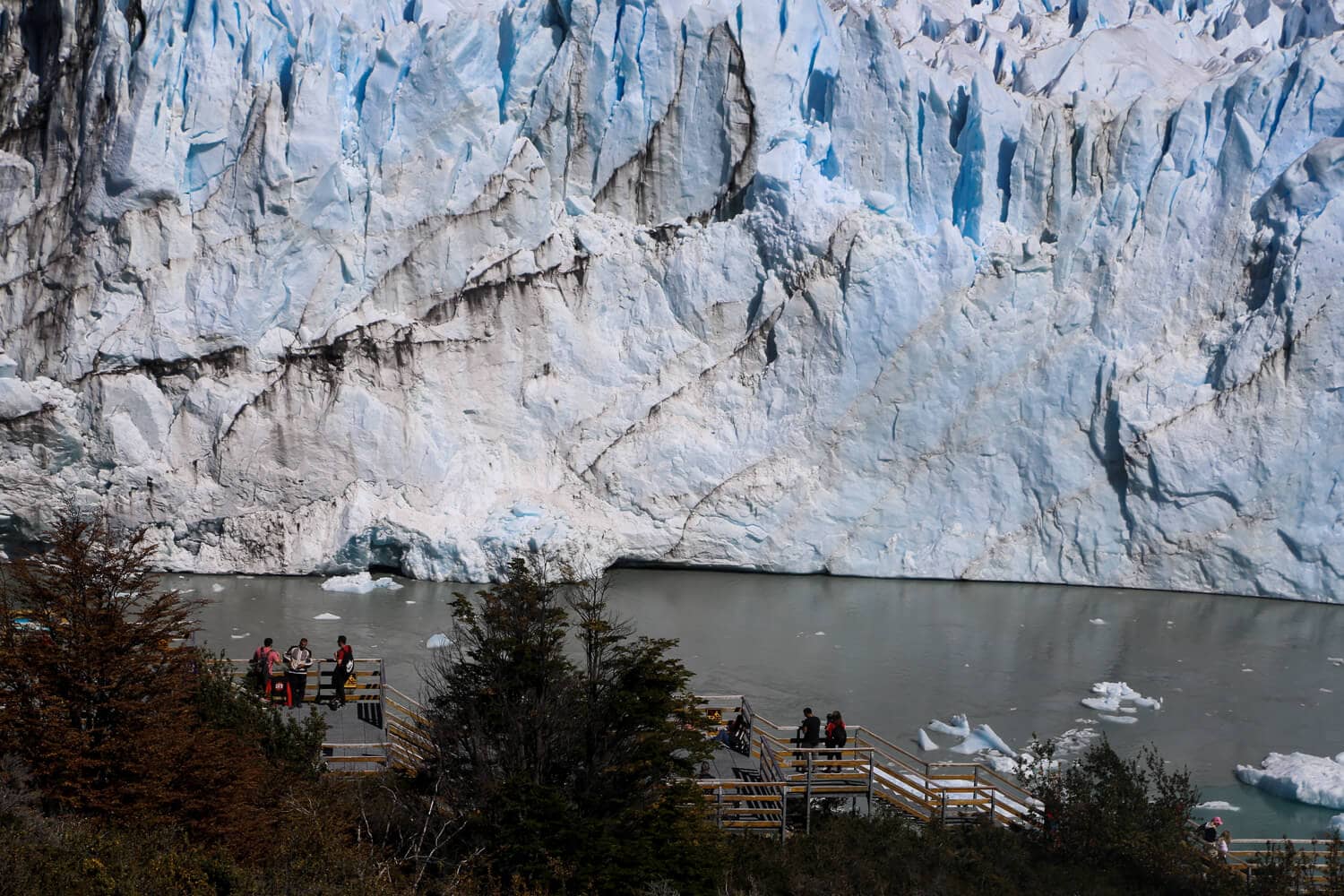 PERITO MORENO TOURS
There are a lot of exciting tours you can take to see Perito Moreno.
This trip we were a bit limited since we were with our one-year-old, but here are some great options if you're able and looking for more adventure:
GLACIER TREKKING | This is by far the best experience in El Calafate. I did this in 2010 and it was epic. We spent the entire day hiking across the ice with expert guides. It's a once-in-a-lifetime experience not to be missed. Reserve your ice trekking tour here.

KAYAK PERITO MORENO | Another active option is going kayaking on Lago Argentino and seeing Perito Moreno up close and personal from the water. This is high on my bucket list for future trips! Reserve your kayak tour here.

PERITO MORENO ORGANIZED TOUR | If you don't want adventure but simply want the logistics taken care of for you, this tour is for you. They will take care of transportation and guide you through the catwalks and paths. You can take an optional boat excursion as well. Reserve your tour here.
Read my Perito Moreno Guide for all of the details on how to visit on your own (by car or public transportation), tours, and insider tips.
READ MORE: A COMPLETE GUIDE TO VISITING PERITO MORENO
PATAGONIAN LAMB FOR DINNER
Lamb is the most traditional thing to eat in Patagonia. And my husband was very excited about this aspect of our trip.
For dinner, we ate at Don Pichon (technically, we ordered takeaway as our baby goes to sleep very, very early). It was so good we ate there again the next day!
My husband got the lamb ravioli the first night and the lamb (proper lamb) the next night. We also got regional empanadas of lamb (obviously) and guanaco (VERY good!).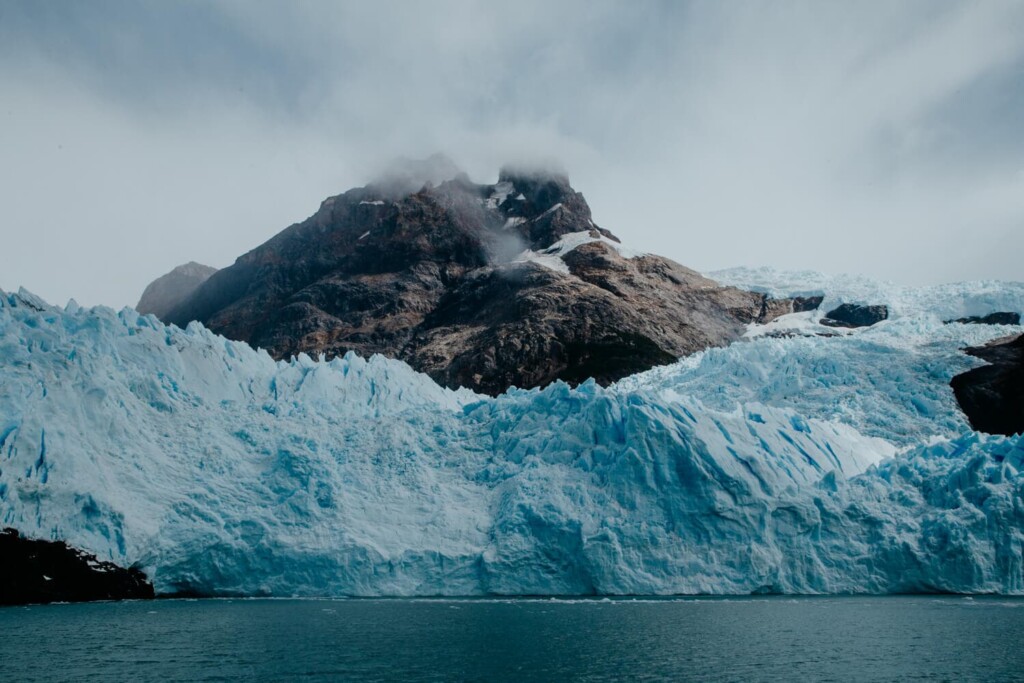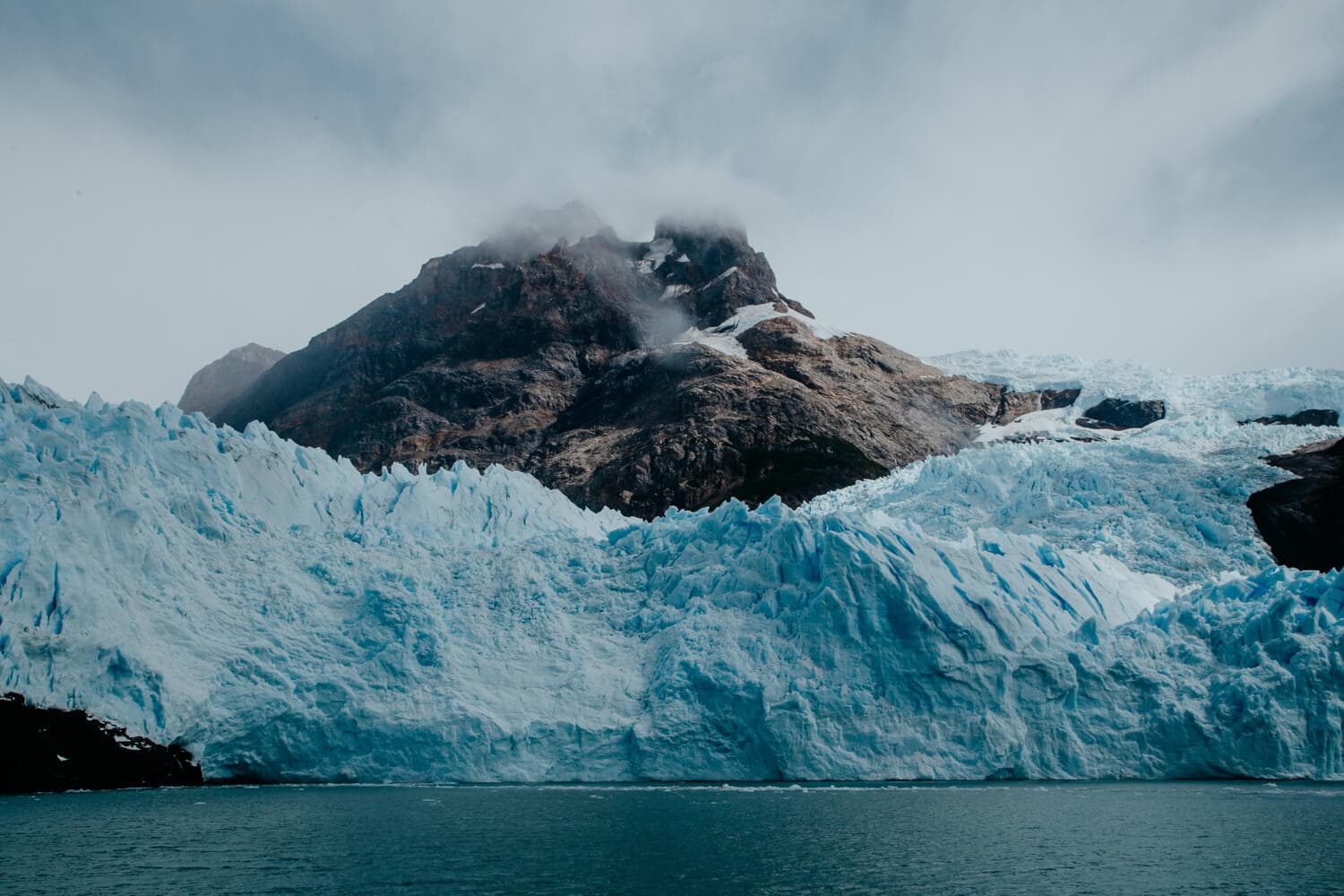 Day 2: Upsala & Spegazzini Glaciers
Perito Moreno gets all the love but it is far from the only glacier in El Calafate.
It's called Glacier National Park for a reason, so we decided to spend our second day discovering two more: Uspala and Spegazzini.
You cannot DIY this day. You'll have to hire an excursion as these glaciers are only accessible by boat on Lago Argentino.
We decided to go on the Todo Glaciares excursion with Solo Patagonia.
It was another full day of glaciers, navigating across Argentina's largest lake to two epic glaciers.
The best part of the day, for me, was our picnic on the rocky beach in front of Spegazzini, listening to avalanches and ice calving into the water as we ate.
Read my complete review of Todo Glaciares for more information.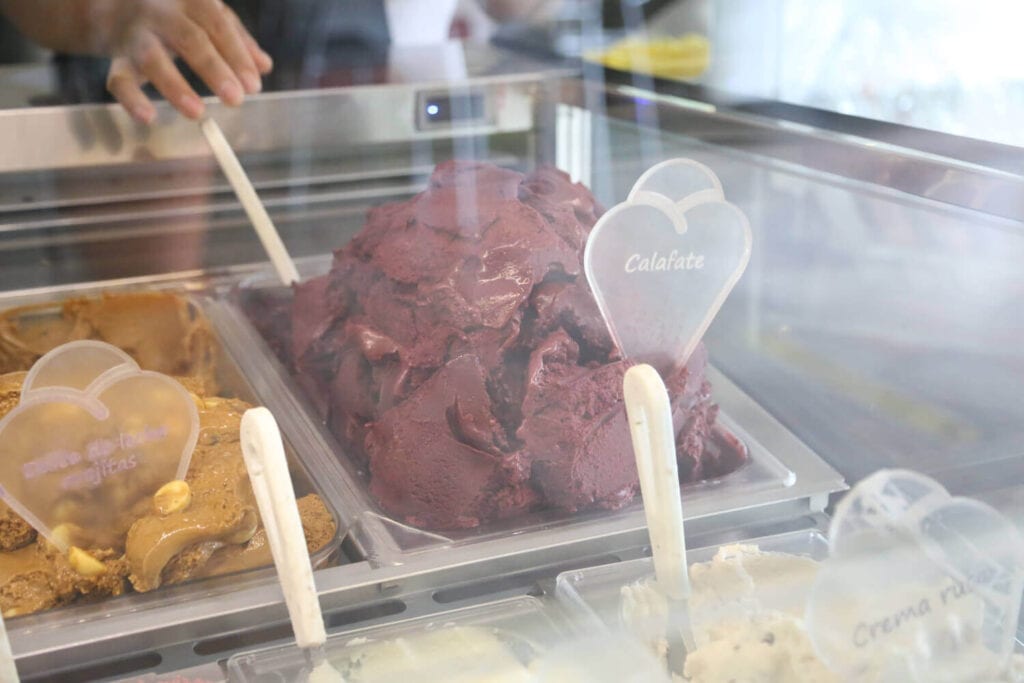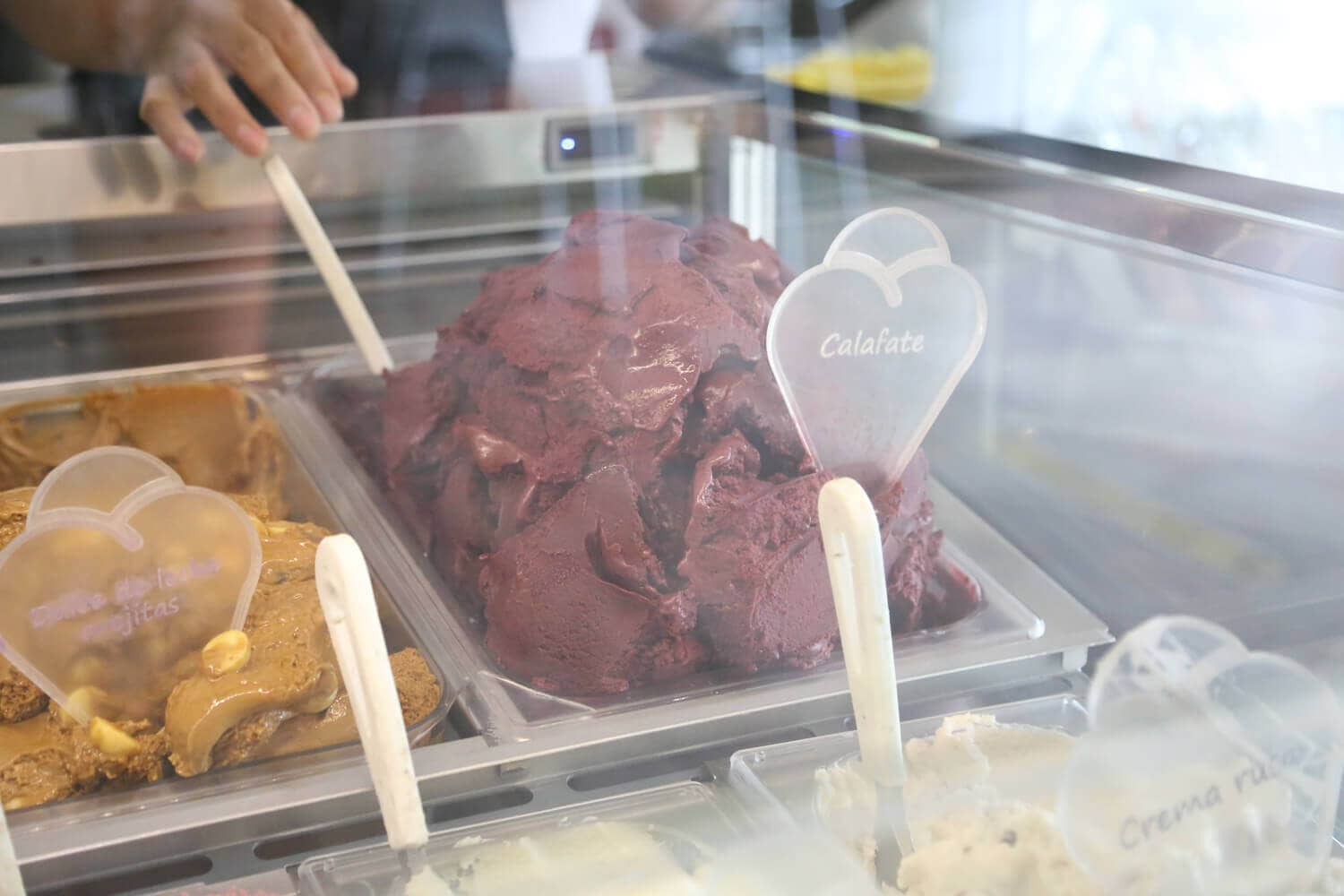 ICE CREAM & ALFAJORES
After our day on the water, we went into town for sweets.
We had ice cream at Acuarela downtown. They're famous for their Calafate flavored ice cream, so we had to try it.
Legend has it if you eat the calafate berries you'll return to Patagonia again one day. Calafate ice cream counts, right?
Afterward, we picked up some alfajores and chocolates for later from Dulce Lugar just a couple blocks down the road.
They have the best alfajores in town! Get raspberry or calafate flavors to get the best of Patagonia.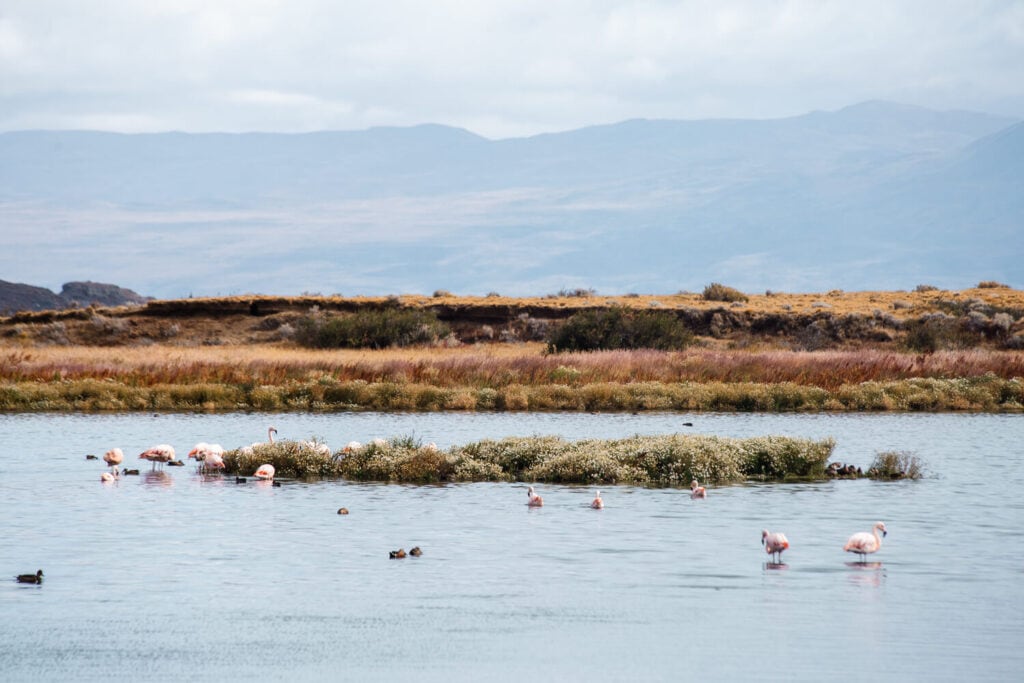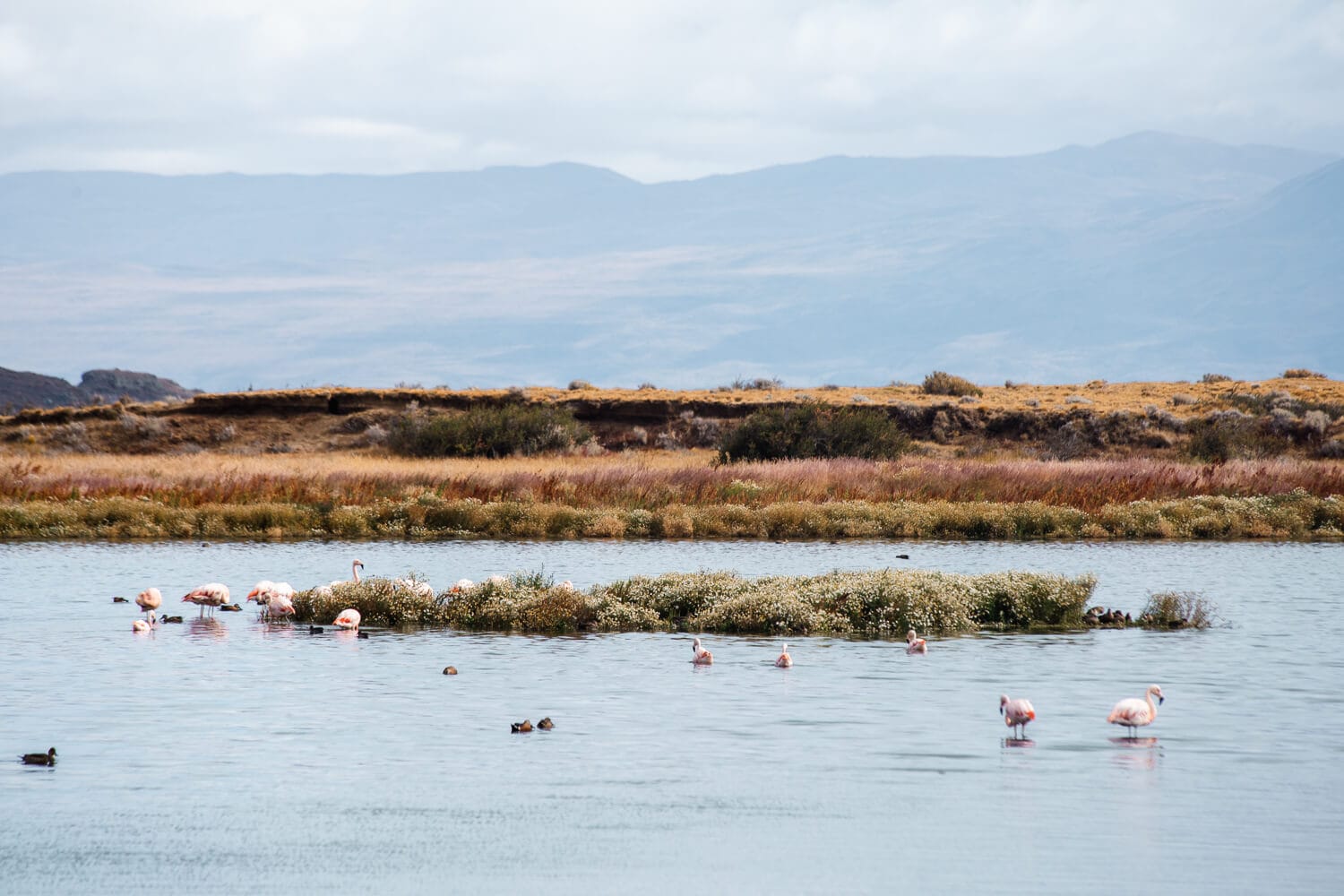 Day 3: Laguna Nimez & An Estancia
NATURE & BIRDWATCHING AT LAGUNA NIMEZ
Laguna Nimez is an urban nature reserve in the heart of El Calafate.
There is a helpful visitor's center where you'll pay the entrance fee. They will give you a map and pamphlets about the ecosystems and birds to look for. There's also a bathroom and a few picnic tables here.
We arrived at around 10 for a walk through the reserve.
There is a self-guided trail that takes about an hour and a half. From the road, it really doesn't look as beautiful as it does when you're in it. I loved it!
There are a lot of beautiful plants like large expanses of chamomile (which look like tiny daisies), flamingos in the laguna, and even access to the lake's beach.
We finished the trail just in time for lunch.
We'd packed a picnic of leftovers from all of our previous meals so we took advantage of the visitor's center picnic tables (and the views were better than any restaurant in town!).
If you'd prefer a restaurant, go to La Chacrita de Nimez just across the street. They serve up simple, homemade food and if the weather is nice their front deck has great views of the laguna.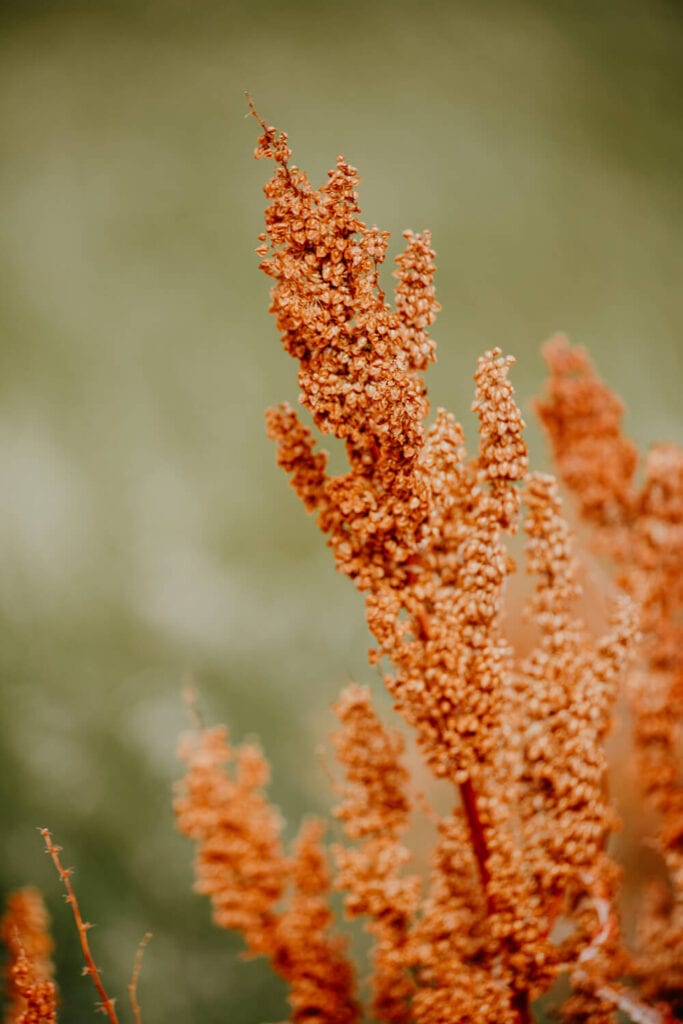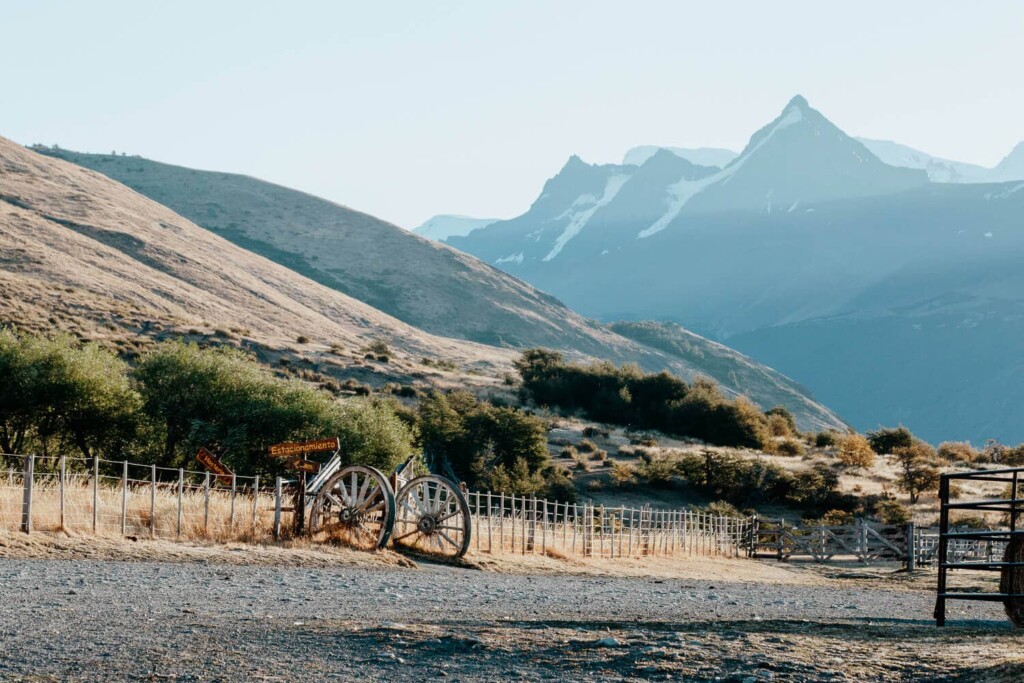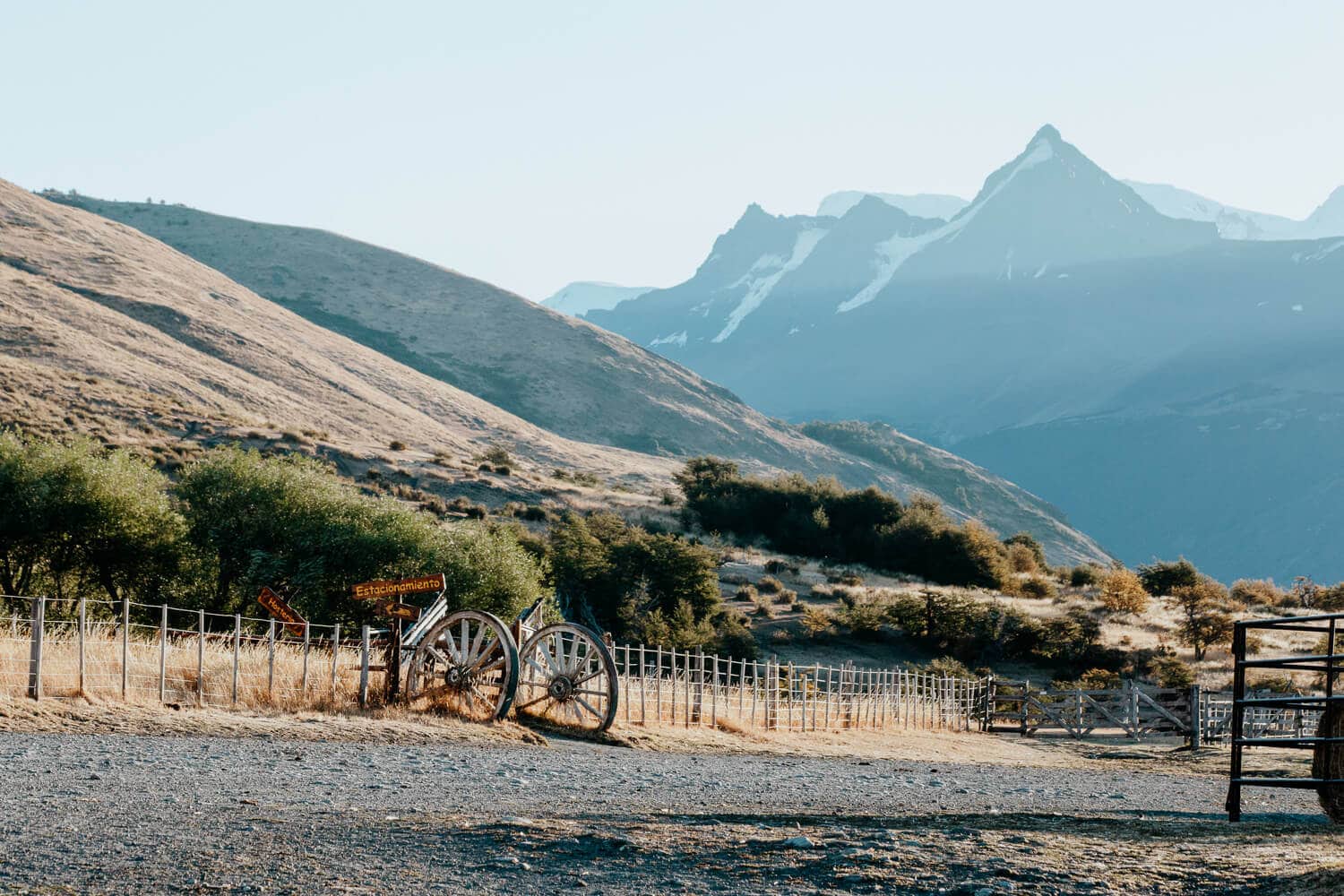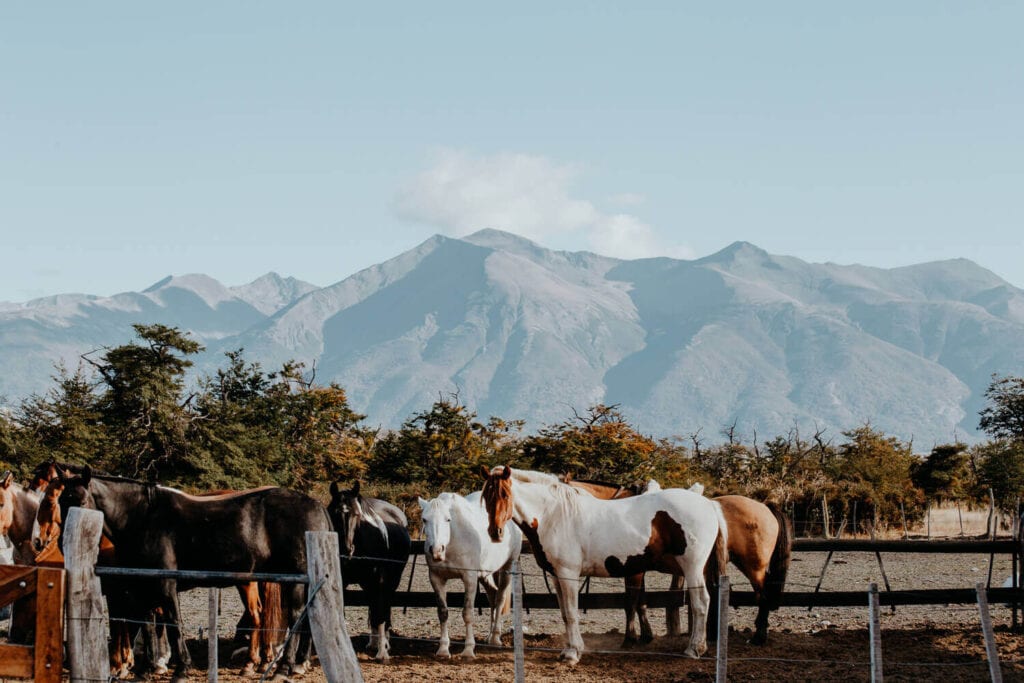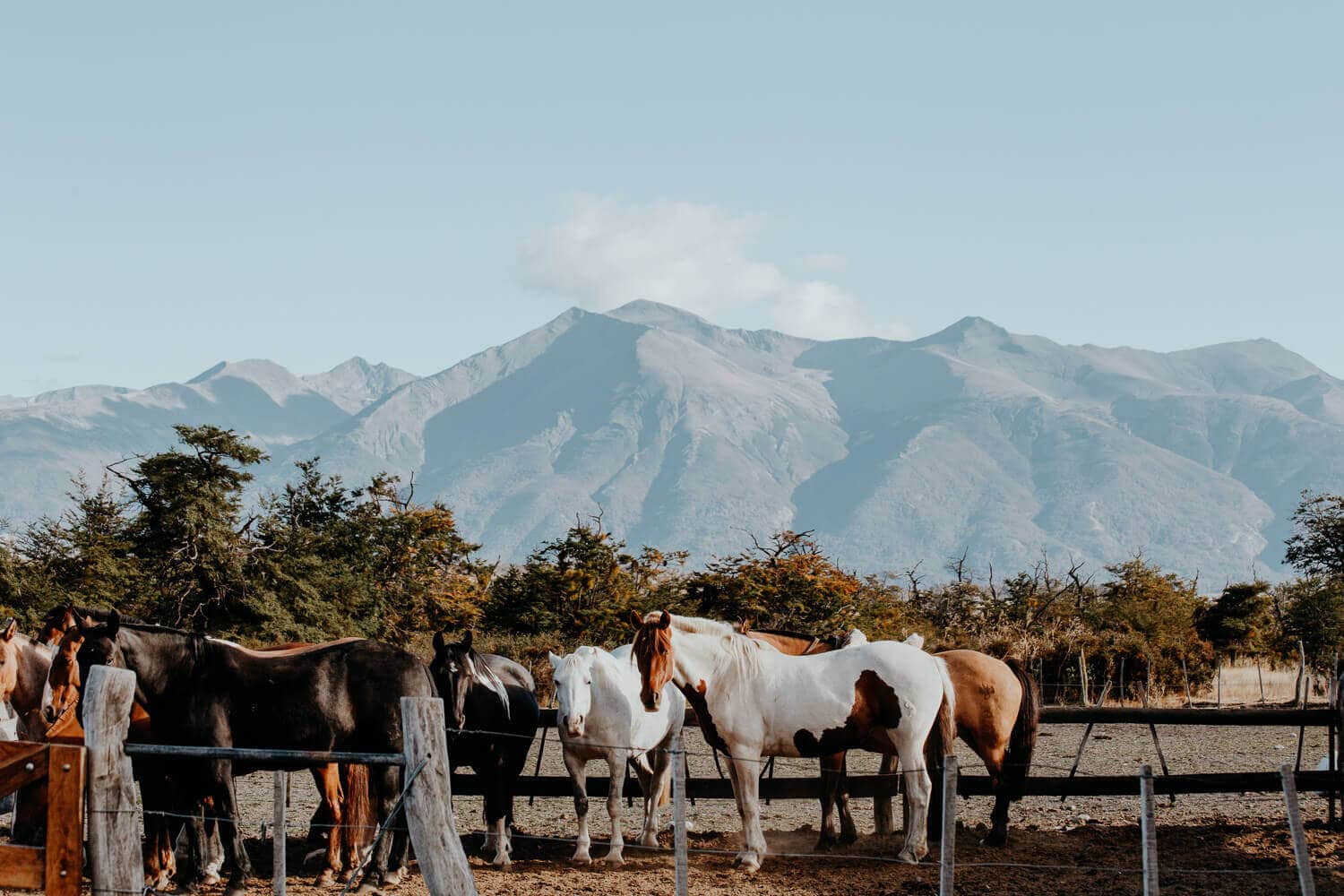 HORSEBACK RIDING/ESTANCIA NIBEPO AIKE
After our picnic at Laguna Nimez, we left the city to spend our final night at Estancia Nibepo Aike.
However, you don't need to stay there to experience it. If you're staying at a hotel in town, reserve a dia de campo day trip that includes horseback riding and a lunch of Patagonian lamb.
It is a half-day excursion that includes a 3-hour horseback ride plus lunch. You can go to Laguna Nimez before or afterward, depending on whether you go to Nibepo Aike in the morning or afternoon.
There was plenty of time for both and I enjoyed this day. I feel like it really rounded out our trip after 2 full days of glaciers.
Read my post about our stay at Nibepo Aike for all the details on our time there.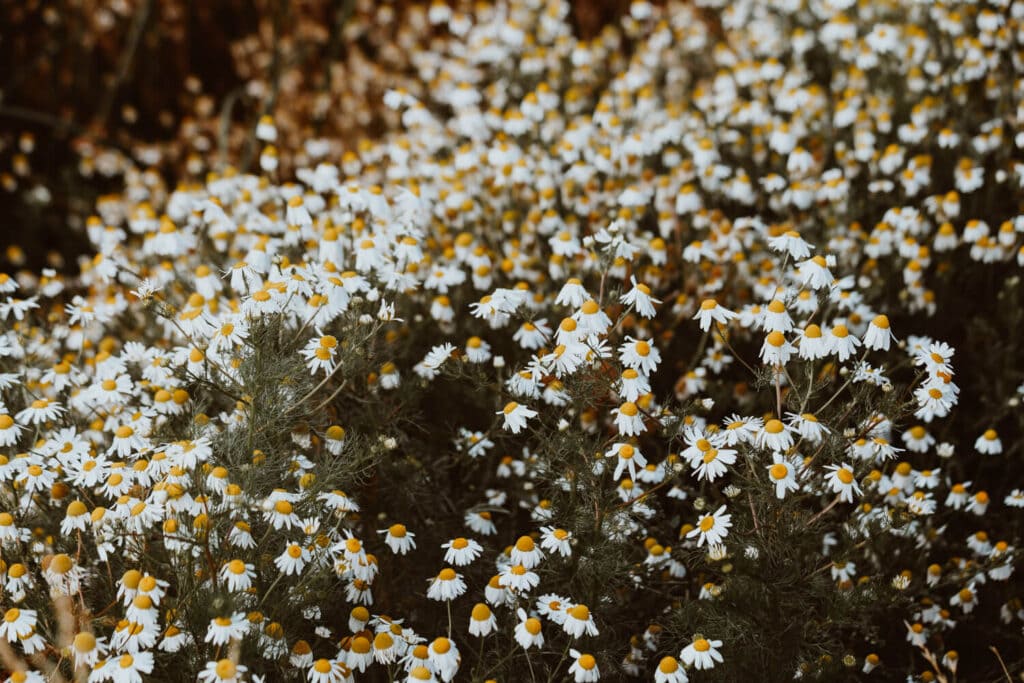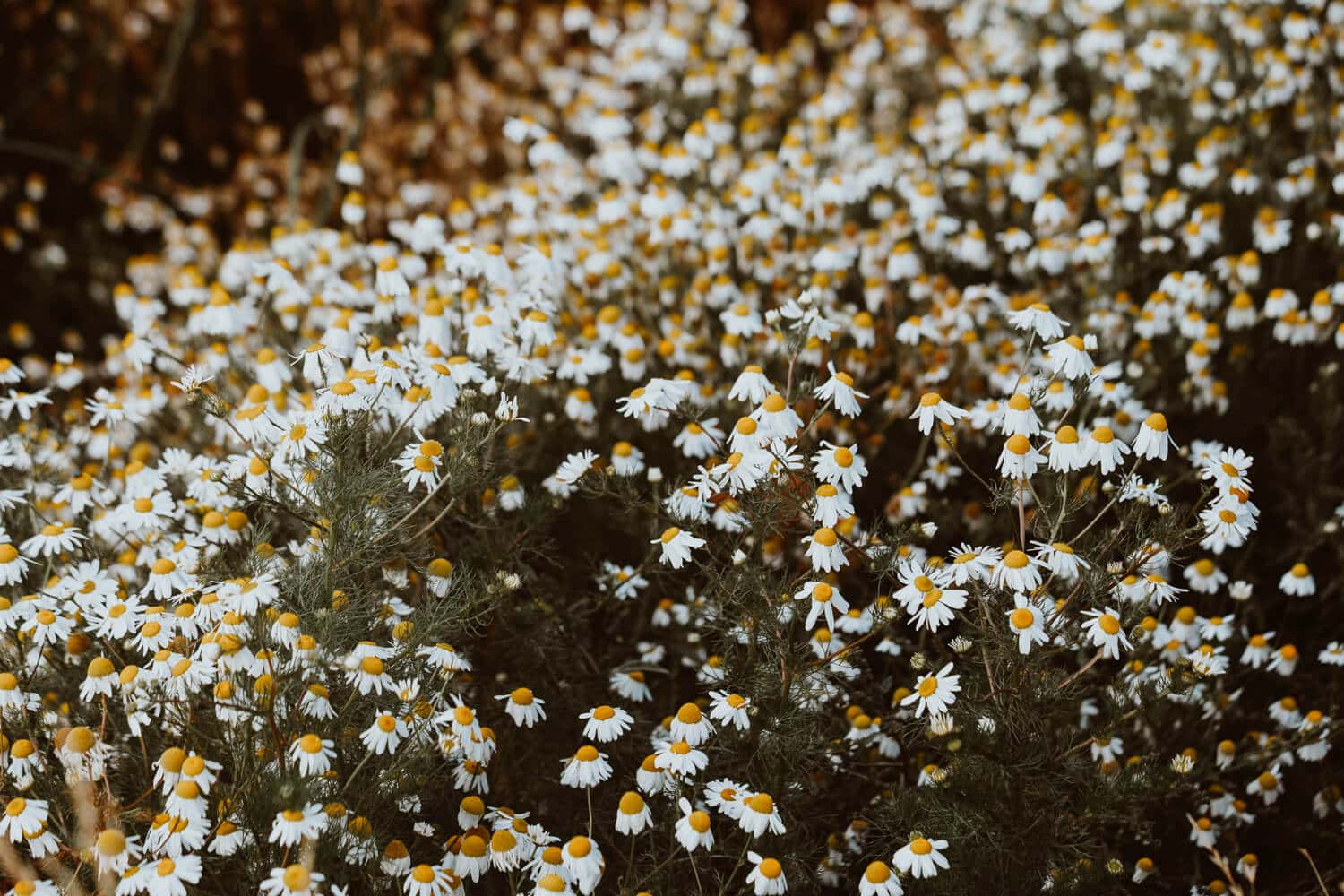 Three Days in El Calafate Itinerary
That's how we spent our three days in El Calafate. I hope our itinerary helps you plan your trip!
If you have any questions at all, let me know in the comments.
Read More about El Calafate
Argentina Travel Resources