I'm a small town girl but if I had to lay claim to a city as mine, it would be Houston.
I grew up just an hour's drive up the road in Brenham. My extended family was in Houston. My parents grew up there.
Doctors visits, shopping, concerts, and sports events all had us huffing it up Highway 290 for yet another day in Houston.
This post includes all my favorite things to do in Houston, where to stay, and where to eat.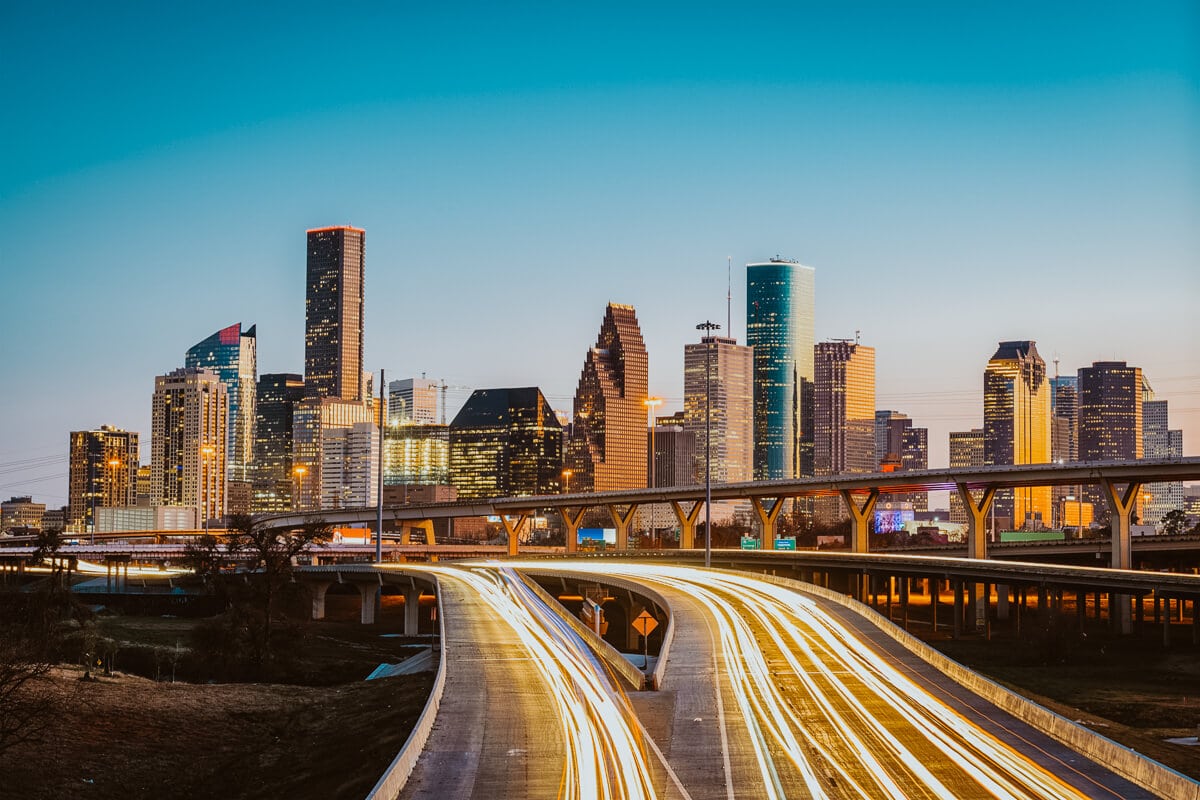 QUICK NOTE: This post contains affiliate links and Sol Salute may receive a commission for purchases made through these links, at no extra cost to you.
The Case for Houston
When it comes to Texas cities, Austin gets all the love.
And I get it, I myself love Austin.
But Houston has a lot going for it too! It doesn't get the attention it deserves.
If you talk to any Houstonian, they'll talk your ear off about why their city is, in fact, the best in the Lone Star State.
It's incredibly diverse (which has given us an incredibly diverse restaurant scene), has one of the world's best medical centers, great sports teams, hip neighborhoods, and it's even home to NASA.
So, let's get to it. Here are my favorite things to do in Houston.
This post is broken down into my favorite Houston neighborhoods, the must-see Houston highlights, quirky things to do in Houston, and where to stay in Houston.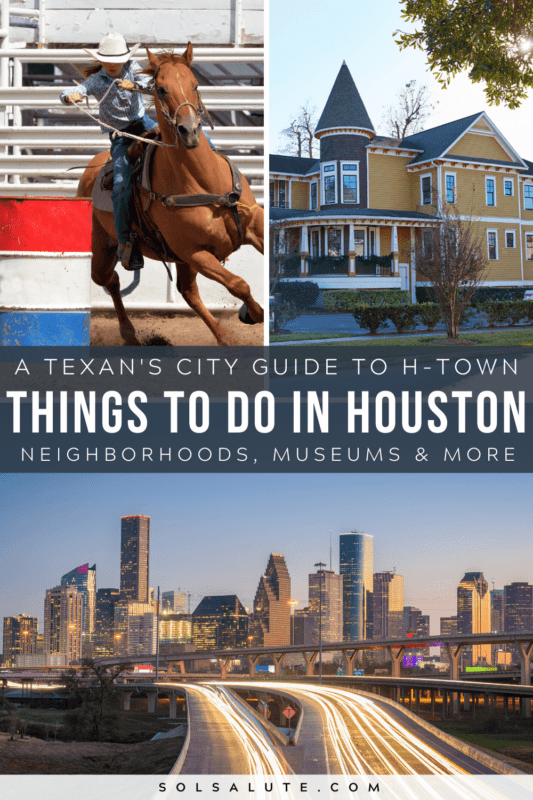 Houston Neighborhoods to Explore
Houston is expansive. It is the perfect representation of urban sprawl.
At first glance, you may not find much beauty in the city's congested highways, but I promise it's there, hidden away in its neighborhoods.
So the best way to plan your time here is to divide and conquer by neighborhood.
Get off the highway and ignore the strip malls, there's culture, museums, and restaurants to discover everywhere!
The Heights
My absolute favorite way to spend a day in Houston is in the Heights.
It was originally a stand-alone town founded in 1896. Eventually, as it is wont to do, Houston swallowed up the Heights when it was annexed due to a need for funding.
Today it still has that small-town feel.
I like to start the day with a yoga class Black Swan Yoga before walking down the historic downtown filled with unique boutique shopping, coffee shops, and restaurants.
Go for a walk through the residential streets as well to see the beautiful, historic homes that remain. You'll quickly forget you're even in a big city.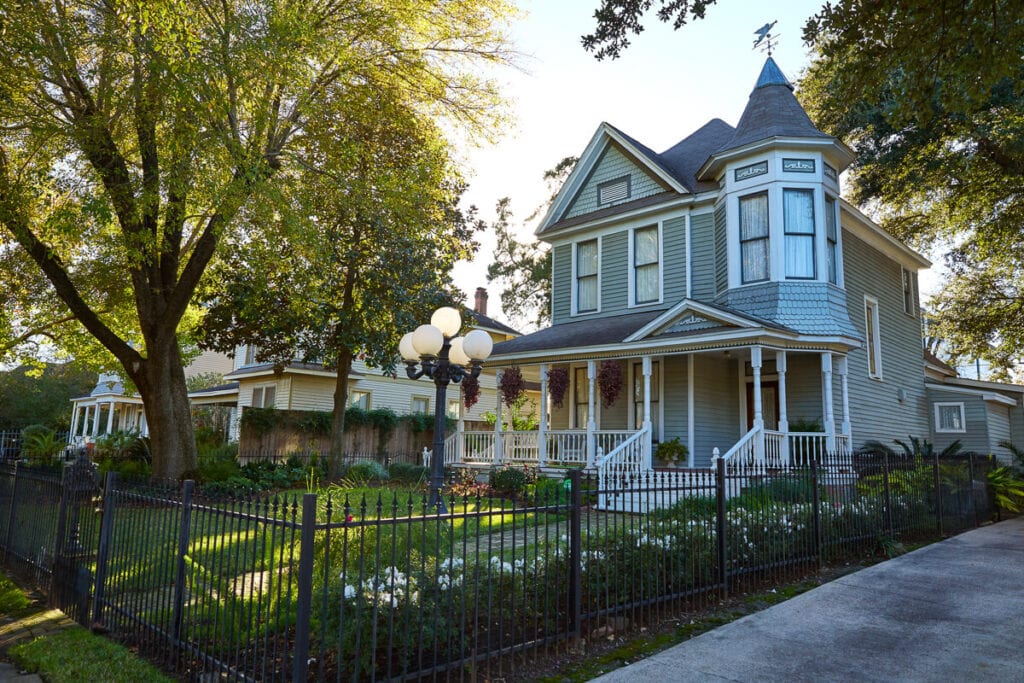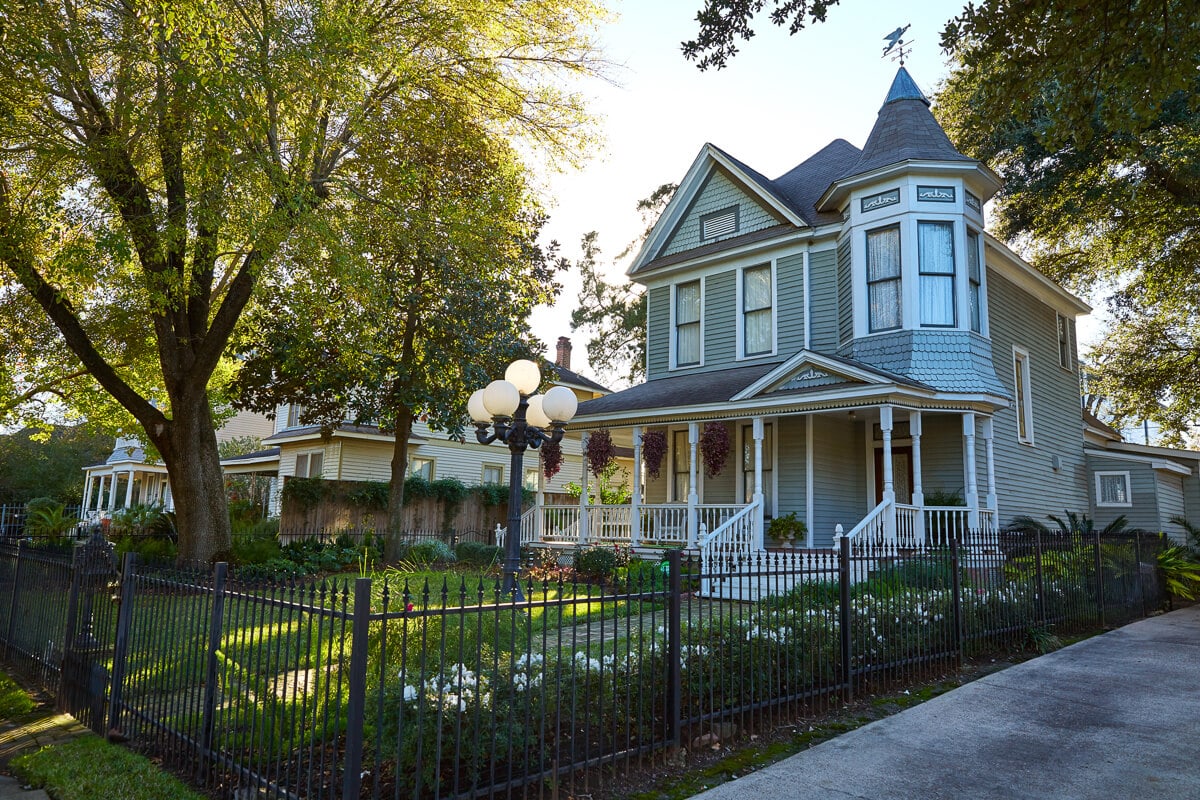 Go for Coffee or Happy Hour Downtown
Growing up I never went downtown, there really wasn't much to see or do there.
Today the restaurants and bars on the blocks surrounding Market Square Park are well worth a visit.
While parking isn't ideal, once you've found a spot (with a meter or in a paid lot), you can stay on foot for the rest of the evening.
Here are my favorite downtown bars:
La Carafe | Order a glass of wine in this candlelit wine bar (my favorite kind of bar). It's in the oldest commercial building in all of Houston. It's cash only so hit up the ATM before going.
Okra Charity Saloon | Have a drink guilt-free in Okra because it's a non-profit bar. All proceeds are donated each month to a new charity, chosen by popular vote the month before. With every drink you order you're given a ticket to use to vote for next month's charity out of three contenders. Besides doing good, the vibe and bar food are also great!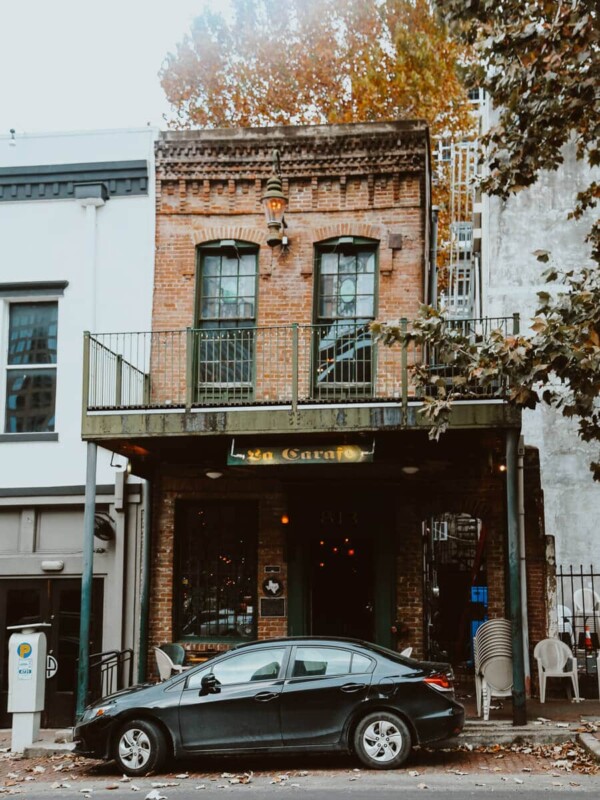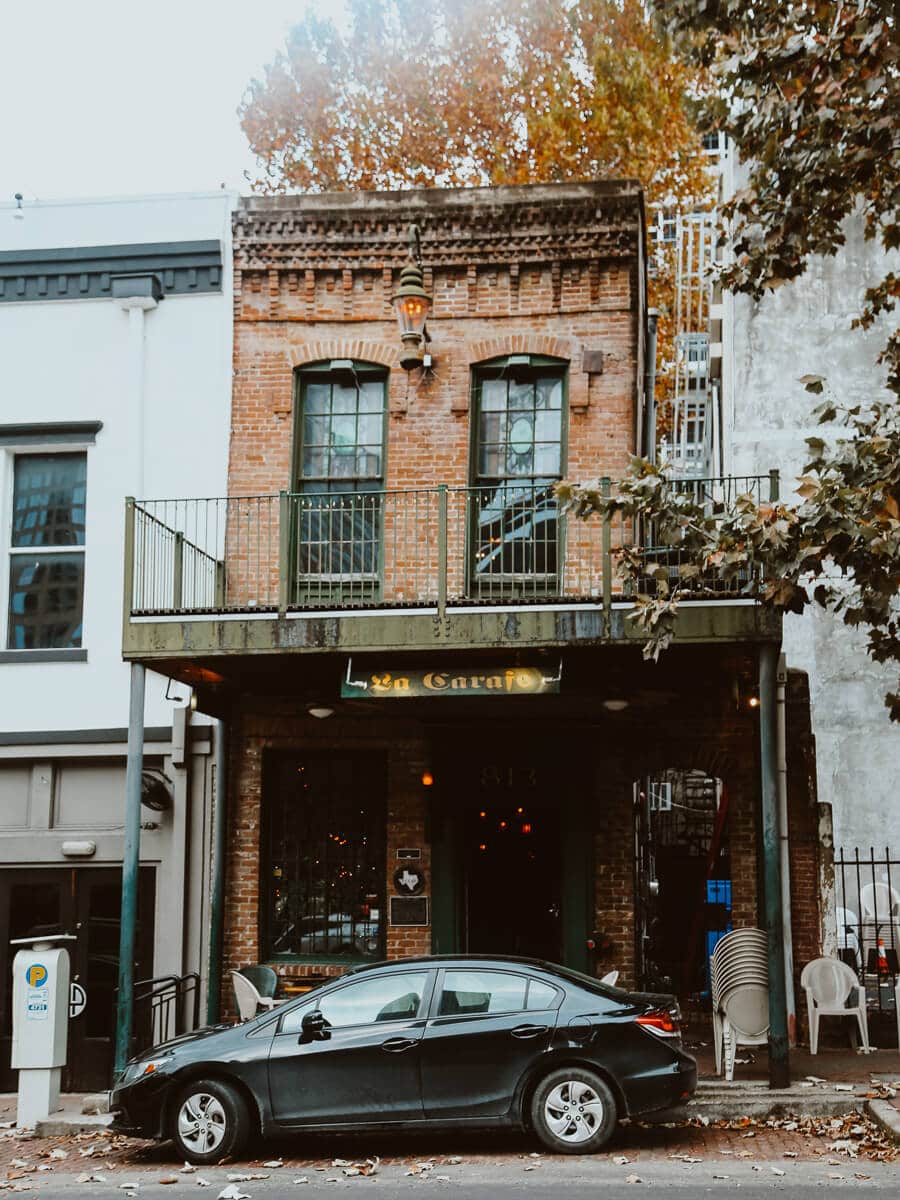 Montrose
Montrose is an eccentric, artsy neighborhood centered around Montrose Blvd and Westheimer.
There are vintage shops, tattoo parlors, cafes, and bars.
In the 1970's it was the center of the counterculture movement in Houston and today it remains the heart of LGBT culture here.
My favorite bar here is Bar Boheme, a romantic wine bar with eclectic decor indoors and a killer patio out back.
Niko Niko's is great for Greek food and honestly, if you're craving it you can probably find a restaurant serving it here in this diverse neighborhood.
Uptown & the Galleria
Oh the Galleria, a shopoholic's dream. The Galleria is more than a mall, it's a destination in an upscale neighborhood worth visiting.
The mall, like the city that houses it, is sprawling.
The best non-shopping highlight is its huge ice skating rink, complete with a multi-story Christmas tree over the holidays.
This was the first-ever ice rink to be constructed inside a mall, a random accomplishment but a fun one nonetheless!
There are two Westin hotels inside the mall that make for a fun girls' weekend centered around shopping, great restaurants, and spoiling yourself.
Uptown is also home to the Waterwall (pictured below), a massive fountain is near the Galleria in Uptown Houston. It's a 64-foot tall semi-circle-shaped wall of water (literally) that re-circulates 11,000 gallons of water every minute.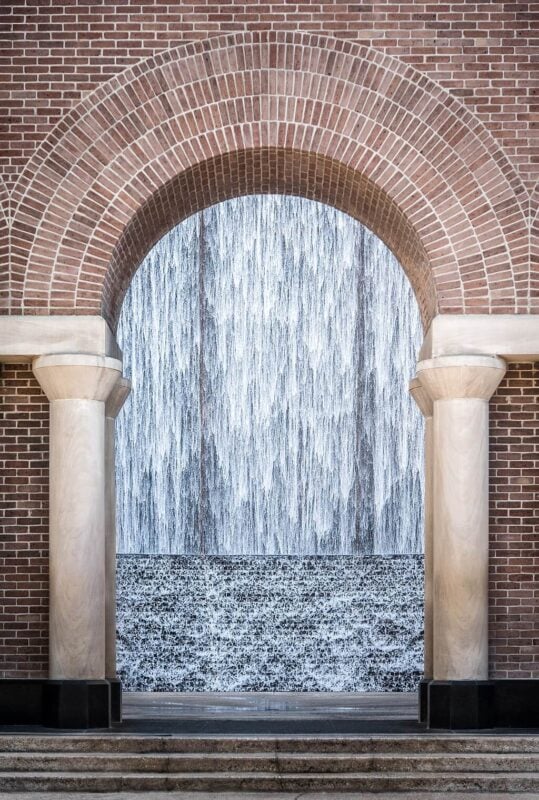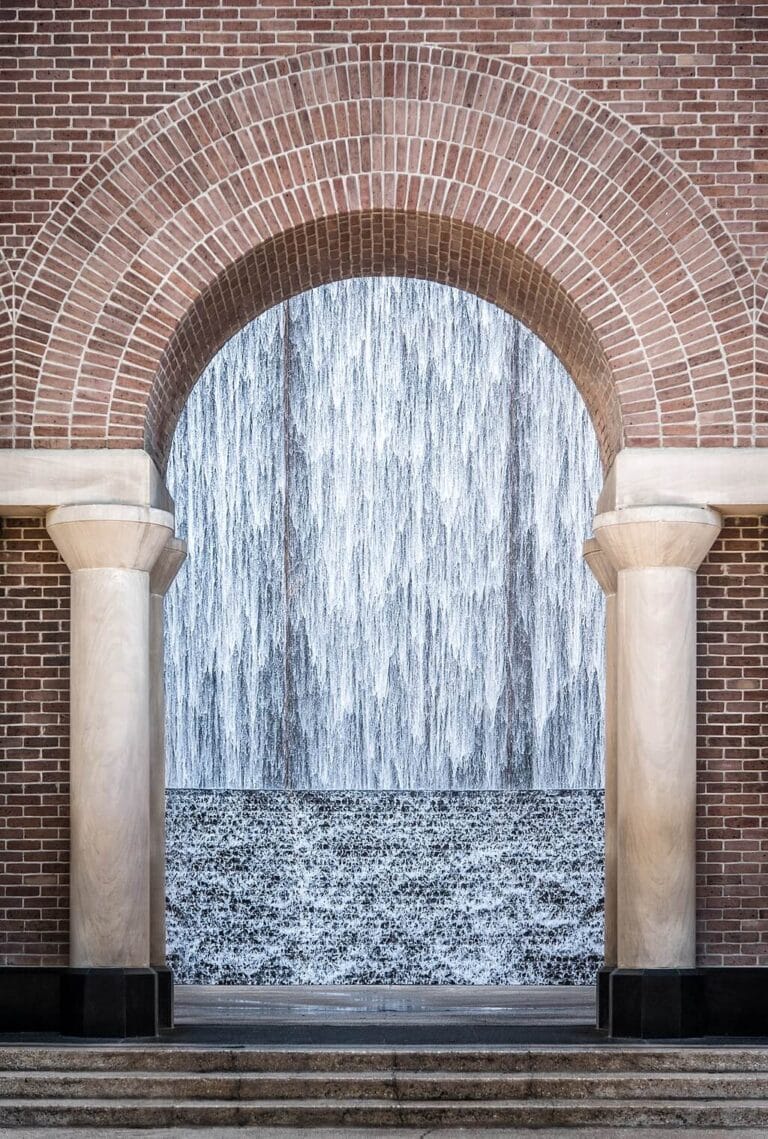 Top Things to do in Houston: The Highlights
Here are a few of the best things to do in Houston. The best events, museums, and tours.
Houston Livestock Show & Rodeo
There is no better time to be in Houston than for the Houston Livestock Show & Rodeo.
Say goodbye to turf as the football field is taken over by dirt, rodeo clowns and bucking broncos every spring.
Rodeo season officially kicks off with Go Texan Day.
Don't be surprised to see cowboys on horseback blocking traffic or businessmen in suits wearing their best boots and cowboy hat that day.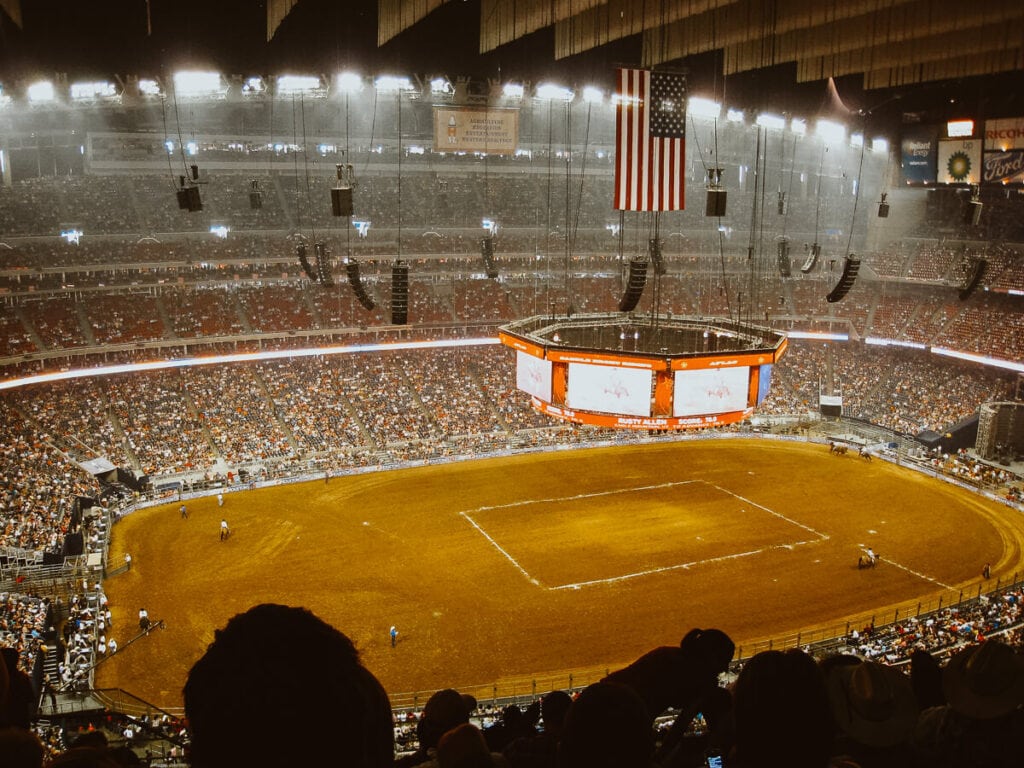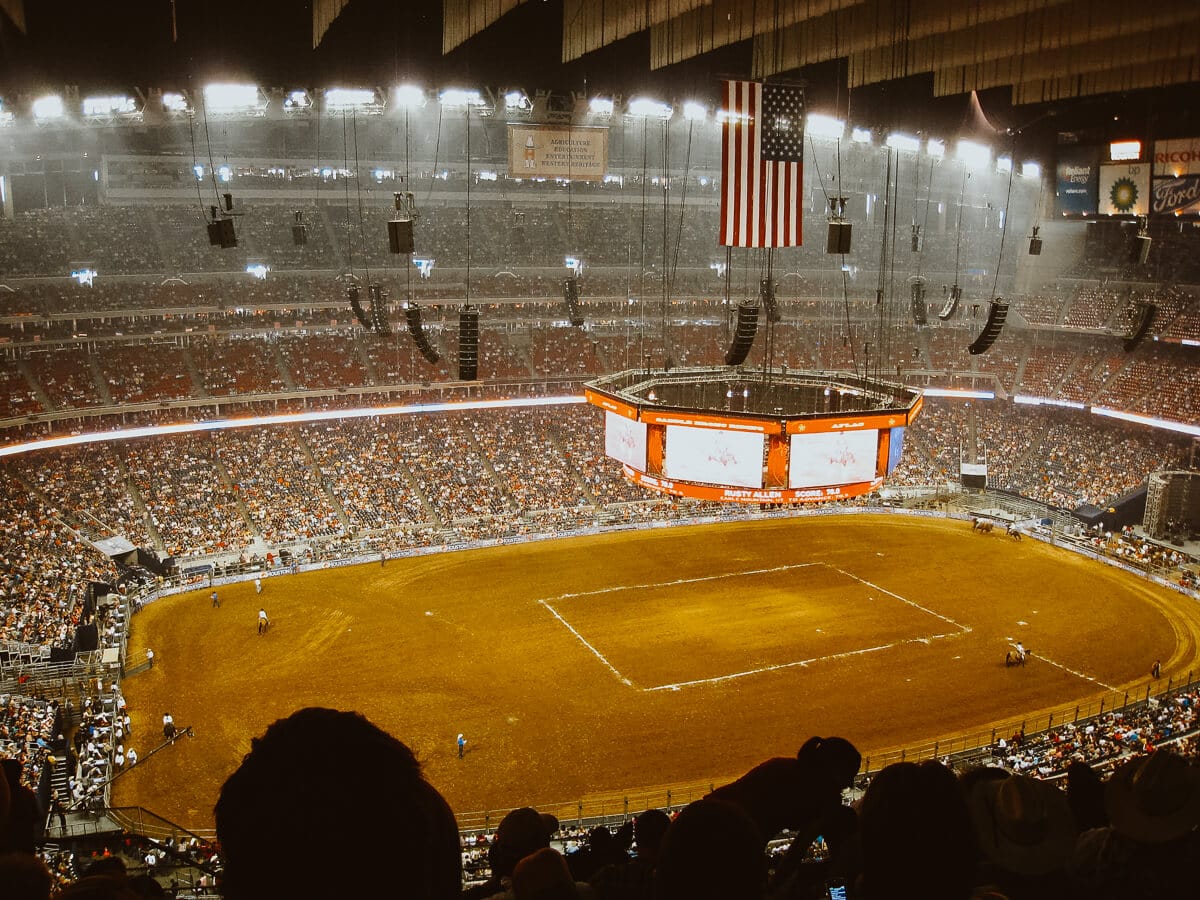 A day at the rodeo is a full day event. Spend the afternoon riding carnival rides with the kids.
Eat your weight in deep fried everything, turkey legs, and barbecue. See the animals and of course, watch the rodeo
And to top it off, there are twenty consecutive days of live music that rival most Superbowl halftime shows with stars ranging from Tim McGraw to Beyonce.
Pro-tip: Don't miss the mutton busting, where tiny kids desperately cling to bucking broncos, just kidding, to the backs of sheep until they fall off. It is the cutest thing you'll ever see.
READ NEXT | THE BEST DAY TRIPS FROM HOUSTON
Visit Johnson Space Center
Submitted by Alanna Koritzke at Periodic Adventures
When I moved across the country for graduate school, I planned my cross-country road trip around two destinations: New Orleans and Houston's Johnson Space Center.
Needless to say, I truly believe it is a must-do if you're visiting Houston or even if you've lived there your whole life!
Note, entrance fees to things like NASA and the museums add up but if you get this CityPASS it includes five attractions for a very cheap packaged prices.
Johnson Space Center is a hub of NASA's current research and spaceflight efforts including astronaut training, technology development, and flight control.
While scientists work on space missions nearby, visitors can explore a specially curated museum and tour some of the grounds on a tram tour.
The museum is very family friendly with interactive exhibits to educate the public on space exploration.
You can watch films about past space missions, speak with actual astronauts, and see artifacts from historic missions like spacecraft, astronaut spacesuits, and more!
The highlight of the tram tour is historic mission control, which looks straight out of the 1960's.
Even if you aren't a scientist, visiting Johnson Space Center will be sure to give you a newfound appreciation for space exploration!
Tickets to the Space Center are $30 for adults and $25 for kids. The address is 1601 Nasa Pkwy, Houston, TX, 77058 and parking costs $5 with either cash or card.
Pro-tip: My number one tip for visiting is to take the tram tour early to avoid crowds and be sure you're prepared for the weather as the tram is an open vehicle.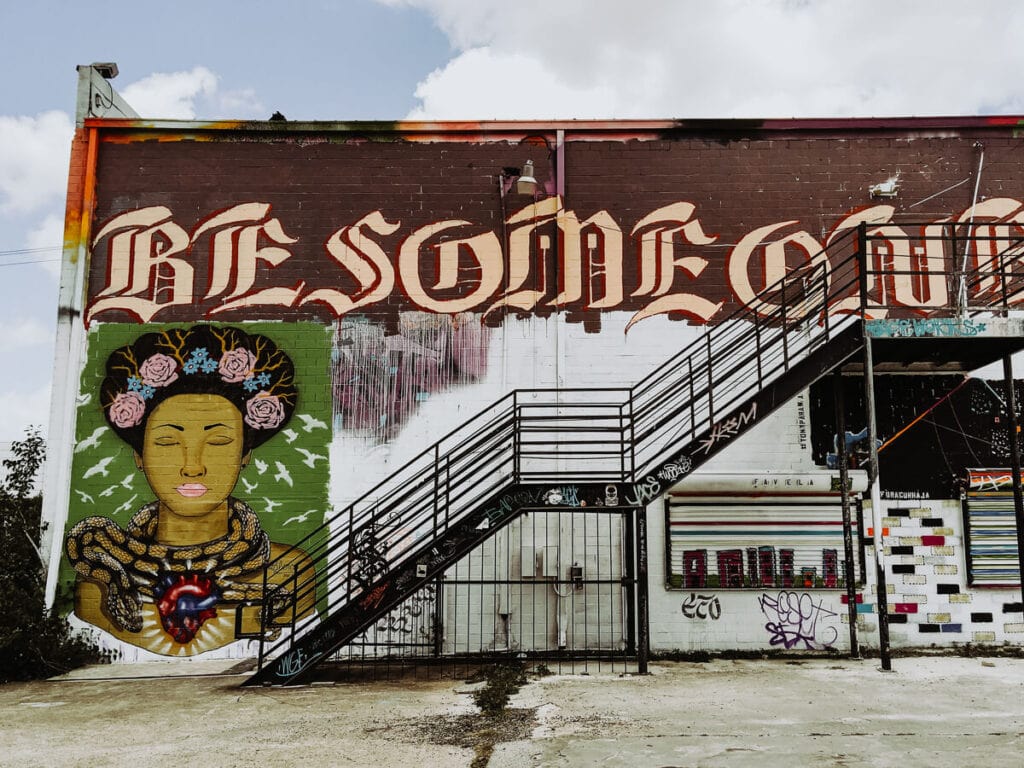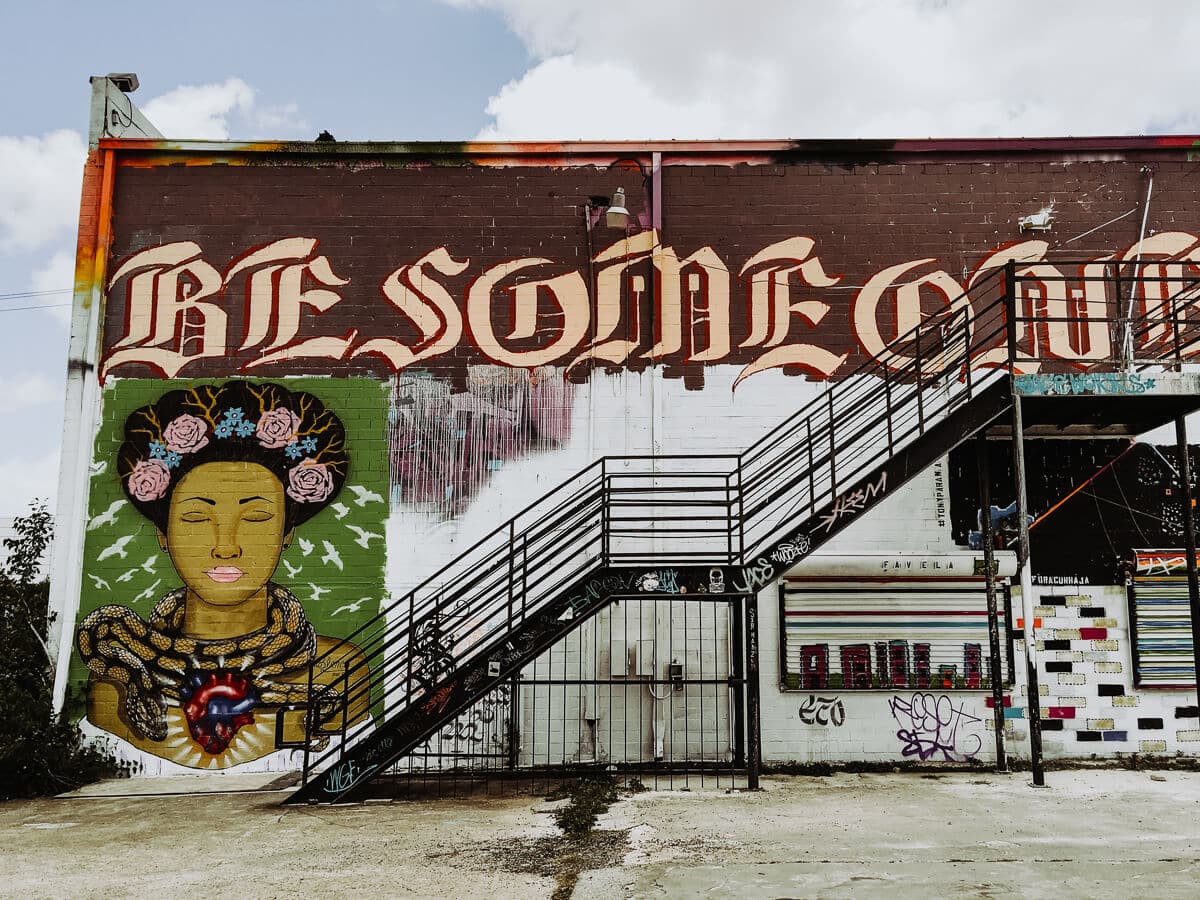 See Houston's Street Art
Downtown Houston is home to some impressive murals.
My favorite is the iconic Houston is Inspired wall, but there are so many more to scope out!
Take this small-group tour to see the city's best street art downtown.
Other neighborhoods also have some popular murals.
Don't miss The Paint Wall in Montrose (1435 Westheimer Rd)! For a list of all the best murals in town, click here.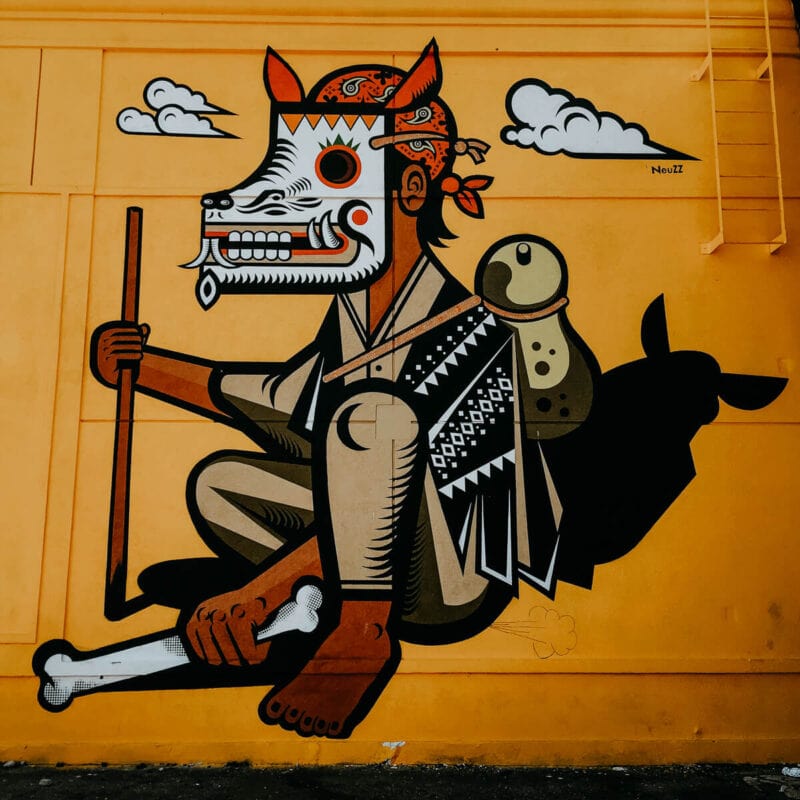 Hermann Park & The Museum District
Submitted by Ashley from Impact Winder
If you ever find yourself in Houston, Texas, head over to Hermann Park for an outdoor experience that packs a lot of punch.
Established in 1914, this park is one of the most historically significant public green spaces.
Located close to downtown, the Museum District, Midtown, Rice University, and the bustling Texas Medical Center, this 445-acre park sits at the center of this southern city.
Be prepared to spend the day here because Hermann Park is filled with activities including pedal boats, a Japanese garden, the Rose garden, train rides (for all ages), golf courses, a walking trail, and McGovern Centennial Gardens visitors.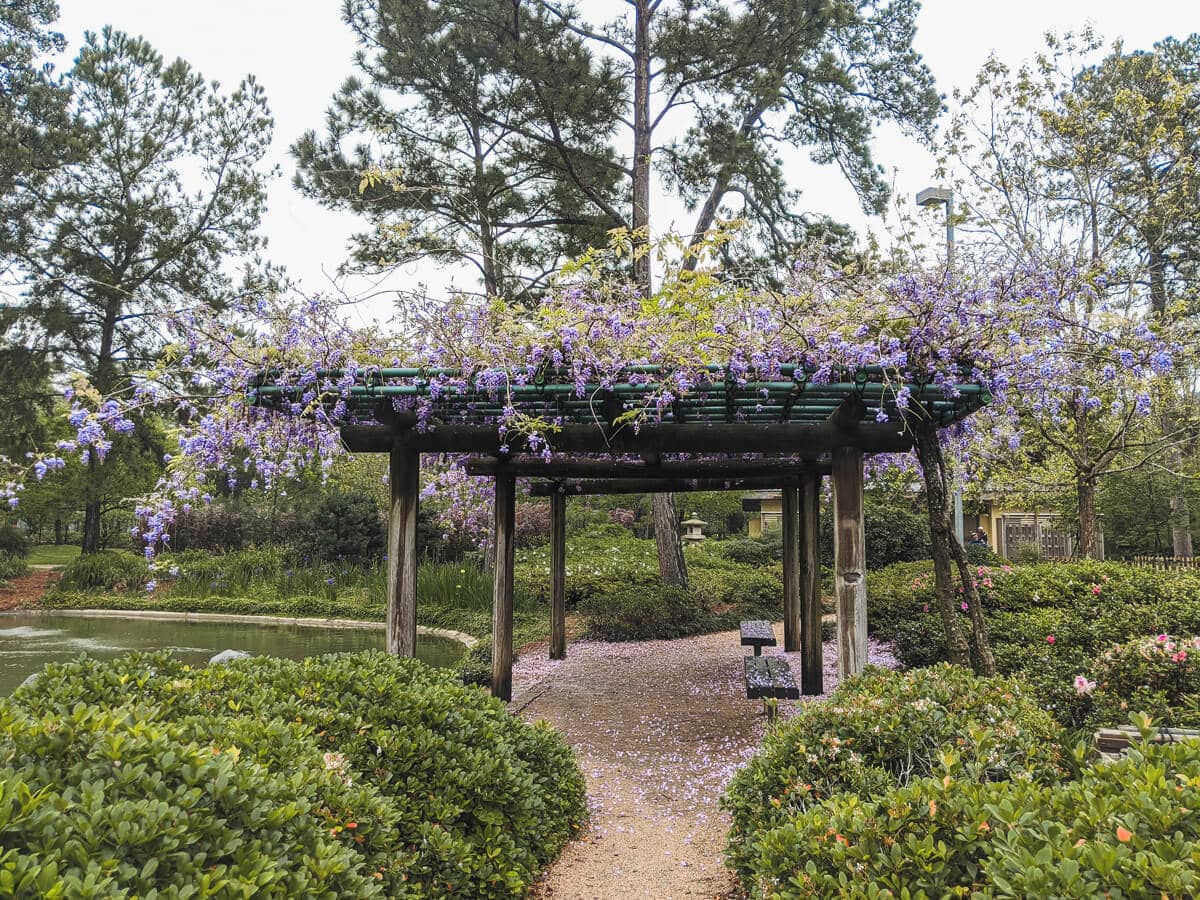 It's also home to the Houston Zoo, Miller Outdoor Theater, and the Houston Museum of Natural Science (which also has an awesome butterfly exhibit).
If you pack a lunch, you can easily spend the day exploring both the outdoors of the park and the indoors of some of the best museums in Houston.
Just be prepared for the Texas heat if you are visiting in the early summer to late summer months. Always have water handy.
Afterward, you should check out some of the best restaurants in the country like Xochi or Lankford Grocery & Market if you want something more budget-friendly.
Saint Arnold Brewing Company
Visit Texas' oldest craft brewery, appropriately named after the patron saint of brewing.
Two Rice University graduates founded the brewery in 1994 and it has become a Houston staple.
The brewery is open for tours seven days a week at its easy-to-reach downtown location just off I-10.
Go for a tour and stay for lunch or combine your brewery tour with this popular tour of downtown Houston.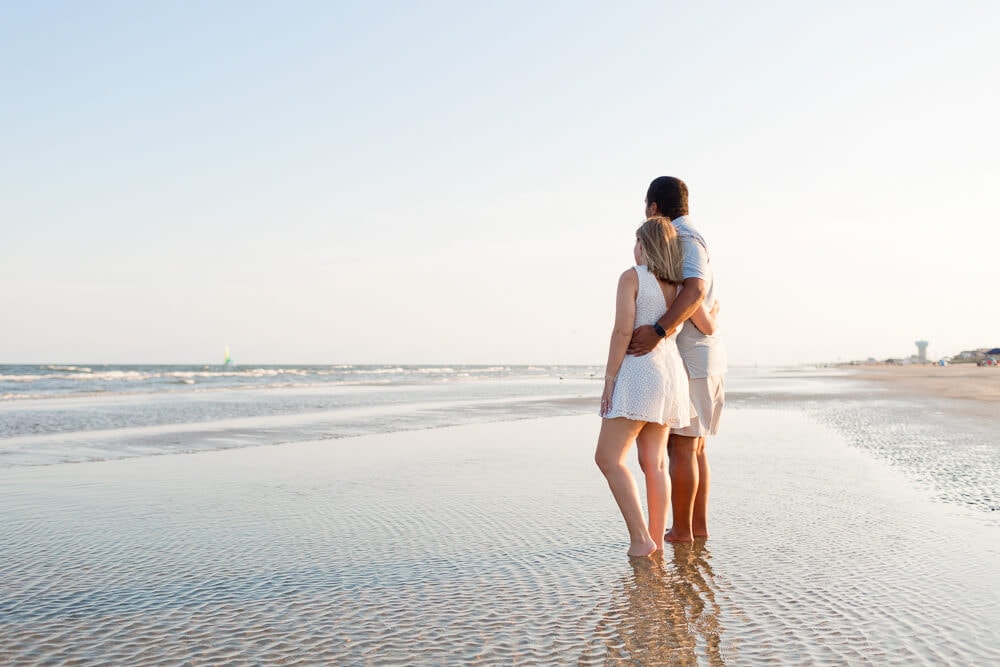 Treat Yourself with Flytographer
The best souvenirs from any trip are your photos and your memories. My favorite way to get frameable photos on holiday is with Flytogapher.
It's an online marketplace of local photographers around the world.
You can peruse their portfolios online, choose the one whose style you love, and schedule a photo shoot anywhere!
I use them all the time here in Argentina to schedule family photos, to read more about my experience with them click here.
In Houston, you can get fun portraits, headshots, family photos, or if we're being honest with ourselves, Instagram shots with the fun murals downtown, the water wall, or head to Galveston for a photo session on the beach!
Check out Flytographer here to save $25 off your first shoot.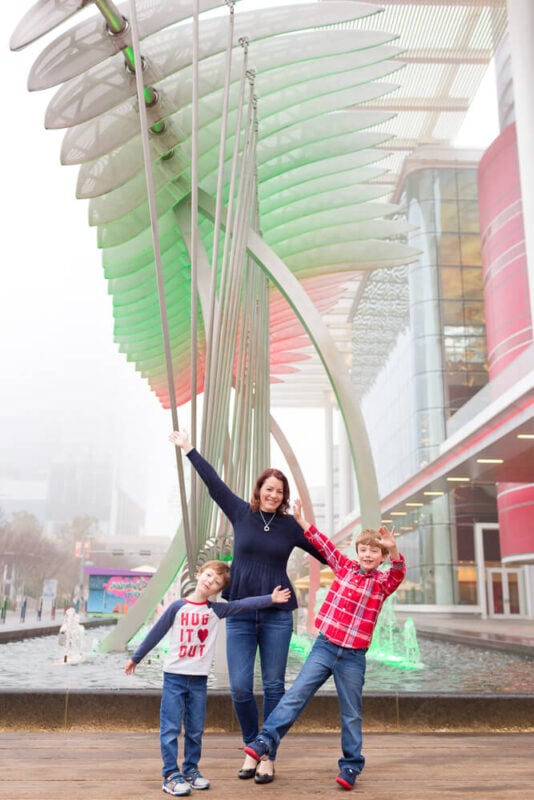 Discovery Green
Discovery Green is a relatively new park in downtown Houston, a welcome green space in an area of town where concrete is king.
It's 12 acres of park and playgrounds. It is open 7 days a week and is, of course, free to enter.
There are two restaurants in the park to enjoy a unique dining experience: The Grove and the Lake House. I recommend brunch or happy hour at The Grove!
There are often events, such as live music, so check the official website before going.
Quirky Things to do in Houston
These aren't the big, must-see, can't miss Houston activities, but they sure are fun and a bit weird.
Here are some unique things to do to fill out your Houston itinerary.
Buffalo Bayou Park Cistern
I wouldn't have expected to enjoy learning about the city's water system but going into this underground cistern was really interesting!
Tours are Wednesday through Sunday and only take half an hour.
Thursday's are free but still require a reservation so plan ahead, reserve here.
The Buffalo Bayou Park above ground is a fun way to extend the visit. Bring a picnic, go for a run or take the kids to the playground.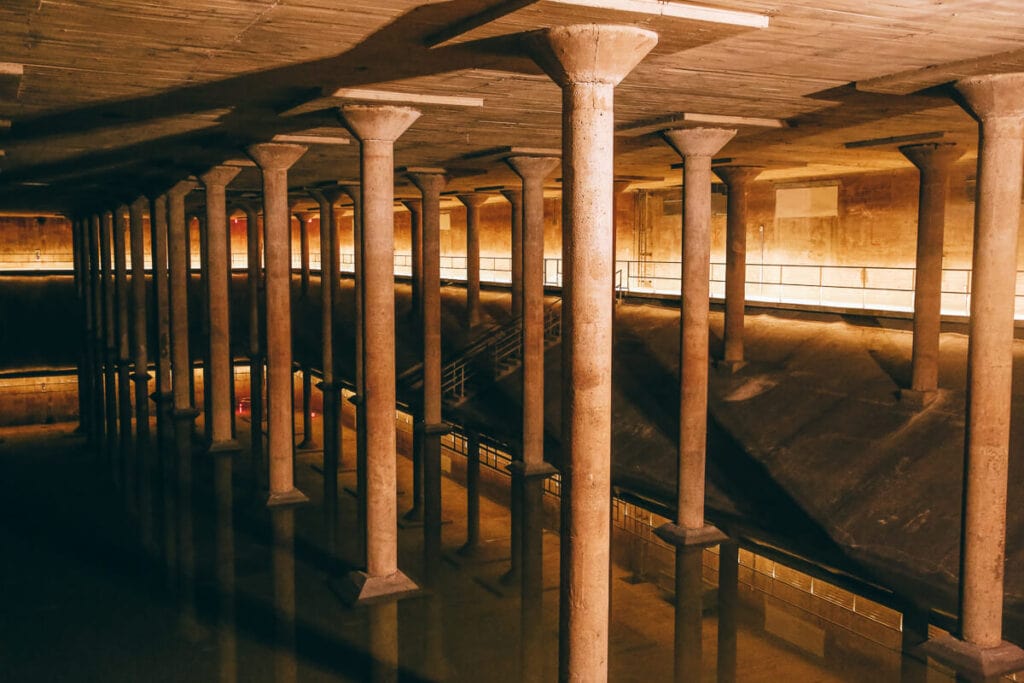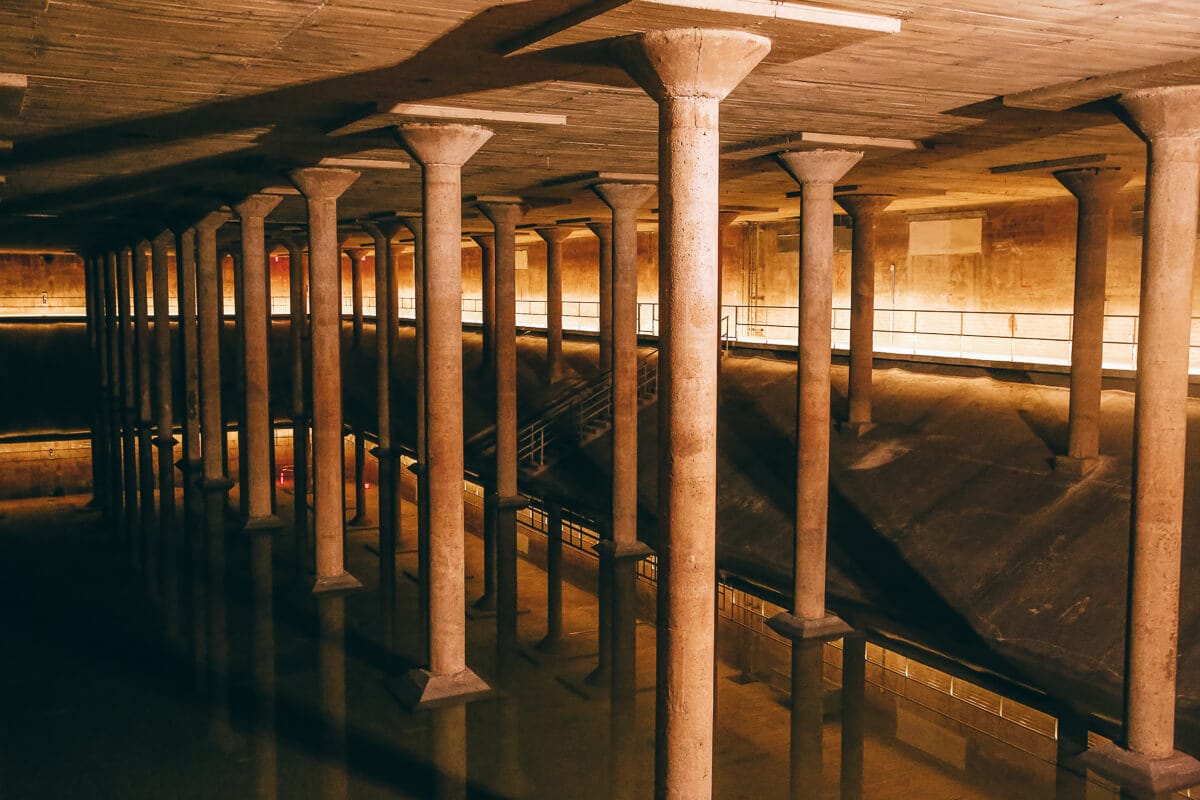 The Beer Can House
22 Malone St, Houston, TX 77007
Texans love their beer, so what's more iconic than a house decorated with 50,000 beer cans?
John Milkovisch started this project in 1968 using marbles, rocks and metal in concrete. The rest is proverbial beer history.
Entrance fees are only $5 and children under 12 enter free.
Check opening hours as they vary by season.
The Orange Show
2401 Munger Street, Houston, TX 77023
Former postman created The Orange Show in homage to his favorite fruit.
It resulted in an architectural maze featuring walkways, arenas, balconies, and more.
After his passing, a non-profit, The Orange Show Center for Visionary Art, was formed to maintain The Orange Show and you can still visit to this day.
Check hours here. In Spring and Fall it's open on weekends, expanding to Wed-Sunday during the summer.
It closes during the dreary months of January and February for maintenance.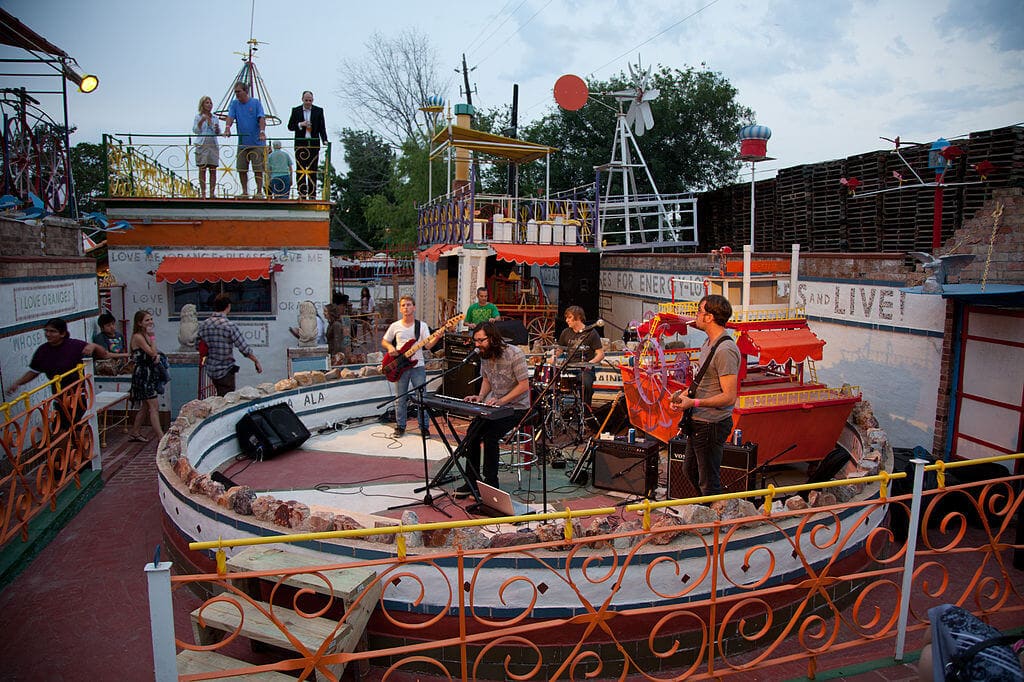 The Art Car Parade
Every April, hundreds of cars converted into pieces of art descend upon downtown Houston.
This quirky art exhibit/parade is made possible by none other than the The Orange Show Center for Visionary Art.
250 cars take part, all transformed into unique pieces of art.
Visit in the morning to see them stationary and pick your favorites. Stay for the afternoon parade to see the real event.
Click here for information on next year's parade.
Burp the Big Bubble
Preston St. & Smith St. (Preston St. Bridge), Downtown Houston
On the Preston Street Bridge in downtown Houston you'll find a mysterious red button on a brick column.
Push it and enormous bubbles rise to the surface in the Buffalo Bayou below.
The bubbles do serve a purpose, to aerate the very slow moving water.
This random activity is fun for the kids. The button is completely unlabeled with zero explanation.
Dare them to push it, have them guess what will happen.
The bubbles will appear on southern side of the bridge so have the run to see them after pushing the button.
I am not a small child and I also fully enjoyed this random activity.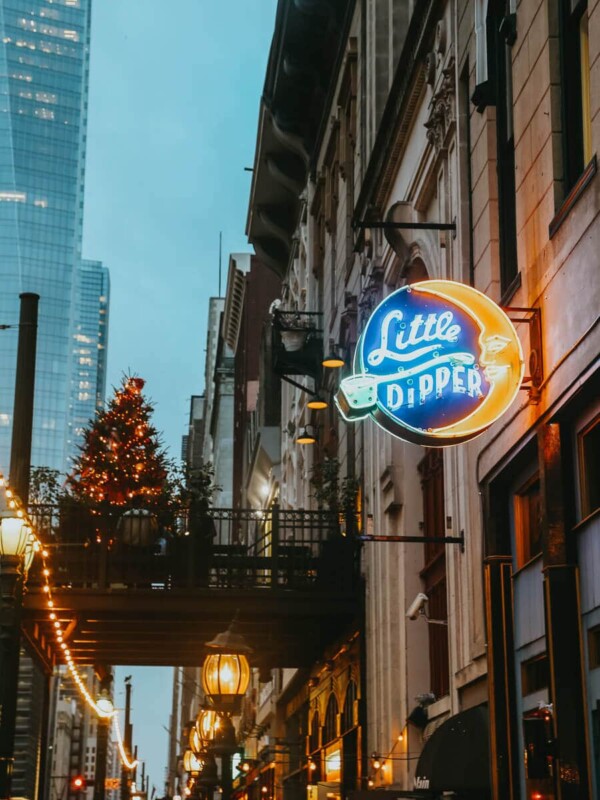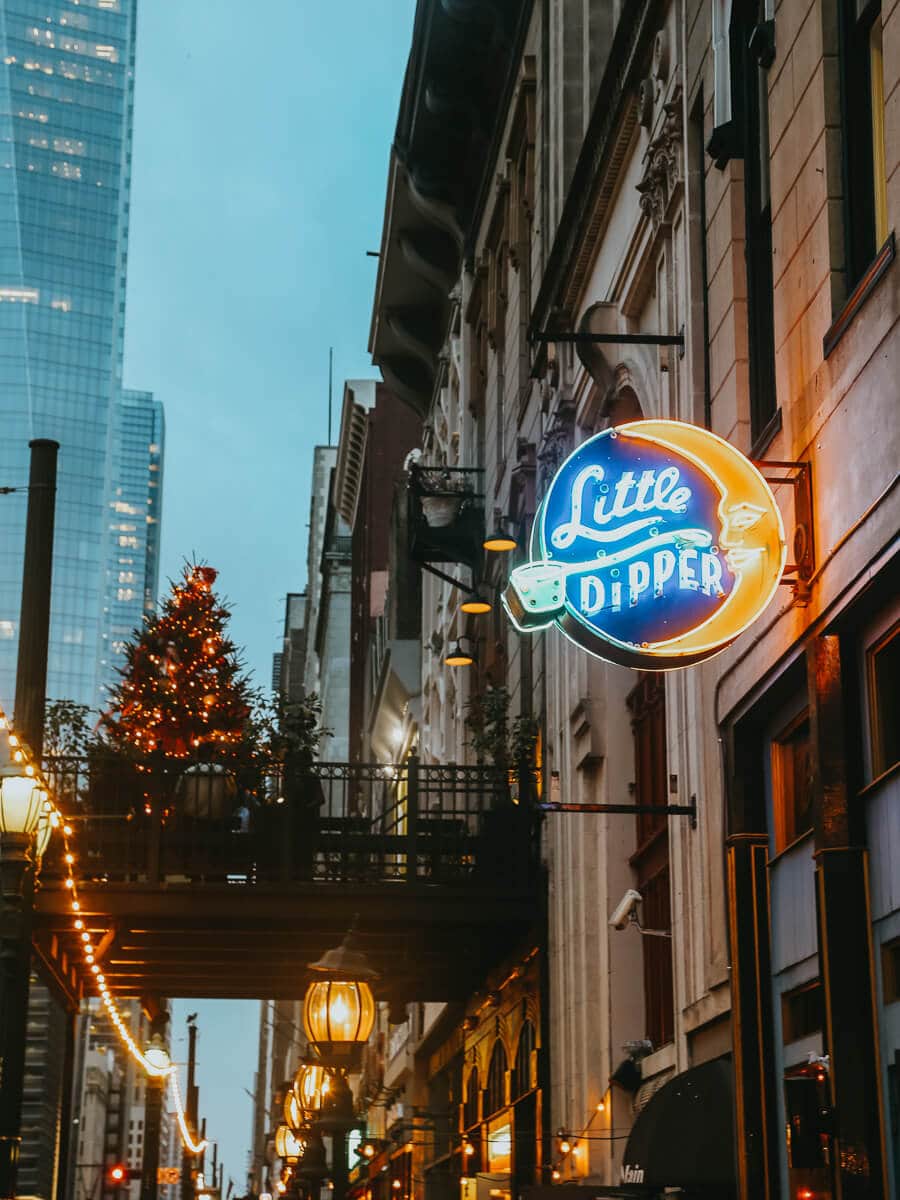 Where to Stay in Houston
We've already established that Houston's pretty big.
You're going to need to stay a while to really see it, so here are some of my favorite places to stay in Houston.
Hotel ICON, Autograph Collection
I stayed here with my husband last time we were in town and loved it! Hotel ICON is located downtown walking distance from all my favorite bars and restaurants.
The rooms have a luxurious ranch vibe with leather details. It's just five minutes from Minute Maid Stadium if you're in town for the Astros and 10 minutes from Discovery Green.
Marriott Marquis (Texas Shaped Swimming Pool!)
If you're visiting Texas in the hot summer months, you're gonna want a pool.
And need I say more than TEXAS SHAPED swimming pool?
The Marriott Marquis (also downtown) is one of the most popular hotels in Houston due largely to its Texas-shaped lazy river, open year-round. It's epic.
Hotel Zaza Houston Museum District
Hotel Zaza is a popular hotel for couples. It's located in the Museum District and Hermann Park.
It is artsy and romantic, with an outdoor pool and a spa and sauna that make it ideal for a couple's getaway.
Spend the day in the museums and treat yourself at the spa and restaurants to end the day.
Enjoy Houston!
This post includes my favorite things to do in Houston, but in a city this big it's impossible to include everything!
I hope you enjoy your time there, and if I missed your favorite Houston activity, let me know in the comments.
EXPLORE MORE OF TEXAS