I found Dillon's Distillers on Instagram while searching for wineries to visit when I'd be in the area for a wedding but quickly set my mind on visiting Dillon's.
Here's how to visit this unique distillery.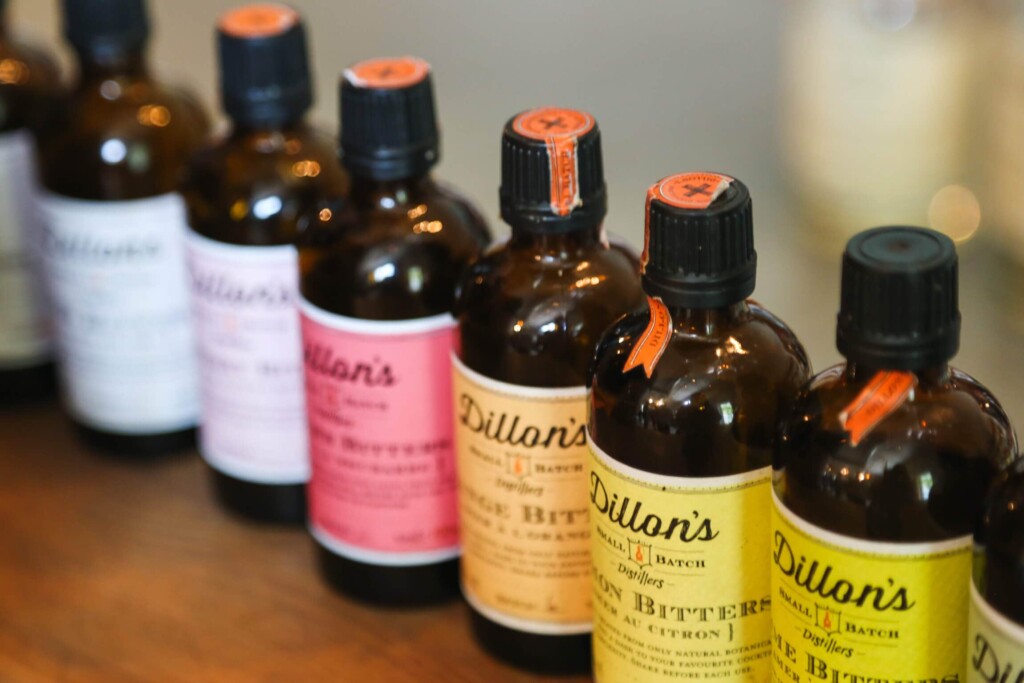 QUICK NOTE: This post contains affiliate links and Sol Salute may receive a commission for purchases made through these links, at no extra cost to you.
Visit Dillon's
4833 Tufford Rd Beamsville, Ontario L0R 1B1
This small batch distillery is located between Hamilton and Niagara Falls and is easily included in any visit along the Niagara Wine Route.
They offer tours twice daily and reservations are required. Tours cost only $5 per person and you can make a reservation or find more information here.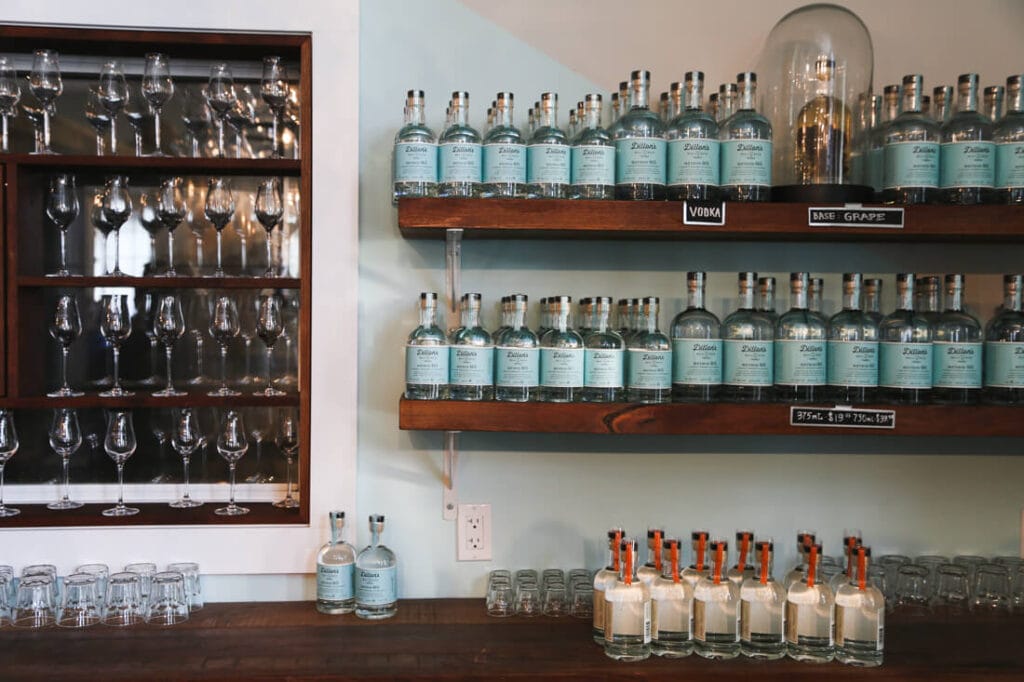 Our Experience
We arrived early for the morning tour and were greeted by about 4 or 5 smiling faces.
You know that intimidating feeling you get when you waltz into a small boutique-like operation only to realize you're the ONLY visitor and you feel like you're a nuisance to the "far too cool for you" employees?
Not here, everyone was incredibly friendly (oh Canada, you were so friendly, an absolute dream).
One of the women quickly suggested that to ease the wait we should go ahead and do our tasting ahead of the tour rather than afterward.
This worked out great because after the tour the other 13 guests were a bit more crowded at the bar than we were with our lucky solo tasting.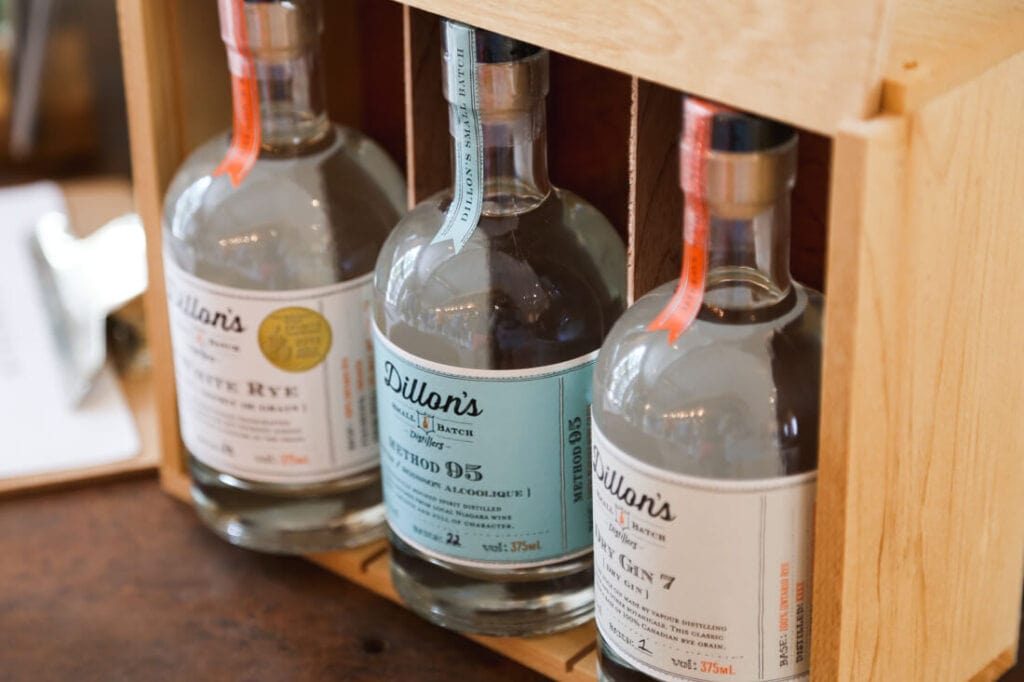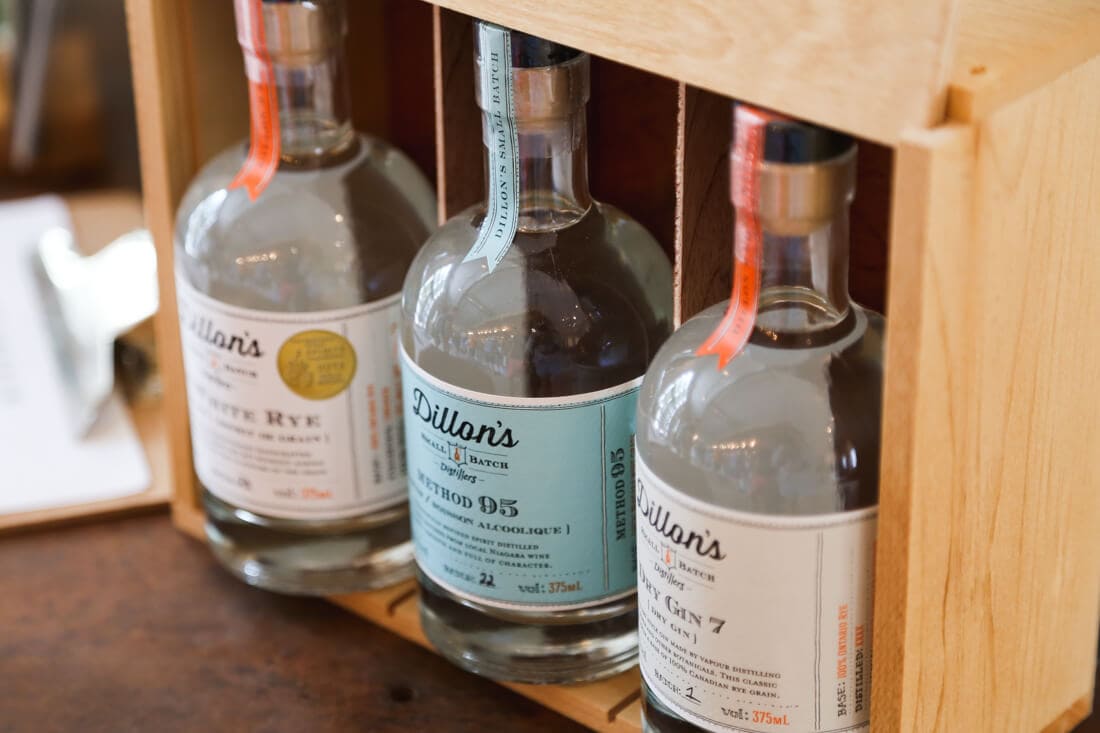 We sipped and savored all of their gins, a vodka, and a few bitters. The star for us was the Unfiltered Gin 22.
It was incredibly aromatic; they use 22 botanicals in the distillation process that add so much to the final product.
Nothing I say can beat their own product description, so, quoted directly from their online inventory descriptions:
If you were able to reach into a old photo of Hemingway and pry the gin from his hand, it might have tasted like our Unfiltered Gin 22. Why? Because he didn't do, or drink, anything half glass or without flavour and nor do we….Let this gin take you back to a time when things were done right and appreciated by people who grabbed large animals by the horns — heck, you might even run into Hemingway on your yacht.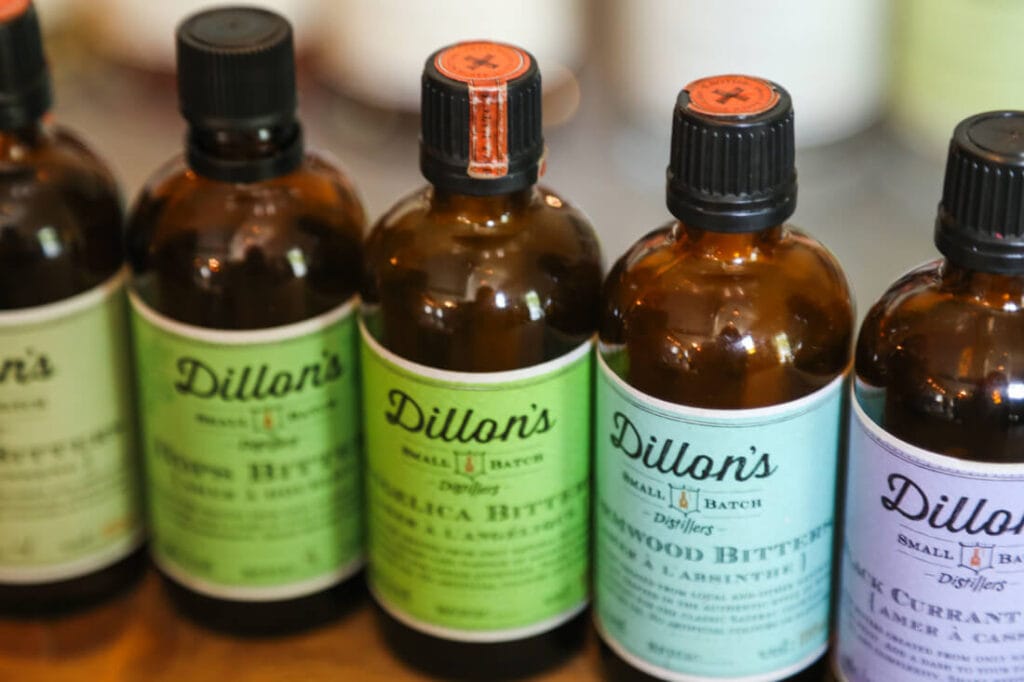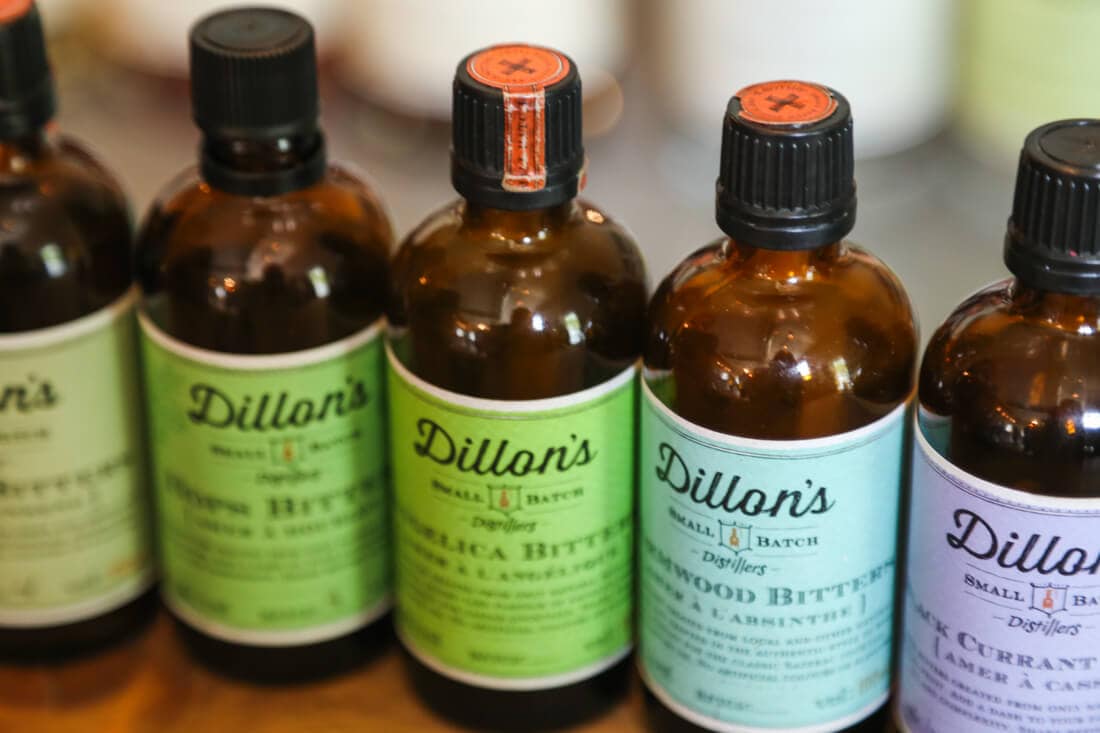 We also tasted their vodka which technically they're not allowed to call vodka since it's created using the region's wine grapes and not grains.
Well, you could have fooled me!
Pick up a bottle and you won't find the word vodka anywhere, but you'll never notice the difference.
After the hard stuff, we gave our palette a rest with their liqueurs.
The limoncello and strawberry gin were my favorites but the rose gin was also a unique flavor I hadn't had anything similar to before.
As we were finishing our tasting people had been trickling in for the tour. The tour was short but informative. The distiller who gave us the tour was very passionate about her job.
That passion makes you want to love the product and company as much as they do. It's clearly a positive environment.
She told us all about the bitters they make, including personal pet projects or even some that get commissioned by local businesses. She'd apparently been working on a pickle bitter for a local restaurant.
Um, I LOVE pickles and that would make for a very interesting gin and tonic.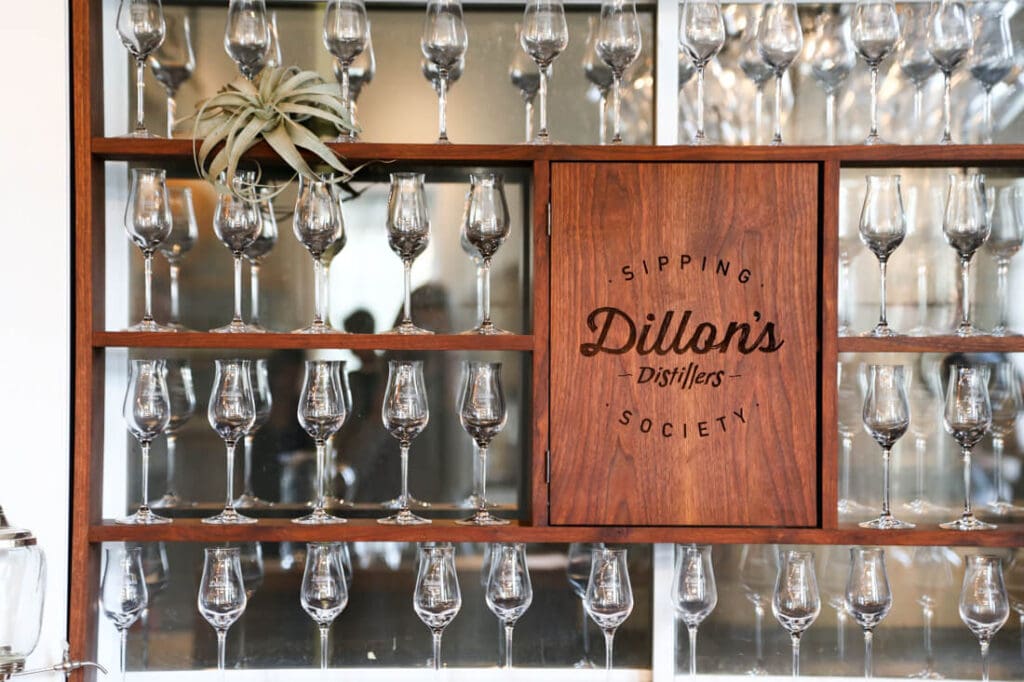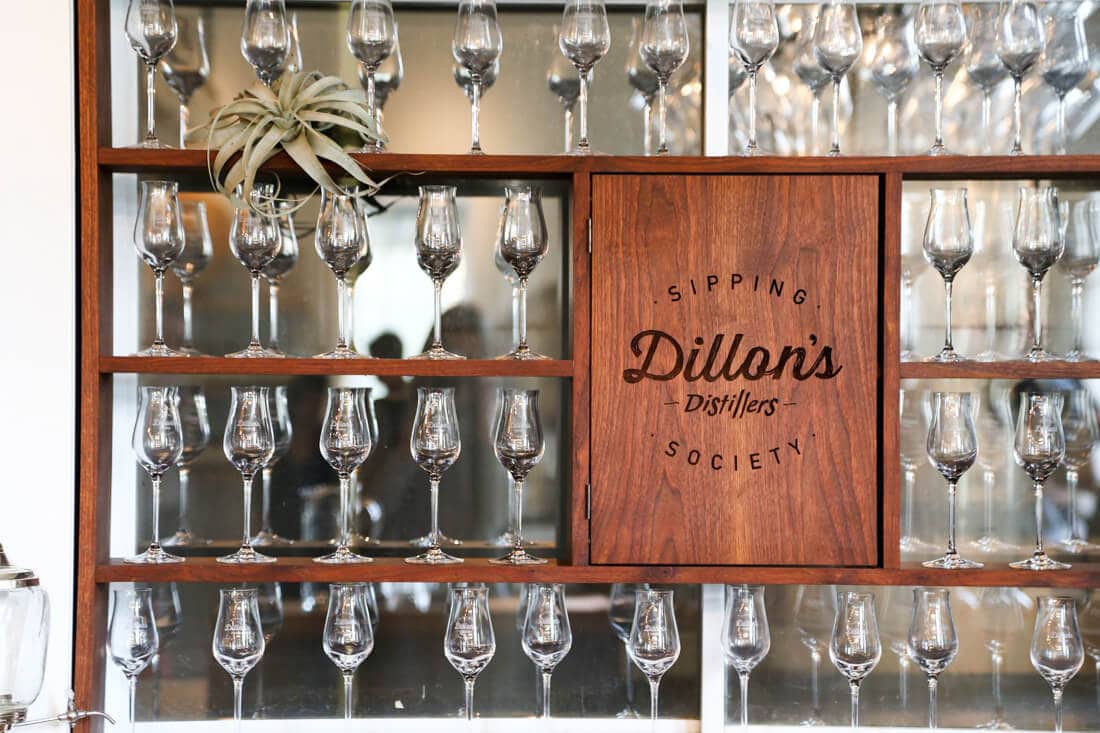 We were in town for a wedding, we spent most of our time visiting Niagara Falls, but also wanted to save some time for wine and tastings.
If you're in the Niagara area try to make time for this little distillery.
The quality of their product was impeccable and the experience was a very positive one! If we had had the room in our luggage we would have taken a few bottles home with us from their shop.