Houston is a massive city. It's actually the fourth largest city in the entire United States and is the utter definition of urban sprawl.
Spaghetti bowls of highways tangle up into balls of concrete throughout the city.
There are malls, skyscrapers, and endless suburbs.
Whether you live there or are on holiday, it would be understandable to want to get away from it all for a day.
If you're looking for a break from the city, these are the absolute best Houston day trips to help you get out of town.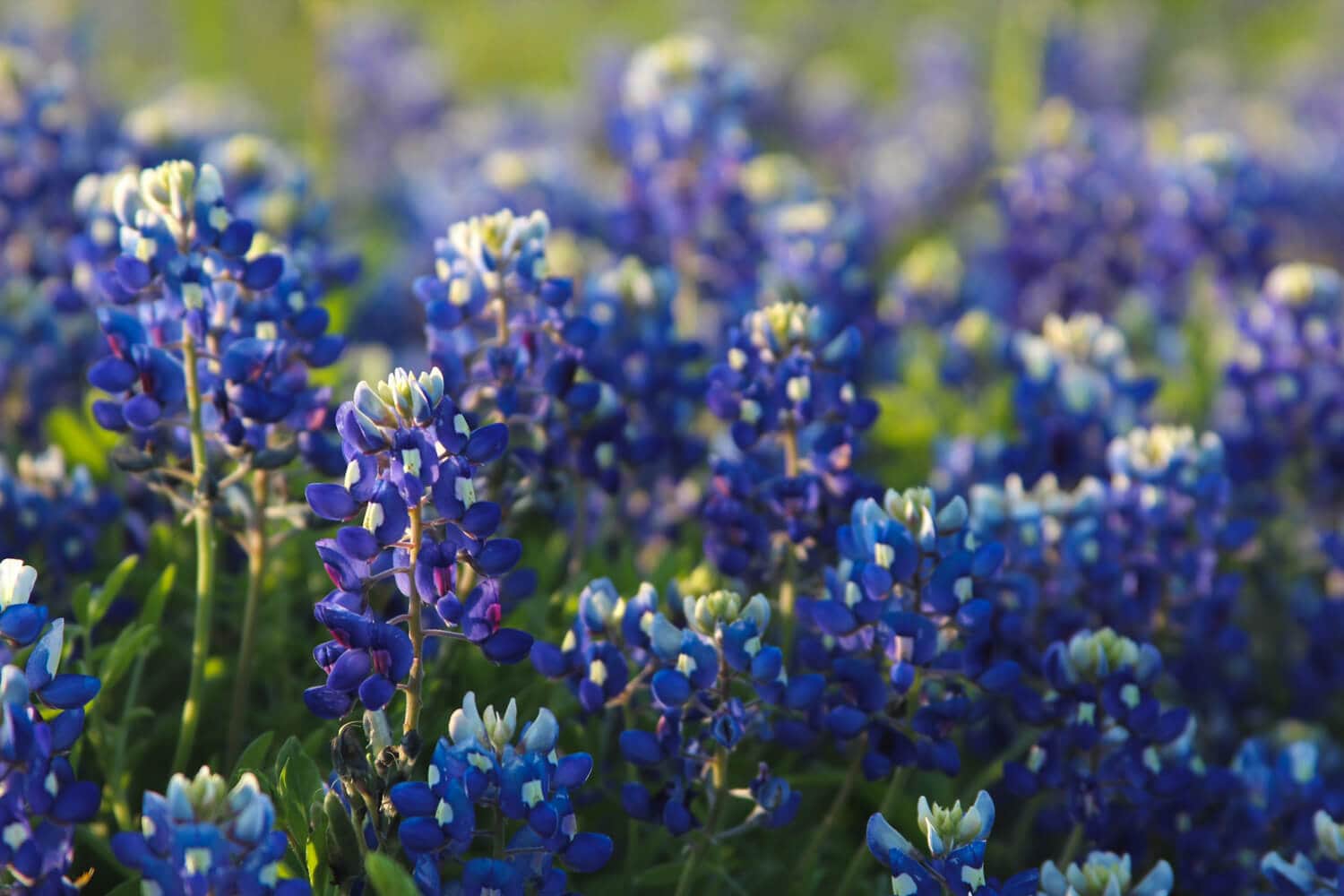 The Best (& Most Feasible) Day Trips from Houston
When I look at what most large publications list as the best day trips from Houston, I find them to be a stretch at best (but mostly laughable).
Dallas in a day? San Antonio? Visiting these cities in one day from Houston will have you sitting in your car the entire day.
Maybe you'll get to enjoy lunch at your destination, but not much else.
Dallas is three hours away. Even spending just one day in Austin from Houston is a stretch (you should at least stay the night).
For these destinations, stay a night or two in one of the coolest rental homes in Texas (one is a tree house!).
This post contains the honest best day trips near Houston.
The driving distances are reasonable, capping off at an hour to an hour and a half.
Although it really depends on where in Houston you're departing from, because let's be honest, traffic in Houston is no joke.
With these Houston day trips you'll be able to make the absolute most out of your day.
Houston CityPASS
If you'll be doing things like NASA, museums, or visiting Houston's famous Zoo, I recommend purchasing this Houston CityPASS.
For under $70 it includes entrance to five major attractions, most on this list.
Do You Need a Car?
If you're visiting Houston, you need to rent a car. There's no way around it, the city is sprawling and your Uber fees will add up quickly and bring you to tears.
And to explore the Lone Star State, definitely rent a car.
You'll enjoy the views from the road, the pit stops in small towns, and when you need to fill your tank, stop at Buc-ees (you'll thank me later).
Check rates & car availablity now.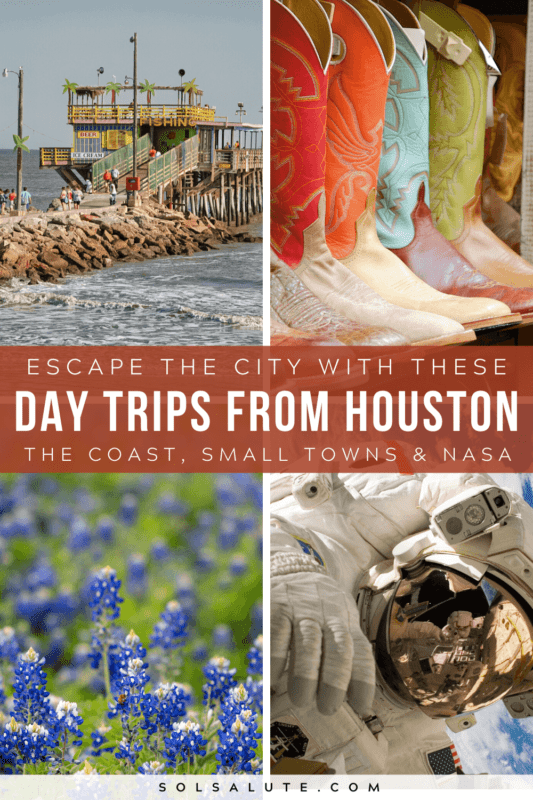 The Best Houston Day Trips
Ready to get out of town? Here are the best day trips from Houston including historical sites, charming small towns, and nature reserves.
I turned to the best travel bloggers out there to get first-hand accounts of their favorite Houston day trips.
This post is a compilation of the best of the best from those who know.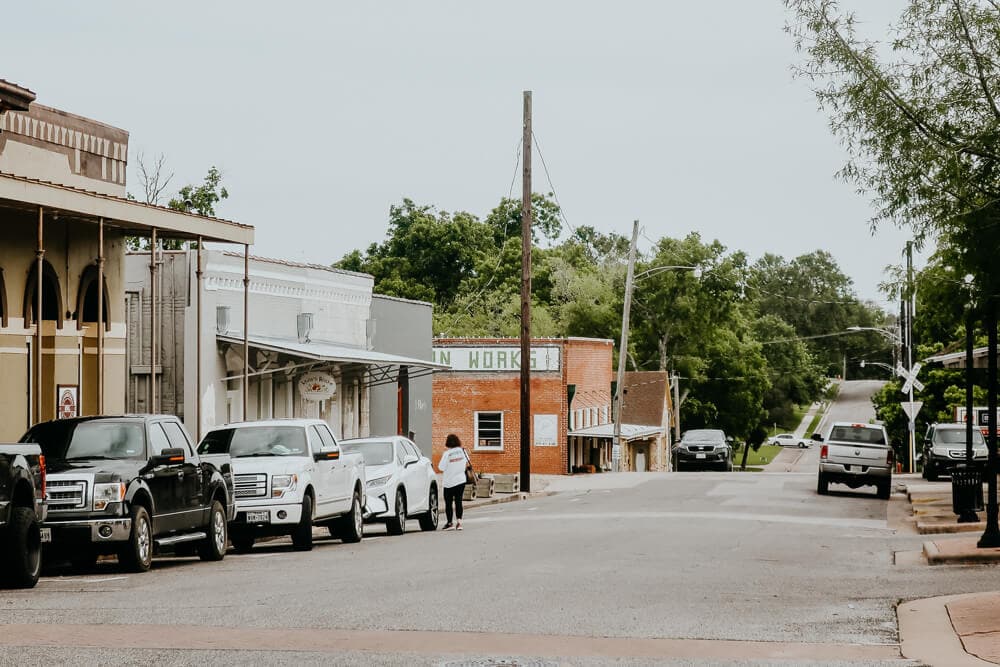 1. Brenham: An Idyllic Small Town
I'll come right out and admit my bias, I was born and raised in Brenham.
But it's still the best small town in Texas (that's the honest to goodness truth and my very obvious bias has nothing to do with it, I swear).
And lucky for those tired of the big city, it's only an hour's drive northwest of Houston.
There is plenty of things to do in Brenham to fill an entire day, so hit the road early.
Start the day with a tour of the Blue Bell Ice Cream factory because it's never too early for ice cream.
Blue Bell factory tours are only on weekdays, but during June, July, and August the tasting room and gift shop open on Saturdays as well.
Families can't miss a visit to Washington-on-the-Brazos, the birthplace of Texas, to see an important piece of Texas history.
This is where the Declaration of Independence from Mexico was signed leading up to the infamous battle of the Alamo.
Barrington Living History Farm on the same property is another highlight, showing how life was lived in the 1800s.
Visit Brenham in Spring to see fields blanketed in blue with bluebonnets.
Bring your camera but respect the flowers and trample as little as you can.
This is one of the best spots in the state to see the official flower in bloom. Late March and April are best, if it's a cool year they may carry on into May.
For lunch, don't miss one of the award-winning BBQ spots like Truth, LJ's, or Cody's, or grab a salad at quirky Funky Art Cafe.
If you were unable to visit the Blue Bell Factory, treat yourself to a sundae or milkshake at the 1950's style diner Must Be Heaven.
Don't leave town without strolling through Brenham's historic downtown.
Shop in the boutiques and antique shops and search out the town's many murals (a result of a yearly music and arts festival).
Read Next: The Best Day Trips From Austin
Brazos Bend State Park
Submitted by Nick of Illness to Ultra
There's a pretty major reason you'll want to go to Brazos Bend.
TO SEE ALLIGATORS!
That's right, Brazos Bend State Park, which is only 45 minutes outside of Houston, has alligators you can walk right past. I know this because I did this.
We ran right past one and had the shock of our lives. And the gator didn't even flinch.
If you're in the Houston area and you're looking for an outdoor adventure, then this park is for you.
There are 37 miles of flat trails snaking around wetlands, forests, and grasslands.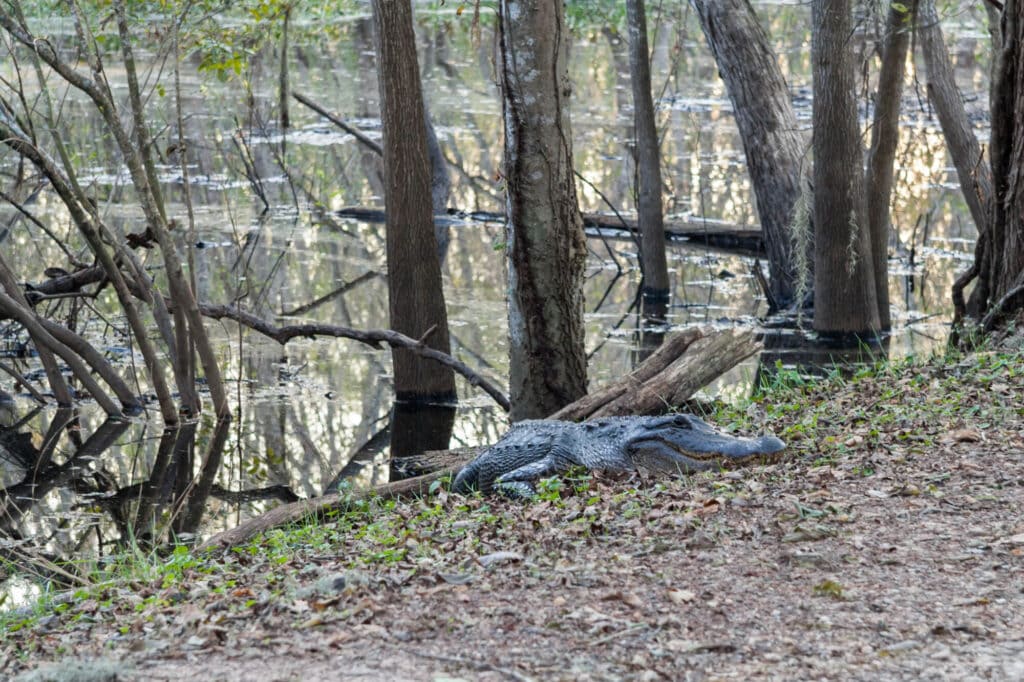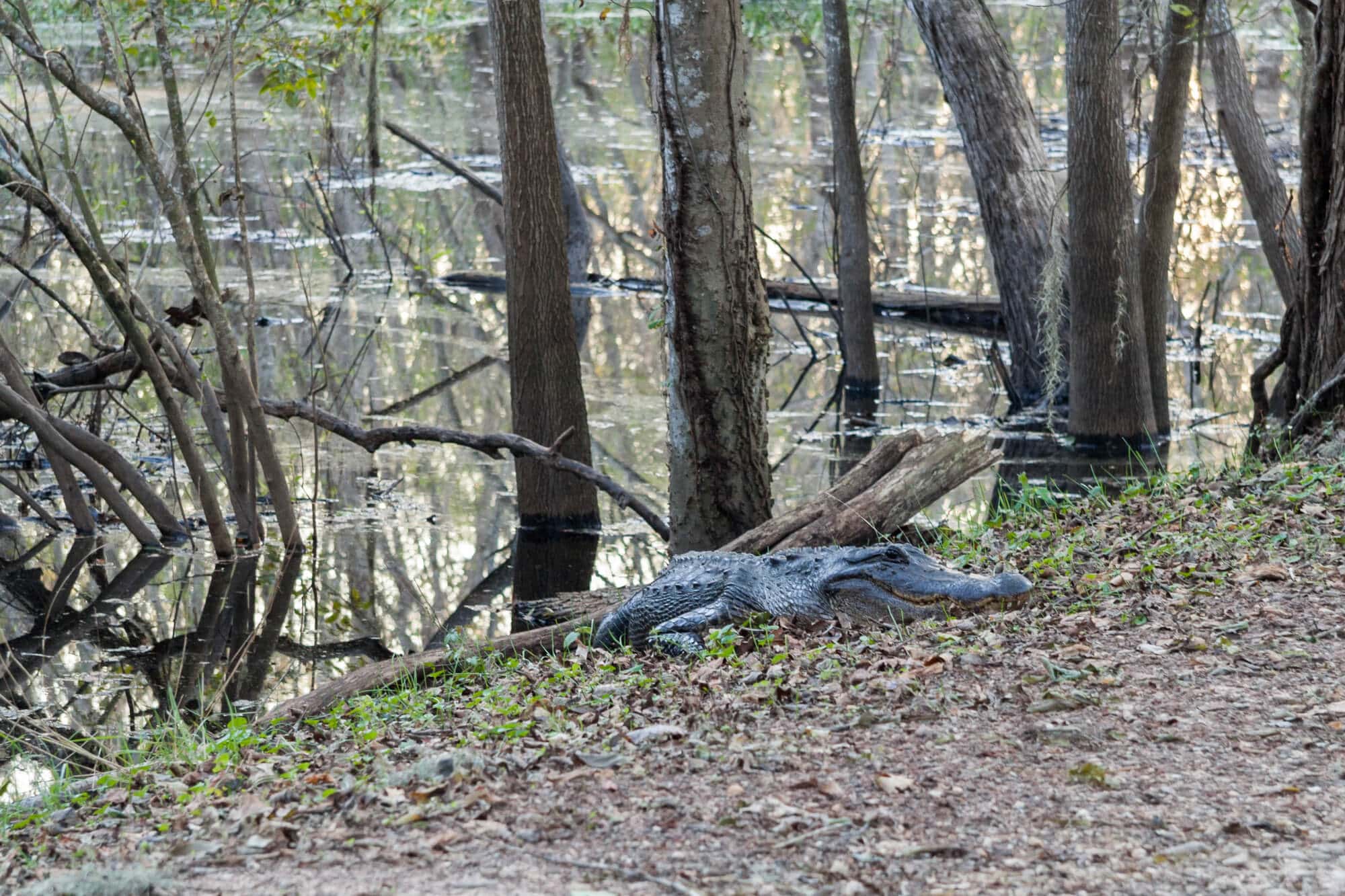 It's perfect for walking, running, and exploring the coastal wildlife.
If you want to see alligators, the best chance is in spring or fall when they're basking next to the lakes.
If you can handle the proximity to alligators, there's camping available inside the park with and without hookups for RVs.
They also have walk-in primitive campsites to really disconnect in nature.
Getting to the park is fairly easy from Houston, just be sure to arrive early (it opens at 8 am) because there's often a queue at the entrance.
It costs $7 for each Adult (13 years and older) and is free for all children making it one of the best family day trips from Houston.
If Texas state parks are in your future, the Texas State Park pass could be a better option at $70.
Overall, it's well worth a day's visit. Remember to bring a picnic! There are no food stops in the park.
Galveston
Submitted by Stephen Lioy of MonkBoughtLunch
When Houstonians need to get out of the city for a day or weekend at the shore, Galveston Island is where they go.
You definitely need a car but if you don't one you can take this tour of Galveston from Houston.
This city escape offers multiple sides, catering to history-lovers and beach parties and theme-park people all in turn.
Only an hour down Interstate 45 from Central Houston to Galveston (though twice or thrice that on a busy Friday afternoon), it's an easy getaway from the city and a very different atmosphere.
History-focused travelers will want to explore downtown Galveston – flush with late-1800's mansions and churches from the heyday of the city's time as a major shipping hub for the Gulf region.
The two standouts being the 1895 Moody Mansion and 1892 Bishop's Palace, both of which are open for guided tours.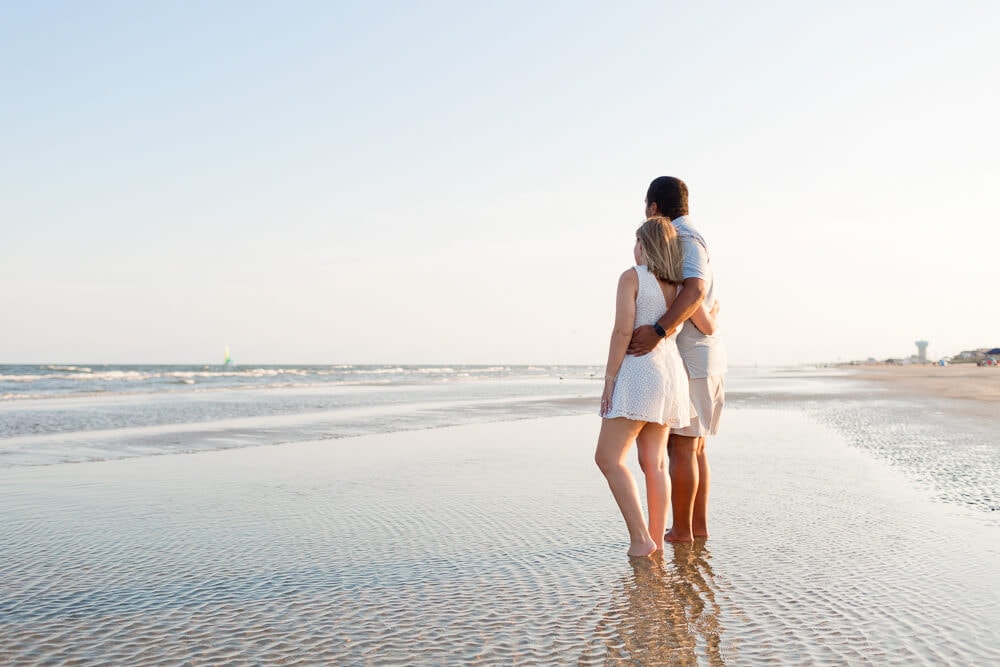 The Strand, something of a High Street for historic Galveston, is lined with historic buildings converted into shopping, restaurants, bars, and coffee shops; great for a stop to break up the day of sightseeing.
Beach lovers will keep going – either to Stewart Beach and East Beach Park just beyond the historic quarter or down the long Seawall Boulevard towards the less-developed southern side of the island.
Beaches closer to town tend towards party vibes while more remote beaches (typically with fewer services) are generally a more relaxed and natural atmosphere.
For a bit of concocted fun, several small theme parks sit on the southern side of Galveston town.
Schlitterbahn Water Park, Moody Gardens Aquarium and Rainforest Park, and the Pleasure Pier amusement park are all popular for families and friend groups looking for diversions on the island.
FUN TIP: One of the best places near Houston to take family photos, couple photos, or even pictures for your Instagram is at the beach in Galveston! Schedule a shoot with Flytographer for a fun Houston day trip with printable memories included.
The Kemah Boardwalk
Submitted by Michelle of That Texas Couple
One of the must-do road trips in Texas includes a stop in Houston, TX. There are so many things to do in Houston that you are sure to stay busy.
One of the top things to do in Houston is to venture out of town a little and hit up the cute bay town of Kemah.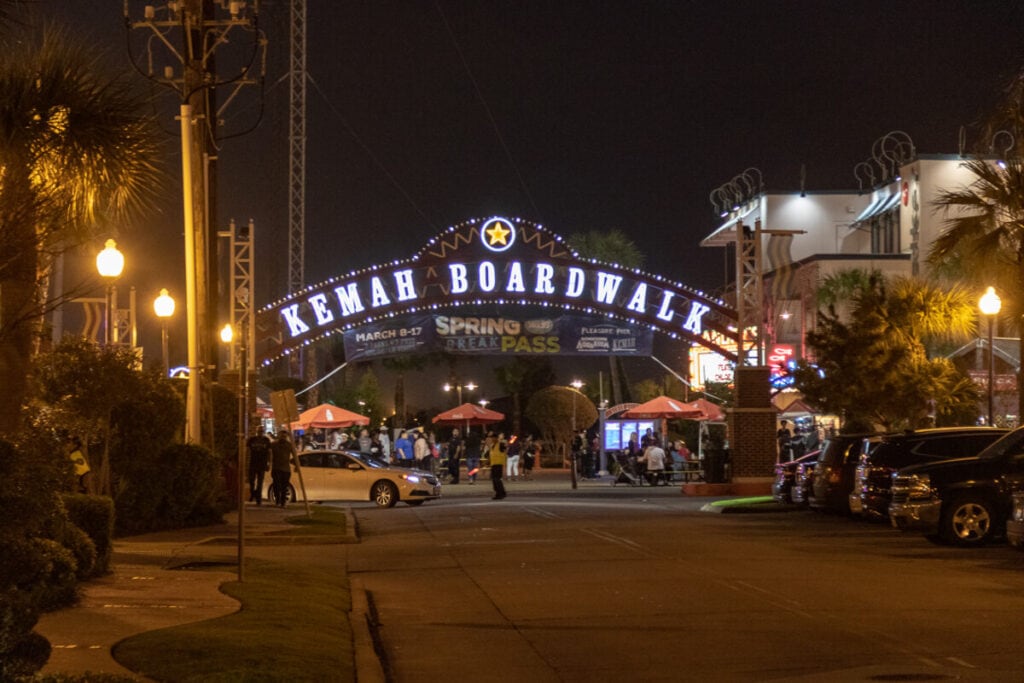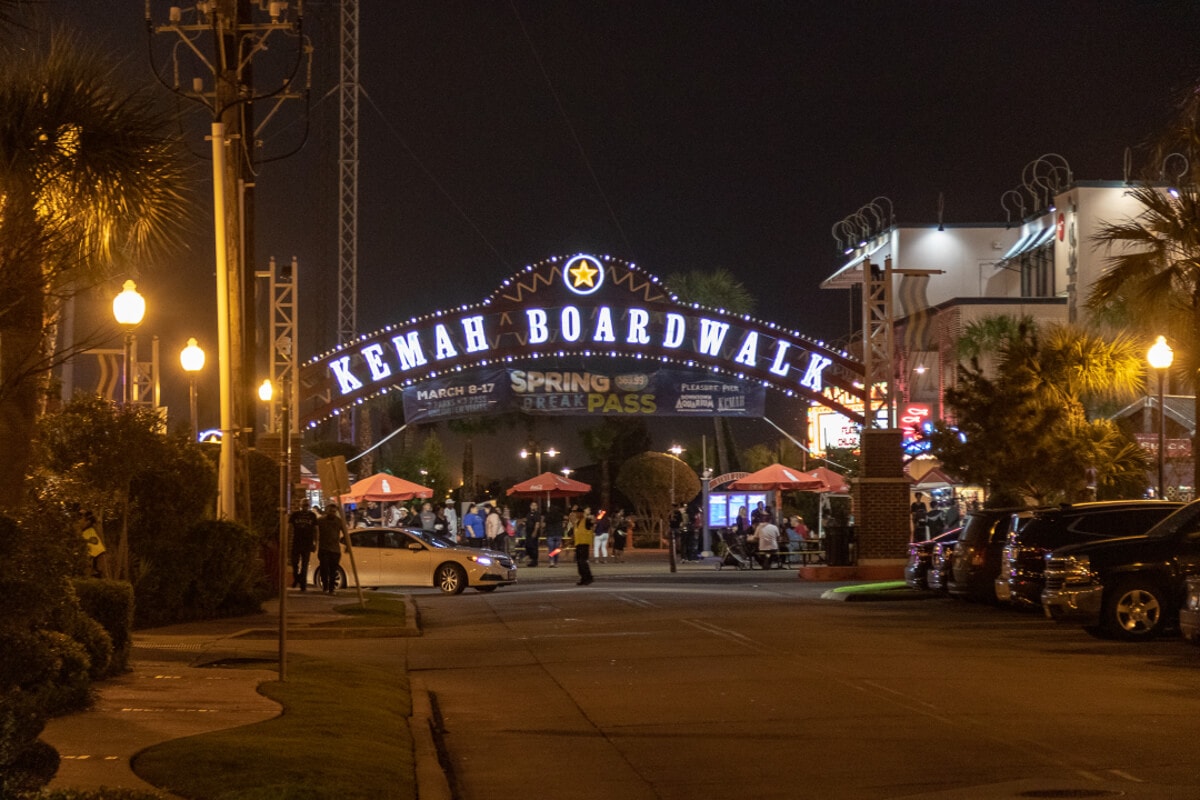 Kemah is best known for its fun boardwalk but trust me when I tell you then are many other hidden gems in Kemah that you have to check out.
The Kemah boardwalk will put you in touch with your inner child for sure. It is here that you can find fun carnival games and rides, waterfront dining, and a stingray reef and forest exhibit.
Combine that with a great hotel, and the Kemah boardwalk is sure to put a smile on your face.
Don't stop at just the boardwalk though, venture into the little village of Kemah as well.
We especially love to do a wine tasting at Paradise Tropical Wines.
Here there are numerous bars, restaurants, and shops all waiting to show you some Texas hospitality.
The San Jacinto Battleground State Historic Site
Submitted by Ashley from Impact Winder
Just outside of Houston, Texas sits one of the most important historical landmarks in Texas.
The San Jacinto Battle Monument and Museum is both a history lesson and an exciting day out.
In 1836, an 18-minute battle determined the victory of the Texas Army and the formation of the Texas Republic (1836-1846) – right here at San Jacinto.
If you find yourself twiddling your thumbs during your visit to Houston, take the 30-minute drive (without traffic) to the battleground and state historic site.
When you arrive you have plenty of options for things to do.
Some of the more exciting things you can do while there is head up to the top of the tower to the observation deck that gives a great view of the Houston Channel and surrounding area.
You can also learn about the battle and the war for independence in the museum at the lower level.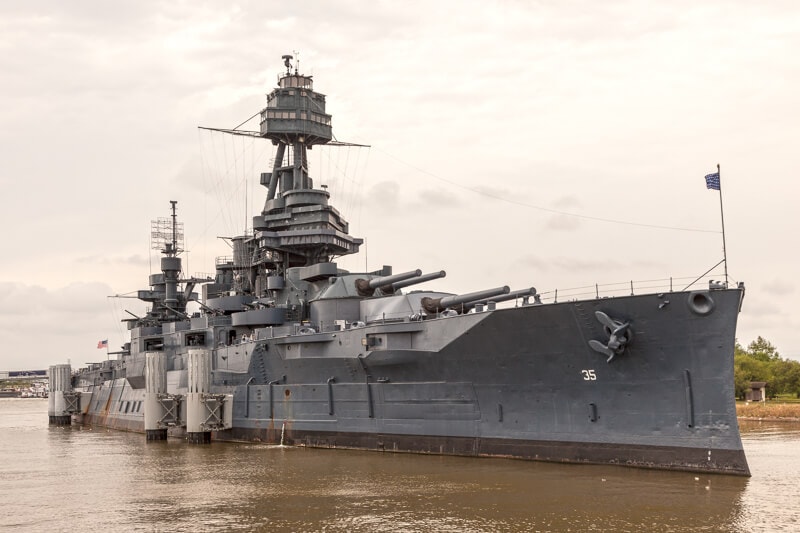 For a limited time, you can still view the USS Texas (or Battleship Texas, seen above) which is docked on the other side of the reflection pool.
Due to recent renovations and repairs, Battleship Texas is no longer open to the public. As of June 2020, it has not been determined whether the ship will stay docked here or move elsewhere after renovation.
Battleship or no battleship, pack a healthy lunch or bring stuff for a BBQ and camp out on the tree-covered lawns to make it an exciting day out for the whole group. You'll likely find plenty of company doing the same thing.
NASA & The Johnson Space Center
Submitted by Stephanie Craig of Oklahoma Wonders
Whether you visit Houston on a road trip or as a weekend getaway, make sure you set aside some time to visit the Johnson Space Center.
The perfect place to visit in Houston with kids, the Johnson Space Center is a great place to help a child learn how science on the ground and space exploration are connected.
Space Center Houston has great demonstrations as well as fun activities and even thrilling experiences to help kids connect the dots. It's a place to learn as well as to enjoy.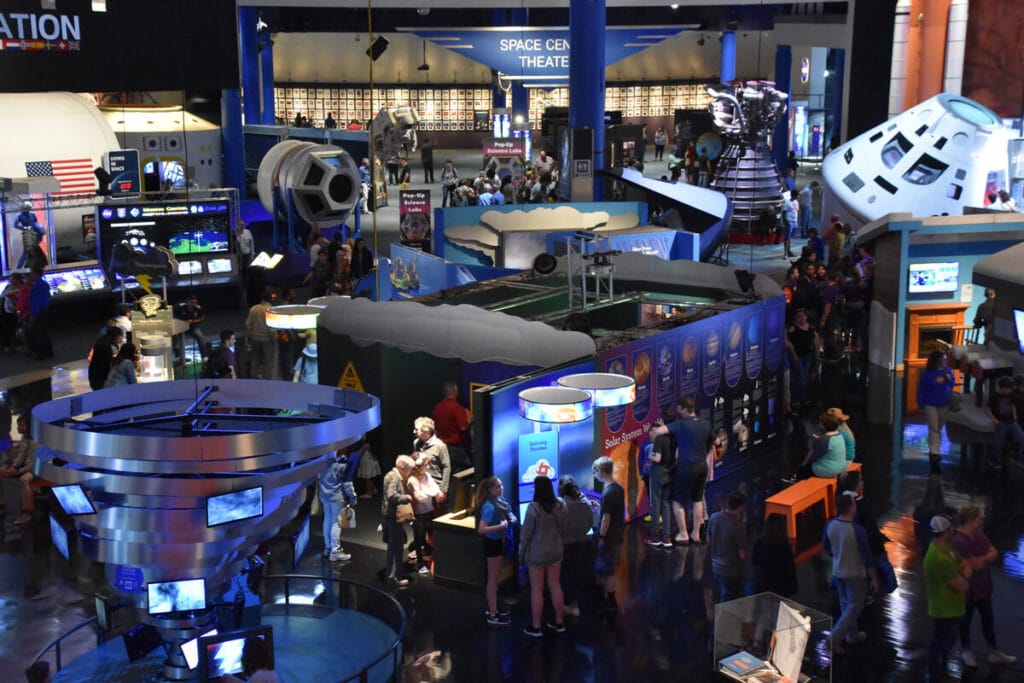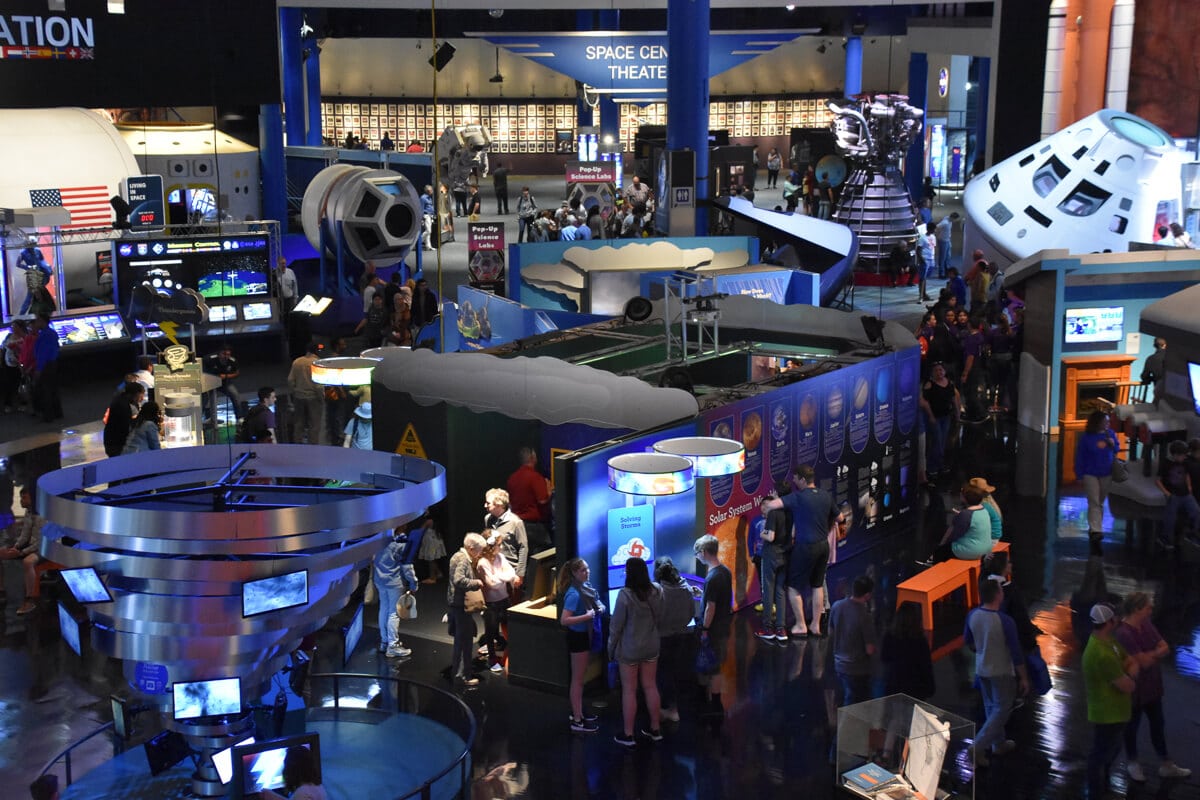 You can tour a replica shuttle, see actual spacecraft that have returned from space, and even learn about what life will look like on Mars when we finally make it!
There are also rotating and temporary exhibits, so plan your visit ahead of time by checking out their official website to see what will be going on during the days you will be in Houston.
Make sure to visit the Gift Shop during your trip!
You can find astronaut ice cream, patches from different space flights, and space gear for costumes.
The easiest way to visit is to drive or take a car or ride-share service. There is no public transportation that easily connects downtown Houston to the center.
Day Trips from Houston, TX
I hope you enjoy these day trips near Houston. Whether you explore outer space at NASA or visit the birthplace of Texas, you're in for a good time.
EXPLORE MORE OF TEXAS
I've seen a lot of people recommend Dallas or the Hill Country as day trips from Houston. I do not recommend that, you'll spend all day in the car.
BUT, if you have more time to explore Texas you should definitely get out there! Spend some time in Austin, San Antonio, and Dallas. There's so much to see!
PIN IT FOR LATER